WWE Raw 2.21.11: 11 Predictions for What We'll See in Fresno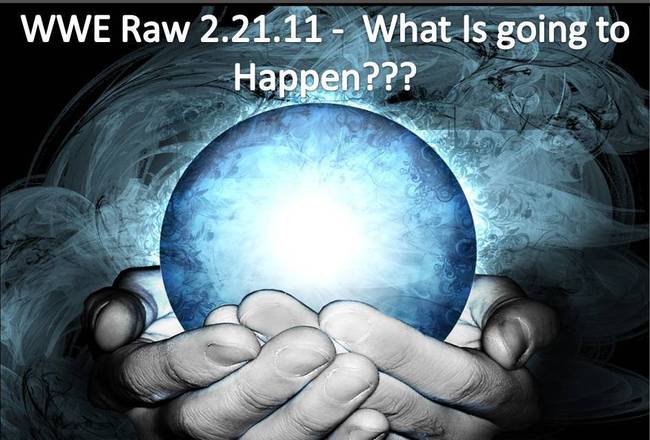 We all are waiting for WWE Raw's 2.21.11 edition, aren't we? There is a horny excitement in the Internet spectrum regarding this episode. There are sure few reasons for that.
This Raw better be great because not only is it following the "Elimination Chamber", but it will also be the whistle-blower of Wrestlemania.
We will have a new No. 1 contender for the WWE championship. There will be New-Nexus; hunting for or being hunted by Randy Orton. We have three other championships and their contenders as well. So, basically we got a lot of stuff to predict about.
Oh and of course, there is going to be the return of Godzilla on earth and his debut on Raw as well.
Therefore without further ado, let me start looking into the Crystal Ball.
Warning – Just like landing of the 'Starship Pain' These Predictions are nearly perfect. They would seem like becoming true, maybe some of them might.
Eve Would Still Be Divas Champion As Raw Begins…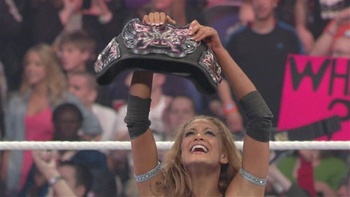 Image : http://thumbnails.hulu.com
Currently, WWE has not announced any match for the Divas championship. Therefore, let us assume that "They" would schedule a match in typically hasty fashion.
There is only one possible contender right now and that is Michelle McCool. Given that she was on the receiving end of the controversial ending at Royal Rumble, she makes sense as the challenger.
I am absolutely certain that Michelle for once will not win. It makes no sense if she wins. I feel that somehow Layla's interference will cost Michelle the match. Therefore, Eve will retain the championship.
It would be the beginning of the end for "Lay-Cool". It is a much awaited development. However, I would not really dig that it if it happens. Let us just accept that if there is any legitimate tag team in WWE at this moment.
In the second case, if there is no match, then Eve would definitely be the Champ come next Raw. Let's applaud my genius for this fantastic discovery. Thanks… but story is not finished yet. We will see that in the next slide.
Awesome Kong Would Be on the Raw Roster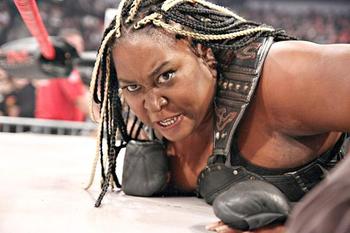 Here is the second part of my prediction for the Divas championship match. Just as distraught and screaming Lay-Cool would leave the ring and Eve would be celebrating, an alien music would hit the arena.
Yes, Awesome Kong would make her debut at the Elimination Chamber. That would be the ideal platform for her and the ideal moment. She would crush Eve. It will be a really massive beat down to set further possibilities.
It would be revealed on Raw afterwards that Eve had to vacate the title due to injuries sustained from the hands of Kong. Awesome Kong would come out with a manager and would demand that she should be given the Title, since she is the one deserving.
But, our mystery GM has to poke his nose. He will arrange a terrible Battle Royale for the championship on the next Raw, which of course Kong would win by eliminating Beth Phoenix. This would set up a match between both powerhouses at Wrestlemania.
Santilov Will Not Be Unified Tag Team Champions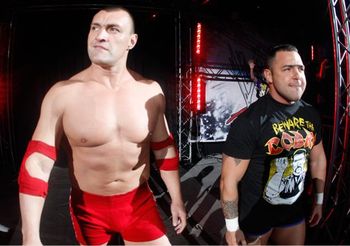 For some reason, Santino and Kozlov have held onto the championships for a substantial time. I guess WWE has not realized this blunder of not further demeaning this championship. I think WWE will realize it before Elimination Chamber for sure, better late than never.
There will be a random match thrown together between Corre and Santilov, or a triple threat match with New Nexus thrown in. It will not be given adequate time in even our daydreams.
However, for once Cobra won't bite. It is unlikely that David Otunga and Mason Ryan would get the chance to hold any belt at this moment. Hence in all likelihood, it should be Slater and Gabriel who would walk out with the belts.
Moral of the story is, Santino and Kozlov will no longer be the champs come Raw. However, they will reclaim the belts in 3-5 weeks from David Otunga and Mason Ryan (yeah you read it right. I mean it).
A New United States Champion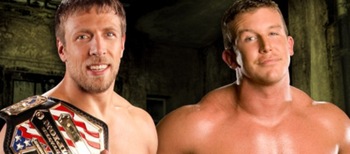 Again we have another unannounced match. This time it would be for the United States Championship.
Currently they have two superstars at the loggerheads, Daniel Bryan and Ted DiBiase. One has been booked extremely strong for months and another has been in shambles for months.
However, one thing is common between them, and that is both of them are heading nowhere. It is a curious case of a face off between two immovable objects.
I am damn sure that both of these wrestlers will put on one hell of a match at the beginning of the PPV.
Just the change would be that Daniel Bryan will drop the championship to Ted this time. It could be a cheap win for Ted, but he would walk out as the new US Champ.
Given that there are a lot of talks of both being involved in a horrendous angle for Wrestlemania (more on it later), this situation does make some sense.
Sheamus Will Still Roam Around Like a Zombie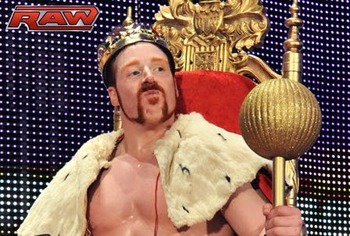 There is something fishy with this man. The treatment given to him in the last few weeks is as ridiculous as his imperial attire. There are only two possible explanations for this.
Either he has messed up backstage or Creative has no idea as to what should be done with him until HHH returns. Of course, it could be both.
Coming back to the business, it is apparent that Sheamus has ZERO chance of winning the Raw Elimination Chamber.
Don't up your hopes for HHH to return, not happening at Elimination Chamber. Sheamus just has no business winning here, that is it.
Therefore, Sheamus would just roam around as usual on Raw for the sake of viewer's entertainment and indirect advertisement of "whitening lotions." He will attack some random person, again just as usual.
Crystal ball cannot further look at his attire, that's why it tells me to move on.
Randy Orton vs. CM Punk Goes On…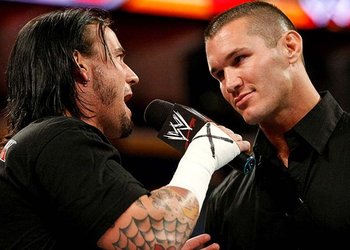 This is a certainty, Randy Orton and CM Punk will go on to face off at Wrestlemania XXVII. This rivalry should have been awesome, but so far it has been a clone of Cena vs. Barrett. Let us hope that it won't head in the same direction.
At Elimination Chamber, Punk will have a trick or two to put Randy Orton to sleep. It is certain that no other person than Punk and his pugs will take down Orton.
Looking at the way Orton has been booked, even Cena does not stand a chance to pin him cleanly. Either way it will be Punk standing tall at the PPV.
At Raw, there will be vengeance (not Kane's, Randy's). He will punt some member of New Nexus. Most likely it would be Michael McGillicutty. Mason Ryan would be the last member to go before Wrestlemania.
Therefore, the saga will continue and the Wrestlemania match would be announced by the GM.
Miz Will Still Be the WWE Champion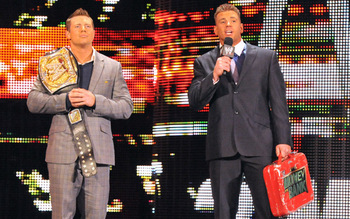 Image: Images.fanpop.com
There is one match at the Elimination Chamber that is turning me off, the WWE Championship match. It is not that I do not respect Jerry Lawler.
In fact, I am one of the very few people to whom this match does not seem absurd. But it is going to be a snoozefest and there has already been enough of Miz and Lawler.
Mark it down, Miz will not win clean. Yes even against a 61-year-old veteran, he will not win clean. All the mizfits can get angry, but this what I see in MY crystal ball. It will be Michael Cole who will protect his love.
Miz will brag about this win and go on to face the winner of Elimination Chamber at Wrestlemania. Despite carrying around his cheerleader, he will lose the title at Wrestlemania.
Now as to Cole and Jerry, Cole's interference is given in this match. If the rumors are going to come true, it would have to happen.
It is the exact angle mentioned in the earlier slide regarding the US championship. More on that after the commercial break; oops... in the next slide.
Michael Cole vs. Jerry Lawler At Wrestlemania XXVII Will Be Set Up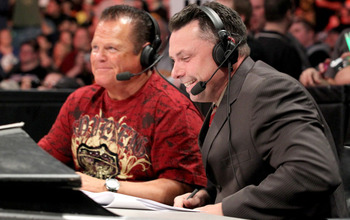 Happier Times...
Did not you just shudder a little bit? Yes, it seems a certainty that these two would face off at the grandest stage of them all.
Just as I said in the earlier slide, Cole would cost Lawler the title. Now here comes Daniel Bryan and Ted DiBiase in the picture. Ted has already picked a bone with Lawler. Just as Lawler demands an apology, Ted would attack Jerry and Bryan will make the save.
Once again the GM has to sneeze here. GM will chime in and would partially lift the stipulation that Jerry cannot touch Cole or he would be fired. It will be arranged that Jerry cannot touch Cole until Wrestlemania.
The tag team match between Michael Cole and Ted DiBiase vs. Jerry "The King" Lawler and Daniel Bryan will be announced.
Whether Bryan would be allowed to just demolish Cole cannot be seen. It is out of even a psychic's capacity to read a mind of the person (Raw GM) that does not exist.
John Cena Will Be the New No. 1 Contender For the WWE Championship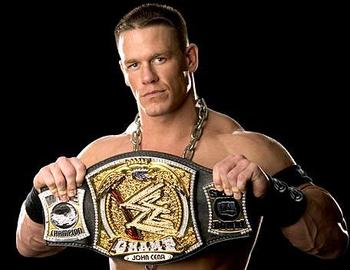 Most of the people believe that John Cena is the one who is locked to win this match. This is the safest bet and I will play safe before I go wild, which am going to do in the coming slides.
John Cena is going to win the Elimination Chamber. He will pin John Morrison after a heck of a performance by Morrison (consolation prize?).
WWE absolutely needs John Cena to take the Miz on. There are various reasons for that.
The very first is, Miz is not a big draw. Miz cannot headline a Wrestlemania against another upper mid-carder. He has to either face Taker, HHH, Orton or Cena to be relevant in the main event of Wrestlemania at this moment.
Leave out the first two options, never going to happen. Orton and Miz produced one the most boring matches in recent history. They cannot better it much.
Therefore it leaves only John Cena. John Cena will definitely carry Miz to a good match (I know I am going to be flamed for this remark, but I stand by it).
The Undertaker Returns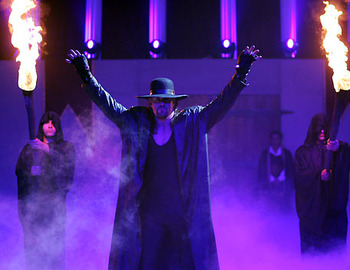 Well, so here we are to the bottom of the business.
There is one vignette that has wreaked havoc for the last few days. I don't think anything is left to be said or predicted when it comes to that whimsical serial killer in the trench coat.
However, I am not talking about the Vignette.
Yes, that is what I mean. The Undertaker would most certainly appear on the Raw. He does not need an absurd promo to hype his return. He can come back whenever he feels like going for a morning walk.
In many years, a build up to the Wrestlemania has not seemed so underwhelming. Therefore, WWE needs the Undertaker in any capacity to appear as soon as possible. That is why he will return.
I am not sure whom exactly he would target. I am not even sure whether his return would be the cause for further shock or the reaction to the same shock.
Who Will Come From There???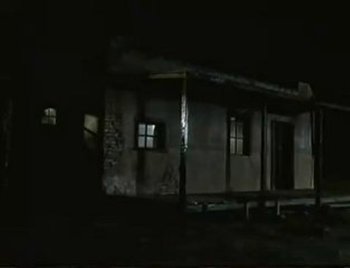 There is one piece of the puzzle still left. That is the factor on which every equation of the Wrestlemania main events depend. That factor is the very answer of the question; who in the blue hell entered in that house?
Let me just say this clearly that forget Sting, WWE has not promised us even a jobber with this promo. Therefore we would be morons to curse WWE, in case this person turns out to be anyone but Sting.
That being said, I feel that this person is indeed STING. No other person makes sense to me, even the Undertaker. There is no way this is the Undertaker, I will never buy that.
Sting is a free agent. He is not likely to go back to the TNA. If Vince has signed Sting or he is on the verge of signing Sting then hardly anybody apart from Stephanie, HHH and Taker would know that.
Thus I would not trust any of the dirt sheets. WWE is singing a different tune every day and we all are dancing on it. You can read my detailed view on the same here.
So, I will repeat that it is Sting. The Undertaker and Sting would make subsequent appearances in either order. Anybody who appears second will target the first in the equation. Hold your breath, this will be a chilling and a once in a lifetime moment.
The End...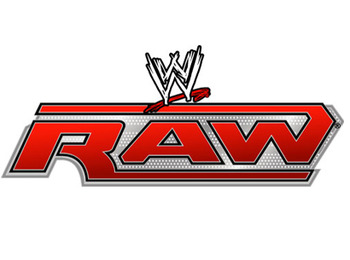 In the end, these are just my predictions. I ain't a fortune teller and never an accurate one. They would be right or they would be wrong. All we could do is to wait and watch.
Hope all of you enjoyed this work. Let me know your predictions, your comments on the issue. Put a like on the article if you like it. It is your yard now. Thank you very much.
Keep Reading