Super Bowl Start Time, Stefaan Engels, Aaron Rodgers and Saturday's Sports Buzz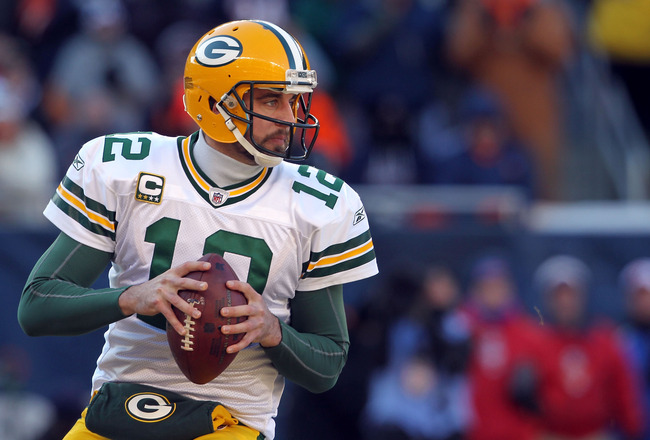 Andy Lyons/Getty Images
What time does the Super Bowl start?
Did a man really run a marathon every day for an entire year?
And can Aaron Rodgers finally step out of Brett Favre's shadow with a Super Bowl victory tomorrow night?
You have questions.
Bleacher Report Sports Buzz has answers!
Even though half of us may be snowed in tonight, the sports news just keeps rolling in. So where do you start?
No need to sift through your Twitter timeline or wait for Sports Center to hurry up and get to the good stuff.
B/R Buzz to the rescue!
Consider us your guide as we run through all the breaking stories, gossip, tweets and more from the world of sports.
Read on for the latest...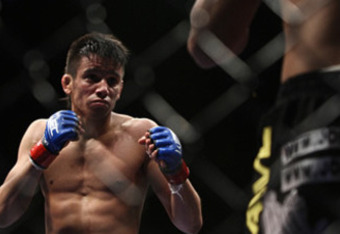 UFC 126 Victory for Torres Not Exactly Impressive
UFC 126 is underway, and we have already seen some serious action.
Miguel Angel Torres (former WEC champion) defeated Antonio Banuelos by unanimous decision 30-27.
Even with a victory, Torres still left some fans wanting more. Once considered to be one of the best pound for pound fighters in the sport, Torres' strategy was a bit conservative and even incited some boos from the crowd.
Torres and Banuelos danced around for the entirety of this fight, and we were all left a bit disappointed.
So Torres got the win, but this fight was far from his best.
To read more live updates from UFC 126, check out Bleacher Report Featured Columnist Trent Reinsmith's UFC 126 Fight Card, Results, Reaction for Silva vs. Belfort.
Related Articles: UFC 126: 10 Bold Predictions For Anderson Silva and Vitor Belfort Bout
UFC 126 Fight Card: Predictions and Analysis on Silva vs. Belfort and More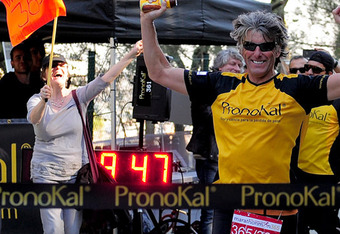 Stefaan Engels Ran 365 Marathons in a Year. What Have You Done Lately, Jay Cutler?
So, you're training for your first marathon, huh?
Feeling pretty good about yourself, are you?
Well, Stefaan Engels of Belgium has run several marathons. In fact, this man has run a marathon every day...for the past year.
What was that you were saying about your training?
That's what I thought.
But don't get too down on yourself. According to CNN, Engels has been in the business of making everyone else feel completely worthless for quite some time now.
Before completing a year's worth of marathons, Engels set a world record for competing in 20 Iron Man competitions in a single year.
That means that during that year he swam 48 miles, ran 524 miles and biked 2240 miles.
He then decided to up the ante and run 9,569 miles between February 5, 2010 and today.
All in a day's work, right?
But I have to ask...
Is your knee feeling any better, Mr. Cutler?
Related Article: 25 Sports Teams Who Need a Hug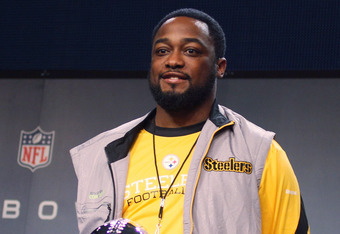 If You Don't Know What Time the Super Bowl Starts, Are You Really a Football Fan?
I know what you're thinking...
Did she really just go there?
Oh yeah. I did.
But since I am no football elitist, I am willing to help my fair-weathered readers out this year with some extra information to help you catch all the action (and maybe even look like you actually know something about football).
You can thank me later.
For those of you who don't know, this year's Super Bowl (Super Bowl XLV) will take place tomorrow (Sunday, February 6th), and it will feature a matchup between the Pittsburgh Steelers and the Green Bay Packers.
You can watch the game on FOX at 6:30 PM EST.
Now for some FAQs for my commercial-loving friends:
Q: Why do these two teams play in the Super Bowl?
A: The National Football League is divided into two conferences: The NFC (National Football Conference) and the AFC (American Football Conference). Each conference consists of 16 teams, and each year the NFC and AFC champions meet in a big game that we like to call the Super Bowl.
Q: Why isn't Tom Brady playing?
A: Because his team lost to the Jets.
Q: Who are the Jets?
A: The team who lost to the Steelers in the AFC Championship.
Q: Is that Omar Epps?
A: No.
For further Super Bowl talk, check out 2011 Super Bowl Commercials: First Look at Super Bowl XLV's Best Ads