Super Bowl 2011: Recipes, Tips and Everything You Need for Super Bowl Sunday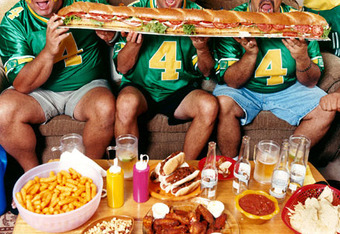 Super Bowl Sunday is just one day away, folks! And everyone is scrambling to find the perfect recipes for snacks and appetizers to keep guests happy (and stomachs full) during this year's Super Bowl bash.
Even those who don't follow football will be looking to get in on the NFL action and it's up to you to make sure that everyone has a good time.
So are you a Super Bowl party novice looking for some guidance as you put together your first shindig?
Or are you a seasoned veteran just looking for a new twist for this year (or perhaps just a time-saving strategy)?
No matter your level of Super Bowl party expertise, I have you covered.
From appetizer ideas to a crash course in football, I will be here every step of the way to help you with your party planning needs.
So read on for everything you need to know to throw the best Super Bowl party in town.
Bleacher Report style.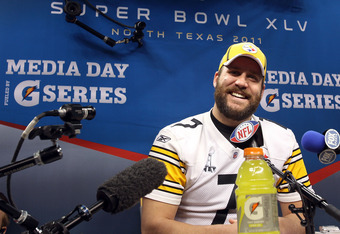 Super Bowl Parties Can Be Stressful, But We'll Have You Ready By Kickoff!
This year, you can watch Super Bowl XLV at 6:30 PM EST on FOX, and even the best hosts and hostesses should be able to watch all the action.
But between preparing foods, making beer runs and breaking up the brawls between your drunk cousins (we all have them), who has time to actually watch the football game?
The Answer: You do!
Here are some great tips to help you entertain your guests without missing a second of football:
1. Serve Store-Bought Food
While I do not encourage this strategy for your entire Super Bowl spread, it is perfectly acceptable to give yourself a head start with some pre-made ingredients. Using seasoning packets for your tacos, sloppy Joes or french onion dip is definitely okay (Don't worry. I won't tell.).
2. But Know Where to Splurge
Now, I'm all about shortcuts, serving some frozen pizzas and party subs just doesn't cut it in my book.
If you're going the pizza route, make your own. You can even prepare several pizzas hours before your guests arrive and then just pop them in the oven to cook right before you're ready to eat.
As for sandwiches, there is a way to spice up the average party sub. Pick up some high quality cold cuts from your favorite deli (quality over quantity here, folks), and pick out some yummy breads like focaccia or marble rye.
3. Don't Sweat the Small Stuff
Even with all the preparation in the world, something is bound to go wrong at any big party. A guest is going to spill his beer. You will run out of something sooner than you had planned. The crowd will get a bit rowdy.
The best way to deal with these issues?
Sometimes it's best to just roll with the punches...even when your sister's new boyfriend finds just enough liquid courage to make things extra awkward.
Related Article: Super Bowl Prop Bets: 25 Bizarre Bets You Can Actually Make
This article is
What is the duplicate article?
Why is this article offensive?
Where is this article plagiarized from?
Why is this article poorly edited?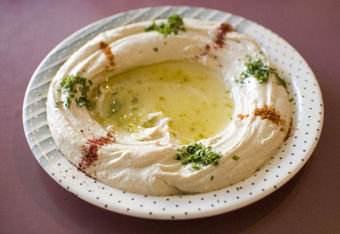 Super Bowl Food Isn't Always Healthy, So How Can You Stay on Your Diet?
The problem with starting a diet at the start of a new year is that Super Bowl Sunday comes just over a month later...and then what do you do?
Do you stick to the veggies and watch everyone dig into the good stuff?
Or do you let yourself fall back into old habits?
Well, now you can have the best of both worlds!
How?
Try making your own hummus...and don't worry. This recipe is so easy that it will become a fast favorite for parties to come!
What You'll Need:
1/2 cup tahini (If you can't find this sesame paste, you can always substitute unsweetened peanut butter)
1/4 cup lemon juice
1-2 cloves of garlic (minced)
1-2 teaspoons ground cumin
1 can chickpeas (garbanzo beans)
3 tablespoons olive oil
Hot water
Puree tahini, lemon juice, garlic, cumin, chickpeas, olive oil and 1/2 cup hot water in a food processor until well blended. Slowly add more hot water (about 1/4 cup), and blend until smooth.
Serve with tortilla chips or raw veggies.
If you really want to spice things up, pick up a can of chipotle peppers in adobo sauce, and add one (seeded and diced) to your dip.
This article is
What is the duplicate article?
Why is this article offensive?
Where is this article plagiarized from?
Why is this article poorly edited?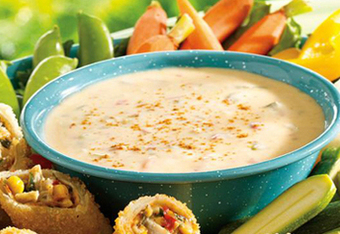 Super Bowl Food That Will Wow Your Guests and Save You Time!
Remember last year's Super Bowl party? It was tons of fun, right?
I know it's been a year, so let me refresh your memory...
Everything started off according to plan:
You worked all day to concoct the most unique and delicious foods, and you were sure that your guests would be more than impressed.
But then disaster struck!
You invited some friends and neighbors...who then brought their friends and neighbors...who then brought...
Remember now?
So what happened to all of that scrumptious food?
Well, it was gone before halftime.
And you were stuck scouring the kitchen trying to find something to tide your new friends over while you waited an hour and a half for a pizza delivery.
I know that was a traumatic time in your life, and I'm sorry I made you relive that awful day.
But it's time to learn from your mistake and plan ahead this year.
Don't worry. You'll only need three things to make a party-saving queso dip:
Tortilla chips
Cream cheese
Salsa
That's it.
When you notice your munchies start to dwindle, just pull out the reserves:
In a microwave-safe bowl, soften two packages of cream cheese (low fat if you're into that sort of thing) for about 30 seconds. Then add a jar of store-bought salsa, and microwave in 30-second intervals making sure you stir your dip each time (about two minutes). Once your dip is hot and combined completely, serve with tortilla chips.
So there you have it. Your Super Bowl party backup plan!
This article is
What is the duplicate article?
Why is this article offensive?
Where is this article plagiarized from?
Why is this article poorly edited?
Super Bowl Recipes That Even the Most Kitchen-Challenged Can Pull Off!
So you agreed to host this year's Super Bowl bash. It seemed like a good idea at the time, but you forgot one tiny detail:
You can't cook.
And now you're stuck throwing a party...with nothing to eat but some microwave popcorn and a store-bought party sub.
Well, at least you know your friends won't make you host the annual get-together next year, right?
Snap out of it!!
Pull yourself together. You can do this!
Here is a recipe for crowd-pleasing a favorite that won't put you in the culinary doghouse:
Bailey's Best Nachos:
I know you may be used to throwing some shredded cheese on some tortilla chips, sticking them in the microwave and breaking out a jar of salsa, but come on!
You're better than that.
First, brown some ground beef in a skillet and add a packet of store-bought taco seasoning (just like taco night, folks!).
Then arrange tortilla chips in a single layer in a baking dish and add some store-bought refried beans (are we seeing a pattern here?), part of your ground beef and some shredded Mexican-style cheese.
Add another layer of tortilla chips, and repeat this process until you reach the top.
Bake at 350 degrees for 10-15 minutes or until cheese is melted.
Serve your delicious nachos just like you would a slice of lasagna, top with sour cream and taco sauce (again, store-bought), and enjoy!
Now that wasn't so hard, was it?
This article is
What is the duplicate article?
Why is this article offensive?
Where is this article plagiarized from?
Why is this article poorly edited?