WWE & TNA News and Notes: Chris Daniels, Sting, Matt Hardy and More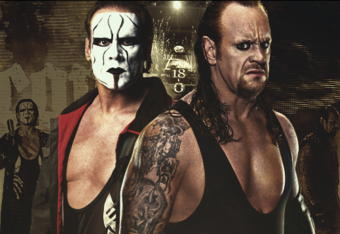 Hello and welcome to Joe's 411, it's been a long time since the last one, but I thought I'd start it back up with all the news we're going to have through Wrestlemania season. So, let's quit with the chatter and get to the news...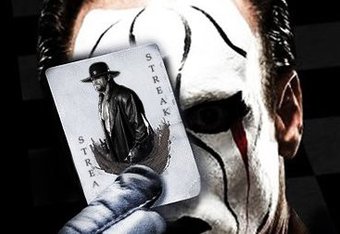 Obviously the biggest story of the year is WILL STING SIGN WITH WWE??
It's the question everyone wants to know, and only one man is sure about, and that's Sting himself. Many within believe he has already signed, some say he will sign, other say he's returning to TNA, and some even say he's retired.
The NY Daily News reported that Sting signed a one year deal with WWE. Which was interesting, because Sting committing to one year with the WWE was kind of weird. Sure, we'd wanna have him in the WWE that long, he's probably the most in shape 51 year old wrestler out there. But an entire year?
In fact, many didn't even know he was that old, myself included. Think of this, Shawn Michaels recently retired and he is in his mid-40s. Feel old yet Stinger?
Sting was said to have wanted to sign with WWE in the past, but refrained because of how he'd be used. But with Wrestlemania being in Atlanta, and this most likely being Sting's last year wrestling, he would like to give back to the fans by going to a promotion of which he never worked for, but many wanted him to in WWE.
Sting has always been a man of the people, and would love to give back to them by giving them something big.
Just about every fan has a dream match or two they want to see, and some never happen. However, others have.
Take The Rock vs Hulk Hogan. A match many wanted, and got.
Now, just about everyone wants Sting/Undertaker. And, this being Sting's last year according to many, he would love to go out giving the fans one of the best years of his career, starting with a dream match for fans.
This is why he hasn't signed on according to sources. It's the fact of how he's used, but also, you have to think about the complications. He's a loyal man, and he has been with TNA for some time, helping them grow. And now he goes to WWE? What's that about?
But, he wants to cap off his legend with something big. It has always been about others for Sting, not for himself. Now, he can make it about him and go to the WWE where he could have one of the best years of his wrestling life.
This signing, if it happens, would be a decision Sting made for himself, but also for others in a sense. Considering if your a fan of his, you want to see him in WWE just to see what it's gonna be like.
This is why most believe he will sign with WWE if he hasn't already. It's time for Sting to go out on top, like it should be.
NY Daily News may have been a bit early on the call, but it's a call that is still accurate. Sting to WWE, mark it down. 2/21/11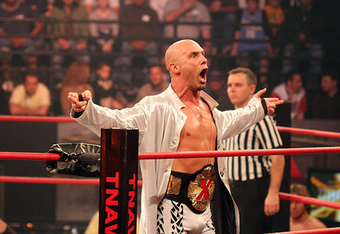 Christopher Daniels, widely speculated to return to TNA has done so this past week under his old gimmick of Suicide on Xpolision in a match with Brian Kendrick. Right now, TNA is trying to keep the return of the Daniels character under wraps for future use, that way, he could be used more after he leaves ROH.
Daniels is still under contract with ROH, but because they allow talent to work for other organizations while under contract, Daniels could work for TNA on a match by match basis until his contract ends.
Daniels left TNA some time ago very quietly, like a thief in the night some said. He appeared on their Big Bang PPV. No person seemingly in TNA knew of the move until it happened. Many were shocked to see him appear on PPV with them.
Lucky enough for Daniels, his contract ended on a Thursday, so he could appear on the LIVE Internet PPV days later. He didn't have a 90 day no compete clause because of TNA moronic move of not putting most talent under long term deals if they mid-card or under. Daniels was considered a mid-carder, so TNA didn't put him under a contract like they did with AJ Styles or Matt Morgan, where he had guaranteed money whether he wrestled or not.
This didn't sit well with Daniels, which is why he waited out his contract and left for the Indys where he could make probably more money.
I'm telling you, if Daniels agreed to come back to TNA, he's getting guaranteed money once his deal with ROH ends. Otherwise, why come back?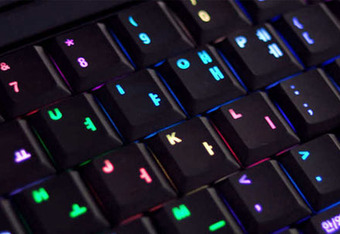 Shifting gears to what we're on now, the Internet....
The Department of Homeland Security shut down ten sites recently for illegal sports event streaming. Some of them were back up in just a couple hours under a different name and still had all their weekly wrestling shows PPVs and every sports games.
Places like Ustream and Justin.tv show sporting events and PPVs all the time, and because of this, TNA and WWE especially, have people shutting down parts of websites under copyright claim.
With the Internet being the way it is, streams for shows will always be an issue for companies to take care of. This is really why PPV numbers are down compared to where they used to be.
Wrestlemania for instance, always sells big and if you can't get the show as a wrestling fan, you ordered it on PPV. But times have changed to where someone is streaming it online, and if they go down, someone else has it up on another site.
It's about impossible to stop, but there has been a rumor going around that would possibly make these activities as illegal as downloading music off the Internet, that if you get caught streaming, you could possibly get a massive fine or jail time.
Right now, it's mostly where they just shut down the site or a site kills a stream or video. But, with the problem ever growing, it's possible huge things could take place. Therefore, think before you stream. Remember, don't think because it's the Internet, you can't get caught. There is something called and IP Address people. Unless you have a mask for it, you hackers know what I'm talking about, be as careful as possible.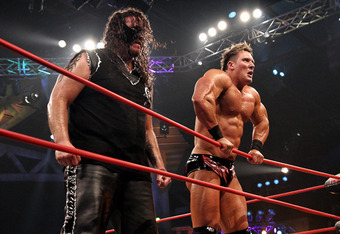 A lot of people have been asking about when Abyss is set to return to TNA. This week, "THEY" is supposed to be reveled, and it is said to be a shocker for those that don't know. During the set up angle, Crimson stabbed Abyss in the back with "Janice", his 2x4 with nails, and he is out selling that injury as of now.
But, Abyss could be seeing a massive push upon his return according to those within the company. You'll see tonight that Immortal is getting smaller, and the Monster should be going after a certain prize Immortal wants back in the TNA World Title if Jeff Hardy goes to jail within the next few months.
All signs point to some sort of jail time or possibility of probation, which would prevent Hardy from leaving the state of North Carolina. Coincidentally enough, that is where the Feb. 24th taping of iMPACT is supposed to take place. Hardy will be there, as will Abyss. So, look for Abyss to get involved somehow with the World Title that night, just as a precaution for TNA.
Hardy is set for an appearance with the Moore County court later this month, and that could possibly be Hardy's last appearance in TNA unless the trial is delayed once more.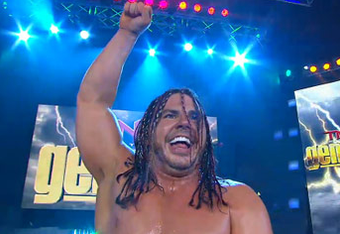 News coming out of TNA recently is regarding one of the newest members of the TNA roster in Matt Hardy.
Hardy in his ever growing wisdom wants to get former girlfriend and WWE Women's Champion Lita in the company. He is wanting to do some sort of storyline with her, what kind has yet to be announced. But according to Superluchas.net, Hardy is talking to TNA officials about getting her in, and is trying his darndest according to other sources.
Lita has claimed she would like to get back into wrestling "for fun", but only part-time, nothing like going back to the schedule she had with WWE as a full-time talent. The last time the two were in the news together in anyway, it was regarding an interview Lita had last October in which she said regarding Hardy about the way he was being on the Internet,"Oh my god, what happened to that guy?"
Hardy quickly broke out of his stupidity shell shortly after these comments, and went at length to talk about the situation via youtube.
If you ask me, getting Lita in would be a nice thing for TNA in certain ways, as her fans would surely follow her to TNA.
But, I highly doubt it would be good storyline wise. The best storyline with the two they could possibly do, was already done back in 2005. So, in that sense, it's bad.
Plus, I highly doubt the Lita starpower will bring in massive ratings
This article is
What is the duplicate article?
Why is this article offensive?
Where is this article plagiarized from?
Why is this article poorly edited?