Super Bowl 2011: 5 Key Matchups to Watch When the Packers and Steelers Collide
Ronald Martinez/Getty Images
Now that the infamous Super Bowl countdown has all but concluded, fans can now turn their collective attention towards the game itself.
Two of the most successful franchises in the sporting world, the Green Bay Packers and Pittsburgh Steelers, will be taking part in what will become a storybook ending for the ages.
Both teams led by superior talent and coaching, the Packers and Steelers will be primed for battle in Dallas.
But the question remains: which players will have the most impact on the outcome?
Well, to answer that question, here are the five most influential matchups that will determine the result of Super Bowl XLV.
1. B.J. Raji Vs. Doug Legursky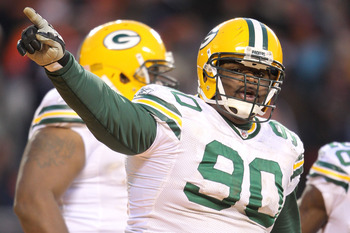 Andy Lyons/Getty Images
With prominent rookie center Maurkice Pouncey likely out for Super Bowl Sunday, Pittsburgh will have a lot on their minds—especially Ben Roethlisberger.
Backup Doug Lagursky got the job done for the majority of their matchup against the Jets; however, taking on B.J. Raji will become a much taller task than most think.
Legursky has never started an NFL game in his career and has notorious exchange issues with Roethlisberger.
If Dom Capers elects to blitz the A gap early on, Lagursky could be in for a rough debut.
2. Bryan Bulaga Vs. LaMarr Woodley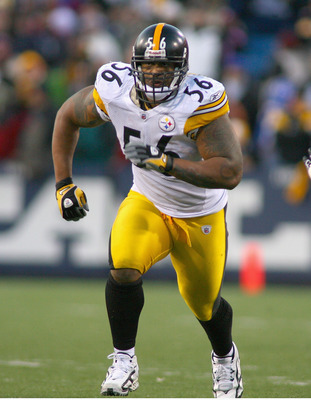 Rick Stewart/Getty Images
As a first-round draft pick for the Packers last season, Brian Bulaga wasn't initially supposed to take on such a vital role in Green Bay's offense.
However, come Sunday, he won't have a choice.
A matchup with the 6'2'', 265-pound LaMarr Woodley should give us a good prospectus on what Bulaga is made of.
If Bulaga can relatively contain Woodley from hacking at Aaron Rodgers in the passing game, Green Bay will more than likely secure their fourth Super Bowl victory.
3. Sam Shields Vs. Mike Wallace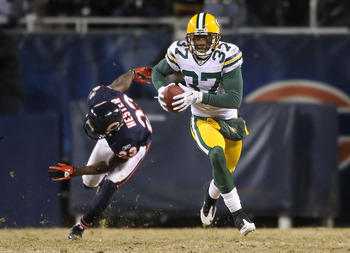 Andy Lyons/Getty Images
Following in the footsteps of former Steelers wideout Santonio Holmes, Mike Wallace has vaulted himself into an All-Pro caliber performer on the football field. And while averaging 21 yards per reception, Green Bay will certainly have their hands full.
However, Wallace has been relatively quiet in these playoffs with just 26 yards receiving on four receptions.
Likewise, Packers cornerback Sam Shields has burst onto the scene this postseason, having furnished two critical interceptions against Chicago in the NFC Championship just two weeks ago.
Green Bay's undrafted rookie will arguably play the most vital role in Sunday's epic Super Bowl showdown in attempting to contain Wallace.
4. Donald Driver Vs. Bryant McFadden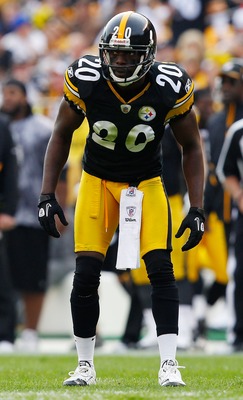 Jared Wickerham/Getty Images
With Steelers cornerback Ike Taylor likely blanketing Greg Jennings, Green Bay's veteran wideout Donald Driver will be seeing a lot of action in his Super Bowl debut.
Green Bay's 12-year veteran wideout hasn't lived up to his own expectations so far this season. However, on Sunday, the past won't matter.
Nursing an abdominal injury, Steelers cornerback Bryant McFadden will be a primary target for Aaron Rodgers and the Packers passing game to exploit. Should Driver continue to pursue the middle of Pittsburgh's defense, both Rodgers and Driver will be in for a successful Super Bowl debut.
5. Aaron Rodgers Vs. Troy Polamalu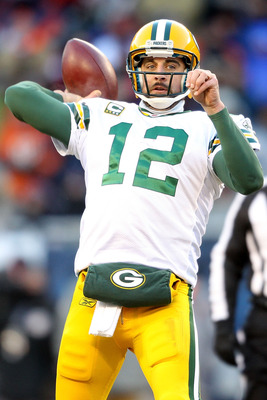 Andy Lyons/Getty Images
Since his entrance into the league a mere three and some odd years ago, Aaron Rodgers has taken the NFL by storm. His poise in the pocket and scrambling abilities have complemented his agressive style of play, resulting in Green Bay's first Super Bowl appearance in over a decade.
With that being said, Rodgers has yet to face the newly named 2010 defensive player of the year in Troy Polamalu so far in his young career.
When the Packers traveled to Pittsburgh back in 2009, Rodgers threw for 383 yards and three touchdowns against Dick Lebeau's defense sans Polamalu.
Come Sunday, Polamalu will play a monumental role in the outcome of the game.
If a big play is waiting to happen, Polamalu will most likely be in on it.
Keep Reading