Isaiah Crowell: Where Does He Rank Among the Great Georgia Running Backs?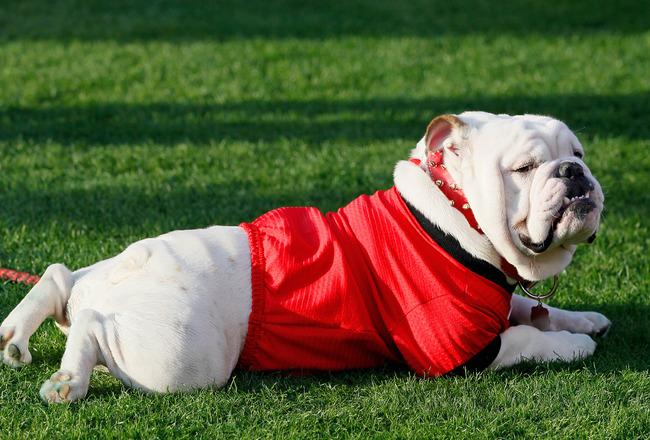 Kevin C. Cox/Getty Images
Georgia just landed 5-star running back recruit Isaiah Crowell. Crowell has immense talent and is going to be a star for the Bulldogs.
The Georgia product has blazing speed and damn-near perfect balance. Crowell has amazing foot work, escape ability and very rarely goes down on first contact. If Crowell can continue developing power to his game he will be a superstar for the Bulldogs.
Where does Crowell rank among the other great Georgia running backs before even stepping onto the field for the Bulldogs?
Does he crack the top 10 or is his bark bigger than his bite heading into college?
10. Musa Smith
Getty Images/Getty Images
Musa Smith did not develop into a great running back in the NFL but he was a quality back at Georgia.
Smith became the first Georgia running back to rush for over 1,000 yards since Garrison Hearst in 1992 as a junior when he ran for 1,324 yards.
He finished his Bulldog career with 2,202 rushing yards and 19 touchdowns.
9. Tim Worley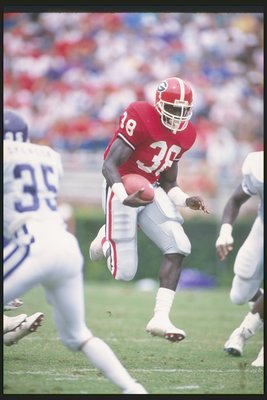 Allen Steele/Getty Images
A first-team All-American, Tim Worley was one of the most successful running backs in Georgia history. Worley led the team with 10 touchdowns as a freshman.
He finished his career in Georgia with 2,038 yards and 27 touchdowns.
8. Terrell Davis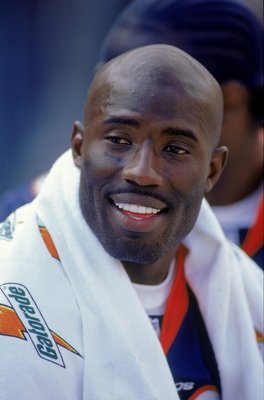 Rodolfo Gonzalez/Getty Images
Terrell Davis didn't have a fantastic college career, but he will forever be one of my favorite running backs in history for his remarkable seasons with Denver to help John Elway and the Broncos capture a Super Bowl.
Davis had a rocky career in Georgia, suffering from a hamstring injury and a perceived coach's controversy as a senior.
At least Davis was able to redeem himself in the NFL.
7. Isaiah Crowell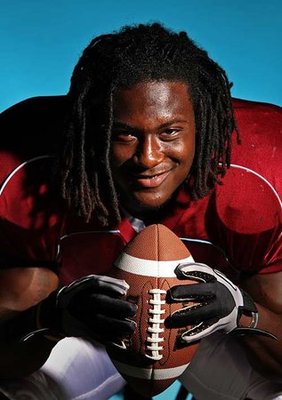 He has yet to step on to a Georgia field, but Isaiah Crowell is going to turn into one of the most dominant running backs in football and help bring Georgia back to the top.
He has remarkable talent. The Georgia product has incredible speed, agility, foot work and balance, and should make an immediate impact for the Bulldogs as a freshman.
Crowell will be a Heisman candidate in two or three years.
6. Rodney Hampton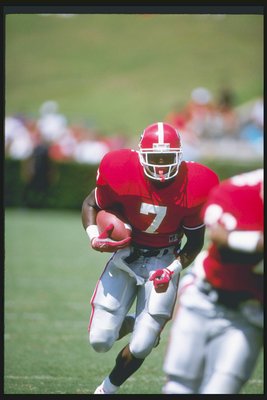 Allen Steele/Getty Images
Rodney Hampton was successful in the NFL after a very successful Georgia career.
He was a first-round pick after rushing for over 2,000 yards at Georgia. He was also a member of the New York Giants team that won Super Bowl XXV.
5. Charley Trippi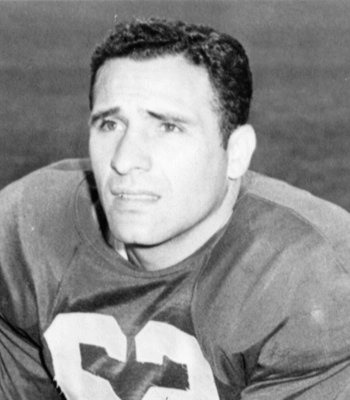 Charley Trippi was a two-time All-American and 1943 Rose Bowl MVP when he rushed for 130 yards.
He was ultimately inducted into the NFL Hall of Fame.
Trippi was one of the best athletes of his time, unfortunately, his college career was interrupted by World War II.
4. Knowshon Moreno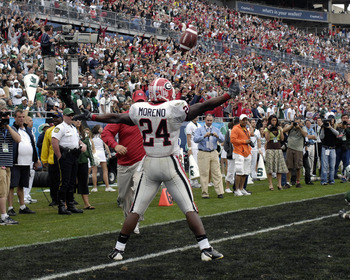 Al Messerschmidt/Getty Images
Knowshon Moreno was one of my favorite running backs in college during his time.
He was a joy to watch each and every week, and I will never forget his hurdle highlight.
An all-around great back, Moreno finished his career with 2,736 yards and 30 touchdowns in just two seasons.
3. Garrison Hearst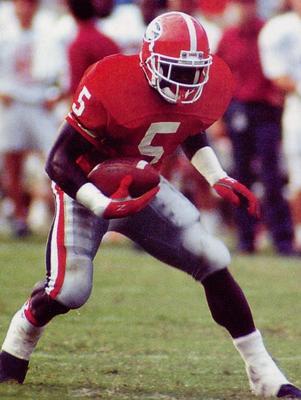 A Heisman nominee, Garrison Hearst is easily one of the greatest running backs in Georgia history.
He finished his Georgia career with 3,232 rushing yards, 3,934 all-purpose yards and 16 100-yard performances. These all rank second on the all-time Georgia list to the No. 1 Bulldog, which I will make you wait to see.
2. Frank Sinkwich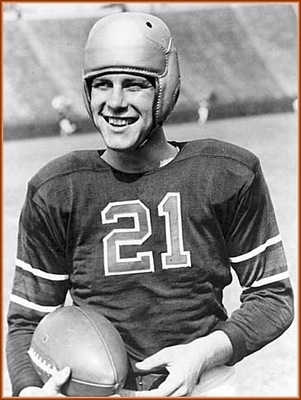 Frank Sinkwich was one of the greatest college players of his time. He was the 1942 Heisman winner and guided Georgia to a Southern Conference Championship.
The Associated Press also voted Sinkwich the Number 1 athlete for 1942.
You name it, Sinwich did it at Georgia. He was a remarkable star. He rushed for 2,271 yards and 30 touchdowns and passed for 2,331 yards and 30 touchdowns in his three-year career.
He was the first overall pick by the Detroit Lions in the 1943 NFL draft and was the NFL MVP in 1944.
1. Herschel Walker
Herschel Walker was the single greatest running back in college football, so naturally he tops the list.
Walker had incredible speed, power and vision—he could simply do it all. Walker was a three-time All-American and won the 1982 Heisman.
He finished as a top-three Heisman candidate in all three seasons as a Bulldog, as he ran for 5,259 yards and 49 touchdowns at Georgia.
I hope he makes a comeback with the Atlanta Falcons in 2011 just so he can say he did.
Keep Reading

Georgia Bulldogs Football: Like this team?