Oklahoma Sooners Recruiting: Danzel Williams And Top 10 Offensive Recruits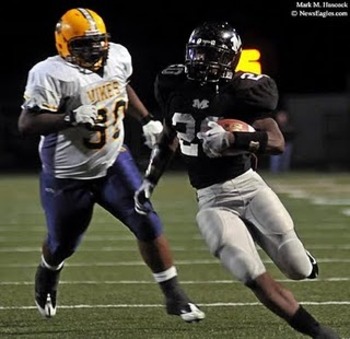 Bob Stoops and the Oklahoma Sooners are coming off an incredibly successful 2010 seasons. The Sooners finished the year 12-2 after a convincing win over Connecticut in the Tostitos Fiesta Bowl.
They also figure to be one of the highest ranked teams in 2011 as quarterback Landry Jones returns for his junior season. Jones helped lead the Oklahoma passing attack to the third most passing yards in all of college football.
However, that does not take any significance away from the need to grab some talented recruits out of the 2011 class. The Sooners still have holes they need to fill for next season.
Perhaps even more importantly, the Sooners need to position themselves to remain competitive in the future. For Stoops and company there are offensive issues that need to be addressed with this class of prospects.
Here are the top ten offensive recruits that will help Oklahoma get back to the National Championship.
10. Dan Tapko, TE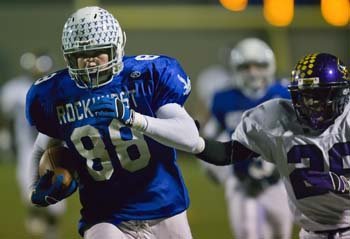 Tapko is a great athlete and could probably play on either side of the ball for Oklahoma. He also spent time at defensive end in high school, but will likely be used as a tight end in college.
At 6'4'' he has the size to be a pass catching threat at a tight end position. He has average speed so is not a big down field player, but could catch passes in the right situation.
That being said he is much more useful as a blocker than he is in the passing game. Tapko is an excellent blocker which is what could allow him to get on the field early on in Oklahoma. Currently he ranks as the 24th best tight end in the class.
Tapko also looked at Notre Dame, Wisconsin, and Nebraska.
9. Dylan Dismuke, OT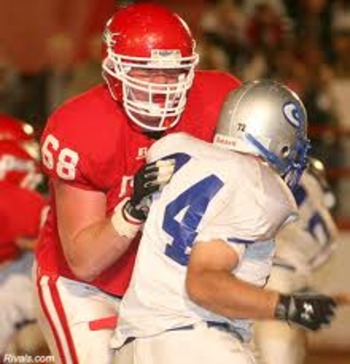 Dismuke is certainly big enough to become a force on the offensive line in the coming years. He is 6'5'' and 290 pounds so his size alone makes him attractive to most college coaches.
He already in an above average run blocker that could step in and play very soon. Dismuke played defensive tackle in high school so he has the athleticism to play the offensive tackle position.
In particular this should help him on plays when he needs to get outside and block. There is some concern over his ability to develop as a pass blocker, which is the reasoning behind his 55 ranking at the position.
Dismuke also considered Oklahoma State, Texas Tech, and Missouri
8. Kendal Thompson, QB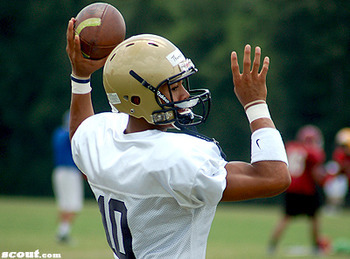 Thompson is surprisingly polished as a passer and has the ability to make most throws. This is surprising because he has an awkward delivery that worries a lot of scouts.
The southpaw is also an excellent athlete that allows him to elude pressure and eventually take off and run if necessary. Many scouts note that the way he plays does not always look pretty, but typically yields results.
Results are really all coaches are worried about which is why Stoops saw Thompson as a player worth recruiting. He chose to attend Oklahoma rather than Missouri, Kansas, or Tulsa.
7. Derek Farinok, OT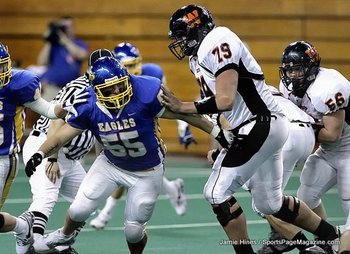 Farinok is being recruited more for his size rather than his actual play, but he is still an interesting athlete.
At 6'9'' and 320 pounds he is an absolute monster. If he can learn more about the ins and outs of blocking he could develop into a reliable blocker, both in the passing game and the rushing game.
However, even with his size, Farinok is still just the 56th ranked offensive tackle in the class. Farinok will certainly be more of a long term prospect and will likely red shirt his freshman season.
He was also recruited by Kansas, Wisconsin, and UCLA.
6. Kameel Jackson, WR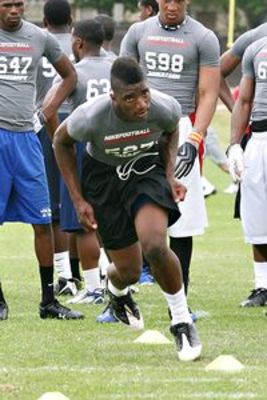 Jackson appears to be more of a possession wide receiver that is used to move the chains rather than a big play man.
That is not to say he lacks speed, but rather his ability to run solid routes is what makes him a dangerous weapon. At 6'0'' he is big enough to succeed at the next level.
Jackson also has the ability to make people miss and gain some serious yards after the catch. His quickness allows him to elude defenders, but his speed at times prevents him from running away from them. Think in the same sense of a Wes Welker type receiver.
If Jackson can have a similar college career to Welker then the Sooners will be very happy with this recruit who was ranked 39th of all receivers.
5. Max Stevenson, TE
Stevenson, 6'6'', is a huge target for any quarterback which could make him a favorite of any quarterback in the red zone. He also has the ability to stretch the field due to his speed and reliable hands.
The big concern for Stevenson is that he weighs in at just 230 pounds and to be successful at the next level will need to put on some weight. That should not be a problem as he matures into his body.
He also has not shown much in the blocking department, but has all the necessary tools if called upon.
Stevenson considered Notre Dame, LSU, and Texas Tech before deciding to become a Sooner.
4. Archie Bradley, QB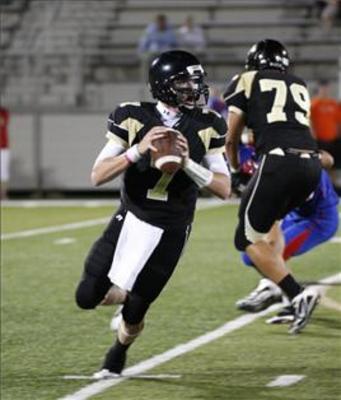 Bradley has all the tools to be a successful quarterback at the college level and beyond. He has an arm that can make any throw and displays great velocity.
At 6'3'' he also has the necessary size to see over the offensive line. On top of all that Bradley is a sneaky good athlete for a player of his build.
Yet he is just the 19th ranked quarterback in the class. This may be due to concerns that he is more focused on a baseball career and will not have the time necessary to become a big time player.
This uncertainty surrounding him may also be the reason the Sooners made it a point to sign Thompson as well. If Bradley does become a student of the game and hones his craft on the gridiron, then he could be the biggest steal in this class.
3. Danzel Williams, ATH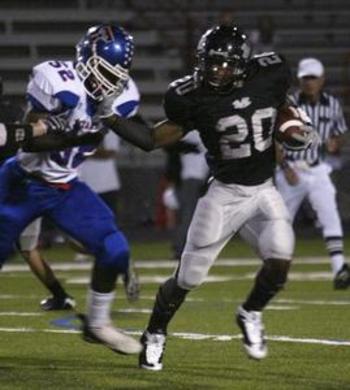 Williams is the part of a a group of top three recruits that should make the Sooners offense even more explosive in the coming years. His position is not yet defined, but figures to be in the fold as a running back.
He is one of the most elusive backs in the class and has great ability to make players miss in the open field. He also has reliable hands and can be used out of the backfield in the passing game.
In many ways Williams could act as the perfect complement or change of pace back for another Sooner on this list.
The only concern is Williams size, or lack thereof. He comes in at just 5'8'' and 185 pounds so there are some clear reasons why some coaches questioned whether he can shoulder a full load.
2. Trey Metoyer, WR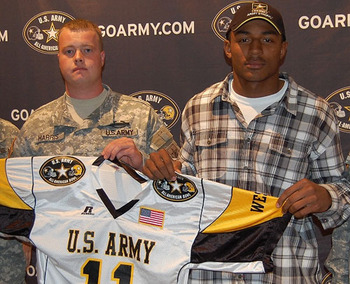 Metoyer could prove immediately to be another weapon for Landry Jones in the vaunted passing attack. He is the eighth ranked wide receiver coming out of high school and could step in and play immediately.
His size and speed make him the perfect candidate to be a game-breaking type of player. He also has incredibly reliable hands and the athleticism to go up and make plays on almost any ball thrown his way.
As he improves his route running he will become an even bigger weapon. Also he could possibly improve his blocking since he has his size and strength to block more in the running game.
Metoyer considered attending LSU, Mississippi, and Nebraska before choosing to play under coach Stoops.
1. Brandon Williams, RB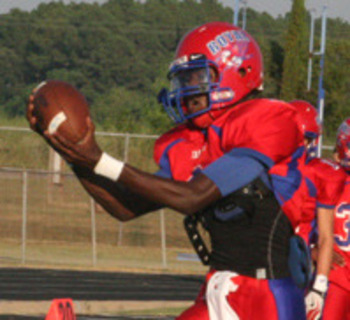 If there is any area where Oklahoma needs some help it is in the rushing attack. Last season they ranked just 83rd in the country in rushing yards per game.
Williams has upper echelon speed and evasiveness that had coaches all around the country drooling over his potential. At 6'0'' and 190 pounds he could use a solid workout regimen to help his body mature more.
That being said, Williams is the number five running back recruit for a reason. Scouts believe that his speed could make him the biggest play-making threat of anyone in this class.
The 35th overall recruit in this class also consider Baylor, Texas Tech, and Arkansas.
Keep Reading

Oklahoma Sooners Football: Like this team?