Cyrus Kouandjio National Signing Day: What The 5-Star OT Means For Auburn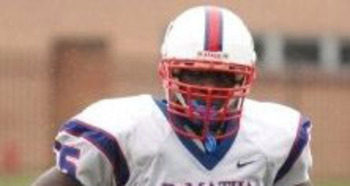 Update: Kouandijo faxed letter of intent to Alabama.
Cyrus Kouandijo, a big offensive tackle out of Maryland has made his decision and he will be an Auburn Tiger next season.
This is a big pickup for the Auburn Tigers and will really help them rebuild after their National Championship just a short while ago.
Here is an evaluation of Kouandijo and how he will help Auburn.
To see where the rest of the top 100 recruits are going, click here, and follow the Bleacher Report live reaction piece. That can be found here.
James Evens serves as a National Featured Columnist for college football and basketball as well as the FC for the Purdue Boilermakers. Follow him on Twitter or like him on Facebook.
Basic Information
Hometown: Hyattsville, MD
Height: 6'7"
Weight: 325 pounds
High School: DeMartha Catholic
Recruiting Rankings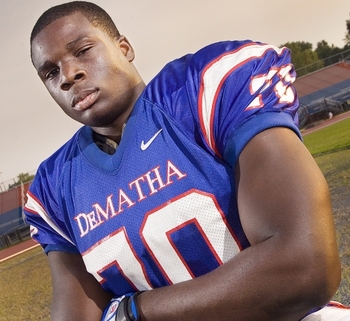 ESPN Overall: 3
ESPN Position Rank: 1
State Rank: 1
Schools Considered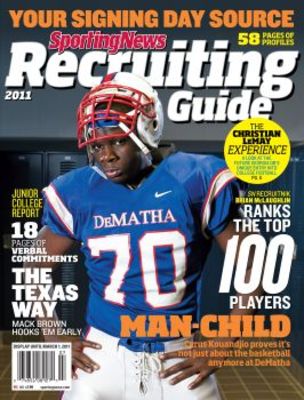 Evaluation
Cyrus Kouandjio is the best offensive tackle in the nation and will quickly be effective for the Auburn Tigers. He is a big man and has all of the size that is needed to play right away.
Kouandjio will be the focal point of the offensive line and it will be built around him.
He has the ability to be a leader on the team and will cause a huge impact for the defending National Champion Auburn Tigers.
How He Will Impact The Tigers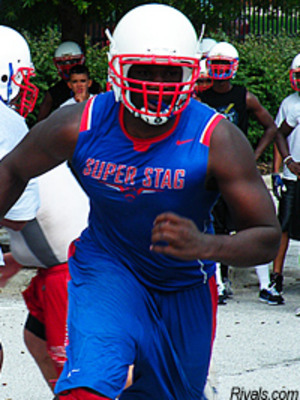 I expect Kouandjio to make a difference right away. He is a big man and has all the tools to start right away on the Auburn offensive line.
With a sort of changing in the guard at Auburn, with a lot of great players going to the NFL, they will need to start with stability on the offensive line and getting this recruit will help a lot.
Kouandjio is going to be a big-time player and is one of those offensive guards, that very well could end up being a top pick in the NFL Draft one day.
Keep Reading

Auburn Football: Like this team?