NBA Trade Rumors: 10 Teams That May Give First-Round Pick For Anthony Randolph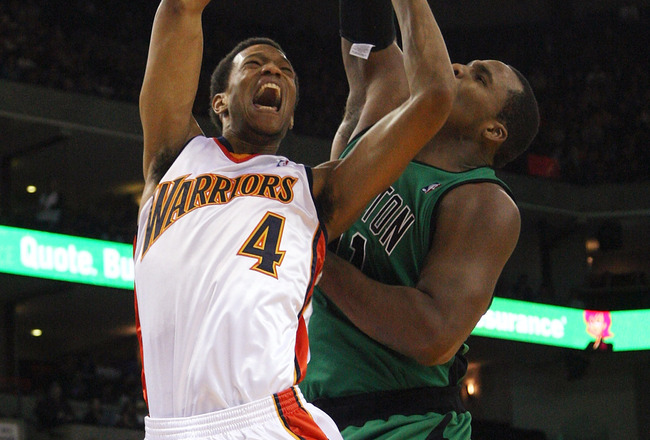 Jed Jacobsohn/Getty Images
With the trade deadline drawing near, the rumor pots are being stirred, with many talks of big names switching uniforms and young prospects being dealt, giving new life to their almost fading potential.
For the New York Knicks, Donnie Walsh has set a nice foundation for Mike D'Antoni and the Knicks staff to build around. The team is young, lively and believes they can win.
But there are still some missing pieces to the puzzle needed and the Knicks have some chips they can play right now to set themselves up to get the players they need to become elite. One of those chips is Anthony Randolph.
The 21-year-old, West Germany native has seen little action in the Big Apple, but is still viewed as a guy who can turn into a really good player with some good coaching and hard work, so he still has value. The Knicks traded for him in hopes that he would flourish in the run and gun style he was successful at the end of last year with Golden State, but he just hasn't meshed with the team playing style, meaning little playing time.
The Knicks have discussed trades for players or a first-round draft pick, but so far none of the talks have really heated up to the point where a deal was almost in place. Here are 10 possible landing spots for Randolph and as a fan of the orange and blue myself, I think its better suited saying "10 teams that will pay to take our trash".
Note: The first five teams are just franchises I believe would benefit from adding Mr. Randolph. The next five are teams that have actually voice interest in acquiring him, thus being more likely suitors.
10. Orlando Magic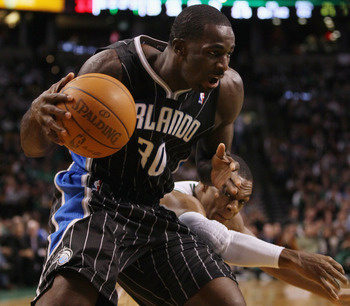 Elsa/Getty Images
Call me crazy, but I think the Orlando Magic have one more trade in them.
This is another team that will have a late-round draft pick, making them more willing to give it up to acquire someone like Randolph. Brandon Bass, their starting PF sprained his ankle on Monday and the front office does not have a timetable on his return yet. Ankle injuries are tricky in basketball, especially for big men, and they could linger during the season.
Randolph can give them some depth off the bench and help fill the void left by Bass if he is out for an extended period of time.
9. Atlanta Hawks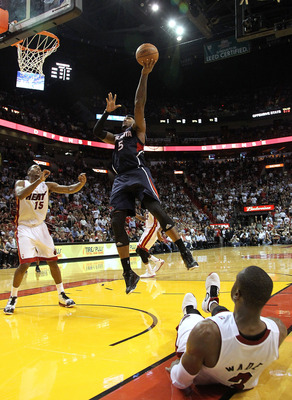 Mike Ehrmann/Getty Images
Atlanta may have some outside interest in landing Randolph. They are going to have a non-lottery pick, so their first-rounder may not be as good as other teams looking at him, but they still could have a chance.
They only have one true power forward on their roster and Randolph plays a lot like a less-refined Josh Smith (if you could even say Smith's game is "refined"), so he could fit the system well. It is a long-shot, but maybe something could be worked out.
8. San Antonio Spurs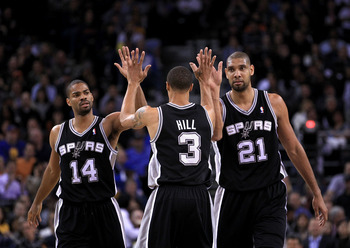 Ezra Shaw/Getty Images
The Spurs are the best team in the NBA, hands down. They are the most fundamentally sound team in the league, but I can't see them winning a championship on heavy doses of an aging Tim Duncan and Matt Bonner.
Acquiring Randolph would give this team depth to a position it lacks in. When you are playing under Gregg Popovich, it is hard not to succeed when you have as much promise as A.R. does.
7. New Orleans Hornets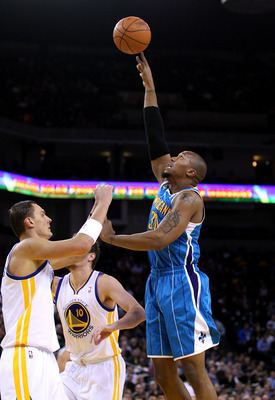 Ezra Shaw/Getty Images
Chris Paul and David West are doing their thing in New Orleans right now.
But that doesn't mean they couldn't use any added help. Randolph adds length to a somewhat smaller team, and his shot blocking ability would make the Hornets' second ranked defense even more deadly.
West is having a great year, so they wouldn't need many minutes out of Randolph, but he fits the playing style well and I think he could flourish with Chris Paul manning the point. New Orleans lacks depth at forward, so this move would suit them well.
6. Cleveland Cavaliers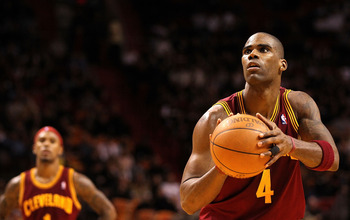 Mike Ehrmann/Getty Images
This move is also very unlikely because of how high of a draft pick Cleveland may have, but they just need help any way they can get it.
I can see them making player offers for Randolph, but probably not a draft pick, and I don't know if the Knicks would go for any of those offers. This is just speculation again, but I just think Randolph would be successful as a Cavalier and playing for a struggling team would give him an opportunity to get on the court and hone his skills.
5. Memphis Grizzlies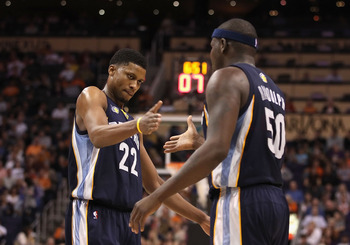 Christian Petersen/Getty Images
When talks of a three-way trade involving Memphis, New York and Denver caught some momentum, talks of the Grizz snagging Randolph in that trade were possible.
They showed some interest and although they do have Zach Randolph and a young Darrell Arthur at the power forward spot, Memphis is struggling to make an impact in the west and getting a 21 year old prospect with loads of potential isn't out of the question for most teams.
4. Denver Nuggets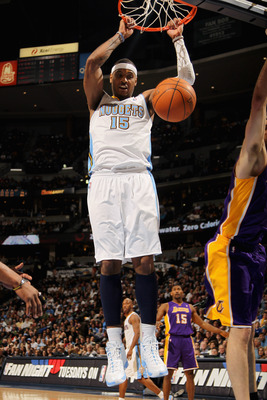 Doug Pensinger/Getty Images
Similar to Memphis, the Nuggets were looking to land Randolph in a trade involving their star, Carmelo Anthony. With no sign of him going to New Jersey (who would want to go there right now anyway?), New York is pretty much the only destination Anthony could end up in this season via trade.
Kenyon Martin is aging and the depth at PF is a concern for Denver. Randolph is a guy they can develop into a starter and possibly begin to build around him, Aaron Afflalo and Ty Lawson.
3. Portland Trail Blazers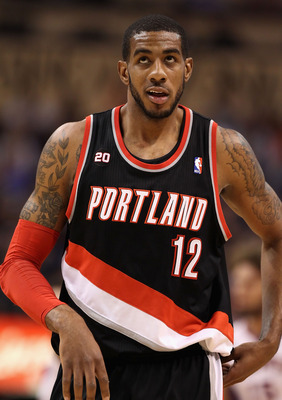 Christian Petersen/Getty Images
It's no secret that LaMarcus Aldridge (pictured above) is the real deal, but if Portland wants to get over that hump of mediocrity in the west, they need to start adding some depth to their big men. Portland has voiced some interest in the Knickerbocker big man and it could be a good match if things work out.
Marcus Camby is on his way out, and very well could end up in a trade for Randolph if the talks heat up. Portland is a young team looking for an identity and balance. Developing A.R. could really benefit them and help fill the void left by Greg Oden's countless amount of injuries.
2. Indiana Pacers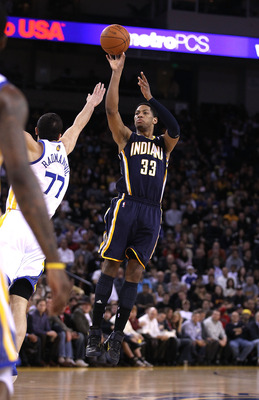 Ezra Shaw/Getty Images
Indiana is a team in shambles. They have lost 13 of their last 18 and are not getting much out of their young combo of power forwards—Josh McRoberts and Tyler Hansborough. Both of those guys were great in college, but I don't know if they cut it in the NBA.
Randolph provides length and athleticism. He also has great ball skills for a big man which could mesh well with the Pacers offense.
Honestly, the Pacers can use any help they can get and grabbing Randolph would be a good start to give this team a wake up call and maybe make a run for the seventh or eighth spot in the east. They have given a lot of indications that they would be willing to make a trade for Randolph, but nothing has come of those rumors yet.
1. Minnesota Timberwolves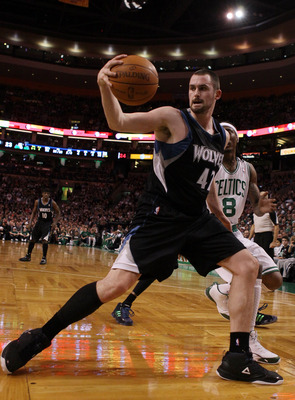 Elsa/Getty Images
The T-Wolves have been the most likely of destinations for Mr. Randolph. President of Basketball Operations Daniel Kahn has said throughout that he would like to add a big man to help out Kevin Love and Darko Milicic. Wesley Johnson and Michael Beasley are too small to play the four and Randolph fits the make up of this young Timberwolves squad.
The Knicks have talked with Minnesota, but nothing has been put in place. There is still 17 days until the trade deadline, so these teams have plenty of time to work it out. If I had to put my money on Randolph going anywhere, it would be Minnesota.
Comments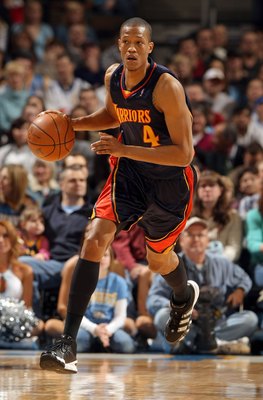 Doug Pensinger/Getty Images
Phil Lombardo is a Featured Columnist for the New York Knicks and a Senior Journalism/Mass Communications Major at Saint Bonaventure University. Any comments would be much appreciated and be on the lookout for more articles to come!
Keep Reading

New York Knicks: Like this team?