Eva Longoria, Ines Sainz, Troy Polamalu and The Latest B/R Swagger Buzz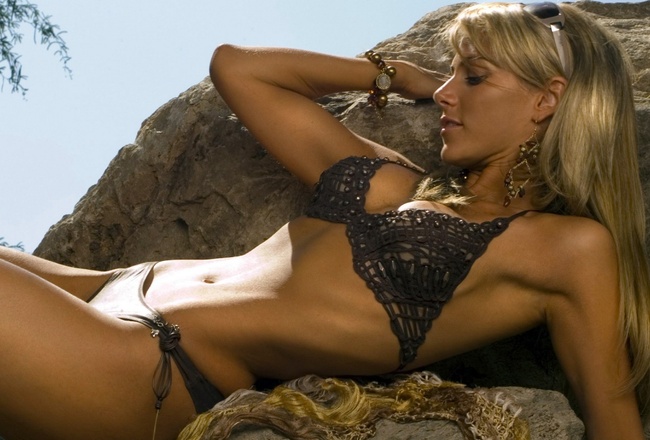 Troy Polamalu, the newly crowned NFL Defensive Player of the Year, has been getting plenty of raves and respect during today's Media Day in preparation for Super Bowl XLV.
In fact, fake Polamalu hair was passed around between players from both sides.
Also, Ines Sainz, the same one that picked the New York Jets to win it all, has decided to find a different team to root for.
Green Bay Packers or Pittsburgh Steelers? You'll find out in the updates.
In other news, Eva Longoria is officially a divorced woman, as her split with the San Antonio Spur's Tony Parker became official on Monday.
We're touching on all sports and pop-culture related topics right here in the B/R Swagger Buzz.
Let's get started!
Everson Griffen: Vikings Defensive End Griffen Feels Up Cop, Gets Tazed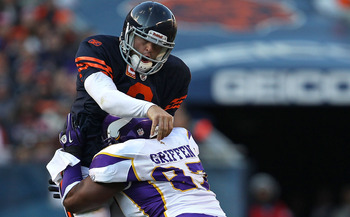 Jonathan Daniel/Getty Images
Everson Griffen, a rookie defensive end for the Minnesota Vikings and a former college player at Southern California, was arrested twice in a matter of days while he spending time near the USC campus, according to Deadspin.
Deadspin reports that Griffen was arrested on Friday night for being drunk in public but was subsequently released the following day.
On Monday, he was pulled over by police during a traffic stop and reportedly told them "he did not want to go back to jail." Per the Los Angeles Times, Griffen tried to flee from the officers.
The Los Angeles Times wrote: "When one of the officers tried to subdue Griffen, he allegedly grabbed the officer in the groin area, the source said. Moments later, officers used a Taser to subdue him, the source said."
Hold on a second. Is that a move he learned from playing defense in the NFL? That crotch-grab?
That may work against offensive linemen but against taser-bearing cops, it's very ineffective.
The good news for Griffen is that he may be able to escape felony charges. But he'll never be able to escape years of embarrassment from this news.
Super Bowl XLV Commercial: Banned PETA Ad Stirs Up Controversy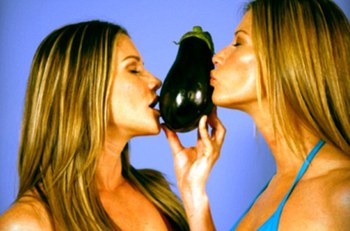 Super Bowl commercials are pricey for a reason, they reach over a 100 million viewers nationwide. There's a reason why Budweiser pays big bucks to be the only beer advertised during the big game.
If you have a product or a message, Super Bowl ad space, is one of the best ways to give it exposure.
That's what PETA planned on doing when it planned on airing another very sexy Super Bowl ad to promote animal rights.
This is nothing new to PETA, in 2009 NBC blocked them from airing an over-the-top ad that displayed a lot of love for vegetables. Too much love.
According to dailymail.co.uk: "The original raunchy video was called 'Veggie Love' and showed scantily clad models fondling phallic vegetables in a hypersexualised manner.

"The video, which would have set the charity back $3million if it had been used, was rejected but at least got tongues wagging... in more ways that one."
With no animals and only half naked women fondling various vegetables in a 30-second ad, the charitable organization had hoped that their sexy message would somehow raise awareness for the ethical treatment of animals.
Thankfully, their proposed ad was rejected.
This time around, they're back to their old tricks reportedly going even raunchier. But the FOX network did not want anything to do with their commercial.
Who knows what they may have been up to next? Chocolate dipped bananas and strawberries?
Oh no.
LeBron James: Heat Star Partying In Miami With Britney Spears?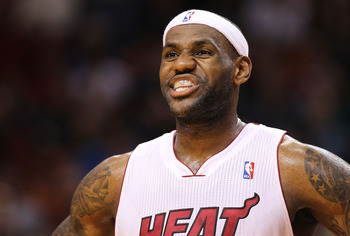 Mike Ehrmann/Getty Images
LeBron James, one of the NBA's best players, decided to make South Beach his home in the offseason in order to team up with fellow stars Dwyane Wade and Chris Bosh.
Last week, James reportedly teamed up with another star, Britney Spears.
According to the New York Post: "Britney Spears partied with LeBron James before she walked down the aisle as a bridesmaid at a friend's wedding in Florida last weekend. Spears, her boyfriend, Jason Trawick,and her recently reconciled parents, Lynne and Jamie, held court in a private area at nightclub Liv at the Fontainebleau Hotel surrounded by four security guards. But at about midnight, James joined the foursome and hung out with the family until 2 a.m."
Now the question is, what's LeBron James doing hanging out with Britney and family?
Sure they probably have the same celebrity friends. But that still makes them a very unlikely pair to hang out with each other.
Spears has been known to frequent basketball games but she's not exactly a Miami Heat fan. As for LeBron, he's probably not a fan of Spears' music. At least he likely wouldn't openly admit to it.
What gives?
Cameron Diaz: A-Rod Girlfriend Diaz Snags New 'Gambit' Movie Role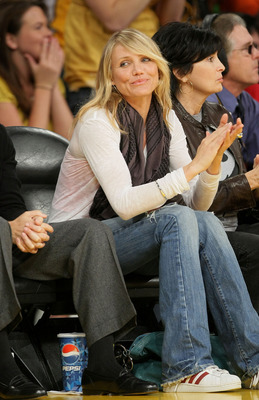 Noel Vasquez/Getty Images
Cameron Diaz has a had a great start to the New Year, with her "Green Hornet" movie with Seth Rogen becoming a box office hit.
She's also been seen spending a lot of quality time with baseball player boyfriend Alex Rodriguez. The two are reportedly getting serious and an engagement could reportedly happen as soon Valentine's Day.
Diaz, according to Entertainment Weekly, has been cast to fill the role played by Shirley MacLaine in a Coen Brothers remake of "Gambit."
"Of course, there will always be comparisons to MacLaine's scene-stealing, Golden Globe-nominated role in the 1966 movie — but if the Coen Bros. were able to reinvent True Grit, it's likely they'll be able to help moviegoers forget the original Gambit with their reboot," writes Entertainment Weekly.
Diaz is expected to star opposite Colin Firth. Sounds like another big hit for Diaz.
Could this mean that rejuvenated career could end up hurting her relationship with A-Rod?
Truth is, A-Rod has been known to fool around with too many women. He's not exactly a one woman man, ask his ex-wife Cynthia. As for Cameron Diaz, she's also had her share of disastrous celebrity relationships.
There's a better chance they break up than get engaged by the end of the year.
Chad Ochocinco: Puts His Name Change In The Hands of Mexican Fans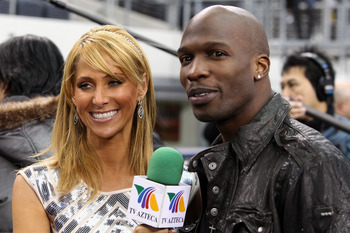 Michael Heiman/Getty Images
Chad Ochocinco, as we've come to know him for the last three years, surprised as all last week when he told ESPN that he was planning on changing his name back to Chad Johnson.
But now he's having second thoughts.
"I don't know," Ochocinco told sideline reporter Ines Sainz during Super Bowl's Media Day. "It depends on the people that support me in Mexico. So what I'd like TV Azteca to do is take a poll. If the people of Mexico and the Latin community want me to keep it, I think maybe I'll keep it."
As we all know, Ochocinco likes to run his mouth and back away from his statements later on. This shouldn't be a surprise.
Now he's asking Mexican fans for help regarding his name change. Really?
Sounds like another Ochocinco ploy to get his personal brand to get recognized globally.
All hope for Chad playing like his former Pro Bowl self (back when his name was Johnson) is likely lost by now.
He's more concerned about reality shows, public appearances and using Twitter than playing football.
Don't be surprised if he doesn't find a team to play for next season.
Jaime Edmondson: See Playboy Model's Tribute To Super Bowl's Greatest Plays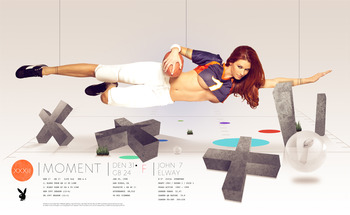 Jaime Edmondson, a Playboy model and former Miami Dolphins cheerleader, has been known to look quite sexy in a literally any NFL jersey.
Her short-cropped football jerseys are legendary have the ability to make anyone's jaw drop.
This week, the red-haired former Playmate of the Month is at it again as she's become involved in a Super Bowl tribute.
Edmondson was part of a pictorial that re-created the top three moments in Super Bowl history, voted by Playboy readers.
For No. 3, the readers chose Don Beebe's hustle play for the Buffalo Bills in Super Bowl XXVII.
For No. 2, as you can see, they picked John Elway's "Helicopter" play. With Elway at the tail end of his career he scrambled on a third-down play for an 8-yard run in order to get his team a yard away from the end zone.
Elway's took a big leap to earn the first-down and was spun 180 degrees as he was hit by Packers defenders. The play showed how much Elway wanted to win the game and became a defining moment of his Hall of Fame career.
What's No. 1? The Helmet Catch By David Tyree
Troy Polamalu: Does Having Troy Polamalu Hair Make You Play Better Defense?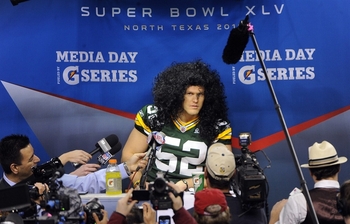 Troy Polamalu, the star safety of the Pittsburgh Steelers has the ability to turn a football game around with a big interception, a quarterback sack or a forced fumble.
It will be in Polamalu that the Steelers will need to rely on in order to help slow down the potent passing game of the Green Bay Packers, led by Aaron Rodgers.
Polamalu's strong defensive play this year was rewarded today when he won the AP's Defensive Player of the Year Award.
What's his secret?
It must be the hair.
His long, large and very-popular jet-black hair is reportedly insured by Head & Shoulders for $1 million.
Even Green Bay Packers linebacker Clay Matthews, who came in second place in the voting, hoped that some of that defensive talent would rub off on him when he was seen wearing a fake Polamalu wig during today's Super Bowl Media Day.
Polamalu edged out Matthews by only two votes in the DPOY voting.
"I'm not intimidated at all [by Polamalu's hair]," Matthews said during Media Day. "In fact, I stepped up to the bat by getting my own hair endorsement deal really trying to break up the monopoly he had over the whole hair industry. So, yeah, I'm stepping up to the plate. It'll be a good matchup come Sunday, who's got better hair."
Although both guys are tackling machines with game-changing ability. Matthews is still a step behind Polamalu when it comes to hair maintenance and style.
Clearly, that's the key to Polamalu's strong defense. Once Matthews figures out how to get his locks properly conditioned, and styled then he'll probably lock up a Defensive Player of the Year Award in his future.
Ines Sainz: Which Team Does Reporter Sainz Pick To Win Super Bowl XLV?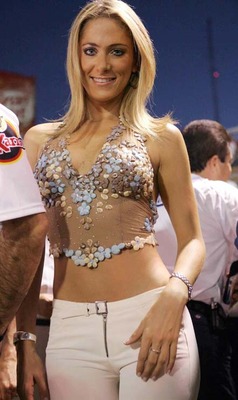 Ines Sainz is back, the lovely Mexican reporter that made news earlier this season for allegedly getting harassed by New York Jets coaching staff and players will be covering the Super Bowl for Mexico's Azteca TV.
Surprisingly, despite her negative history with the Jets, Sainz picked them to win the Super Bowl this season. But the Jets' great playoff run came to an end after they lost to the Pittsburgh Steelers in Heinz Field.
Sainz appeared on Media Day wearing another of her trademark skin-tight outfits. Though her shiny grey dress was remarkably tight, she wasn't tight-lipped about who she thought would win the Super Bowl XLV crown.
In an interview with NFPost.com, Sainz shared her Super Bowl pick: "Actually I think it's going to be a really difficult game. Both of the teams are really good. I think both are similar in style. They have great defenses and great offenses, but I must say I have the feeling the Steelers are going to win probably because of experience and working together. Another Super Bowl won't be as much pressure for them.
"On the other hand with the Packers, they are great on offense. I think it's going to be a game by air not so much rushing and I think it's going to be a very close game. Not more than four or five points difference. I have the feeling the Steelers are going to win."
So there you have it, Ms. Sainz has spoken. The Steelers are her choice. It only took a Steelers win against the Jets in the AFC title game for her to change her mind.
Eva Longoria: Tony Parker Divorce Final, Has Eva Longoria Found A New Man?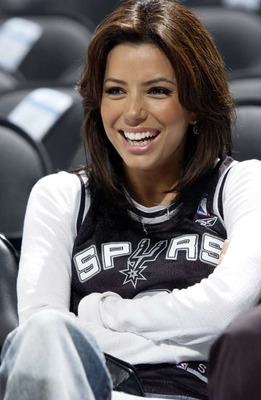 Eva Longoria, is now officially a single woman as her split with San Antonio Spurs point guard Tony Parker was reportedly finalized on Monday, January 31.
It was just over two months ago when the Eva Longoria and Tony Parker shocked us with news that Parker was allegedly cheating on Eva with a woman reported to be the wife of a former teammates.
Since then Eva has made numerous appearances around Hollywood and seems to be on her road to recovery.
In fact, she's already believed to be seeing someone.
According to OK! Magazine, the 35-year-old Longoria is dating the younger brother of Penelope Cruzy, 25-year-old Spanish singer Eduardo Cruz.
"He's there at least three nights out of every four — he turns up and he leaves the next morning," a source tells OK!, adding, "they are trying desperately to stay beneath the radar."
Well, the cat is out of the bag and now that Eva's divorce is final maybe they can actually come out as a couple.
As for Tony, he seems to be doing just fine. The Spurs still have the best record in the NBA and Parker is having another solid season.
Don't worry too much about him, he'll find himself another hottie sooner rather than later.
Hines Ward: Did Pittsburgh Steelers' Hines Ward Visit Dallas Strip Club?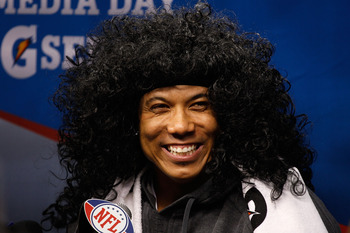 Scott Halleran/Getty Images
Hines Ward, a 13-year NFL veteran and two-time Super Bowl champion knows what it takes to win it all in this league. As a former Super Bowl MVP, Ward brings a lot of experience, knowledge and tenacity to Sunday's Super Bowl showdown against the Green Bay Packers.
What's Ward doing in preparation for Super Bowl XLV?
He's having a lot of fun. During today's Media Day, Ward was seen wearing a Troy Polamalu wig and having a blast. And that's not all.
On Monday night, when the Steelers come to town, Ward was allegedly spotted by witnesses enjoying himself at a local Dallas strip club.
According to the Dallas Morning News: "Late Monday night, hours after they arrived in Texas, Ward, Ike Taylor and several other members of the Pittsburgh Steelers hung out at Dallas Gentlemen's Club on Northwest Highway in Dallas. A number of other pro athletes were there as well."
When questioned about it the next day, Ward acknowledged that he did go out but wouldn't give any other details.
"I went out," Ward told reporters.
Where to? He gave a laugh and said: "None of your business."
And that was that. There's really nothing wrong with what Ward allegedly did. He was reportedly back in the team hotel by curfew and any Steelers fan knows he's going to give all he's got on Sunday.
Let him have some fun. He's earned it.
Keep Reading