Games Canceled Due to Stubborness: LHSAA Officials Hold Out Because of Low Pay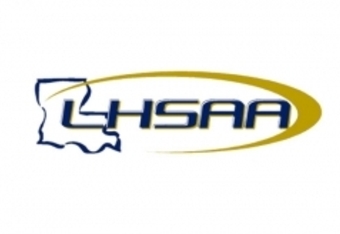 Last November, officials in the Louisiana High School Athletic Association met to discuss many things pertaining to girls and boys basketball, soccer, track and field and then baseball.
One big topic discussed at this conference at their headquarters in Baton Rouge, Louisiana was a pay raise for basketball officials. Statewide, the principals voted to reject an increase in pay per game for these referees.
Here's the deal, plain and simple. The officials don't deserve what they make now, much less a raise in pay. They may be the lowest-paid referees in the entire country, but I am willing to bet they are the worst too. When I see a noticeable change in the way they call the games I will support a pay raise.
I am not one of those fans who says an official's call in a game is bad when it is against my team. I am a true fan of athletics and seeing bad calls in favor of either team is majorly unfair to these aspiring athletes.
Games in Shreveport, Louisiana that were scheduled for Feb. 1 were cancelled completely due to the holdout by officials because they were not getting the pay raise they want. Now, tell me how that is fair to the supporters, fans, coaches and other spectators to cancel a game completely because of a bunch of mediocre officials wanting an extra few bucks. That is highly unfair to the girls and boys of both C.E. Byrd High School and Captain Shreve High School who had prepared to play each other tonight but could not because no officials were available to call the game.
I have a first-hand experience with those schools because I am a senior at Byrd High School. Byrd was the home team last night and had a major fundraiser planed. Byrd cheer leading sponsor Liz Bolton has been selling pink shirts reading "Sting Cancer" for weeks now in anticipation that everyone will get one and wear it to the game against Captain Shreve out of support for breast cancer awareness. The game was even labeled the "Pink Game" and all of the proceeds were to be given for cancer research.
Now, we all have shirts hanging around and don't know when our big "Pink Game" will be going down. Likely tomorrow or Thursday, but why couldn't it be played when it was supposed to.
This also isn't me getting mad just because our fundraiser didn't go according to plan, the fundraiser happened. The shirts were sold, and money raised. The fact is, the enthusiasm is gone, and it is a stupid excuse of why the game didn't happen tonight when it was supposed to. This all leads back to some officials wanting some extra money when it is not deserved or necessary. I wonder if the referees of the LHSAA are going to buy a "sting cancer" shirt on their way out tomorrow night.
I am on the school's side on this and support the principals who voted no on the pay raise for these officials. Like I said earlier, these people don't evebn deserve what they are getting now, which is around $35 a game. I would give them $15 a game just to prove a point. Give them minimum wage per hour, which would be around two hours each game, so just go ahead and give them $15. How's that for a pay raise?
I will remain opposed to the raising of pay until the officials are fair on both ends of the court. Period. I am a firm believer of earning your pay, and as of now the referees of LHSAA games that I have attended have not earned anything.
This article was first written early afternoon on February 1, 2011. Since that time, these games have been scheduled for Wednesday February 2. The Louisiana High School Athletic Association is scheduled have a meeting pertaining to this issue Wednesday at 1:00 P.M. local time in Baton Rouge.
This article is
What is the duplicate article?
Why is this article offensive?
Where is this article plagiarized from?
Why is this article poorly edited?