25 Sports Movies You Watch Just for the Ladies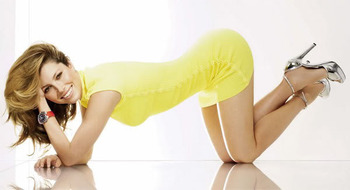 Have you ever gone to a movie theater to watch a bad movie? What about a movie with your favorite hottie?
At one point or another, every one has been there, done that. I have been to a few movies I had no intention on liking because of a beautiful lead or someone dragging me to see it.
So what sports movies would you have attended for the same reason, to see the hotties? Is there anyone that quickly comes to mind?
It does not need to be a bad sports movie to qualify, it just has to be the main reason most men would happen to go see it. Some of these flicks have several women listed.
Here are the 25 sports movies you watched just for the ladies. Enjoy.
25. Julie Bowen: Happy Gilmore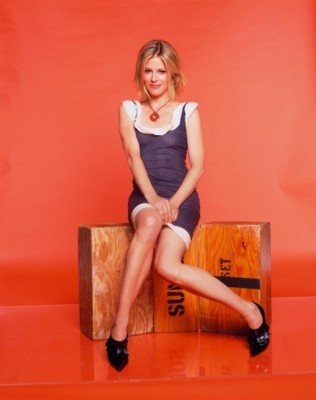 If you watch the television show Modern Family, then you are very aware of who this is. If not, then try and remember the hot blonde from Happy Gilmore, the one from the dream sequence dressed in lingerie holding the two pitchers of beer. Remember now?
I am a fan of Adam Sandler, but I honestly like to go see his movies because I know he is going to have a hottie as the love interest. And interested I am.
24. Rene Russo: Tin Cup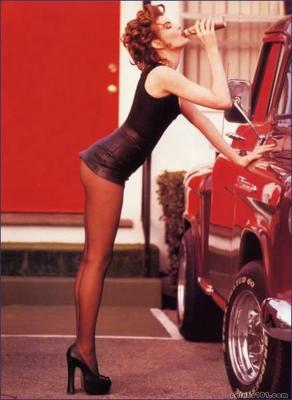 Does anyone go to a Kevin Costner movie to watch his great acting performances?
I can count the number of people moved by a Kevin Costner performance on one finger. So, in the meantime, we shall just go see his movies for beauties like Rene Russo.
23. Vanessa Angel: Kingpin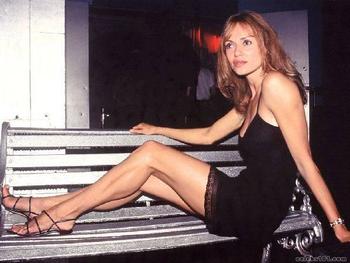 When someone told me to go see this movie, I passed. I saw the trailer and decided I had better things to do.
However, I saw a second trailer and it teased me with the beautiful Vanessa Angel and I was ready to go check it out. Good choice on my part, that movie was better with her in it.
22. Marisa Tomei: The Wrestler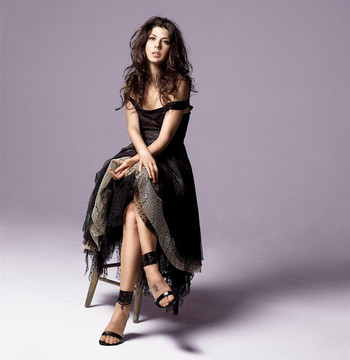 This has to be the best movie in my list featuring a sexy woman. Marisa Tomei took it upon herself to become the stripper she portrayed in the film, The Wrestler.
She was so convincing that, even at the age of 46, she made a list of sexy women. She can still work it, regardless of her age.
21. Jenna Fischer: Blades of Glory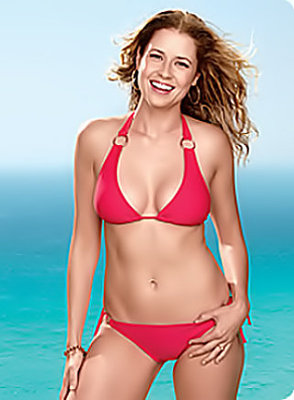 At what point did Jenna Fischer become such a sex symbol? It was not from The Office, that is true.
It was after she played in the Will Ferrell movie about ice skating, Blades of Glory. I saw the clip of her on the bed in lingerie and I was sold.
20. Diane Lane: Hardball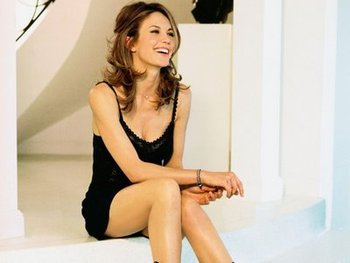 If you can give me more than five reasons to watch a Keanu Reeves movie and one of them does not include Sandra Bullock, I will be quiet.
If not, sit back and enjoy the movie Hardball with the lovely Diane Lane.
19. Kathy Ireland: Necessary Roughness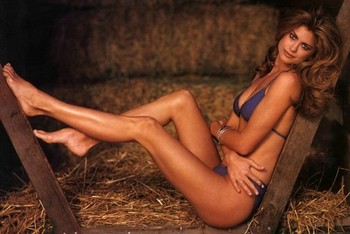 Kathy Ireland was the reason I started to buy swimsuit calendars. She was the first reason I purchased anything with a woman in a bathing suit on the cover. It is only fitting that she is the only reason I rented the movie Necessary Roughness.
In only three years' time, she will be 50 years old. She will then be the reason I love the term "cougar."
18. Sanaa Lathan: Love and Basketball
Sanaa Lathan is smoking hot. She has always been hot in all her movies, but she was extra hot in the movie Love and Basketball.
I stand here before you to ask anyone who has not seen her in any movie, head down to Blockbuster or scan your Netflix for one of them. You will not be dissapointed, I promise.
17. Kate Bosworth: Blue Crush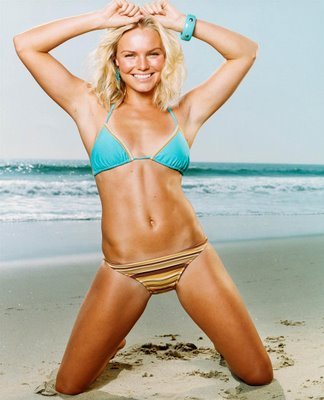 I am not going to lie, the only reason I went to see Blue Crush was Kate Bosworth.
It had zero appeal to me besides knowing I would see her in a bikini, the entire movie. The bonus was Michelle Rodriguez in one, too.
16. Drew Barrymore: Fever Pitch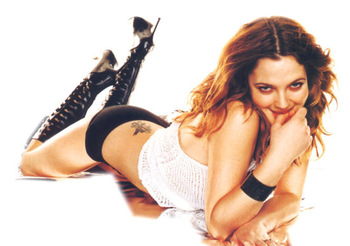 Jimmy Fallon is funny sometimes. So why go see a romantic comedy that has a 50/50 chance at being terrible? Because of the beautiful Drew Barrymore.
Take a peek at her picture above and tell me you would not want a shot at that sexy little vixen. I am shocked that more people are not standing in line to get to her, she is hot!
15. Rosario Dawson: He Got Game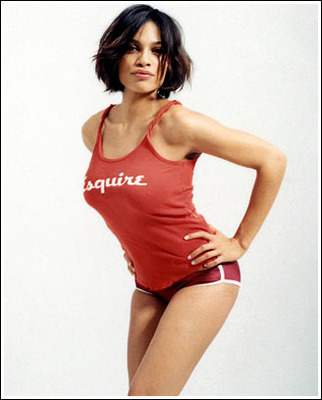 He Got Game is an awesome movie. It has everything a sports movie fan wants in a picture. It has drama, comedy, game action and Denzel Washington.
But another tiny part of the puzzle is Rosario Dawson. She had a bit part in this flick, but made the most of every second of it.
14. Kristy Swanson: The Program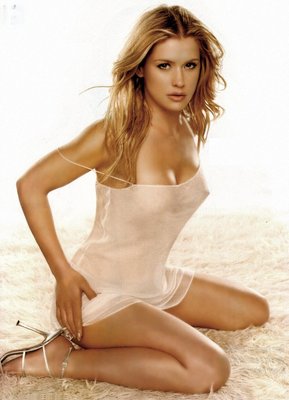 Kristy was not the only reason I have seen this movie. You will find out the other reason when you near the end of the slideshow.
I will give you a hint: think super-sexy Catwoman.
13. Noureen DeWulf: The Comebacks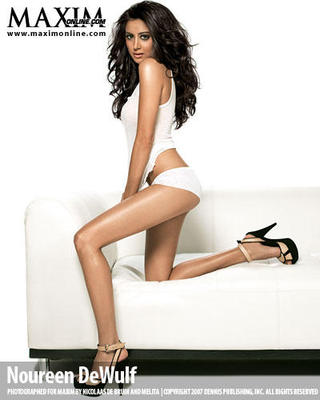 I bet you went to go see The Comebacks because you wanted to see a good movie. I am almost completely sold on the idea that this movie was only made because Noureen DeWulf was in it.
Have you seen her in this movie? Talk about "wow."
12. January Jones: We Are Marshall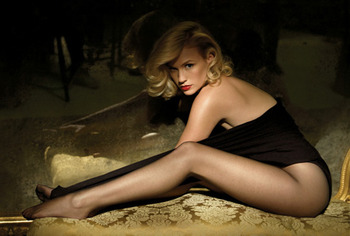 I have never seen a January Jones pose that I was opposed to.
For that matter, I have never seen anything involving January that I was opposed to, either.
11. Amy Smart: Varsity Blues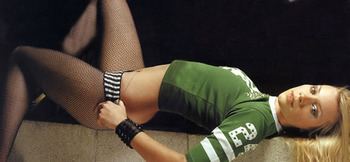 Varsity Blues is a great movie. It is one of my all-time favorite sports films.
That being said, there are two really big reasons to go see it if high school football does not interest you. The first reason is staring directly at you laying on a table wearing a tight top and fishnet stockings.
And the other...
10. Ali Larter: Varsity Blues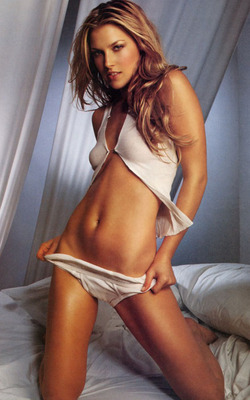 Well, Ali Larter is a clear-cut reason to go see the movie now.
Especially if you are a fan of whip cream.
9. Amber Heard: Friday Night Lights (Movie)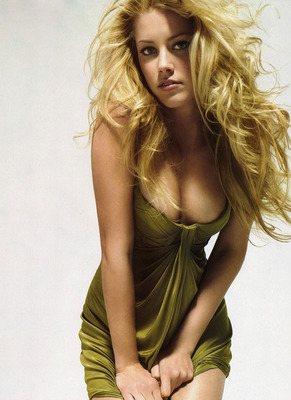 Amber Heard was in the movie Friday Night Lights for a grand total of the blink of an eye, but she was in it long enough to be remembered by any man who watched it.
Her incredible body, beautiful face and natural sex appeal had me asking around for her name following the movie. She is one hot hottie. Yep, I said hot hottie.
8. Gabrielle Union: Bring It On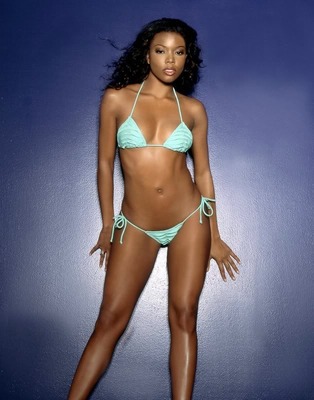 I shall move into the movie theater and call it my home if a movie about cheerleaders, featuring the always sexy Gabrielle Union, is made once again.
There will be no reason for me to ever leave the theater. I will just watch her in a cheerleading outfit, over and over again. It will be heaven.
7. Sandra Bullock: The Blind Side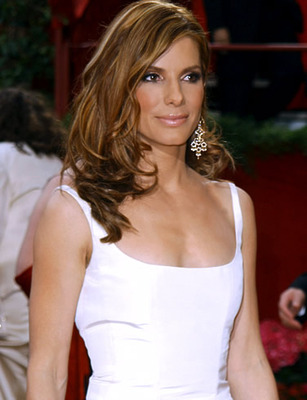 The legs on this woman are simply amazing.
Sandra Bullock was the movie. Without her, it would not have been as interesting to watch. Thank you, Hollywood, for giving us another taste of the beautiful Sandra Bullock.
6. Jessica Alba: Love Guru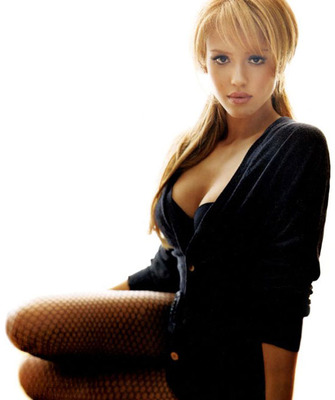 I am pretty sure no one went to see this movie for the acting. If they did, then it is probably the last time they go to a theater.
If you went to go see The Love Guru, you were probably looking for a little bit of Jessica Alba action.
5. Jenny McCarthy: Baseketball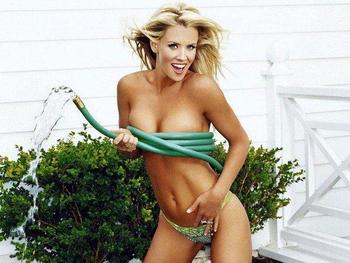 Have you ever watched a movie so bad it was great? Baseketball should be considered a classic among sports films.
Once they casted Jenny McCarthy, I knew I was going to see it. But then they added a cameo by one more lovely lady...
4. Victoria Silvstedt: Baseketball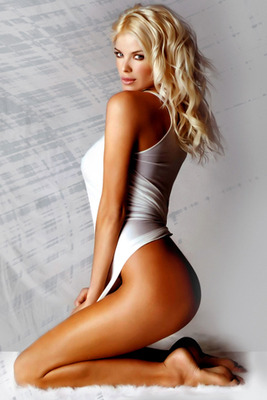 Yes, indeed!
Victoria Silvstedt, Playmate of the Year, is one of the hottest women ever to walk the Earth. She has been around for a while and is still sexier than ever.
The answer is yes, by the way. She is not wearing any underwear.
3. Halle Berry: The Program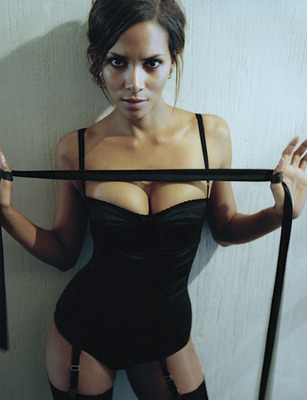 I told you she was on here. I practically spelled it out earlier in the slideshow.
I would go see any movie she was in just because she was in it. Most men will agree with the last statement unless they are blind and have never seen her beauty. Even those men might still agree.
2. Minka Kelly: Friday Night Lights (TV)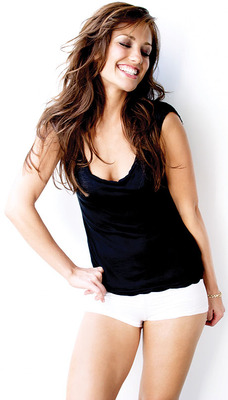 Ok, so this is not a movie, but it was a book first, then the movie came out a few years later.
I look at Minka Kelly and I go blind. So we shall allow her to be on this list, even though it is about movies. Sorry if you hate it, she is hotter than all the other women that could have made this number two spot.
1. Jessica Biel: Summer Catch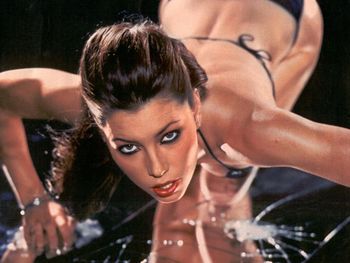 The movie Summer Catch was so bad it made me less interested in baseball. It has Jessica Biel, however, and that makes everything better. She is like two Tylenol and the world is a headache.
If I could have one wish, it would include her, no doubt about it.
Keep Reading