Brock Lesnar vs. Junior Dos Santos: 10 Reasons Brock Should Retire If He Loses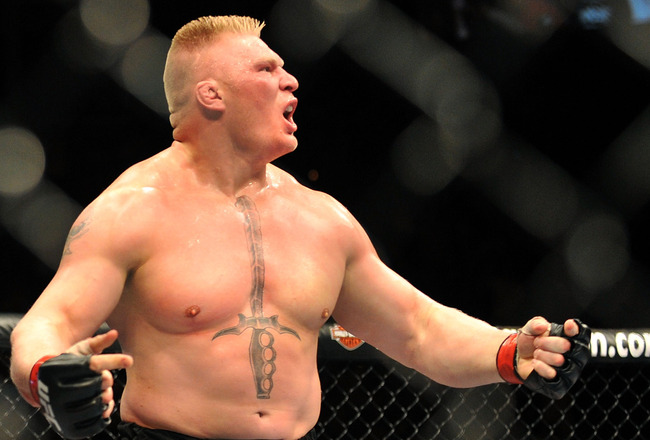 Jon Kopaloff/Getty Images
Let me preface the story with the following: I do not think or wish for Brock Lesnar to retire if he were to lose to Junior Dos Santos. The storylines, exposure and fights he provides are an MMA fans wet dream. To see him go after eight fights would be terrible.
But I can totally see it happening.
Lesnar's quirky personality leaves pretty much any option open. I could see him taking a year off, training like a mad man and coming back better than ever. It's plausible that Lesnar runs away to the woods of Manitoba, never to be heard from again.
So why should Lesnar retire in the case of a loss? Look ahead to find out.
10. Family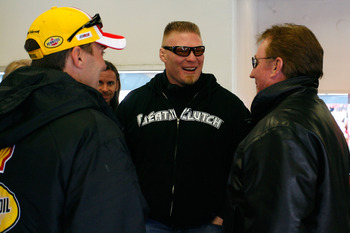 Jason Smith/Getty Images
Brock Lesnar publicly voiced his displeasure with the non-stop traveling of the WWE. He wished to stay at home more often with his wife instead of constantly being on the road, away from the place he loves.
Now that he has a kid, I imagine those sentiments have grown. Lesnar probably hates spending time away from his Minnesota home. The days training, conducting interviews and now coaching TUF probably kill him.
If Lesnar eventually loses to Dos Santos it wouldn't surprise me in the least if he quit MMA to focus on being with his family.
9. He Will Be Figured Out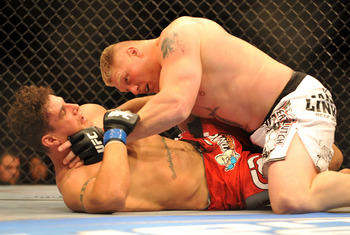 Jon Kopaloff/Getty Images
Coming into the UFC, fighters looked at the 265+ pound behemoth that was Lesnar and thought, "just how in the world are we suppose to beat him?" His freakish wrestling and brutish strength were absolutely terrifying.
Then Frank Mir got a hold of his leg.
Everyone saw the Achilles heel of Lesnar and ran with it. People knew the way to beat Lesnar was through his Jiu Jitsu.
And then he beat Heath Herring, Randy Couture and Frank Mir while never being in trouble on the ground. Suddenly the man was unbeatable again.
But after two consecutive embarrassing showings on his feet, it's clear that Lesnar detests being punched in the face. He is the anti-Chris Leben.
And if Junior Dos Santos beats him, I imagine it will be by way of TKO, further leading to the downfall of Lesnar's mystique.
8. He Will Never Be a Champion Again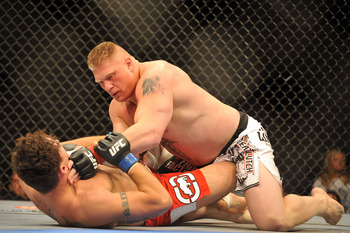 Jon Kopaloff/Getty Images
After years of stagnation and just terrible champions in the UFC heavyweight division, the inclusion of fighters like Cain Velasquez, Junior Dos Santos, Roy Nelson and Shane Carwin have given some credence to the division.
No longer can someone as one-dimensional as Lesnar reign as the champion, and if he has no shot at the title why would he still even bother fighting?
I can only speculate that Lesnar fights because he enjoys it. He also seems like the guy who would only enjoy it if he wins. So if he isn't winning, and he isn't in title contention than why would he keep fighting?
I don't know either.
7. Drawing Power Gone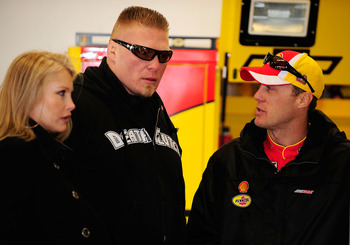 Sam Greenwood/Getty Images
Brock Lesnar has skyrocketed towards the top of the MMA world thanks to his superhuman physique and personal popularity. He is easily the biggest draw in the UFC as he guarantees almost a million pay-per-view buys every time he steps into the Octagon.
That changes if he loses to Junior Dos Santos. That would signal three straight bad performances to the man once deemed "The Baddest Man on the Planet."
Fans can only witness Lesnar get absolutely demolished on his feet so many times before they turn away from him. It happened against Carwin, against Velasquez and if it happens again to Dos Santos people, I can only imagine how much his popularity would drop.
6. He Is Getting Old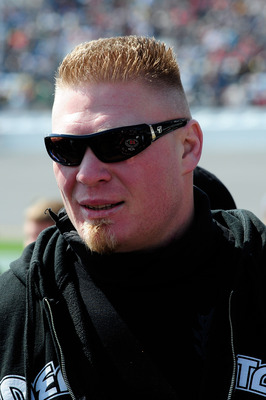 Sam Greenwood/Getty Images
Brock Lesnar turns 34 this July.
Compared to guys like Randy Couture, Dan Henderson and Chuck Liddlel, Lesnar is practically a baby. But Lesnar doesn't seem like the kind of guy to hang onto the sport as he grows older. I can't picture a 37 or 38 year old Lesnar putting himself through the training camps and stress of the fight game.
Sure he hasn't been in MMA for that long, but his body has undoubtedly gone through a tremendous amount of wear and tear from his wrestling, WWE and football days.
A loss should help Lesnar realize that he may have started the sport too late.
5. He Will Become a Laughing Stock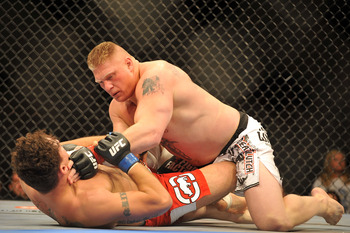 Jon Kopaloff/Getty Images
People are already making fun of Lesnar for his epic break dancing performance against Cain Velasquez at UFC 121. If he gets another dose of the jitter bug against Dos Santos, I expect the jokes to go through the roof.
And that's something Lesnar just cannot handle. Can you imagine Lesnar sticking in a sport where everyone is more familiar with his dancing abilities as opposed to his wrestling? Yeah, neither can I.
Three straight fights. Three straight times he turtles up. I just don't think he can deal with that.
4. He Is Famous Enough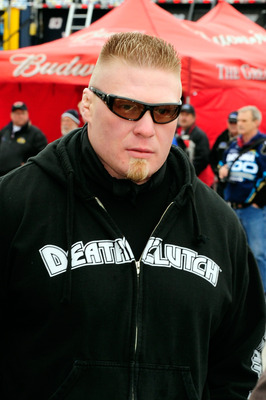 Sam Greenwood/Getty Images
Brock Lesnar is famous enough already. He was a superstar in the WWE. His training camp with the Minnesota Vikings was attended by countless media members.
He doesn't need the UFC.
In fact he could retire today and still makes millions in endorsements and other opportunities, just because of the fan base he attracts. There is just no way that Lesnar would stick around in the UFC if he is constantly getting his face bashed in. It just wouldn't make sense.
3. Money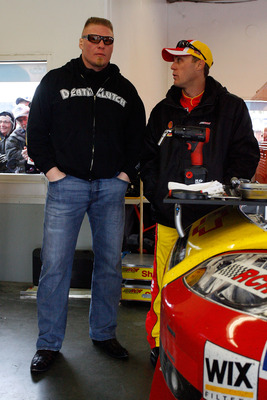 Jason Smith/Getty Images
Brock Lesnar is already a millionaire. He made millions during his WWE tenure and he has made millions more with the UFC.
His disclosed pay for both UFC 116 and UFC 121 was $400,000. That doesn't take into account his endorsements, pay-per-view percentages or bonuses that he may have received.
Needless to say, the man is doing well for himself.
Unlike a lot of fighters, Lesnar isn't fighting to make ends meet. He could retire today and be set for the rest of his life most likely. I think the embarrassment of another loss coupled with his financial security, pushes him away from the sport.
2. Media Attention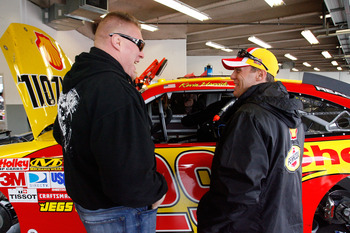 Jason Smith/Getty Images
If you have ever heard Lesnar speak, you are probably aware of his disdain for the media. He hates conducting interviews, he hates being in the spotlight and he just generally hates the entire media.
Outside of his fights he secludes himself in rural Minnesota, away from it all. He doesn't watch television and doesn't go on the internet.
So imagine him dealing with the media blitzkrieg that would come if he gets rocked standing again? Could he deal with the thousands of cameras and microphones in his face asking what went wrong?
I don't think he could. I think he would retreat back to Minnesota and quit MMA all together.
1. His Chin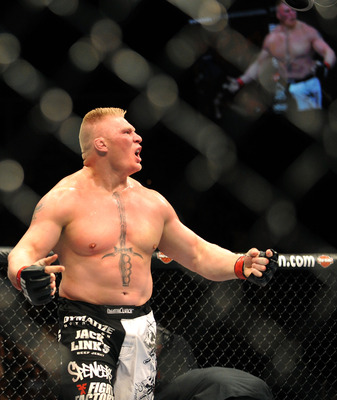 Jon Kopaloff/Getty Images
Brock Lesnar doesn't have a bad chin. He got hit with some monster shots from both Shane Carwin and Cain Velasquez and never went out.
But it is pretty clear that Lesnar just hates being hit. He coils away in complete terror. His performance against Velasquez has been described as if he was "running away from a swarm of bees." Not exactly stellar composure.
If Junior Dos Santos makes Lesnar break dance yet again, I really see no other option for him except retirement. He has been in the mixed martial arts business since 2007 and his stand-up defense looks absolutely atrocious.
If he can't at least hold his own when he gets hit, I don't really think he belongs in MMA.
Keep Reading