Winter X Games 15 2011: Rocky Recap and Popular Predictions From Awesome Aspen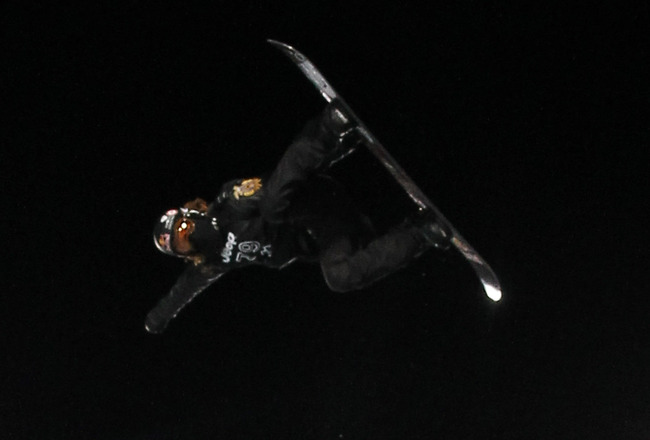 Doug Pensinger/Getty Images
Winter X Games 15 finally kicked off Thursday on ESPN from Aspen, Colorado.
As always, the only thing we can expect from ESPN's Winter X Games is four-day television coverage of the very best action-packed winter action sports this world has to offer.
The event, as always, is highlighted by the Flying Tomato, Shaun White, who was just recently announced as the second most powerful athlete.
White is seeking yet another Men's Snowboard SuperPipe Gold Medal. White is one of the most dominant athletes of all time and already has 10 gold medals at Winter X, winning a medal every single year since 2002.
Which players took a nosedive on Day 1 of Winter X 15?
Who is on the rise for the rest of the competition?
How will Shaun White fare the rest of the way?
We have the ridiculous recap, tantalizing TV schedule, popular (?) predictions, intriguing injury updates and every exciting thing you need to know before you tune in for the rest of the awesome, action-filled Winter X Games on ESPN.
Related Article: Winter X Games 15: The 15 Most Amazing Performances from Past Winter X Games
Daniel Bodin: Bodin Wins Gold, Dominates USA In Snowmobile Freestyle
What happened, USA?
You let Swedish rider Daniel Bodin come in and take you all out.
Last year, this man was sitting at the bottom of the totem pole. Now, he's on top of the world? What happened, USA? There's three of you guys ready to take home Gold. Maybe it's time we bring in the reserves?
Travis Pastrana wouldn't have let that happen. Right last year's winner, Justin Hoyer? Pastrana would never let that happen.
We've seen Pastrana flip a snowmobile before on MTV's Nitro Circus. How can we get him into Winter X?
Really, the competition needs it.
I don't know about everyone else, but the freestyle snowmobile, while extremely impressive, just is not as much fun as the other Winter X events or other vehicle-based action sport events.
Let me reiterate: It's extremely impressive to flip a machine of that weight.
Yet the snowmobiles lack the exciting speed. The athletes lack the same flare of the other X Game competitors.
They need to do something to liven up the event. Get some bigger action sports names to try it out or find a way to increase the speed of the machines.
What happened to Moto X at Winter X? Now that was something I could get behind…
Related Article: Winter X Games 15: Shaun White, 10 Things You Need to Know About the Snowboarder
Related Article: Winter X Games 15: The 15 Most Amazing Performances from Past Winter X Games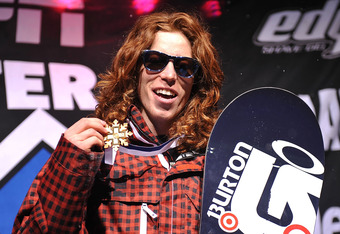 Shaun White: Flying Tomato Still Full Of Exotic Juices At Winter X Games 2011
The second-most powerful athlete, "Flying Tomato" Shaun White is still soaring out of this galaxy.
Really, he's out of this world.
You can't touch him.
He only comes back to Earth to grace us with his remarkable presence and dominance in anything snowboard related.
White is seeking his second four-peat at the action-packed event. He first four-peated in the Men's Slopestyle Snowboarding event from 2003 to 2006.
At Winter X 15, White is looking to four-peat in the Men's Snowboard SuperPipe.
Of course, he will.
White, an icon at this point in his career, dominated Day 1 of Winter X 15, as expected.
White's dominance at this point is purely comical, diabolical, and maniacal.
White may as well have been the only snowboarded in the pipe Thursday night.
Actually, that's not a bad idea.
Can we get that in writing, ESPN?
From now on, only Shaun White gets to enter the pipe for the men. Let him just go do a run every 15 minutes or so. That'll be a lot more exciting than anything else.
White is just about flawless. He scored 90.33 and 92.00 in his two runs. He was the only snowboarded to score in the 90's.
Ha!
Why are these other peons even on the snow with King, Lord, Emperor and God Shaun White?
The SuperPipe Men's Final is justifiably the final event of Winter X Sunday night, January 30, starting at 7pm on ESPN.
White will grant us permission to witness the completion of his first four-peat of the SuperPipe event.
Related Article: Winter X Games 15: Shaun White, 10 Things You Need to Know About the Snowboarder
Related Article: Winter X Games 15: The 15 Most Amazing Performances from Past Winter X Games