MMA: The The Top Submission Specialists In Every Weight Class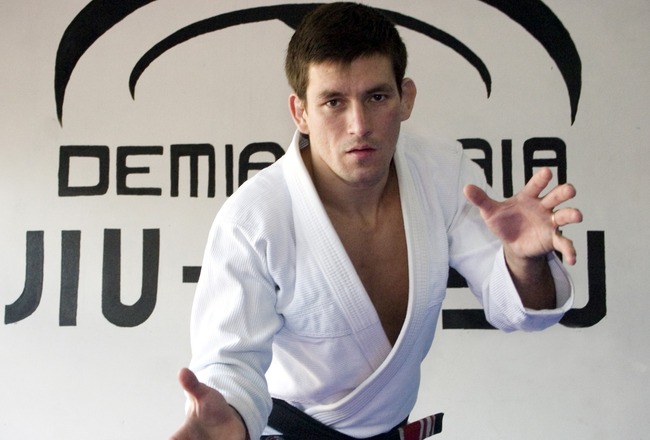 Striking battles and knockouts always please the fans, but the true fans of mixed martial arts can appreciate an outstanding ground battle and a ridiculous submission.
A fighter can be on the brink of defeat, slap on a submission, and force his opponent to make a decision.
Go to sleep, or admit defeat.
Here is someone in every weight class who is most likely to force that choice.
(I'm aware that an arm bar wouldn't put somebody to sleep, but it sounded cooler than saying go to sleep or lose a limb)
Bantamweight- Urijah Faber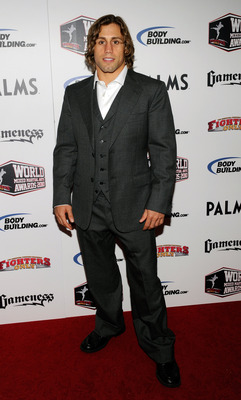 Ethan Miller/Getty Images
Urijah Faber is the former WEC Featherweight Champion and a current UFC bantamweight. Faber holds a professional MMA record of 24-4, with 13 of his wins coming via submission.
He is currently a purple belt in Brazillian jiu-jitsu under Fabio "Pateta" Prado, who is a 3rd degree black belt under Moises Muradi.
In his last fight, he put Takeya Mizugaki to sleep with a rear-naked choke in the first round.
He will be fighting Eddie Wineland at UFC 128 in March.
Honorable Mention- Joseph Benavidez (13-2, 8 submissions) and Masakazu Imanari (21-7-2, 12 submissions)
Featherweight- Nazareno Malegarie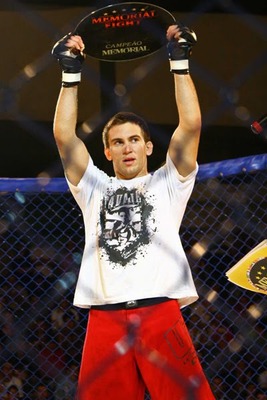 I think that's him, but I really have no idea.
Most of you have probably never heard of this man. Honestly, neither had I until I was looking up featherweights, but Nazareno Malegarie is good. Really good.
He is 19-0 with 12 of his wins coming via submission.
He has recently been signed to Bellator, so look for him to do something big with that.
God knows why it took someone so long to get him.
Honorable Mention- Mike Brown (24-8, 13 submissions)
Lightweight- Shinya Aoki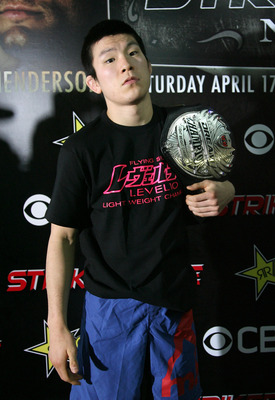 Valerie Macon/Getty Images
Shinya Aoki is known as the "Grand Master of Flying Submissions" with good reason.
He is 26-5 (1 NC) and 16 of his wins are submissions. He is also the first person to successfully pull off a gogoplata in professional mixed martial arts competition.
In addition to being the first to pull of a normal gogoplata, he pulled off a gogoplata from mount, which I have seen called an Aoki-plata, locoplata, and several other things.
I also think everyone has seen him breaking Mizuto Hirota's shoulder with a hammerlock, and then flipping him off.
Aoki is currently contemplating retirement on the heels of an embarrassing knockout loss on New Years Eve.
Honorable Mention- Dustin Hazelett (12-7, 9 submissions) and Paul Sass (11-0, 10 submissions) and Cody McKenzie (12-1, 11 submissions)
Welterweight- Jake Shields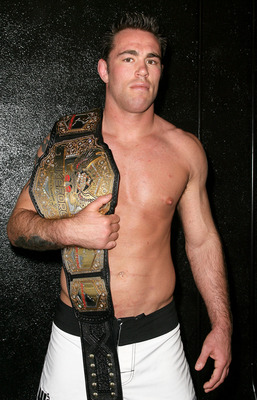 Valerie Macon/Getty Images
Jake Shields is the current number 1 contender to GSP's Welterweight Championship. Shields is 26-4-1 and is on an impressive 25 fight win streak.
Shields has 11 of his wins via submission, and and is a black belt in Brazillian jiu-jitsu under Cesar Gracie.
He will fight GSP at UFC 129 in April.
Honorable Mention- Ben Askren (7-0, 3 submissions)
Middleweight- Demian Maia and Jacare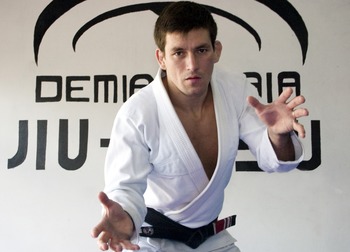 Demian Maia is 14-2 in the UFC with 8 submissions, and may be the best BJJ practitioner in the world today.
Maia has won Submission of the Night 4 times in the UFC, and fought for the middleweight title last year.
Maia has won several BJJ competitions throughout the world, and is a 2 time world champion, 3 time world cup champion, Pan American Champion, and ADCC Submission Wrestling World Champion.
Jacare is 13-2 (1 NC) with 10 submissions and has beaten Maia in jiu-jitsu competition.
Jacare is the current Strikeforce Middleweight Champion, and has not lost in 2 years.
Jacare's jiu-jitsu credentials match up very well against Maia, and Jacare has also beaten the next person on this list...
Honorable Mention- Jeremy Horn (87-20-5, 58 submissions)
Light Heavyweight- Roger Gracie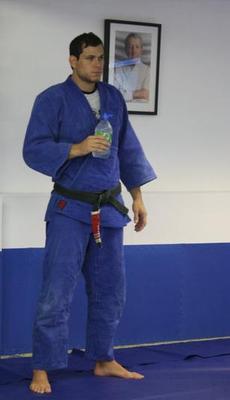 Roger Gracie is 3-0 in his MMA career, and is fighting Trevor Prangley in 4 days. All 3 of Roger's wins have come via submission, and no fight has made it to the third round.
Roger's jiu-jitsu record is even more impressive than his MMA record, as he has only lost 7 times, and if you look at his wikipedia page, you'll see that that's a lot of wins against 7 losses.
Look for Roger to destroy Prangley, and take a step up in competition.
Honorable Mention- Renato Sobral (36-9, 18 submissions)
Heavyweight- Fedor Emelianenko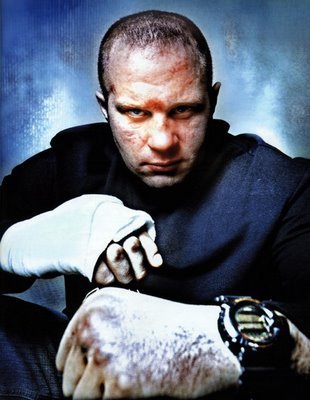 Fedor Emelianenko is the current, well, WAMMA Heavyweight Champion (because that totally means something). Fedor has a professional MMA record of 32-2 with 1 NC. Exactly half (16) of Fedor's wins have come via submission (1 via strikes), and most of them he has pulled out of nowhere.
Everybody knows about how Fedor lost to Werdum and all that so I won't go into it.
Fedor will be fighting Antonio "Bigfoot" Silva on February 12, in the quarterfinals of the Strikeforce Heavyweight Tournament.
I'm looking forward to Fedor coming out and proving that he's still one of the best in the world.
Honorable Mention- Frank Mir (14-5, 8 submissions) and Antonio Rodrigo Nogueira (32-6, 20 submissions)
Thanks For Reading!
Because every slideshow about MMA needs a little Brittney.
Keep Reading