Ranking the Hottest Athletes Under 25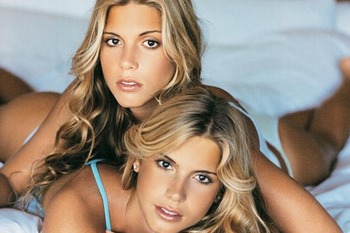 "The time-traveling is just too dangerous. Better that I devote myself to study the other great mystery of the universe: women!" — Doc Brown from Back to the Future Part II
Everything about that sentence makes sense. Time travel is dangerous, albeit impossible, and women are just plain difficult to understand. So why is this important, you ask?
Well, I have constructed a list of the hottest female athletes under 25 years of age. We might not know what the future looks like for these beauties but I guarantee you that, regardless of what they might look like in the future, they are hot today.
Back to the Future quotes aside, I hope you enjoy the list.
Therese Johaug: Skiing
Who? What? Why? Where? Norway?
I do not know where she came from, I am just glad she came. (That's what she said.)
Rachel Talenfeld: Softball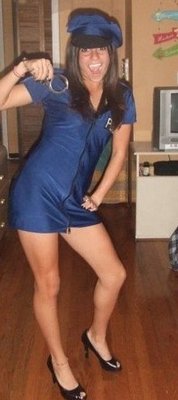 This beauty plays softball at Nova Southeastern. If you are like me, than you have the same question, where the hell is Nova Southeastern?
Well, it is a softball team in Ft. Lauderdale, Florida. In my many articles, I have found one thing true, any female athlete from Florida deserves a second look. The level of talent down there surpasses many other states combined.
Rachel Talenfeld is kind of proving my point right now.
Mallory Husz: Volleyball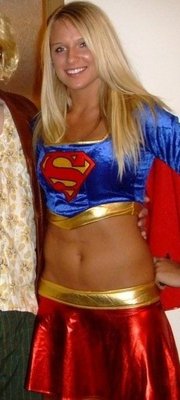 Now that we are getting going with the beauties, how about a hottie volleyball player? I have never found a moment in my life where someone has said no to the previous question.
Mallory Husz, the Supergirl of volleyball hotties, is tall, beautiful and dead sexy. How many other woman can pull off a Supergirl costume like hers?
Not many!
Nastia Liukin: Gymnastics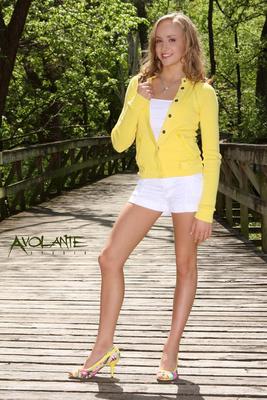 If legs were ranked, as I have done before, then you would find Nastia Liukin near the top of the charts.
If you are ranking hot athletes, she drops a few spots back but only because the competition is so fierce, I had no other place to put her.
Those legs surely are a thing of beauty.
Morgan Johns: Volleyball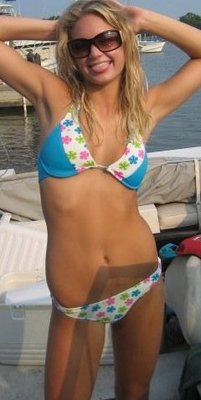 A hot college volleyball star at the University of Auburn, Morgan Johns makes other hot women look bad.
Instead of surrounding herself with ugly friends to improve her looks, she surrounds herself with beautiful women to keep the men away from her.
Whitney Baker: Softball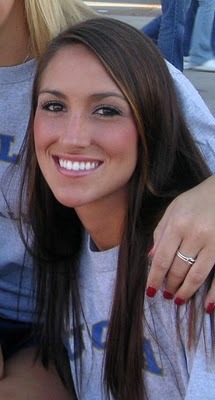 How many softball pitchers have you noticed are smoking hot? Is that a requirement for schools who have a softball team? Do they have to recruit based on looks and skills?
If that is not the case, someone should tell UCLA, because all they do is find the hottest women in the country to play for them.
Whitney Baker is one of those beauties.
Dominika Cibulkova: Tennis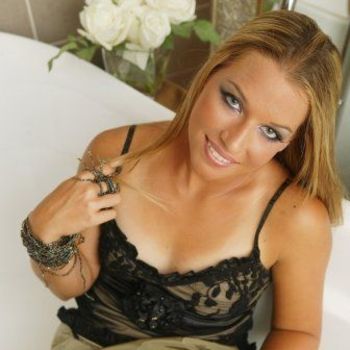 Aside from having a sexy body, Dominika Cibulkova has the sexiest name on this list.
Too bad no one knows how to say her damn name. It is like trying to give out orders to the German army when I say her last name. I probably do not want to be repeating that out loud.
Erica Hosseini: Surfing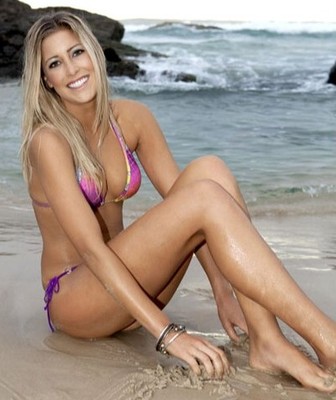 I just need to find another reason to head to the beach now that I found out that female surfers are so freaking hot.
There are more hot female surfers than in any other sport I have researched aside from tennis. I am heading to the surf shop today to buy my board and find some waves. Bring on the ladies!
Olga Poutchkova: Tennis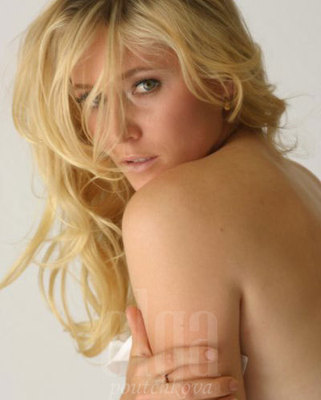 Olga Poutchkova is hot and Russian.
Need I say more?
Ana Ivanovic: Tennis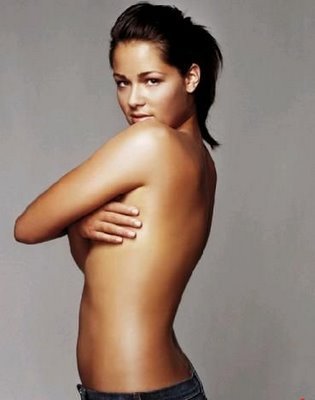 Is Ana Ivanovic topless in this photo? Yes indeed.
Now that the obvious stuff is out the way, we can begin discussing her beauty and here it goes:
Ana Ivanovic is hot, the end.
Meghan Gardler: Basketball
It is never easy winning consecutive games in any sport. The University of Connecticut women's basketball team recently ended their streak of 90 consecutive wins and for some reason, there are lots of people giving them no credit.
Meghan Gardler was a part of the team's first 60 regular season wins, including two national championships. So why so much disrespect for what these women have done?
It is plain and simple, people do not like it when unbeatable records get broken. I am not one of those people and I enjoy watching the UConn women dominate college basketball. Especially with hotties like Meghan running around the court.
Alex Morgan: Soccer

Does anyone actually drink Fanta? I always want the women dancing around in the commercials but never the drink.
I have tried it once but I prefer to drink vinegar and urine next time. That crap is nasty. Alex Morgan holding a Fanta, however, makes me want to try it one more time, dammit!
Macie Morrow: Softball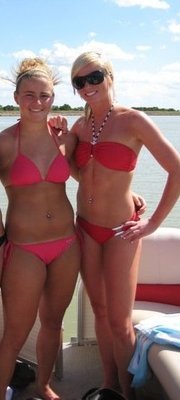 What is the fastest way to a girl's heart?
I am not offering advice here, I am looking for it. I would love to hear how so I can use it when I meet Macie Morrow one day. It could be very useful to me, thanks.
Taryne Mowatt: Softball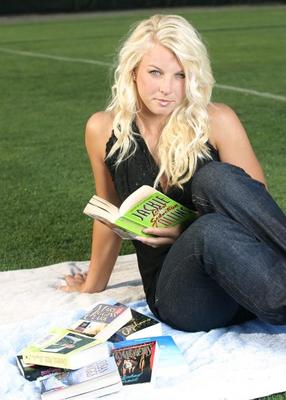 Again, have you ever seen so many hotties in one slideshow? I have made plenty of them and even I admit that this list is packed with hottness.
Taryne Mowatt—her name is sexy, too—has an amazing body and an even better smile. She played for the University of Arizona, a school full of hotties already.
Vanessa Chin: Pole Vaulter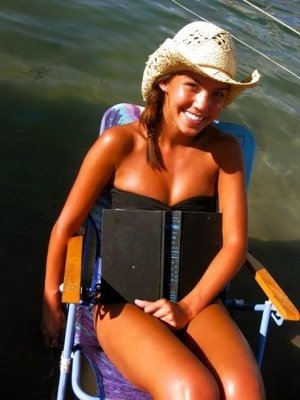 Before the world knew about Allison Stokke, we honestly did not follow hot female college athletes as we do today.
Enter Vanessa Chin, the new Allison Stokke of 2011. She is a pole vaulter—save the jokes, people—and competes for a college in California. I can not wait until we discover the next beautiful pole vaulter for 2012.
Morgan Beck: Volleyball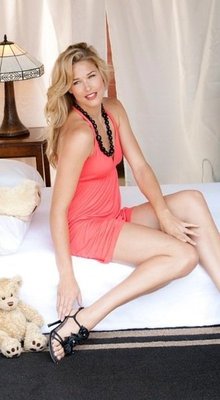 Another volleyball player? Is that all I got?
It is not all I have but women's volleyball is a gold mine for hotties. Those uniforms get shorter and tighter every year. Morgan Beck is one of many beautiful volleyball players but the reason she stands out is obvious, she is the sexiest of them all.
Anastasia Ashley: Surfing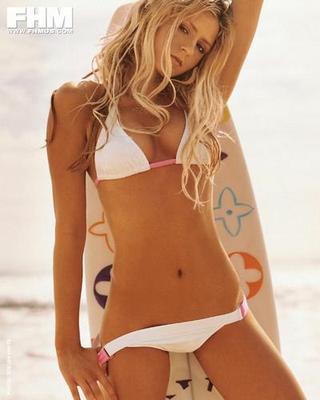 There she is, Anastasia Ashley, the hottest female surfer of all time. She hits the waves daily and is better than people think.
Now all we need to do is figure out a way to get her to pose for Playboy. Then we would be in business.
Maria Kirilenko: Tennis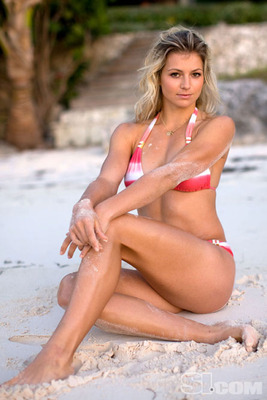 When I first watched Anna Kournikova play tennis, I knew things were about to change.
Then we were introduced to Maria Sharapova and I was certain we had topped out on how hot a tennis player could get.
But then we met Maria Kirilenko and now, everything is tossed out the window. Female tennis players continue to evolve and as they do, they get hotter and hotter.
Stephanie Rice: Swimming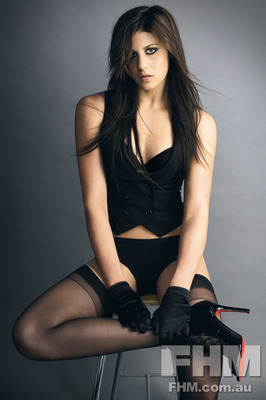 There are not too many women in Australian swimming that have made such an impact on hot female athlete lists like Stephanie Rice has in the past two years.
She posed for FHM in Australia once and has become a huge success in the hot athletes world. She is also a damn good swimmer too. That never hurts her cause.
Bia and Branca Feres: Synchronized Swimming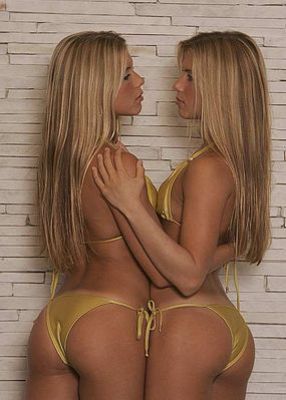 I have said this once but I shall repeat myself for the newbies making their first trip to Bleacher Report, "Twins are hot!"
I am pretty sure most people already knew this but I had to repeat myself in case you just got your eyesight and was unaware of the lovely Feres twins.
Allison Stokke: Pole Vaulting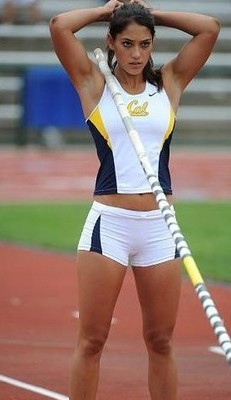 Because I would have some other hottie in this slot, yeah right!
Allison Stokke earned her place in my heart when she became internet famous over a year ago. She will always make the hottest athletes list, mainly because she is so freaking hot.
Maria Sharapova: Tennis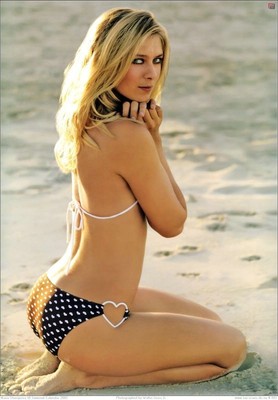 Have you ever watched Maria play a game of tennis? It is like watching a beautiful woman run around in short skirts hitting balls.
What a minute, that is exactly what it is, sweet!
Caroline Wozniacki: Tennis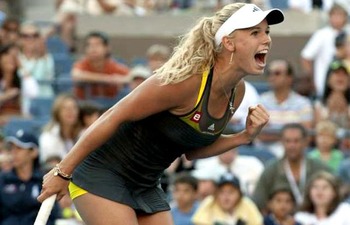 It is hard to not turn a corner in the tennis world and not see the name Caroline Wozniacki. She is the current top-ranked female tennis player in the world.
Keep your eyes on her for two reasons. She is hot and she will be winning plenty of matches in the next five years. She might just be the new Maria Sharapova.
Vojislava Lukic: Tennis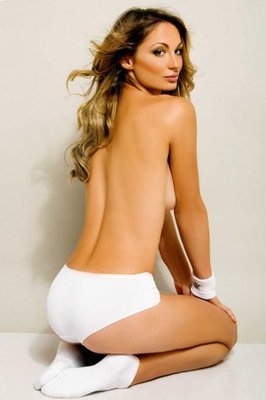 Do not attempt to find her playing tennis anymore—she has quit the sport.
However, she left us with a few smoking pictures in a FHM spread she did in Serbia a year or so ago. Thanks, FHM.
Keep Reading