Kendra Wilkinson: 50 Hottest Photos of the NFL WAG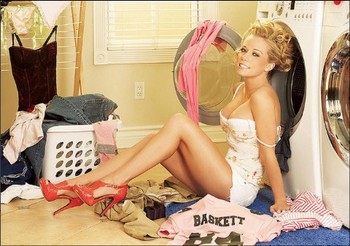 You really never can get enough of Kendra Wilkinson. And in fact, the Playboy model and wife of NFL wide receiver Hank Baskett features prominently in just about every WAG slideshow Bleacher Report has ever produced.
And that gave us an idea: Why not just give Kendra her very own slideshow?
Actually, I don't know why we didn't do that a long time ago.
But no matter, we've done it now. And it was worth it.
So without further adieu, I present to you the 50 hottest pictures of Kendra Wilkinson.
50. Pretty In Pink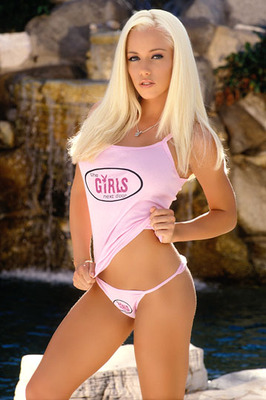 Let's start this slideshow off with a bang, shall we?
Yes, let's. And for that, we have some lovely pictures of Kendra wearing some a super-sexy, super-skimpy pink Playboy outfit.
And there's more...
49. Ever Prettier In Pink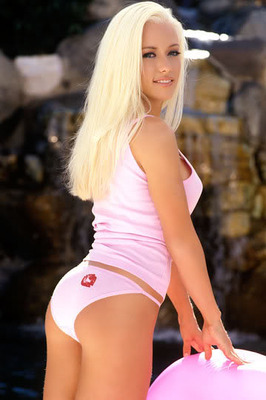 Ah yes, this is quite good. You can already see what Hank Baskett saw in her.
Or is it on her...
Either way.
48. Prettiest In Pink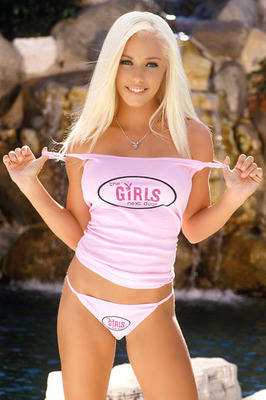 Yes, she looks good in pink. But in this one, she is successfully teasing the fact that she looks good out of pink as well.
Win.
47. Miss June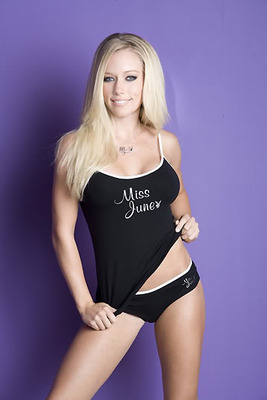 Nothing says "I was Miss June" like a shirt that says "Miss June" on it.
Wear it proudly, my lovely.
46. Kendra's Snug Life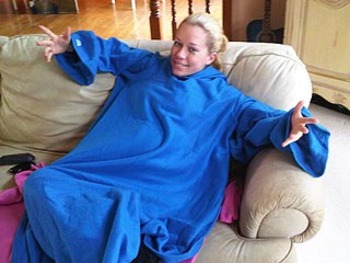 What?
Don't look at me like that. I mean, come on, are you trying to tell me that Snuggies aren't hot?!
If so, shame on you.
45. Body Paint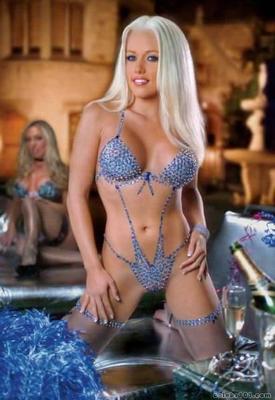 Okay, I apologize about the Snuggie silliness.
As an apology, I offer you this picture of Kendra wearing nothing but body paint.
Forgiven?
44. Portait No. 1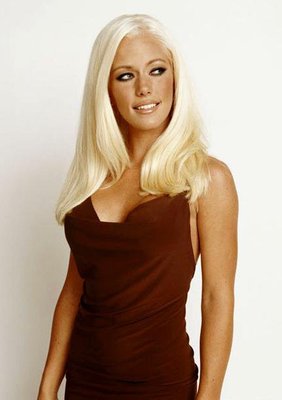 Okay, time to switch gears here so we can check out some portraits.
I rather like this one. She has a kind of "hard to get" look going on, and I find that to be very attractive.
Maybe that's because I'm so used to it.
43. Portrait No. 2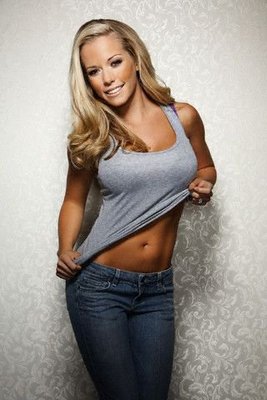 Okay, obviously a little more easy to get in this picture.
42. Portrait No. 3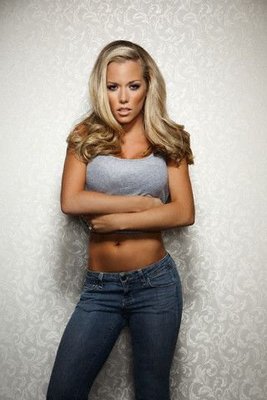 And I daresay she's been got altogether in this picture.
41. Femme Fatale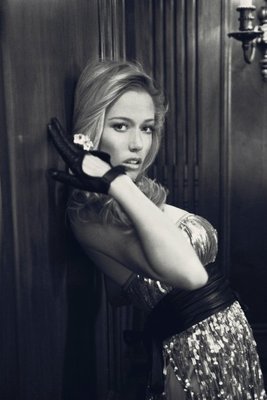 Okay let's switch gears again, and go a little bit more dramatic right here.
This picture may be black and white, and not very revealing, but she does have a kind of James Bond femme fatale thing going on. And that's worth a few points.
40. Pole Work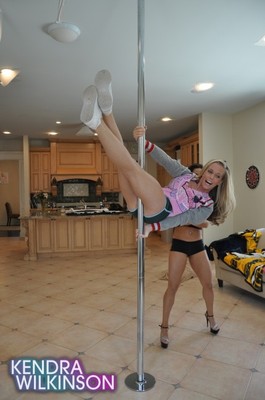 Well, the jury may be out on Kendra's acting talents, but it would appear that she can more than hold her own in other activities.
Like, you know, doing things on a pole.
As far as hot-chick-on-a-pole pictures go, this one is okay. Not great, but okay.
I don't know, I just feel like it could be better...
39. Better Pole Work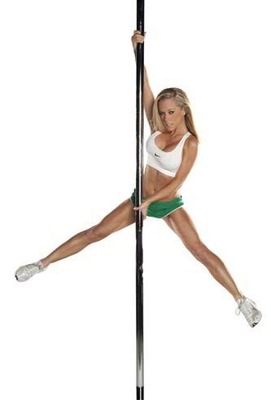 38. Portrait No. 4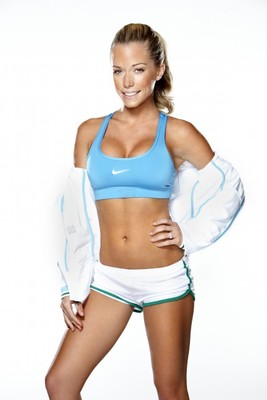 Okay, let's get back on track with the portraits.
I've always been a fan of athletic girls, so I rather dig this one myself.
37. Portait No. 5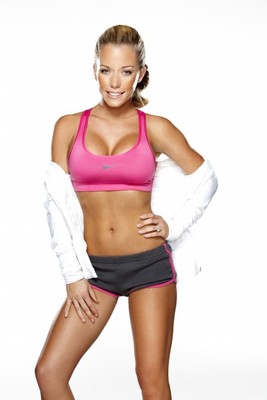 36. Portrait No. 6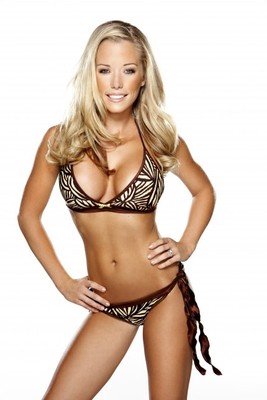 And then we have this ensemble, which ditches the athletic look for something a little more traditionally sexy.
Well, you don't hear me complaining.
35. Kendra and Friends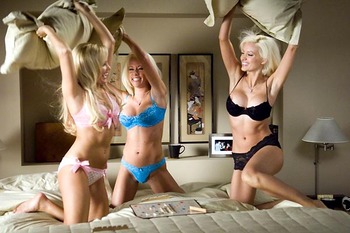 I would like to interrupt this slideshow to bring you a picture of Kendra with two other hotties.
You're welcome.
34. At Home No. 1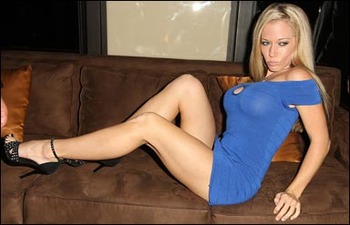 We shall now switch gears once again, this time to check out some pictures of Kendra in a more natural habitat.
This picture might very well reveal what was under the Snuggie, which I'm sure you were curious about.
33. At Home No. 2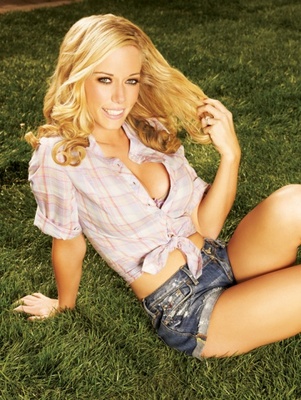 And this picture shows us that her yard is apparently very comfortable.
32. At Home No. 3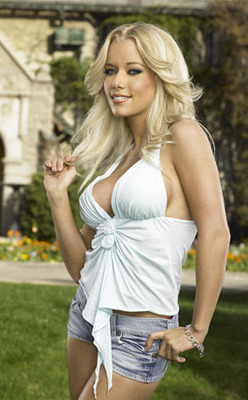 And this one shows her looking good in front of what looks like the Playboy Mansion.
Of course, they don't let you stand in front of the Playboy Mansion unless you are good-looking.
31. At Home No. 4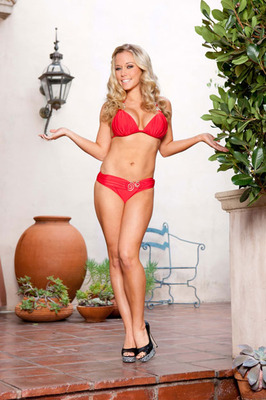 I wonder if she welcomes all of her and Hank's guests like this.
If so, I await my invitation with much enthusiasm.
30. At Home No. 5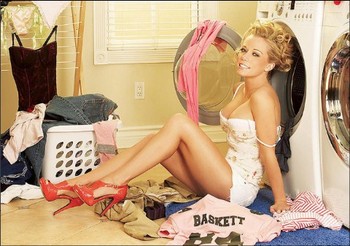 And here is an inside look at the Baskett family's laundry room, which is quite possibly the most legendary laundry rooms in the world.
This picture represents the reason why.
29. Red Carpet Time!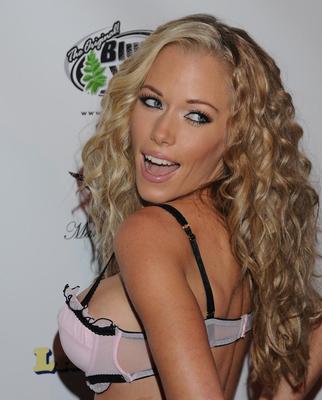 Now it's time for some red carpet photos.
The red carpet usually serves as a pretty good excuse for women like Kendra to look good, and she's definitely doing it right in this picture.
28. More Red Carpet!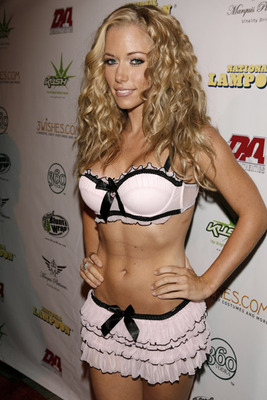 27. Robot Kendra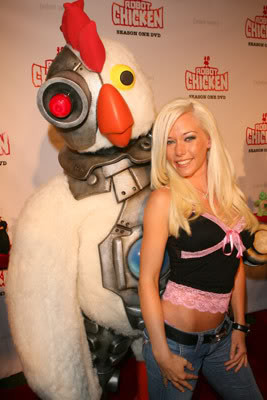 How hot is Kendra Wilkinson?
Shoot, even a bionic chicken is checking her out.
26. Chainsaw Awards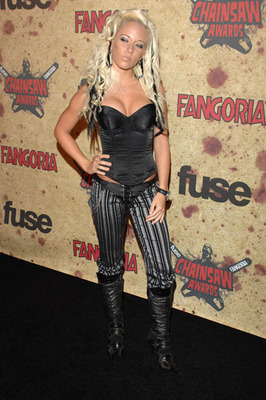 I don't know what the hell the Chainsaw Awards are supposed to be.
Nevertheless, I wish I'd been there.
25. Oh... Hullo...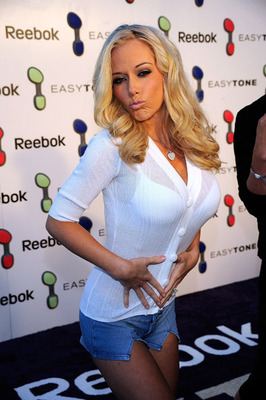 You don't typically see sexy poses like this on the red carpet.
But hey, some women are just more awesome than others.
24. Near Wardrobe Malfunction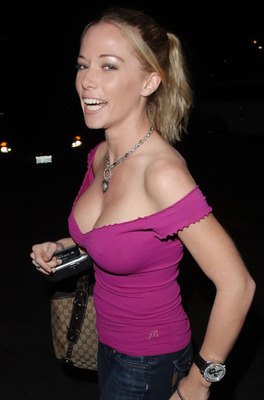 Not a red carpet picture, but it does feature Kendra out and about.
Something else is nearly out and about in this picture too.
Check that, somethings.
23. Using Stairs Is Overrated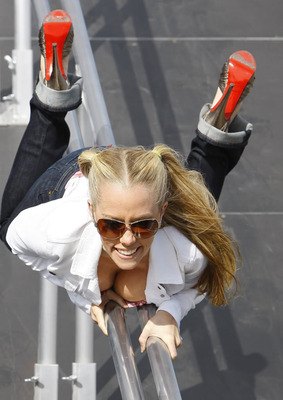 I have no idea what inspired Kendra to attempt this stunt.
Whatever it was, I'm glad it happened.
22. Rockin' The Snowboard
Because Kendra is an athlete WAG, I suppose we may as well check out some sports-themed photos next.
Little heavy on the suntan if you ask me, or maybe just bad lighting.
However, it only serves to knock her down from an 11 to something like a 9.5, which is still pretty darn good.
21. LT Should Be Flattered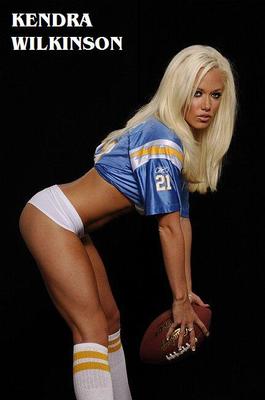 Me: "Yo, LaDainian! Kendra Wilkinson is wearing your jersey!"
LaDainian Tomlinson: "Really? That's awesome!"
Then we high-fived. True story.
20. Foxy Boxing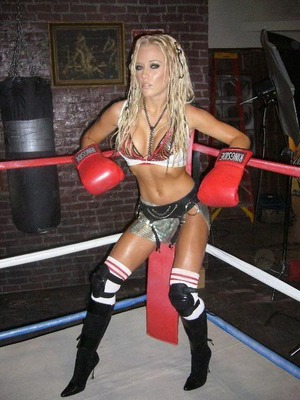 You know what, I think I'd let her beat me up.
After all, then I could go home and brag to my friends about how Kendra Wilkinson got physical with me.
19. Must Buy Motorcycle...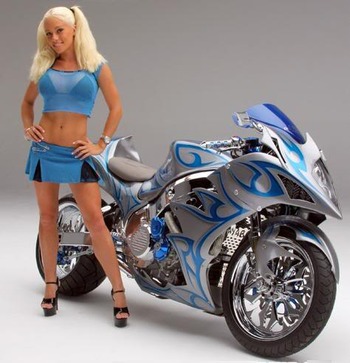 Step 1: Buy motorcycle.
Step 2: ?
Step 3: Steal Kendra Wilkinson from Hank Baskett.
18. Speaking Of Motor Vehicles...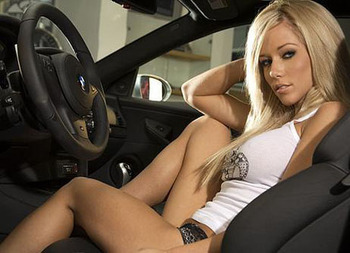 In the immortal words of Paul McCartney, "Baby, you can drive my car!"
Wait a second, Kendra Wilkinson and The Beatles on the same slide?!
I know, it's almost too awesome.
17. Golf No. 1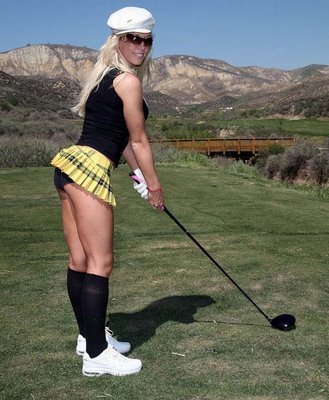 With all respects to Natalie Gulbis, Anna Rawson, and Beatriz Recari, this could be the hottest golf picture I've ever seen.
Or is it...
16. Golf No. 2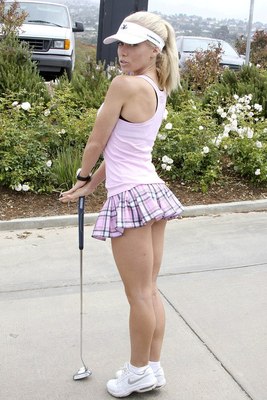 Oh, we're getting hotter...
15. Golf No. 3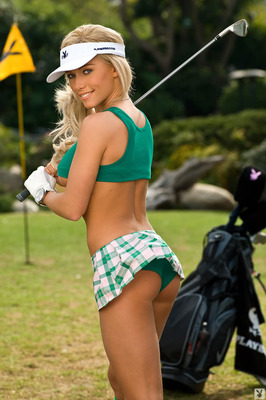 14. Blue Underwear!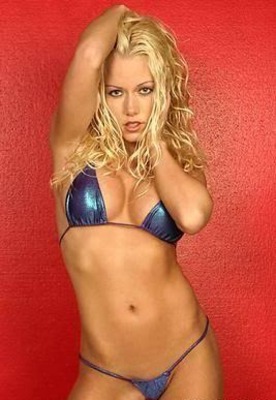 Okay, time to get down to brass tacks.
In other words, let's reveal a little more about Kendra. And we can do that by letting her reveal herself.
13. More Blue Underwear!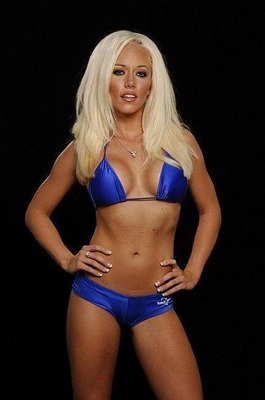 Kendra clearly has a thing for fabulous blue underwear. And that's fine by me, because I have a thing for Kendra wearing fabulous blue underwear.
12. Kwicherbichen
I don't know what or where Kwicherbichen is. All I know is that Kendra is on their bikini team, so I'm a fan.
11. Epic Bikini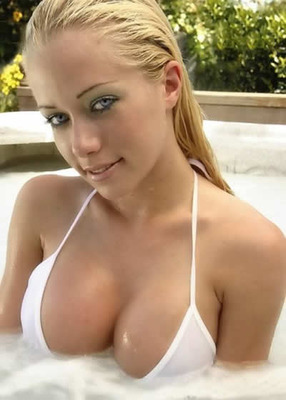 I don't know if this bikini comes from or is affiliated with Kwicherbichen.
Do I care?
Not in the least.
10. Getting Comfortable No. 1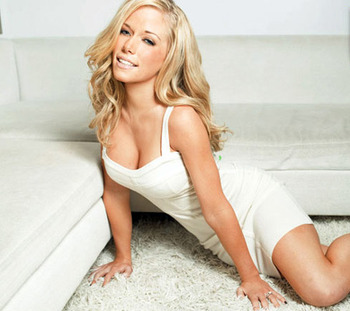 Okay, time to get comfortable.
So far so good.
9. Getting Comfortable No. 2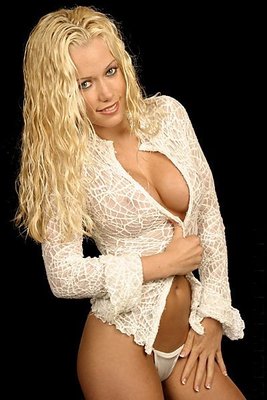 8. Getting Comfortable No. 3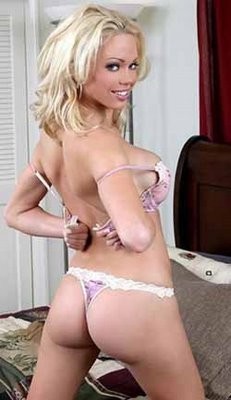 7. Getting Comfortable No. 4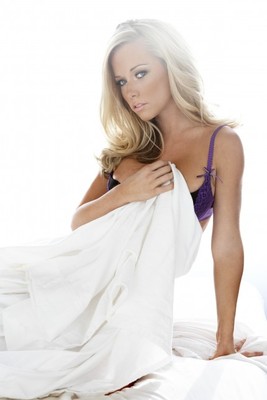 6. Getting Comfortable No. 5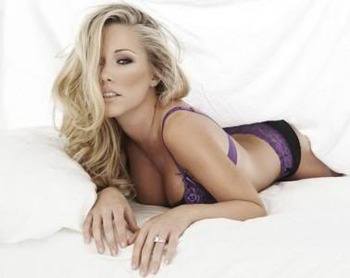 5. Getting Comfortable No. 6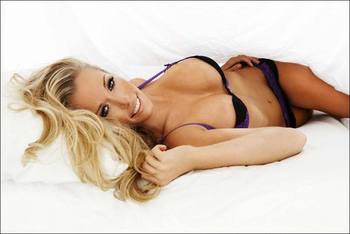 [Passes out from excitement].
4. Ramones FTW!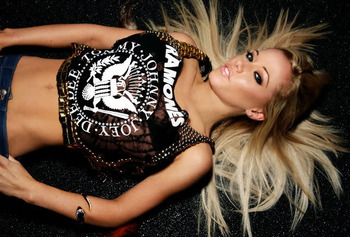 Huh... what happened? I think I passed out.
Oh, I did pass out.
Luckily, that's when Kendra breaks out The Ramones.
3. Guitar Hero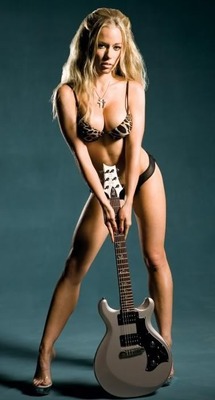 And if you're really lucky, she'll break out the guitar.
Speaking of which, I knew I never should have given up on learning how to play guitar.
After all, that could be my guitar, which means I would be in that room.
2. At The Beach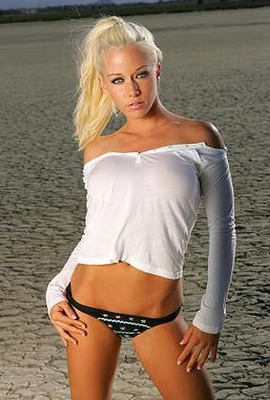 Okay, let's finish this thing in style.
Penultimately, we have Kendra at the beach wearing a shirt that really doesn't leave much to the imagination.
And that's a good thing. But not as good as what comes next.
1. Oh, Nurse...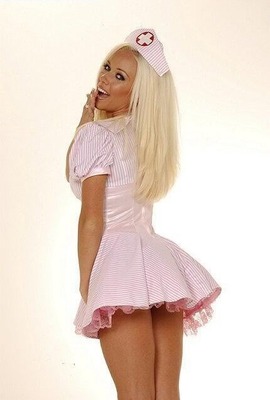 Honestly, is there anything more awesome than a sexy nurse?
Indeed, this is almost too sexy for mere mortals.
Almost.
Regardless, I hope you enjoyed the show. I know I did.
Keep Reading