Top 10 Sexiest Sports Girls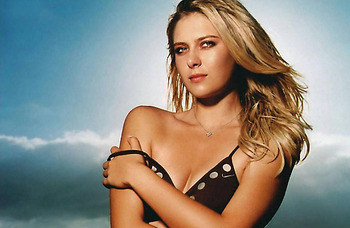 This is the definitive list of some of the world's sexiest women in sport. The world of sport is commonly associated and assumed to be 'mostly-male' or a 'manly' pastime. The grunts of rugby and the blood of boxing are not features you would often mention in the same sentence as 'attractive females.'
But you would be wrong if you assumed such. In fact, this list comprises some of the hottest women in sport—whether currently competing or retired—prepare yourself for some women who would have you hot and flustered before you've even stepped on to the pitch...or into the pool...or on to the court...you get the picture.
From sleek swimmers to tennis temptresses, this is the top 10 sexiest women in sport. Let's begin...
10: Maria Kirilenko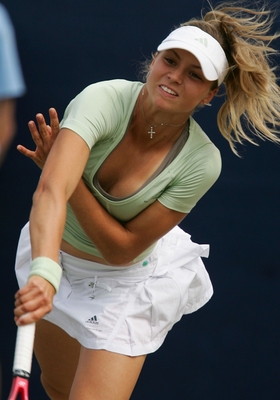 Kirilenko serves up a stunner
Name: Maria Kirilenko
Age: 23
Country: Russia
Sport: Tennis
This pretty young Russian kicks the list off at number 10. She is renowned for being an aggressive baseline player with both power and angle in her shots. Who cares?
9: Malia Jones
Miss. Jones surfs in at 9.
Name: Malia Jones
Age: 33
Country: Hawaii
Sport: Surfing
Malia Jones is actually of Hawaiian, Spanish-Filipino, German and English descent. This cocktail of countries should be made more often.
8: Amanda Beard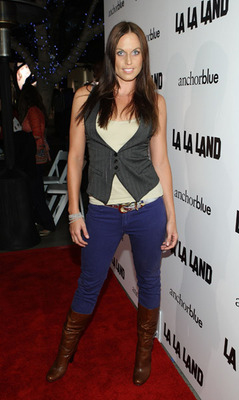 The beardless Miss. Beard
Name: Amanda Beard
Age: 29
Country: America
Sport: Swimming
Amanda's streamlined physique helps her win a lot of contests. It wins her a lot of paparazzi, too.
7: Kristal Marshall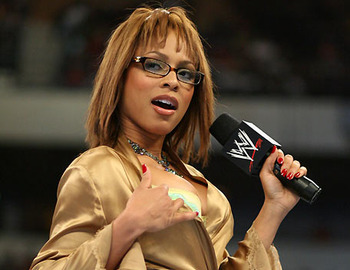 Marshall in the WWE
Name: Kristal Marshall
Age: 27
Country: America
Sport: Wrestling
Before any of you guys want to call Kristal up for a personal wrestling session, you should be made aware of her ex-boyfriend, Bobby Lashley...careful guys.
6: Allison Stokke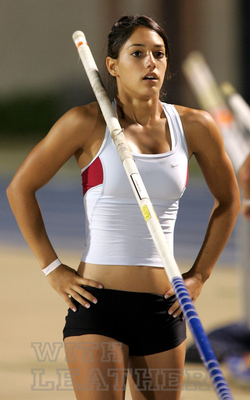 Stokke with the pole (for the pole vault guys...the pole-vault)
Name: Allison Stokke
Age: 20
Country: American
Sport: Olympic Pole-Vaulting
Allison vaulted herself into the public eye after numerous outstanding performances for her University of California (Berkeley).
5: Maria Sharapova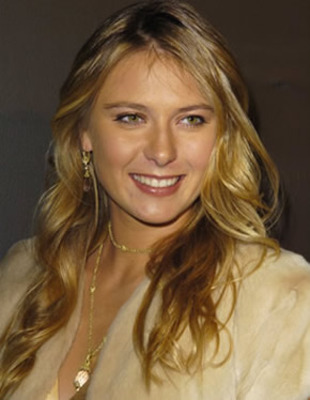 Sharapova (Yes, the grunting one!)
Name: Maria Sharapova
Age: 23
Country: Russia
Sport: Tennis
Sharapova is renowned for her loudness on the court. It can get quite annoying. But we'll let her off.
4: Gina Carano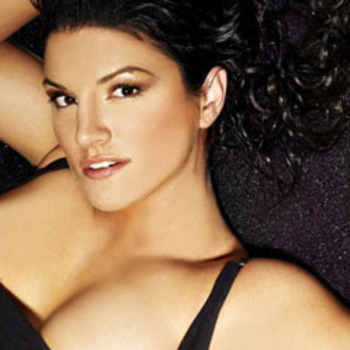 Gina Carano
Name: Gina Carano
Age: 28
Country: Italian-American
Sport: Mixed-Martial arts.
Yep, she's a fighter. Eight fights, seven wins. It's quite apparent that she doesn't get hit in the face as much as...the two Nogueira's for example. Yikes!
3: Maria Verchenova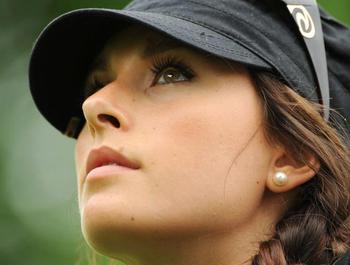 Verchenova is above par
Name: Maria Verchenova
Age: 24
Country: Russia
Sport: Golf
Making the top three, a Russian golfer. Verchenova has several top-10 finishes to her name, golf-wise, but she finishes with a bronze here.
2: Anna Kournikova
Anna Kournikova
Name: Anna Kournikova
Age: 29
Country: Russia/America
Sport: Tennis
Kournikova would admit herself that she wasn't about to beat Navratilova's records, but who cares when you bag Enrique Iglesias as a boyfriend and get a great modeling career from it. Anna has to settle for silver here though, as the No. 1 hottest sports female award goes to...
1: Victoria Vanucci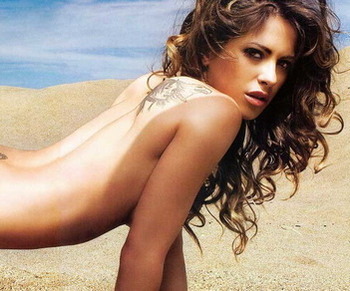 Vanucci
Name: Victoria Vanucci
Age: 26
Country: Argentina
Sport: Tennis
Here she is, the number one. Victoria Vanucci was an Argentine tennis player. Now retired, she can live a life of modeling—something she is a lot better at.
Conclusion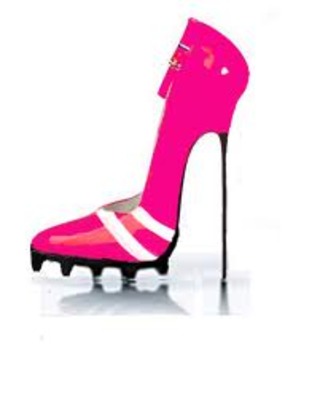 So there we are. I hoped you enjoyed the countdown. Feel free to comment below if I missed any badminton bombshells or diving divas. And ladies, I haven't forgotten about you, check back tomorrow to see the definitive top 10 sexiest sportsmen.
Thanks for reading, sports freaks!
Keep Reading