LPGA Babes: 50 Hottest Women Golfers
Jason Merritt/Getty Images
Let's be honest.
Most guys watch golf to catch a glimpse of Natalie Gulbis or the next hottest woman on tour.
So it is time to embrace the women that make women's golf a little more interesting, even if they are better known for their looks rather than their games.
Here it is: the top 50 women to ever hit the fairways.
50. Momoko Ueda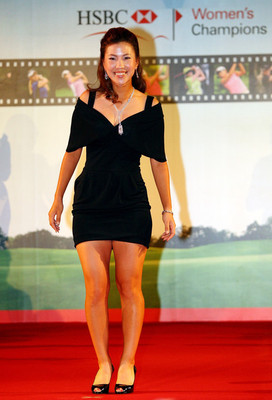 Photo courtesy of zimbio.com
Momoko's game is not the only thing to keep an eye on...
49. Stacy Lewis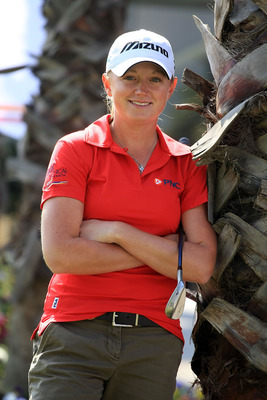 Scott Halleran/Getty Images
Stacy has an incredible game.
This fact is bolstered even more when one considers she has five screws and a rod in her spine.
48. Morgan Pressel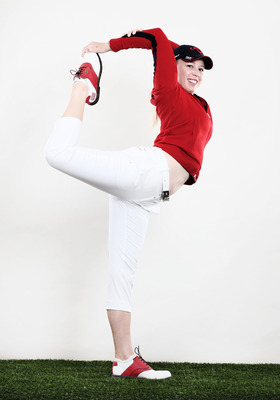 Jonathan Ferrey/Getty Images
Morgan is a very good golfer.
She is also very flexible, which is something all men can appreciate.
47. Nicole Perrot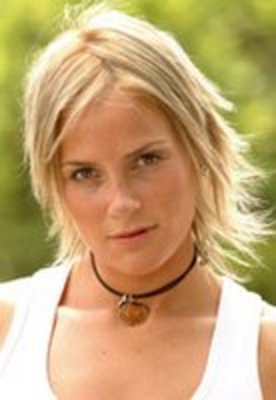 Photo courtesy of daylife.com
The picture was part of the LPGA profile for Nicole.
If it is a sign of things to come, I believe the LPGA will start seeing more success soon.
46. Carlie Butler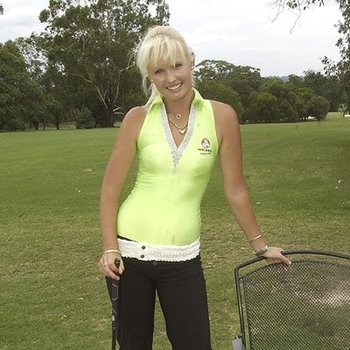 Carlie is the first player on the list to be featured in an Australian Women's Golf Calendar.
You will see more later but you can easily see the caliber of women included in the calendar.
45. Sarah Kemp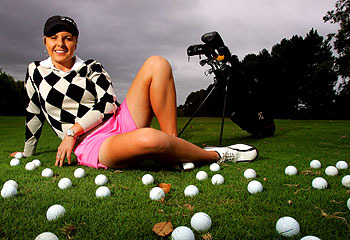 Photo courtesy of foxsports.com.au
Sarah says that she "always likes to dress well on the golf course."
Well, I must admit she looks even better.
44. Suzann Pettersen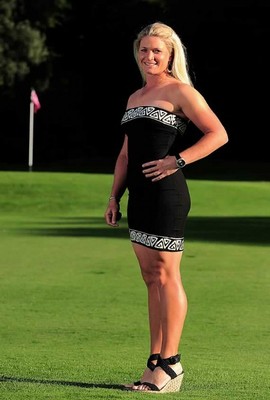 Photo courtesy of scgolfinfo.blogspot.com
One of the more established players on the LPGA, Suzann is not afraid to show off her beauty for the sake of publicity.
43. Brittany Lincicome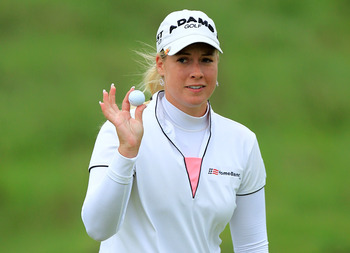 David Cannon/Getty Images
Brittany is one of the bright, young stars on the LPGA tour.
And judging by the looks of things, she will help bring even more fans to the sport.
42. Paula Marti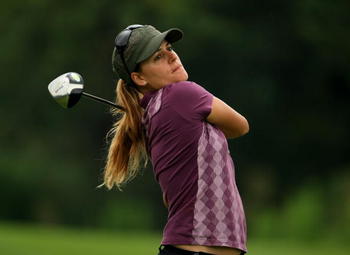 Richard Heathcote/Getty Images
Paula was one of the first European players to use modeling to boost her career.
You will not find me complaining anytime soon.
41. Jenna Daniels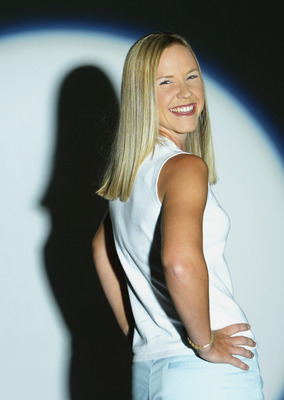 Robert Laberge/Getty Images
Jenna played golf at the University of Arizona.
And since her rookie year in 2001, she has established herself as one of the most beautiful and talented players on tour.
40. Nikki Garrett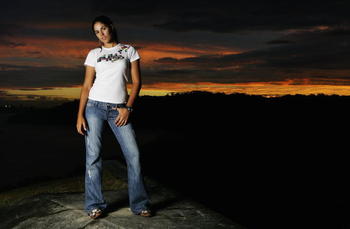 Cameron Spencer/Getty Images
Nikki is also a model as you can tell by these pictures.
That is a good thing for golf, for her and for us.
39. Carling Coffing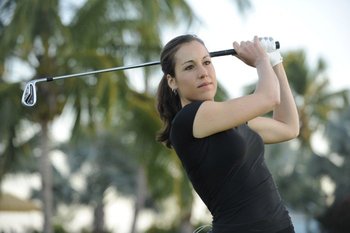 If you want to watch something fun, check out Carling's video blogs for the Golf Channel.
They are entertaining to watch and easy on the eyes!
38. Minea Blomqvist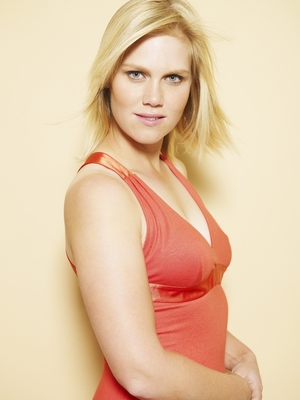 Photo courtesy of golfwrx.com
Minea is tied for the lowest score ever recorded in a major championship.
This tells us that her looks are on par with her scores.
37. Michelle Wie
Jeff Golden/Getty Images
While Wie may have struggled with her game for a while on the course, she did not struggle with her appearance.
Wie came to the course everyday in stylish clothes and with a beautiful smile on her face.
36. Dana Lacey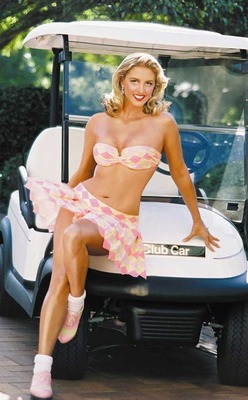 Photo courtesy of hotreadsports.com
If only all carts came with a beautiful woman attached!
35. Nicole Hage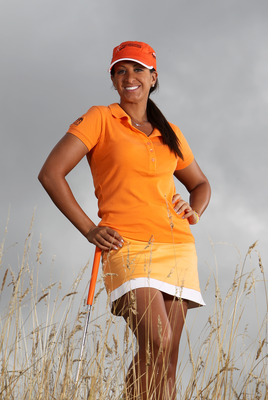 Jonathan Ferrey/Getty Images
As you may be able to guess, Nicole is also a model for Play Golf Designs.
34. Stephanie Louden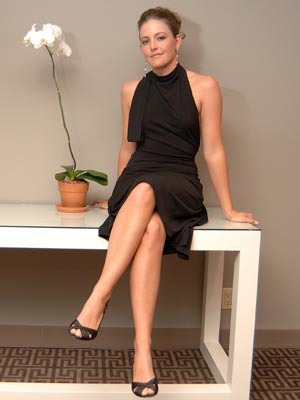 Photo courtesy of lpga.com
A great picture, that is only made better knowing the fact that she recently had her first child.
33. Danielle Montgomery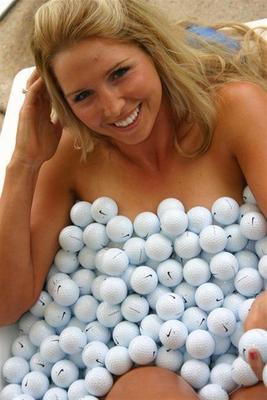 Photo courtesy of faniq.com
Not sure how clean bathing in golf balls will get somebody, but it sure makes for a nice picture!
32. Valeria Ochoa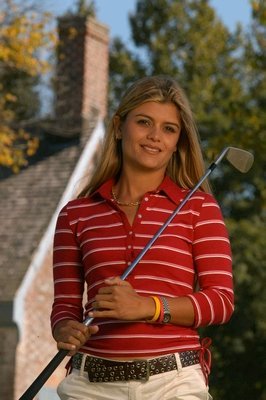 Photo courtesy of golf.about.com
Valeria first appeared on as a contestant on the Big Break.
Since then, she has not left the minds of many golf viewers.
31. Maria Jose Uribe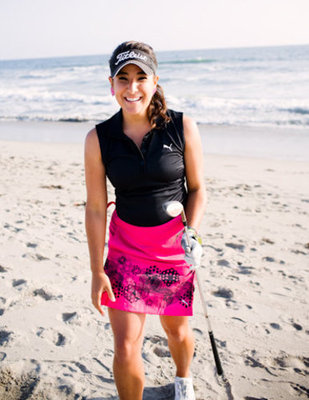 Photo courtesy of mariajoseuribe.com
Maria attended UCLA and had a stellar amateur career.
She also looks stellar on the beach.
30. Grace Park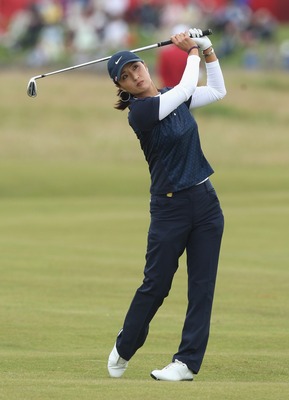 David Cannon/Getty Images
This former ASU standout has found success on the LPGA.
29. Sophie Sandolo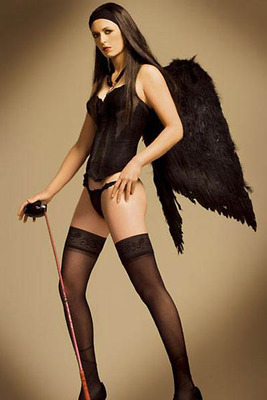 Photo courtesy of intotherough.co.uk
More than just a pretty face, Sophie also has a solid game.
Oh, and she also produces a calendar every year which as you can see is fairly entertaining.
28. Caroline Westrup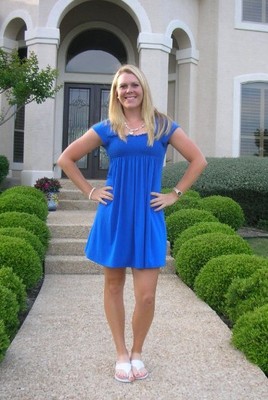 Photo courtesy of thumbsdownmethod.com
Relatively new to professional golf, Caroline had a great college career at Florida State.
27. Sara Brown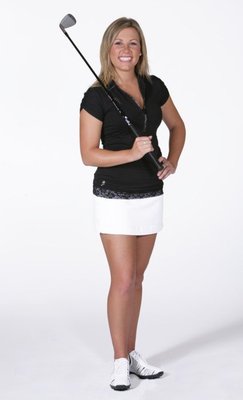 Photo courtesy of mlive.com
After almost quitting the game in 2009, Brown secured her card for 2010.
That is a very good thing for the LPGA Tour.
26. Jeanne Cho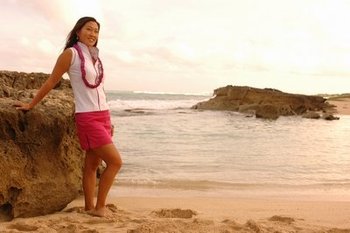 Photo courtesy of golf.about.com
It seems that the Big Break always seem to be beautiful and Jeanne is no exception.
25. Anna Nordqvist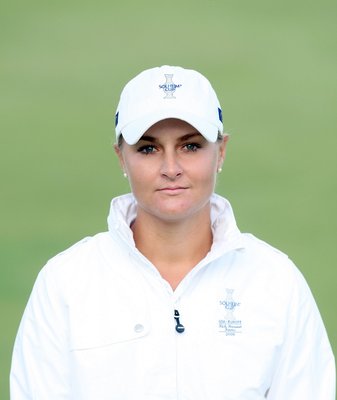 Photo courtesy of golf.puma.com
Tall?!
Blonde?!
And from Sweden?!
What is there not to like about about this golfer?
24. Kristina Tucker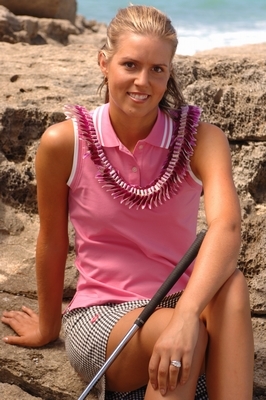 Photo courtesy of golf.about.com
This former Duke University stand-out also appeared on the Big Break series.
23. Stacy Prammanasudh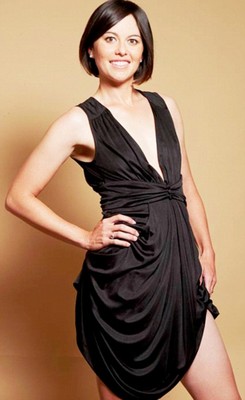 Photo courtesy of dailymail.co.uk
From the looks of this picture, Stacy looks even better off the course than she does on it.
22. Marousa Polias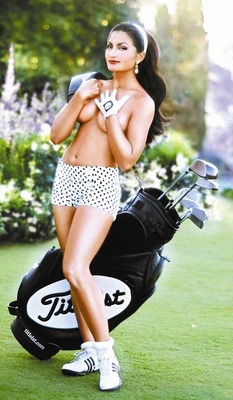 e.g. 'Chicago Blackhawks', 'Chicago Cubs'
Yet another girl from the Australian women's golf calendar, Marousa's picture does not disappoint.
21. Carin Koch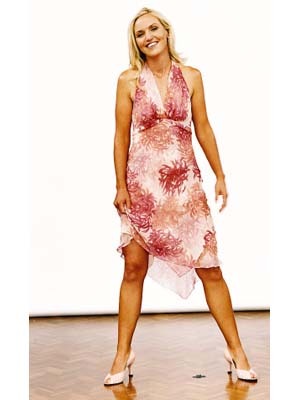 Photo courtesy of whatyouveheard.com
She is a Swedish golfer who has previously been on Playboy's polls of the sexiest golfers on the LPGA.
20. Cristie Kerr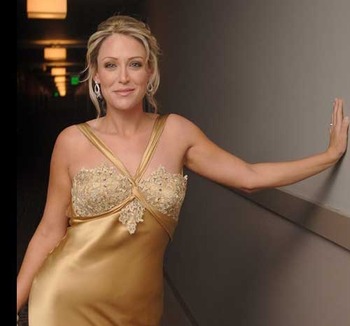 Photo courtesy of topfamous.net
She is probably one of the best known players on tour.
She is also one of the best looking players on tour.
19. Courtney Erdman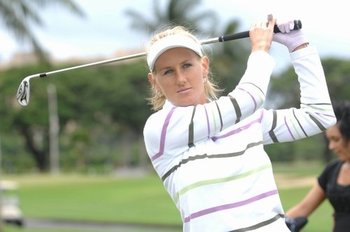 Photo courtesy of golf.about.com
Another former Big Break contestant, Courtney and her husband travel to tournaments in a van known as the "Love Shack."
18. Ashley Prange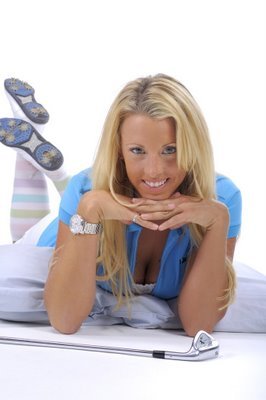 Unfortunately, Ashley is off the market.
Fortunately, we still get to watch her play golf!
17. Rochelle Miles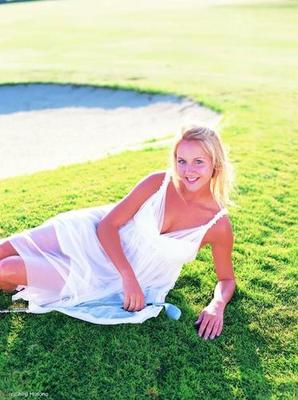 Photo courtesy of rochellemiles.com
Rochelle appeared in the 2009 Australian Women of Professional golf calendar.
And it is very easy to see why.
16. Megan Heckeroth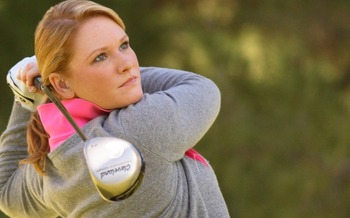 Photo courtesy of worldgolf.com
She has been struggling with her game as of recent.
That is a bad thing for us because then we do not get to see her as much.
15. Bridget Dwyer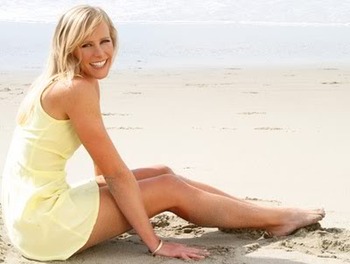 Photo courtesy of nupz.blogspot.com
Bridget was another beauty who was featured on the Big Break series.
14. Paula Creamer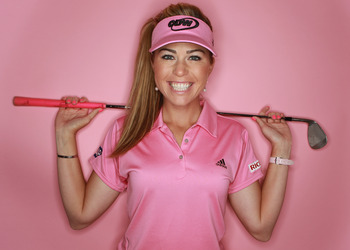 Scott Halleran/Getty Images
One of the best known players on tour, Paula is always looking pretty in pink.
13. Nicole Castrale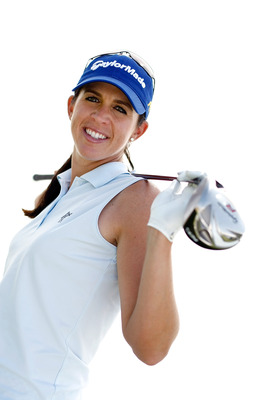 Jonathan Ferrey/Getty Images
Sorry boys, Nicole is married.
And her husband, well, he also doubles as her caddy.
12. Belinda Kerr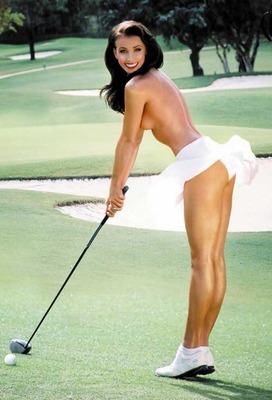 Photo courtesy of hotreadsports.com
Focusing much of her time on the Australian Tour, Belinda knows her way around the links.
Judging by the picture, she also knows her way around modeling.
11. Nikki DiSanto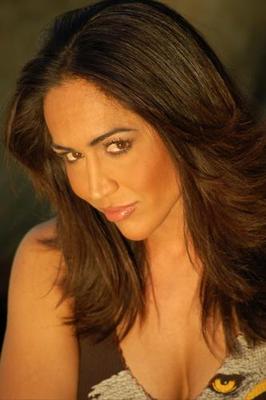 Photo courtesy of golf.pasje.net
Another cast member of the Big Break series, it is not really a surprise that Nikki also has a career as an actress.
10. Ryann O'Toole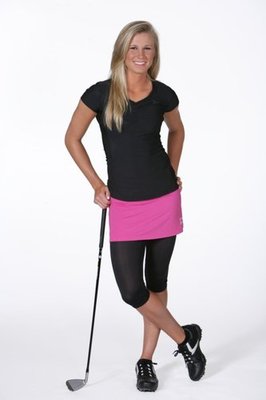 Photo courtesy of golf.about.com
A member of the Big Break Sandals Resort cast, Ryann is a California girl with a lot of game.
9. Perry Swenson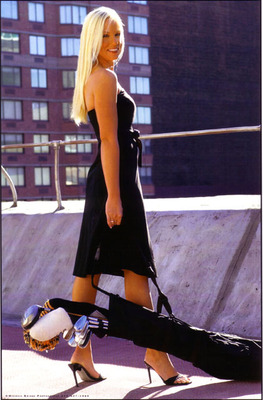 Photo courtesy of PerrySwenson.com
This University of Texas product may be struggling to make it out on tour but it appears she has a modeling career to fall back on.
8. Crystal Fanning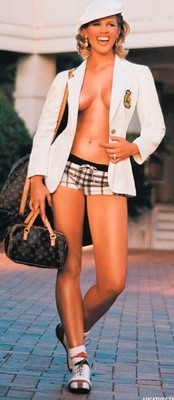 She is probably best known for appearing in Australian golf calendars.
And judging by the picture, it is a good thing to be known for.
7. Sandra Gal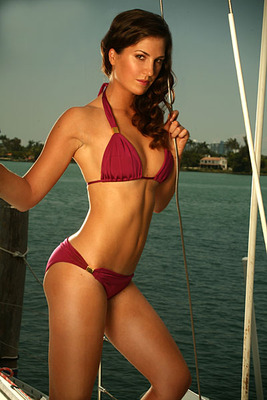 Photo courtesy of golf.com
A relatively new-comer, Sandra sure knows the best way to gain fans!
6. Seema Sadekara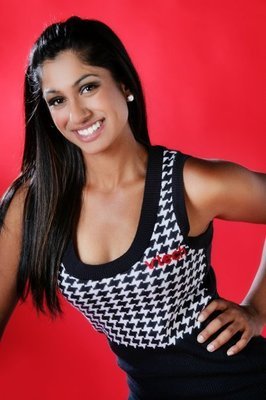 Photo courtesy of strangesports.com
The only thing about Seema that is below par are her golf scores!
5. Maria Verchenova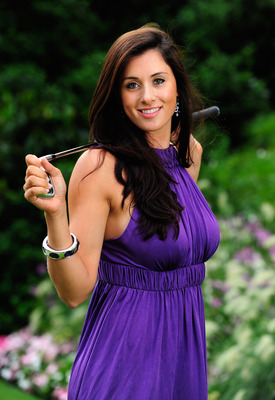 Stuart Franklin/Getty Images
Verchenova says, "I always like to bring something extra special to the golf course."
I could not have said it better myself.
4. Blair O'Neal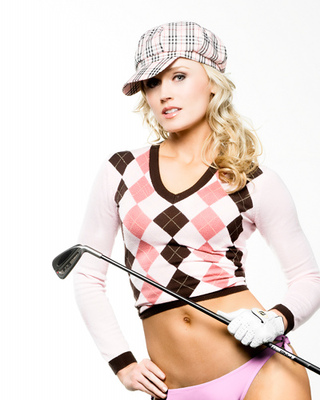 Photo courtesy of sportressofblogitude.com
This bombshell can go from runway to fairway in a matter of minutes!
3. Anna Rawson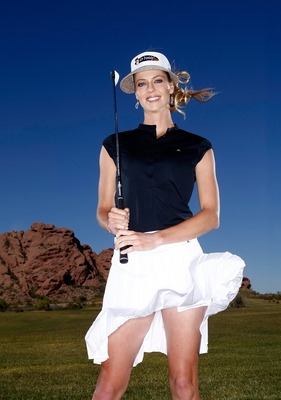 Jonathan Ferrey/Getty Images
She was model before a golfer. And by looking at the pictures, it is pretty easy to tell why.
2. Beatriz Recari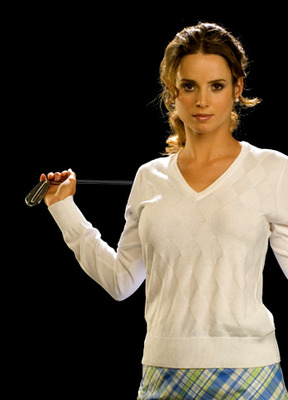 Photo courtesy of beatrizrecari.com
This Spanish beauty is not only talented but also smoking hot!
1. Natalie Gulbis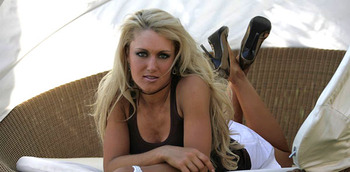 Photo courtesy of nataliegulbis.com
She is probably the No. 1 reason most males watch the LPGA.
And by looking at her, you can probably tell why!
Keep Reading