Erin Barry, Lala Vazquez and The Rest Of The All-NBA WAG's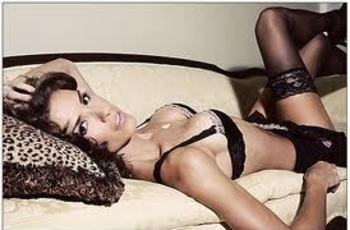 It's no secret NBA players are very skilled on the court, but off the court they have just as many talents, including pulling some of the world's most beautiful women.
The list of NBA players' sexy wives and girlfriends (WAG) is bigger than an overweight Shaq. Sure, they may be huge divas (cough, terrible reality show on VH1, cough), but they make up for it in more than one way.
Some of these women even have influence over a player's preferred destination. Alani "Lala" Vasquez is currently in charge of the eminent Carmelo Anthony trade to the New York Knicks.
So in wake of the Tony Parker/Erin Berry scandal, here is the All-NBA WAG team.
Honorable Mentions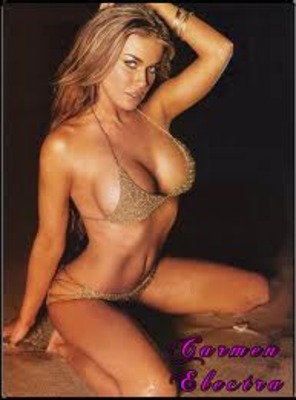 These chicks are way hotter than your girlfriend, but failed to crack the top 15.
Trina (Keyon Martin)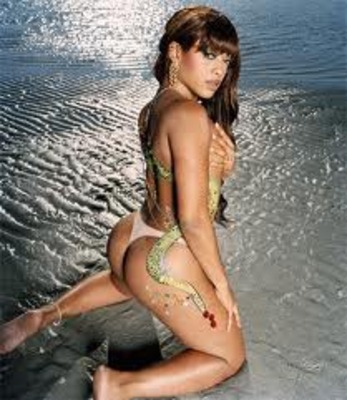 This female rapper with the self-proclaimed title, "Da Baddest B****" kept K-Mart in line for months.
Maria Sharapova (Sasha Vujacic)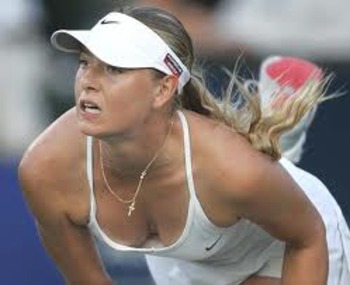 Sasha Vujacic may have gone from the penthouse to the outhouse when he was traded from the Lakers to the Nets, but with a girl like Maria, he can't complain.
Priscila De Gustin (Pau Gasol)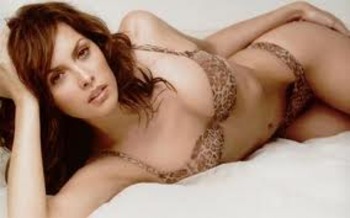 Wow. The hairy beast sure can clean up.
Bravo, Pau.
Monica (Shannon Brown)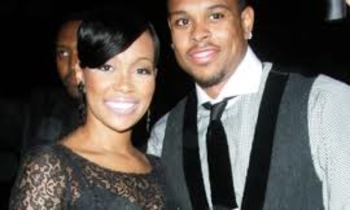 Being a bench player for the Lakers certainly has its positives.
Carmen Electra (Dennis Rodman)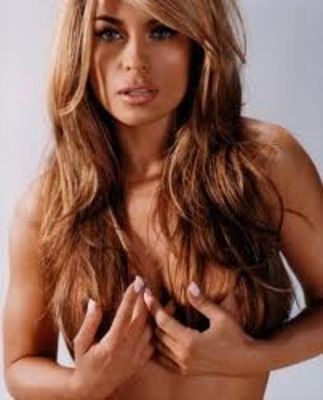 These two had the craziest relationship of any couple on the list.
By the way, if I made this list 10 years ago, Carmen would be much higher up, but she still deserves a shout out.
Joumana Kidd (Jason Kidd)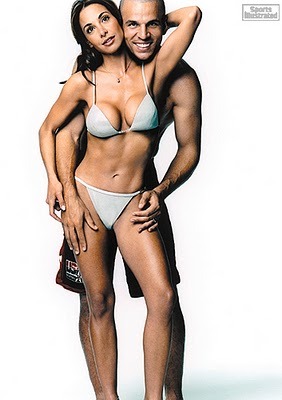 Okay, so they aren't together anymore because Joumana is a bit crazy. Okay, really crazy. Kidd got beat up by the 110-pounder!
Any list associated with the NBA and good-looking women would not be complete without her though.
Third Team All-NBA WAG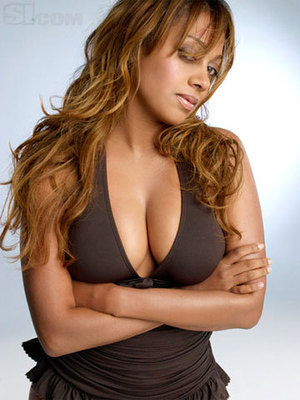 That's right, this list will be judged just like the NBA awards its players.
We have the third, second and first team All-NBA WAG.
So here are the five women that had an all-star season, just not top 10 status.
15. Aleka Kamila (Peja Stojakovic)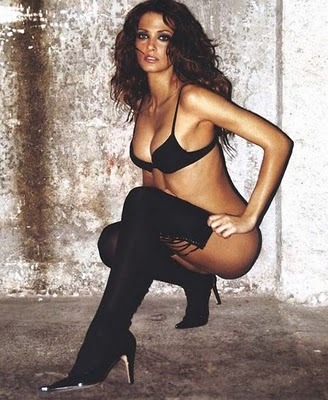 Peja Stojakovic was one of the deadliest long-distance shooters of all time, but when with Aleka Kamila, let's hope he was in the lay-up line.
This beauty is as good from long range as she is up close.
14. Vanessa Bryant (Kobe Bryant)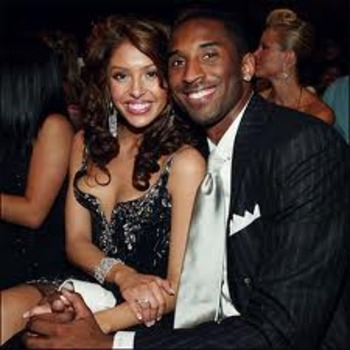 Kobe Bryant had the nightmare in Eagle County Colo., yet somehow Vanessa stuck by his side. She deserved every single sparkling karat she got from his "my bad" gift.
All's well that ends well.
13. Jasmine (Blake Griffin)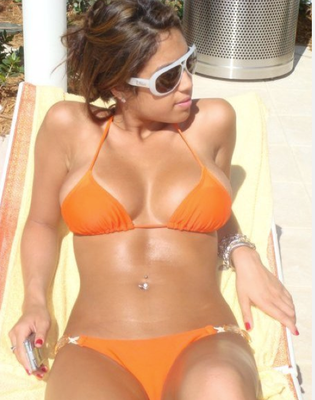 All we know about this insanely hot chick is that she is an USC student, and her name is Jasmine. I think that's all we really need to know.
12. Yeliz Okur (Mehmet Okur)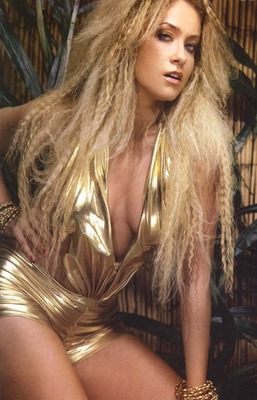 How Mehmet Okur pulled this one off has got to be one of the seven wonders of the world.
I would love to get advice on how to land women way out of your league when you have an uni-brow.
11. Lala Vazquez (Carmelo Anthony)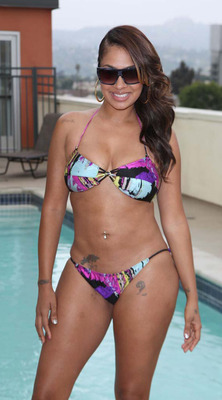 It's no secret Lala is pushing for her new husband Carmelo Anthony to go to New York.
Unfortunately for Denver fans, the former MTV VJ has a lot of power in their relationship with a body like that.
'Melo is not in charge—just like most men.
Second Team All-NBA WAG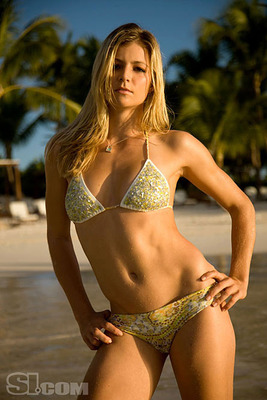 These are the women who are absolutely stunning, but not cut-off-your-right-arm-for-them hot.
10. Sabina Gadecki (David Lee)
She hosted World Poker Tour on the Travel Channel and boyfriend David Lee decided to go all in on the sexy blonde.
Lee definitely played his cards right.
9. Masha Kirilenko (Andrei Kirilenko)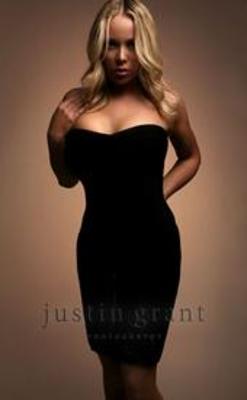 She has to be the coolest wife on the list.
Rumor has it Masha allows Andrei to sleep with another woman once each year. Take notes, ladies.
8. Lauren London (Baron Davis)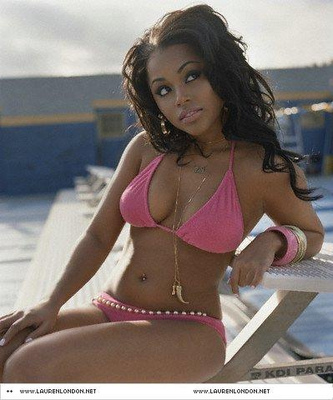 Baron Davis has something in common with Pharrell Williams and Lil' Wayne—they all dated London at some point in time.
This video vixen is a fixture in rap videos, and she's one of the best at dropping it like it's hot.
7. Erin Barry (Brent Barry)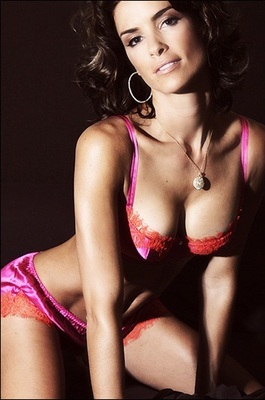 Rumor has it Tony Parker stepped out of his marriage for this brunette bombshell.
While I'm not condoning cheating, if you're going to do it, Erin Barry is not a bad choice.
6. Meghan Allen (Devin Harris)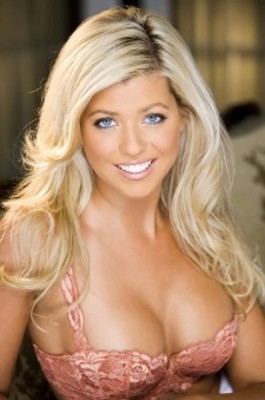 The former Playboy playmate is the drop-dead gorgeous blonde-haired, blue-eyed girl you only dream about.
Her boyfriend Devin Harris is currently living that dream.
First Team All-NBA WAG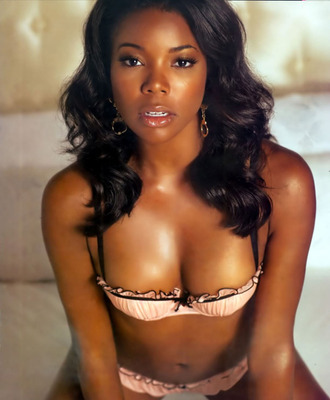 We have arrived at the cream of the crop. These five women are part of an ultra exclusive group—the All-NBA WAG first team.
Sit back and click on the five hottest wives and girlfriends in the NBA.
5. Hope Dworaczyk (Jason Kidd)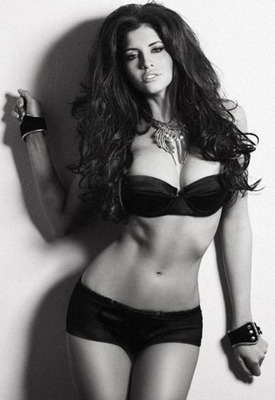 Let's give Jason Kidd a standing ovation for the talent, perseverance and skill it took to land two of the WAG's on this list.
It is an achievement along the lines of back-to-back championships, and Kidd is certainly the MVP in this category.
4. Elsa Benitez (Rony Seikaly)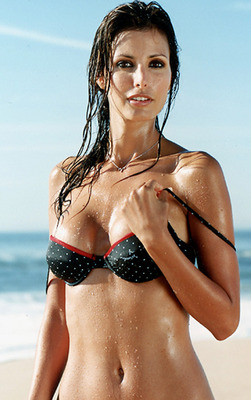 Elsa Benitez is a Mexican model who has appeared on dozens of magazine covers, including Vogue, ELLE and Sports Illustrated.
Hopefully she can fix the wardrobe malfunction on her bikini top—or not.
3. Eva Longoria (Tony Parker)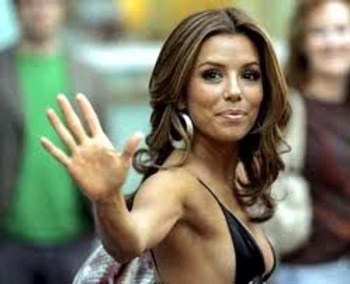 Eva and Tony's divorce brought joy to millions of guys who now have a chance to be next in line.
Dream on fellas.
The Desperate Housewives actress will bounce back very quickly, but there is still hope!
2. Gabrielle Union (Dwyane Wade)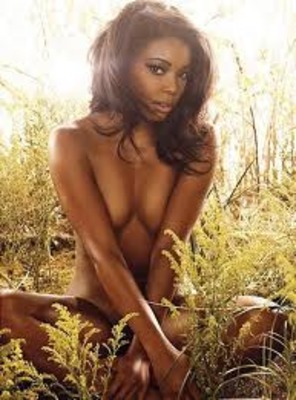 Gabrielle Union is a model-turned-actress-turned-WAG, with appearances in moves such as Love & Basketball, Bring it On and Bad Boys II.
D-Wade had a stellar stint with the drop-dead gorgeous (and somewhat talented) actress.
Props to D-Wade for being first team All-NBA—on and off the court.
1. Adriana Lima (Marko Jaric)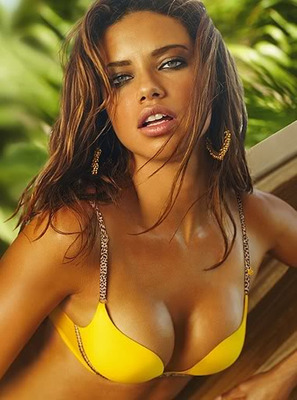 This Brazilian beauty is a Victoria's Secret Angel and one of the highest-paid models in the world.
She is one of the hottest women on the planet, and somehow a career bench player married her. They even have a child together!
So, ladies and gentleman, the big winner in the NBA is not who you would expect.
Bow down to Marko Jaric, winner of the hottest WAG in basketball.
Keep Reading