The 50 Greatest Fictional Coaches in Movie History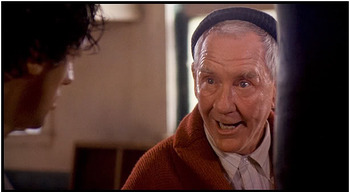 Ah, the wonderful world of sports...movies. They offer us a seemingly endless supply of entertainment, adrenaline, adversity, goosebumps and cliches.
This list is going to rank the men and women of these movies who are seldom the stars, but are the ones that allow the stars to become great. These are the people who can often be found yelling at the stars through a series of peppy music-based montages.
This list is dedicated to the greatest coaches, mentors, managers and trainers in fictional sports movie history. So put in your eye of the tiger and read on.
Author's Note: The rankings are determined solely on the strength of their coaching skills and not the quality of the movies they were in. Well, that and my whims.
No. 50: Jackie Moon (Semi-Pro)
Jackie Moon was a terrible coach, but he was trying to balance being an owner/coach/starting power forward.
It was this split interest that often found him having his team practice dance routines instead of plays or applying eyeliner to look better on camera.
In the end, Moon is on this list for one reason: Thanks to a message received in a dream from his dead mother, he invented the alley-oop.
No. 49: Romeo Posar (Tin Cup)
Romeo had all the right answers, but he couldn't get Roy to listen and, just like that, their championship hopes were up in smoke.
Despite the ultimate shortcomings, Romeo earns a spot on this list, not for his wealth of unused wisdom, but because there weren't two people on the course having more fun than Roy and Cheech...I mean Romeo.
No. 48: Stan Marsh (South Park)
Stan Marsh never wanted to be a hockey coach, but we don't always get to choose the obstacles that lay in front of us.
Stan did the best he could to overcome these obstacles and that is his gift to us.
He didn't give up when he found his players couldn't skate, when one wanted answers as to why he had cancer and stated a victory as his dying wish, or when he had to coach his five-year-olds against the Detroit Red Wings.
Sure, his team got destroyed and severely injured, but it is the spirit that Stan embedded in the kids that lives on. Even if all of their bodies didn't.
No. 47: Coach Pederson (The Sixth Man)
Coach Pederson's greatest strength was realizing that sometimes you just have to let a team battle through its own adversity.
Pederson remained largely hands-off in this one as his team struggled with the deep-rooted ethical question of whether it was right to have a ghost help them win games.
With this approach, Pederson was able to non-lead his University of Washington Huskies to the NCAA championship and coaching greatness.
No. 46: Diane Barrow (1st and 10)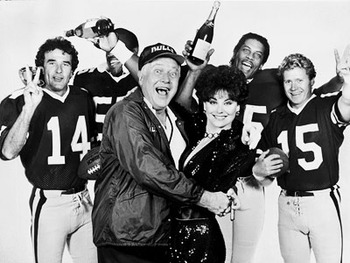 Diane Barrow was unflappable. She received a football team as part of a settlement in a divorce that was instigated by her husband sleeping with the team's tight end.
At the time of taking the team over, she literally knew nothing about football.
While she only had to substitute coach for one game, it is a testament to her coaching acumen that she could do it at all.
No. 45: Ray McCormack (Rebound)
Three-time college champ Ray McCormack had one thing standing between him and this list: his temper.
Temper isn't necessarily a bad quality in a coach, but when it leads to murdering a mascot, it becomes a hindrance.
While coaching middle school helped him turn his life around, you have to question hiring someone to work with children who has enough anger issues to be banned from college.
No. 44: Chester Lee (Ladybugs)
Despite knowing nothing about soccer, Chester found that he was able to excel by dressing an All-Star boy like a girl and adding him to the team.
This is a display of out-of-the-box thinking that all the greats possess.
Eventually Chester's conscience catches up with him and he helps his team of girls win the championship legally.
No. 43: Jock Delaney (The Fish That Saved Pittsburgh)
Jock Delaney was at the helm of one of the most miraculous turnarounds in basketball history. While you can't discredit his coaching, he did receive some serious astrological help from the ball boy.
The key to success? A team of all Pisces. Success under those criteria makes Delaney the quintessential 70s coach.
No. 42: Larry Hockett (Bull Durham)
It's demanding being a minor league pitching coach. After all, there is a reason these players are in the minors.
Hockett has just the right mix of goofiness, laid-back attitude and knowledge of wedding gifts to excel in this environment.
No. 41: Murray Chadwick (Youngblood)
Murray Chadwick's placement on this list can be chalked up to intangibles.
With the game in hand, Chadwick was going to protect his young star, but realizing Youngblood wanted to stay on the ice to get his ass kicked, he left him out there.
He then shadow-boxed with him all the way to a knockout victory. Now that's what I call a hockey coach.
No. 40: Wally Rigg (Necessary Roughness)
When you figure out a way to get Kathy Ireland showering in your team's locker room, you are a great coach.
Though he didn't have the nerves to be the head coach, his out-of-the-box recruiting helped save football at TSU.
No.39: Phil Weston (Kicking and Screaming)
Phil Weston's career got off to a slow start, but with the help of Mike Ditka, a couple of Italian soccer prodigies and lots of coffee, Phil found a hyper-competitive, alienating coaching style that began to work.
Halftime adjustments are the hallmark of any great head man and that's just what Phil had to do to beat his arch-rival father.
This led not only to the victory, but to the love of his son and a reconciliation with his father. Go Phil!
No. 38: Bubba Newman (The Comeback Kid)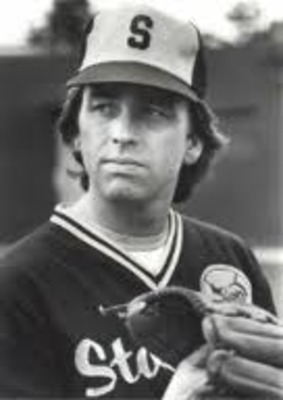 It's almost impossible to tell that this movie even existed. If you haven't seen it, take my word, it is just another great classic in the made-for-TV-80s-movie genre.
While my memory is foggy, I do know that when Bubba Newman's baby brother died, he decided to start coaching a group underprivileged kids, instead of using them to fuel a comeback to the big leagues, and this is when the coaching magic happened.
It is truly one of the finest coaching performances in silver-screen history (or more appropriately in this case, rabbit-ear history).
No. 37: Danny O'Shea (Little Giants)
Danny O'Shea's daughter was a great football player. Yet, thanks to Danny's sexist, big-shot, jerk brother, Kevin, she did not make the Urbania's pee-wee football team.
That's when his daughter convinced him to take the castoffs and make their own team. Danny's experience with inner self-help messages paid off as he shared them with his team.
This fueled them to shock the world and everyone lived happily ever after (and with fewer sexist tendencies).
No. 36: Coach (Blades Of Glory)
Easily one of the most innovative ice figure minds of our time, Coach cracks this list not only because he created the breathtaking "Iron Lotus," but because he was able to get polar-opposite rivals to come together to form a championship team.
The only thing keeping Coach down on this list is the fact that his push to have the "Iron Lotus" completed led to a past beheading of one of his ice skaters: a small price to pay for glory.
No. 35: Coach Klein (The Waterboy)
They said the Waterboy would never play "foosball." They said wrong. Coach Kline, with the help of Roy Orbison, displayed the masterful recruiting skills that are a hallmark of any great college coach.
His talents did not stop with recruiting. He was an offensive mastermind. His offense helped build not just one, but two successful college programs.
No. 34: Jimmy Dugan (A League Of Their Own)
There may have been no crying in baseball, but there was lots of drinking. Jimmy Dugan didn't like managing women. Then Geena Davis kicked his ass.
Realizing that women were people too, Dugan was able to beat his alcoholism, apathy and past failures.
Re-born, Dugan turned his ragtag group of women into champions although there is rampant speculation that Madonna benefited from HGH.
No. 33: Gordon Bombay (The Mighty Ducks)
This is the time-old tale of drunk driving leading to the salvation of a lawyer and a group of underprivileged hockey-playing kids.
Gordon Bombay found his real talent as a coach and not only led his team to success, but he did it the right way, by teaching the skills and fundamentals of hockey.
Remember, Ducks fly together and make money for Disney.
No. 32: Pete Bell (Blue Chips)
Pete Bell was an anomaly in the college coaching world. He showed his integrity by admitting he was cheating.
Cheating or not, Bell could coach some college hoops. One need look no further than his chair-chucking form to confirm that.
No. 31: Morris Buttermaker (Bad News Bears)
Sure, Buttermaker has some major strikes against him. He drives drunk with his kids in the car, promotes bad sportsmanship and rewards his Little Leaguers with post-game beers, but you can't argue with his results.
Buttermaker took one of the biggest groups of castoffs you will ever see and led them to a narrow defeat in their league championship game.
The fundamentals and joy for the game he instilled propelled the youngsters to a few sequels and a remake.
No. 30: Bobby Finstock (Teen Wolf)
Through the ups and downs of his season, Coach Finstock always helped his players keep things in perspective.
Check out this nugget of wisdom: "It doesn't matter how you play the game; it's whether you win or lose, and even that doesn't matter that much."
Coach Finstock was full of guidance for his players as long as they didn't need guidance.
When it was all said and done, his hands-off coaching style was supremely effective. His team won the championship as a team...not that it mattered all that much.
No. 29: Nickerson (All The Right Moves)
Nickerson is the classic old school, intense, grab-your-facemask coach that would probably get arrested in today's world, but in the early 80s, he was a motivational genius.
He didn't have time for players with attitude. This often found him clashing with his star player, Stefen Djordjevic. Then they realized something. They needed each other and to do that, the coach had to become the pupil: a true sign of coaching greatness.
No. 28: Patches O'Houlihan (Dodgeball)
Patches O'Houlihan is arguably the single greatest name in Dodgeball history: "Dodge, duck, dip, dive and dodge" are the essential five Ds to avoid being hit by balls. And who doesn't want to avoid that?
He is the Vince Lombardi of his sport and just before his untimely and tragic end, he reached the pinnacle of his career: He helped Justin Long be a part of a good movie.
No. 27: Jimmy Dolan (The Air Up There)
Jimmy Dolan has the hunger and drive to be one of college basketball's great coaches. This is in full display by his recruiting trip to the remote spots of Africa.
Dolan is not all heart and recruiting, either. The guy can teach some fundies! In a short, undisclosed period of time, Dolan instilled enough fundamentals in his very raw pupil to compete on the college level.
No. 26: Phil Brikma (Rookie of the Year)
The three Rs: readiness, recuperation and conditioning. These are the keys to pitching. Well that...and hot ice.
Phil Brikma has some off-the-wall advice, but this is a guy that is dealing in the irrational world of a pitchers head. As we have learned from some of the best baseball movies, Brikma is the exact kind of person every clubhouse needs.
No. 25: Bud Kilmer (Varsity Blues)
In 30 years, Bud Kilmer won two state titles and 22 district championships! Every great reign must come to an end, though.
When Kilmer's players began whining and crying like babies about taking large amounts of cortisone to mask serious knee and head injuries, Kilmer realized that the athletes had gone too soft for him to coach and he called it a career.
No. 24: Nate Scarborough (The Longest Yard)
It's not easy to get a bunch of hardened inmates to play together for one common goal. That is unless you are Nate Scarborough.
With the help of a former pro quarterback, Scarborough turned his thieves, killers and rapists into a guard-destroying football team. Twice!
No. 23: Apollo Creed (Rocky)
Not many former great players make a successful transition into coaching. It was no problem for The Count of Monte Fisto.
Creed transformed Rocky from a stumbling slugger to a fleet-footed technician in the span of one short montage.
Tragically, Apollo's reluctance to let go of the sport he loved cut his coaching career and, more importantly, his life short.
No. 22: Fast Eddie Felson (The Color Of Money)
Like Apollo, Fast Eddie is another former great who had to make a transition into coaching.
Eddie's job is two-fold. Not only is he trying to teach Vincent the finer points of pool playing, but he is also teaching him the fine art of hustling.
He ends up being more successful than even he knew, as the pupil ends up schooling the teacher.
No. 21: Jimmy McGinty (The Replacements)
Jimmy McGinty had a long and successful coaching career. He needed to draw on all of his experience and talents to make a winning team out of the replacement players who lured him out of retirement.
McGinty was so successful that he was able to fulfill every coach's dream by telling the recently returned, megalomaniac, star quarterback to take a seat.
Jimmy's team was better with players who wanted nothing but to play in his system. Score one for the coaches!
No. 20: Chubbs Peterson (Happy Gilmore)
Chubbs knows two things: how to teach golf and fighting alligators. Chubbs didn't have to simply refine Happy's game. He had to give him one.
Like any great coach, Chubbs was as much a psychologist as he was an instructor. His greatest accomplishment was getting Happy to embrace the sport he went on to dominate.
No. 19: Joe Riggins (Bull Durham)
Joe spent this season with the Durham Bulls trying to keep things simple. This was easier said than done.
His star pitcher had many problems, like his garter belts slipping and breathing out of his eyelids.
During all of this, he had to try to keep the team together while Susan Sarandon slept with every player.
No. 18: Pop Fisher (The Natural)
Pop Fisher had a lot riding on the magical season captured in this film. Not only was he the coach of the Knights, but he was also a part owner. If they couldn't win the pennant, he was going to lose his share of the team.
Pop balanced it all and, ultimately, it was his character and integrity that helped bring back team savior Roy Hobbs for the final game. And the rest, as they say, is history...unless you read the book.
No. 17: B.A. Strothers (North Dallas Forty)
Strothers shows he has what it takes to succeed in the NFL by not caring about players' injuries, their ingestion of painkillers or their off-the-field actions.
Strothers is already a legendary coach by the time this movie captures him and while his impersonal style can rub players the wrong way, he is certainly effective.
No. 16: Harry Hogge (Days of Thunder)
A crew chief has to do everything but drive the car. No one knows this better than Harry Hogge.
Hogge had to teach Cole Trickle the finer points of NASCAR, like 'rubbing's racing.' He then had to nurse Cole's confidence back after a near-fatal crash.
This guy even built a championship-caliber stock car in his barn with nothing but two wrenches, steel and a chicken.
No. 15: Eddie Franklin (Eddie)
Eddie got to live every fan/backseat coach's dream when she got to take over the team she loves. And, just like all of us would do, she vastly improved the team.
She helped lead the Knicks to one of the most impressive turnarounds in NBA history and into the playoffs. In the process, she also prevented the owner from moving them.
This is a solid half year's work for any coach.
No. 14: Walter Burns (Mystery, Alaska)
Judge Kevin Durand was a judge of many talents and coaching hockey was one of them.
Is there a more individually-minded group of men then those who choose to live in Alaska and then choose to play hockey outdoors every weekend, just for the hell of it?
Well, that is the group that the judge had to get to come together as a team. With Durand's tutelage, this group of never-weres narrowly lost to the New York Rangers.
The New York Rangers coach is nowhere near this list.
No. 13: Uchiyama (Mr. Baseball)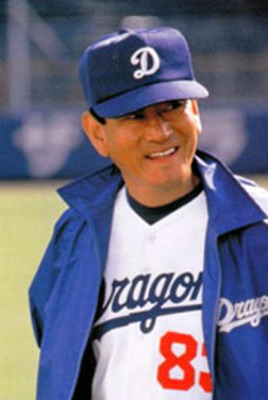 Already a Japanese playing and coaching legend, Uchiyama was able to turn around the career of MLB great Jack Elliot.
First, Uchiyama had to break down the reluctant Elliot. He then fixed the holes in his swing and his life.
Displaying a love for the game that is really unrivaled on this list, or anywhere else, he did all of this despite the fact that his gorgeous daughter was "sponge bathing" Elliot and his American mustache.
No. 12: Hayden Fox (Coach)
Hayden Fox turned Minnesota State into a perennial powerhouse, and, let's face it, he did it without the help of the greatest coaching staff in the world.
He was also able to coach his daughter away from that annoying thespian she was dating (no, I said thespian. I know, that would have been cool).
Fox displayed the kind of consistent greatness that eventually landed him a head coaching job in the NFL. A successful end to a great career for the fantastic Mr. Fox.
No. 11: Ed Gennero (Necessary Roughness)
Ed "Straight Arrow" Gennero was faced with the unenviable task of putting together a college football team with no scholarships.
It was a victory just to get this crazy group on the field, let alone getting Sinbad to do something that didn't suck.
Oh yeah, they also beat the No. 1 team in the country.
No. 10: Sam Winters (The Program)
Sam Winters was in charge of one of the most successful college football programs the game has ever seen. This film captures him trying to help his team rebound from two lackluster seasons.
As we see, college football is full of pratfalls and Winters manages to handle them with dignity. He even does the unthinkable and discourages his players from taking steroids.
No. 9: Molly McGrath (Wildcats)
Molly McGrath is as knowledgeable as any coach on this list. The problem is, she is a she and she couldn't get a job.
Molly had to get the football team from the most dysfunctional high school in the history of high schools, to buy into her. She did this by out long-distance running them.
An impressive feat: it must have taken hundreds of miles before every teenager could no longer follow a young Goldie Hawn jogging in short shorts.
They went on to win the city championship. Football: better than a diamond ring.
No. 8: Irv Blitzer (Cool Runnings)
Irv was a bobsledding legend, until he cheated and got busted. He then retired to Jamaica and ate away his misery for years.
Then, as fate would have it, the sport he gave up found him again.
Working on the fly, he turned the raw Jamaicans into a legit bobsled team.
So legit, they almost set an Olympic record. To top it all off, Irv did all of this in about two weeks.
No. 7: Lou Brown (Major League)
Lou Brown toiled in the minors for years. When he got his shot, he didn't waste it. If it was eyeglasses or a fresh urination on a contract, Lou knew exactly what his players needed.
Lou's genius really took hold when he united his team to spite their sabotaging owner. He aided this effort with the creative use of visual motivational tools.
No. 6: Reggie Dunlop (Slapshot)
Reggie Dunlop had a lot on his plate. He had to worry about coaching, playing, bringing in new players, conning his team into thinking they were about to be moved to Florida, saving his marriage and wrecking someone else's.
He pulled most of it off beautifully. His team won by abandoning their thug ways and frustrating their opponents into a forfeit.
No. 5: Tony D'Amato (Any Given Sunday)
Tony D'Amato's owner, players and fans felt the game had passed him by. Then he adapted and added to his greatness with even more greatness.
At the center of D'Amato's talents is the fact he is the greatest motivational speaker in the history of words. See the above clip.
Excuse me, I have to go run through a wall.
No. 4: Mickey Goldmill (Rocky)
When Mickey believes in someone, they can do anything. Mick's guidance and love helped Rocky overcome obstacle after freakishly steroid-enhanced obstacle. It is a belief that permeated even after his tragic death.
While this is amazing, it is his ability to use a budget where he really shines. Mickey was able to help Rocky refine his skills with less-than-professional training equipment.
I mean chickens aren't free, but they're pretty damn cheap.
No. 3: Mr. Miyagi (Karate Kid)
Mr. Miyagi is ahead of Mickey for two reasons: He had less to work with and he upped the budget-training ante by milking it for free home renovations.
People in the study of the great Miyagi can plan on learning many things. Including, but not limited to, how to not have to fight, clipping bonsai trees, chopstick usages, driving a clutch and scoring with hot Asian women.
I'd sand his deck for that and paint his fence for that.
No. 2: Norman Dale (Hoosiers)
Dale's storied college coaching career was derailed when he got a little too "hitty" with his players.
Without a job, Dale returned to the high school ranks and this is where he authored one of his great coaching masterpieces.
Dale led his upstart Hickory Hoosiers to the Indiana state title and you better believe they played the game the right way.
There is not a man on this planet I would rather have as my coach than Norman Dale.
No. 1: Yoda (Star Wars)
So Jedi may not be an officially sanctioned sport here on earth, but a long, long time ago in a galaxy far, far away...it was like football.
Yoda churned out impeccable Jedis for hundreds of years like most people take craps.
He saved his best work for last. Yoda transformed a scraggly kid from Tatooine, whose previous career highlight was launching a missile into a hole the size of a womp rat, into the baddest man in the galaxy and he did it in what I estimate as two or three nights.
"Greatest coach ever, I am."
Keep Reading