Natalie Gulbis: 10 Reasons Dustin Johnson Is the Luckiest Man Alive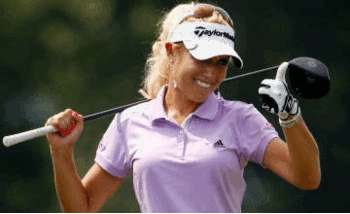 As if the picture and headline were not enough information already, it seems PGA golfer Dustin Johnson is now dating LPGA golfer Natalie Gulbis.
The 28-year old LPGA star was previously linked to Super Bowl winning quarterback Ben Roethlisberger of the Pittsburgh Steelers a few years back and now it seems she has set her sights on the rising 25-year old PGA star Johnson.
The female golf star is also a well-rounded person with a plethora of achievements off the tee.
Here are 10 reasons Dustin Johnson is the luckiest man alive.
10. She Is A Winner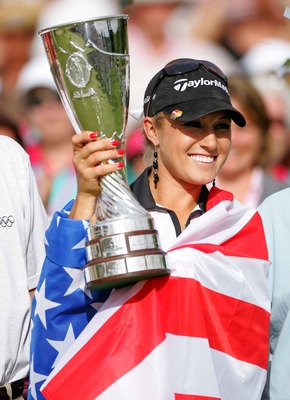 Andy Lyons/Getty Images
The hottie golf star is not a just a pretty face to look at on the green, but she can actually beat majority of you reading this column.
The golf star can win at any time and has certainly earned the attention she has received.
9. She's A Nature Lover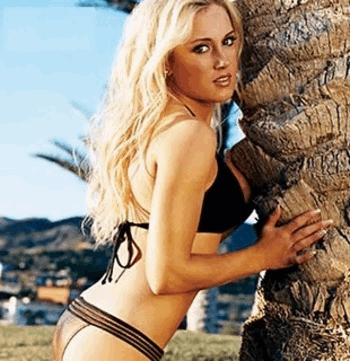 Gulbis is not your typical hard-headed athlete, she is also in touch with her environmental side.
Here she showed the local trees some love while shooting for FHM magazine.
8. She Looks Good In Anything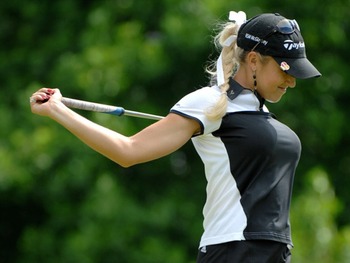 While not everyone draws reactions from their work clothes, Gulbis certainly looks good in hers.
Whether she's shooting a magazine spread in a bathing suit or just smacking golf balls off the tee, she always looks good.
7. She Is Hardworking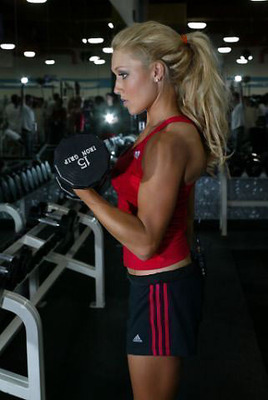 Just because she naturally looks great and is good at golf does not mean she rests on what she has.
Gulbis, always looking to be better, works for what she wants.
6. She Has Good Looking Friends
While this certainly does not pertain to Dustin in particular, his friends will want to hang out with him more, even if he is losing.
5. She Can Be A Caddie
While wearing what has to be one of Dustin's favorite golfing outfits, she seems to have no problem holding the pin.
4. She Can Be A Worthwhile Golfing Partner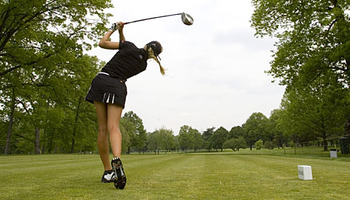 She can lineup at the tees and play golf too.
And there is no problem with letting her tee off first.
3. She Is Fun To Stretch With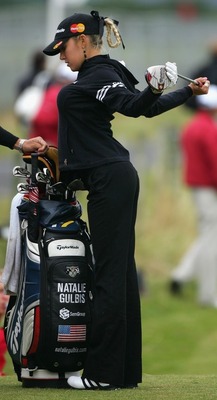 Warming up with Natalie is never a dull time.
Flexibility is a big-time positive.
2. She Is Not Shy Around The Camera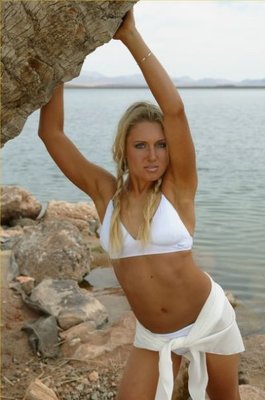 Model.
Professional golfer.
Television personality.
Natalie is not afraid of the camera.
1. She Does Not Have To Go To The Beach To Tan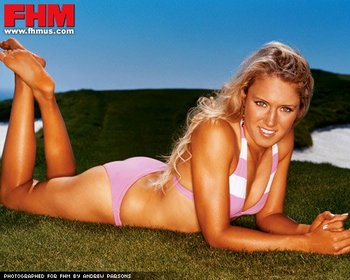 While many females have to find tanning time at the beach or in a tanning bed, Natalie has no problem enjoying herself on the fairway.
Keep Reading