2011 NFL Draft: 10 Players with Bust Potential in April's Draft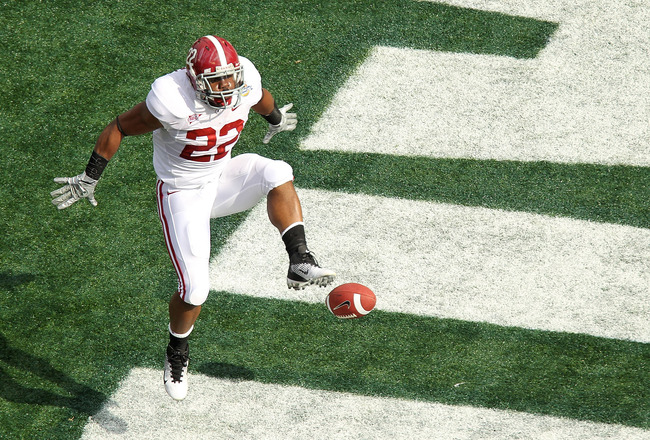 Mike Ehrmann/Getty Images
The 2010 regular season is officially behind us, which means that, for most of us, our eyes are already trained towards the 2011 NFL Draft.
We've been sifting through mock drafts, making plans for our teams in our minds and can only wait with bated breath for the outcome of it all, which doesn't come for another three months.
Well, as you're doing your mock drafts and planning out every move for your team, I'd like to offer you a little help.
It's hard to call draft busts without things like interviews and the like, but it wouldn't hurt to lay down some preliminary guesses.
With that in mind, let's take a look at 10 guys who have a lot of draft bust potential in April's draft.
10. Cam Newton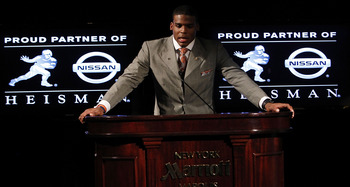 Jeff Zelevansky/Getty Images
I might as well get the biggest name on this list out of the way first, as he's going to be on your minds for the whole slideshow.
Cam Newton is a hot commodity in the 2011 draft after an outstanding season that comes to an end with the national championship game.
Newton is big, tough and physical with a cannon of an arm and great accuracy to match. All of this would suggest that Newton has a great future in front of him in the NFL.
Well, don't get too far ahead of yourselves.
How well he succeeds in the NFL depends heavily on how he will be able to make the transition to a pro-style offense.
Sure, he has proven capable of making throws, but can he take snaps under center? How good are his pre-snap reads? Can he work with his arm first and his feet second?
How all of that turns out (and more) will determine whether he's the real deal or just the next Vince Young (or, god forbid, the next JaMarcus Russell).
9. Jake Locker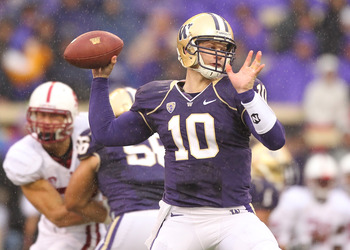 Otto Greule Jr/Getty Images
If there is one quarterback who proved the value of declaring for the draft early, it's Jake Locker.
Should he have entered the draft last year, Locker would have been worth a top five draft pick.
Now, Locker may find himself falling out of the first round and may have exposed some true weakness in his abilities.
Scouts still rave about his intangibles and his skill set, but the fact is that Locker dealt with a couple of injuries this year and put on an extremely unimpressive performance that would lend one to believe that Locker isn't quite the quarterback everyone thought he was.
He is still an elite prospect in my mind, but he is the most likely of the top quarterbacks (aside from perhaps Cam Newton) to turn out to be a bust.
8. Justin Blackmon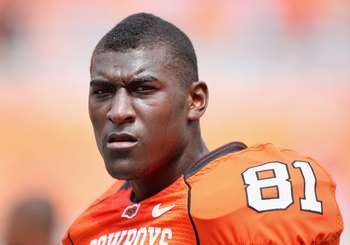 Christian Petersen/Getty Images
There is no doubt that Blackmon has talent, and there is no doubting the performance that he put on at Oklahoma State. He did a fantastic job of following in the footsteps of Dez Bryant.
The questions that really surround him in my mind are twofold:
1. Would NFL-level talent at the cornerback position bring down his level of production? At 6'1", Blackmon doesn't really have the height to post up or out-jump a lot of cornerbacks despite his high athletic ability. He would have to rely more on positioning in zone coverage and sharp route-running to open himself up.
2. Is Blackmon just a flash in the pan? There are plenty of guys who come out with a huge season in college, capitalize on it and then play mediocre football in the NFL. There are, of course, those who go on to be successful in the NFL as well. The question is, which category does Blackmon fall into?
It's hard to answer those questions, but at the same time, it's hard to doubt that that potential is there.
7. Jonathan Baldwin
Jared Wickerham/Getty Images
It's hard to doubt Baldwin's athletic ability, but there are two things working against him right now.
For one, Baldwin has a criminal history of sorts. Back in 2009, Baldwin was charged with misdemeanor indecent assault, summary harassment and summary disorderly conduct, all three of which were eventually dropped.
The chargers may have gone away, but that could still make teams wary.
The other knock against him are the holes in his game, namely his inconsistent hands and his difficulty separating from defenders.
Baldwin was kept off the list of first round talent in the beginning of the season because of his tendency to drop passes. While he managed to fix that over the course of the season, it will still be a point of concern until he can prove that he can catch consistently.
His difficulty creating separation is more of a concern. If he has a hard time of it against the kind of competition Pitt faces, what will it be like when he faces NFL-level defenses?
6. Marcus Cannon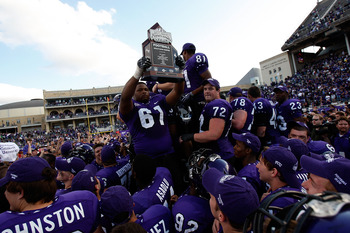 Ronald Martinez/Getty Images
There was a time when Marcus Cannon was considered the best offensive guard in the 2011 draft class.
His stock has fallen since then to the point where he is considered to be perhaps a third-round pick, but even his value in that round is in question after his performance in the Rose Bowl.
Cannon was manhandled, even knocked over once or twice by Wisconsin's J.J. Watt. That does not bode well for him.
5. Nick Fairley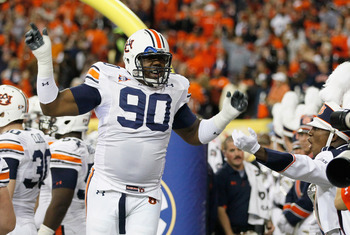 Kevin C. Cox/Getty Images
There is no doubt in my mind that Nick Fairley is extremely talented and has a lot of potential for success in the NFL.
My major concern here is that a lot of players have described Fairley as being a dirty player.
It has been noted on more than one occasion, especially against the Georgia Bulldogs, that Fairley has a tendency to hit after plays and has even shown no concern when it comes to injuring players through his physicality.
With the NFL's recent crackdown on illegal hits, that kind of play will not last long in the pros. If Fairley can take that vicious edge off his play, all is good. If not, though, Fairley could find himself on the wrong end of fines and suspensions.
4. Allen Bailey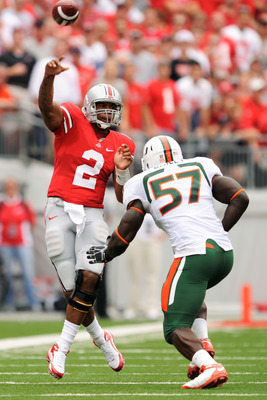 Jamie Sabau/Getty Images
Taking on a project player is always a risk, regardless of physical ability.
Allen Bailey has worked his way into first-round consideration despite the fact that he only recently switched to defensive line and is still quite raw at the position.
Bailey may be the biggest physical freak in the 2011 draft, but the fact that the team that takes him takes the chance on his development as well is huge.
The team that picks Bailey could either end up with high return or a big time bust.
3. Adrian Clayborn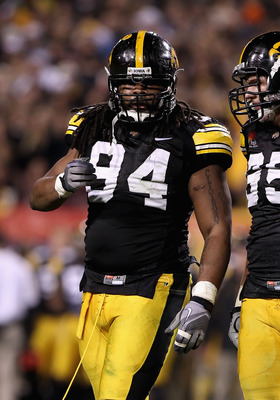 Christian Petersen/Getty Images
To make this clear, Adrian Clayborn still has the potential for success at some level in the NFL, but he may not be the difference maker people thought he would be.
Questions have recently started to crop up concerning Clayborn as a person as well as as a player.
Can he finish? Is he a hard worker? Can his power rush translate to NFL level talent? Is he going to punch more cab drivers?
Behavioral problems are killer, but it's even worse when that is coupled with doubts about playing ability.
2. Rahim Moore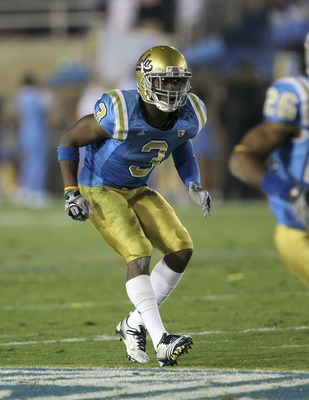 Stephen Dunn/Getty Images
There is a lot of evidence to make one believe that Moore has a great future in the NFL. The problem is, there is also a good amount of evidence against that.
Take this past season as an example.
While plenty of blame also rests on, well, the rest of the team, UCLA fell on hard times this year and had a lot of trouble stopping the upper-echelon quarterbacks (see vs. Stanford, 35-0).
Moore is going to be facing top-flight talent at the quarterback position at all times in the NFL. If he plays the way he played against Stanford regularly against top competition, who knows how he will fare professionally?
1. Mark Ingram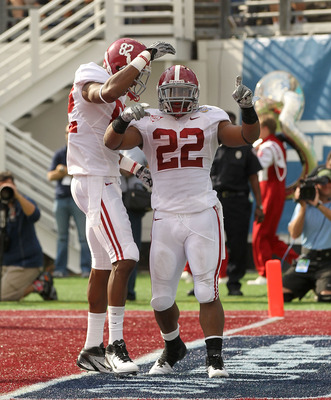 Mike Ehrmann/Getty Images
I've seen a lot of people continue to make excuses all year long about why Mark Ingram is still worth a first-round pick despite the fact that his production is down and he doesn't seem to have the same effect on people as he did last year.
The honest truth of the matter is that the thing that separates Ingram from the crowd, and what makes him a first-round talent, is the hardware.
Winning the Heisman Trophy and a national championship in the same year still has people high on this kid.
Ingram is good; don't get me wrong. He's done good things in college, and he has some skills that will translate well into the NFL.
To me, though, he is not worth a first-round pick. Against top-flight athleticism, Ingram really only has short yardage work as a definite plus for him, and that just isn't enough.
Keep Reading