Premier League: Why the EPL Is More Competitive Than La Liga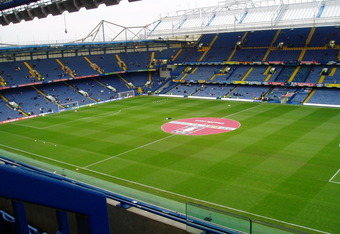 Ahhh, the Premier League. With its abundance of stars and the great teams that there are in the English game, is the EPL the most competitive league in the world? In this day and age, the two most prominent and most attractive leagues are La Liga in Spain and the EPL. However, this article is not about which league is the best, nor which is the most entertaining, but rather how rigorous it is for the best sides in the EPL to compete with the rest of the teams, as compared to La Liga. This article was written in response to an earlier article I had read and to a fellow writer on Bleacher Report. It seems to me that we may very well have a difference of opinion. Why not? Everyone is entitled to their own views, but in my particular opinion, the seasons that La Liga produces do not conjure up the same type of competitiveness that the EPL does and here's why.
The Top Sides in the EPL and La Liga:
The EPL has a top five (I would even say a top six, barring Liverpool's horrific start to this season), while La Liga has a top two. There is no doubt that either Real Madrid or Barcelona will win the League title this year, but can the same be said about England's top two teams in Chelsea and Manchester United? Nobody can predict that either of those teams will run away with the title, especially given how close the race has been this year with Manchester City, Arsenal, and even Tottenham right on United's heels. Chelsea have fallen off the pace in recent weeks, but it would be foolish to count them out as genuine title contenders in midseason. Do Real Madrid and Barcelona have any worthy opponents challenging them? I think not.
Clive Brunskill/Getty Images
The Points Being Dropped by English Sides: The teams in the English league have played about 20-22 games while the Spanish teams have played about 17-18 games. However, the top two teams in Spain have more points than England's top two while playing less games. More games are being drawn and even lost by the bigger clubs in the Premier League. The quality of the smaller clubs is rising due in large part to an abundance of great managers in the Premier League. Parity is a good thing because it keeps us fans on our toes, nervously anxious (in a good way) to hope for our desired result.
Scores between the top sides: A few weeks back, Barcelona thrashed its only competitor for the title with a score line of 5-0. I would even say that this is Barcelona's title to lose barring any slip-ups (which is highly unlikely), but anything can happen, right? Scores of that magnitude will never happen between the top five in England, let alone the top two. There was another match between the top two teams in England that I recall in the form of Manchester United and City. That score line was mere 0-0. Not highly entertaining, I might add, but United did not run away with a victory, as Barcelona did against Real Madrid when they thrashed them.
Conclusion: Both leagues produce a high amount of passion, desire, and drive in their respective matches, but between the best two leagues in the world, the English Premier League is more competitive than La Liga.
This article is
What is the duplicate article?
Why is this article offensive?
Where is this article plagiarized from?
Why is this article poorly edited?