50 Greatest Hockey Quotes of All Time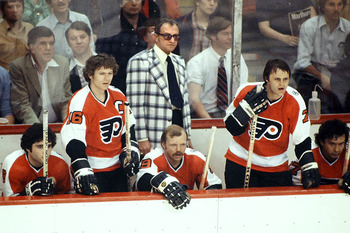 One of the most quotable coaches in NHL history Fred "The Fog" Shero
Hockey players are usually known as humble guys. They rarely deviate from the expected script in interviews, preferring to use the same tired cliches every time they speak to the press.
"I give 100 percent every game."
"It's about the team."
"Take it one game at a time."
When they offer something outside the norm, it is often cause for celebration.
With that in mind, here are 50 of the best quotes in hockey history.
Harold Snepsts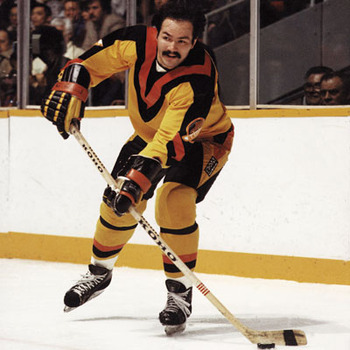 "Aww, don't worry Doc. If that happens, I can always come back as a forward!"
—Harold Snepsts after being advised by a doctor to wear a helmet to avoid brain damage.
Brendan Shanahan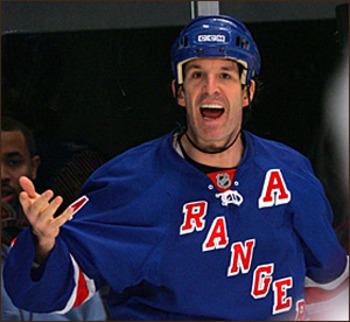 "Watching a shootout is like admitting you watch Survivor or search the internet for porn."
—Brendan Shanahan.
Fred Shero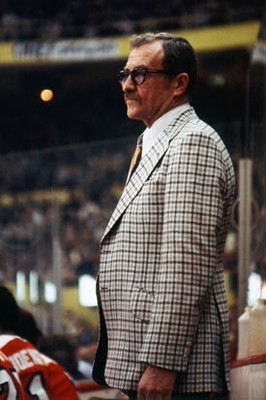 "We know that hockey is where we live, where we can best meet and overcome pain and wrong and death. Life is just a place where we spend time between games."
—Fred "The Fog" Shero, who was the head coach of the Philadelphia Flyers during their Broad Street Bullies days.
Brendan Shanahan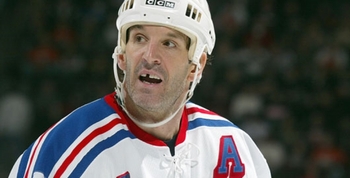 "You know, there's nothing better than making yourself dinner and watching Thursday night TV. Also, I just got a computer. And I'm fanatical about doing the laundry. There's nothing better than a stack of fresh, clean clothes. Except maybe a good movie. You know that creepy-looking guy you stare at two seats behind you, thinking, who would come to a movie by himself? That's me."
—Brendan Shanahan
Jacques Demers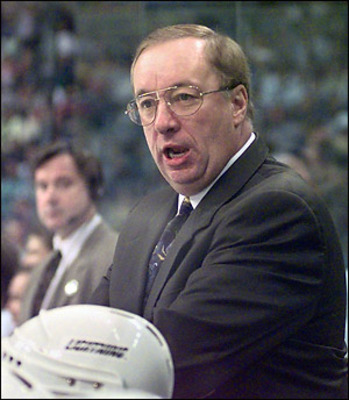 "Trade Steve Yzerman? That's like asking me if I want to trade my son Jason for the kid next door."
—Jacques Demers
Brett Hull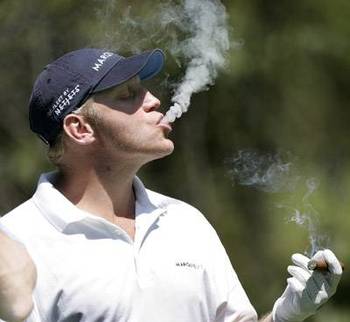 Dan Patrick: "Brett, do you catch flak for listing crossword puzzles as a hobby?"
Brett Hull: "What, Dan? Do I catch flak because I AM SO MUCH SMARTER than everybody else?"
Brendan Shanahan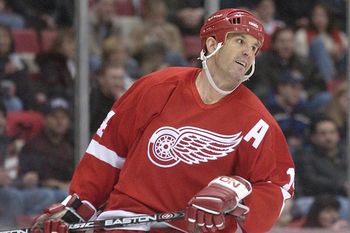 "I usually call the new guy and let him know where I like to sit on the bus, tell him ways he can stay out of my way, make sure he knows not to touch any of my stuff."
—Brendan Shanahan
Brett Hull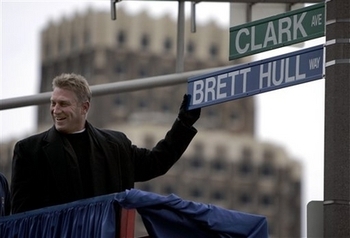 "The top three worst things I've seen in hockey? The invention of the trap. The invention of the morning skate. And the invention of the extremely ugly uniform."
—Brett Hull
Pete Cusimano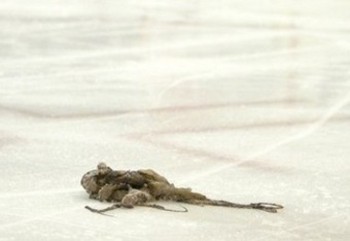 "Well, what I did was bring the octopus in a brown paper bag. I always let the people sitting around know what I was going to do. Most of them took the news quite calmly. Once, though, this woman beside me let out a scream. I had leaned over and said to her very quietly, 'Look, I think you should know. I'm the octopus-thrower.' She couldn't take it."
—Pete Cusimano
Duncan Keith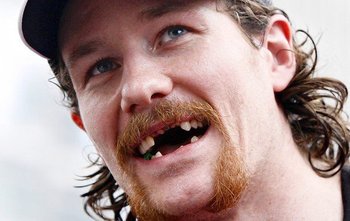 "My teeth weren't that good to begin with, so hopefully I can get some better ones."
—Duncan Keith
Harry Sinden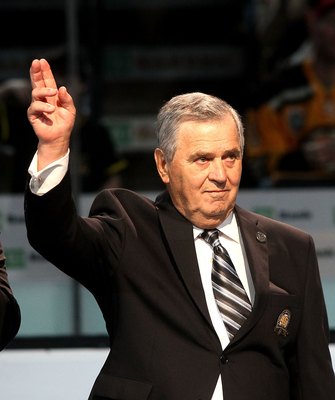 Bruce Bennett/Getty Images
"The remedy, right now, is two scotches and an aspirin, I think."
—Boston Bruins general manager Harry Sinden after the Bruins were knocked out of the playoffs.

Robert Dirk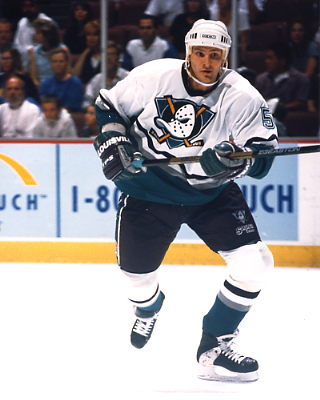 "All the records were gone. So I figured here's one record I can get."
—Robert Dirk after being called for the first instigator penalty in Anaheim Mighty Ducks history.
Martin Brodeur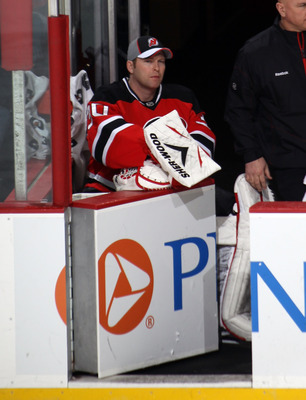 Bruce Bennett/Getty Images
"Why is a puck called a puck? Because dirty little bastard was taken."
—Martin Brodeur
Petr Klima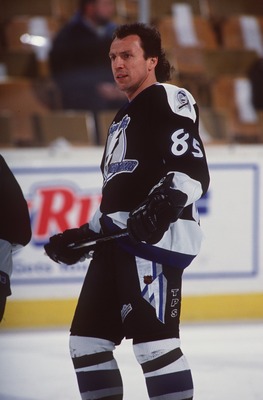 Rick Stewart/Getty Images
"I only have one goal in each stick."
—Petr Klima explaining why he broke his sticks after scoring
Gary Bettman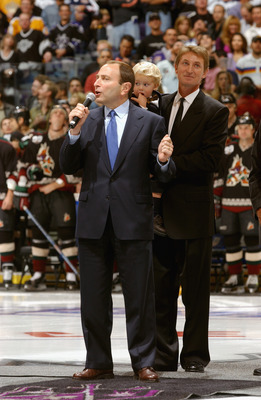 Harry How/Getty Images
"When you take off that sweater, your jersey, after today's game, you will be the last player in the NHL to ever wear 99. You have always been and you will always be 'The Great One,' and there will never be another."
—Gary Bettman on retiring Wayne Gretzky's number 99

Jacques Plante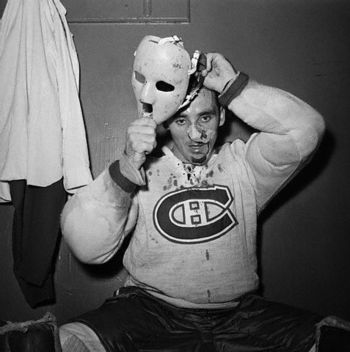 "How would you like a job where, every time you make a mistake, a big red light goes on and 18,000 people boo?"
—Jacques Plante
Patrick Roy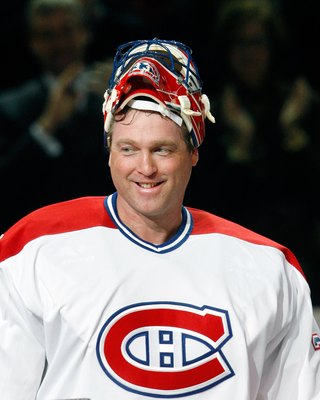 Richard Wolowicz/Getty Images
"I didn't hear him because my two Stanley Cup rings were plugging my ears."
—Patrick Roy responding to Jeremy Roenick during the NHL playoffs.
Jim Schoenfeld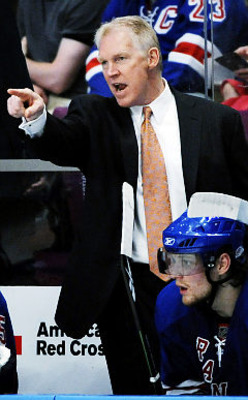 "Have another donut you fat pig!"
—New Jersey Devils head coach Jim Schoenfeld to referee Don Koharski during the 1988 NHL playoffs
Bob Froese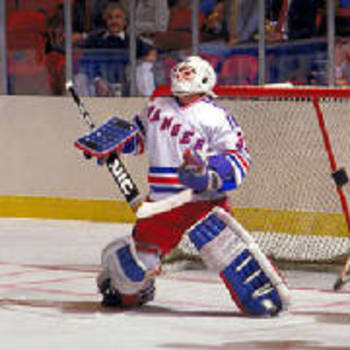 "I'm just glad it wasn't machete night."
—Bob Froese after Rangers fans threw mugs on the ice during mug night
Gordie Howe
Rick Stewart/Getty Images
"You can always get someone to do your thinking for you."
—Gordie Howe after being asked why players always wear a cup, but not always a helmet
Alex Ovechkin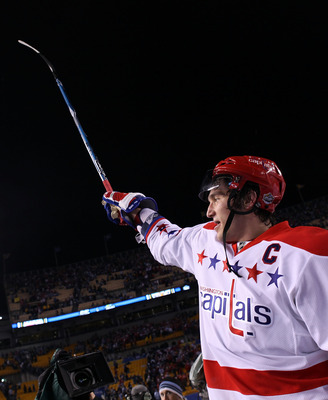 Jamie Squire/Getty Images
"I'm okay. Russian machine never breaks."
—Alex Ovechkin after being struck with a puck


Harold Ballard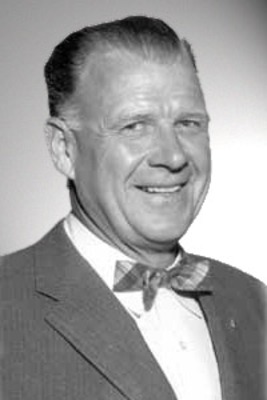 "She doesn't pay me anything. I pay her. Besides, what position can she play?"
—Toronto Maple Leafs owner Harold Ballard on tearing down the huge picture of Queen Elizabeth that was once in Maple Leaf Gardens
Toe Blake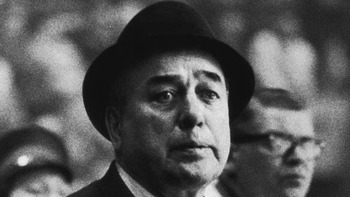 "If I knew the answer to that I'd bet $10,000 on the game and retire from coaching."
—Montreal Canadiens coach Toe Blake after being asked if his team would win an upcoming game
Jeremy Roenick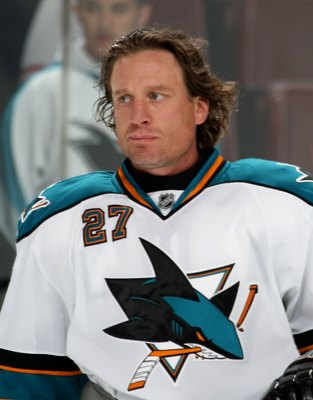 Bruce Bennett/Getty Images
"Yeah, I'm cocky and I am arrogant. But that doesn't mean I'm not a nice person."
—Jeremy Roenick
Chris Pronger
Abelimages/Getty Images
"I don't want to get into a 'he said, she said' with the refs...I'm the he."
—Chris Pronger
Bobby Hull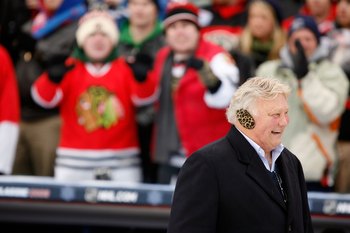 Jonathan Daniel/Getty Images
"I was a multi-millionaire from playing hockey. Then I got divorced, and now I am a millionaire."
—Bobby Hull
Rod Brind'Amour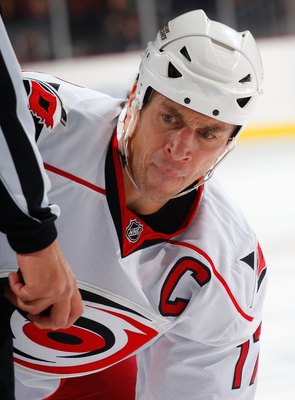 Paul Bereswill/Getty Images
"I was kind of hoping it would straighten it out."
—Rod Brind'Amour on his famously broken nose
Brian Burke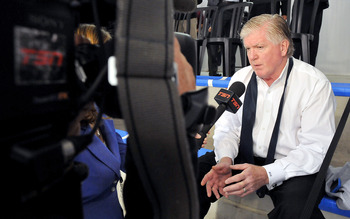 Matthew Manor/Getty Images
"I will personally challenge anyone who wants to get rid of fighting to a fight."
—Brian Burke
Mike Milbury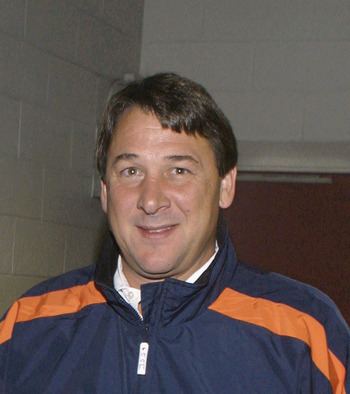 Getty Images/Getty Images
"When he's not injured or acting like a self-centred little dink, he's a very good player."
—Mike Milbury speaking about the Sabres' Tim Connolly during an NESN television broadcast
Bernie Parent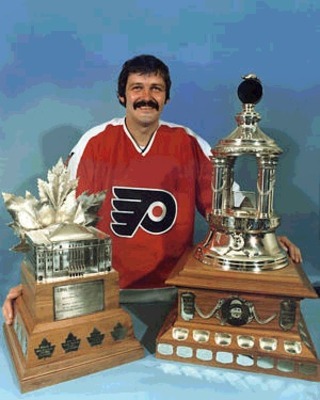 "Every time a puck gets past me and I look back into the net, I say, 'uh-oh.'"
—Bernie Parent

Don Cherry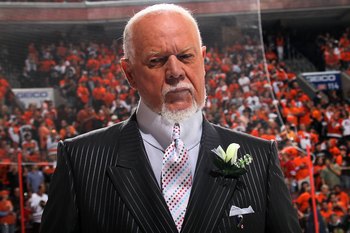 Bruce Bennett/Getty Images
"Here's Wellwood, seven-and-oh in the faceoffs, plus-two, two assists, played 20 minutes, drew eight minutes on the power play, lost a tooth and a pint of blood. What a guy."
—Don Cherry discussing the play of Kyle Wellwood.
Fred Shero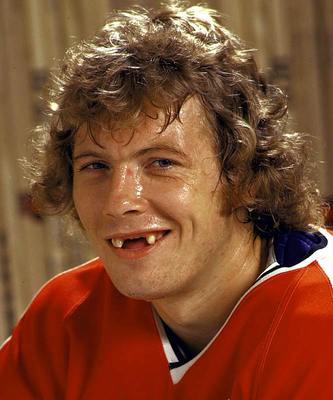 Bobby Clarke - Captain of Shero's "Bullies"
"Arrive at the net with the puck and in ill humor."
—Fred Shero, coach of the Philadelphia Flyers during their Broad Street Bullies days
Stu Grimson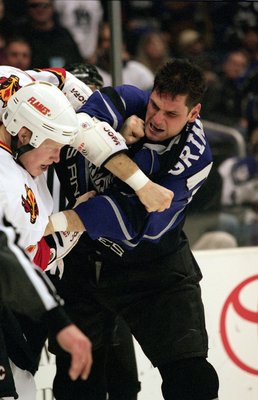 Kellie Landis/Getty Images
"That's so when I forget how to spell my name, I can still find my (expletive) clothes."
—Stu Grimson, explaining why he keeps a color photo of himself above his locker
Terry Crisp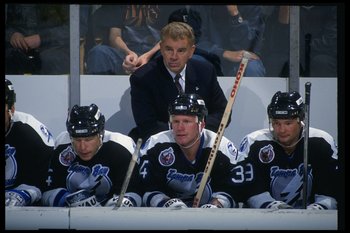 Joe Patronite/Getty Images
"The only difference between this and Custer's last stand was Custer didn't have to look at the tape afterwards."
—Tampa Bay Lightning coach Terry Crisp after a 10-0 loss
Conn Smythe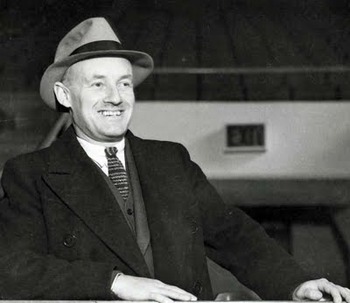 "He scored hockey by the number of fights. If you lost seven to one, but won five fights, he figured you won the game."
—Conn Smythe speaking about King Clancy
Dave Taylor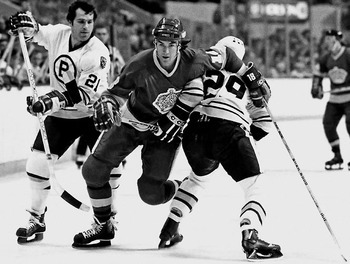 "When he put out his arms to celebrate, the rest of us skated immediately to the bench and left him there all alone."
—Dave Taylor after Marcel Dionne received death threats if he scored two goals in a game
Terry Crisp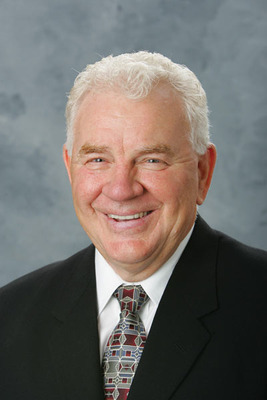 "If our goalies were in a divorce case, they could sue for lack of support and be millionaires tomorrow."
—Terry Crisp after a 10-0 loss
Wayne Gretzky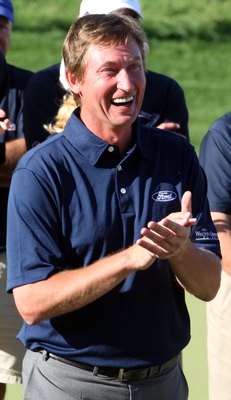 Claus Andersen/Getty Images
"Sometimes people ask, 'Are hockey fights real?' I say, 'If they weren't, I'd get in more of them.'"
—Wayne Gretzky
Glenn Hall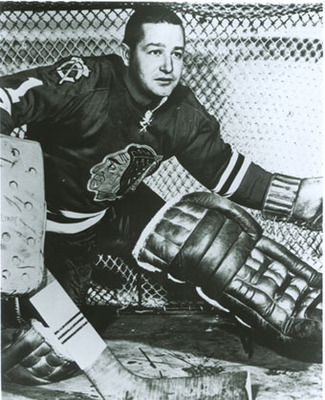 "Playing goal is a winter of torture for me. I often look at the guys who can whistle before a game and shake my head. You'd think they didn't have a care in the world. Me? I'm just plain miserable before every game."
—Glenn Hall
Stan Mikita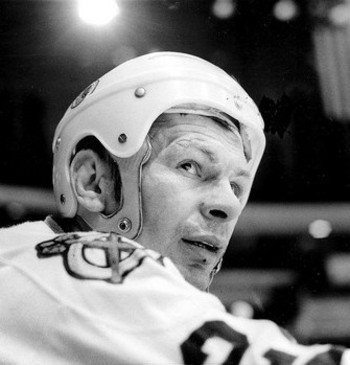 "There are rough players and there are dirty players. I'm rough and dirty."
—Stan Mikita
Larry Robinson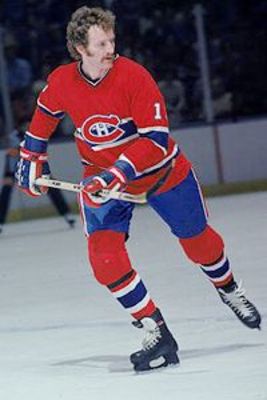 "Was Wayne Gretzky sick?"
—Larry Robinson after winning player of the week
Kenny Reardon
"If he had another hair on his back, he'd be up a tree."
—Kenny Reardon speaking about Maurice Richard's hairy back
Conn Smythe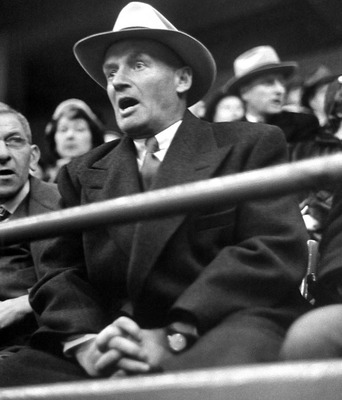 "If you can't beat 'em in the alley, you can't beat 'em on the ice."
—Conn Smythe
Keith Tkachuk
Jim McIsaac/Getty Images
"A goal, an assist and a fight."
—Keith Tkachuk describes the Gordie Howe Hat Trick
Ted Green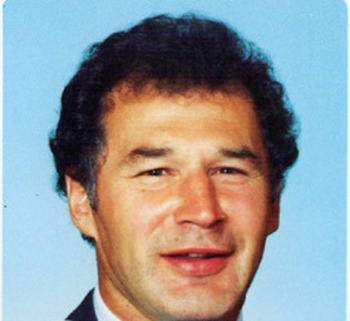 "Tell him he's Wayne Gretzky."
—Ted Green after Shawn Van Allen sustained a concussion and could not remember who he was
Tom McVie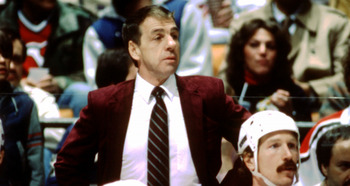 "I slept like a baby. Every two hours I woke up and cried."
—Tom McKvie on sleeping after a loss
Harry Howell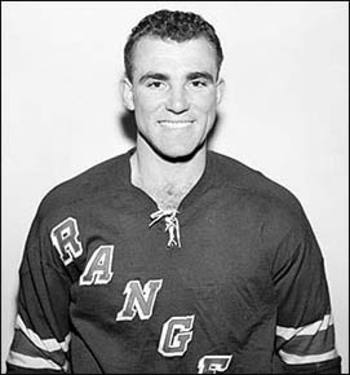 "I'm glad I won the award now, because I expect it's going to belong to Bobby Orr from now on."
—Harry Howell after winning the Norris Trophy for the NHL's best defenseman in Orr's rookie season
Neil Smith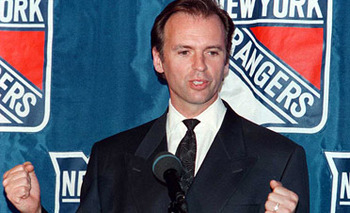 "The playoffs separate the men from the boys, and we found out we have a lot of boys in our dressing room."
—New York Rangers general manager Neil Smith after losing to the Washington Capitals
Fred Shero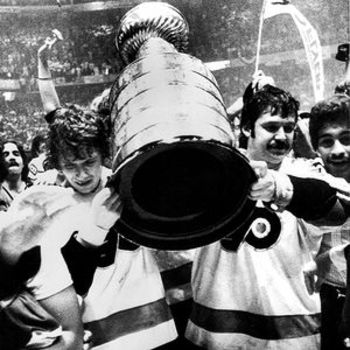 Win today and we walk together forever."
—Philadelphia Flyers Coach Fred Shero wrote this on his famous chalkboard before the Flyers' 1974 Stanley Cup finals victory
Keep Reading