NASCAR Power Rankings: The Definitive Top 25 NASCAR WAGs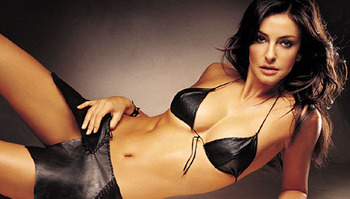 Courtesy of stuffmagazine.com
NASCAR has its fair share of good looking WAGs.
From lovely women like Kyle Busch's new wife Samantha Sarcinella to models along the lines of Ingrid Vandebosch (pictured), there are plenty of attractive females cheering on their male partners as they race around the track each week.
Here are 25 of the best from the past and present.
25. DeLana Harvick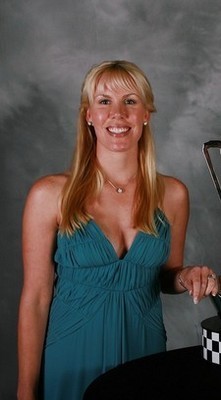 Kevin Harvick's wife barely made the cut to start the list off at No. 25.
24. Katie Kenseth

Matt Kenseth's wife Katie checks in at No. 24.
23. Bruna Oliveira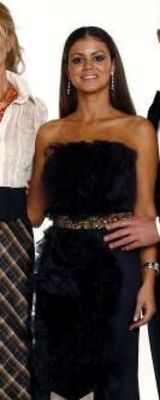 Oliveira makes the list thanks to Jimmie Johnson's crew chief Chad Knaus.
22. Amanda Mathis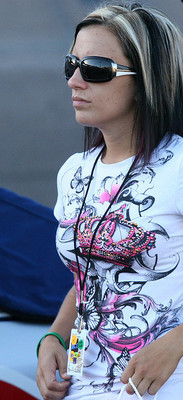 Scott Speed's girlfriend Amanda has a wild style just like her boyfriend.
21. Kim Burton

Jeff Burton's wife Kim is a good looking woman.
20. Krissie Newman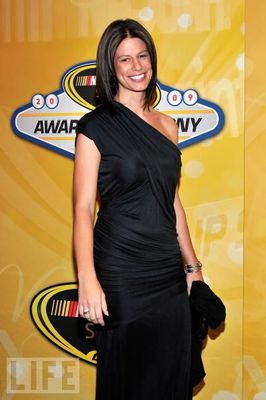 Ryan Newman's wife Krissie is No. 20 on our list.
19. Shana Mayfield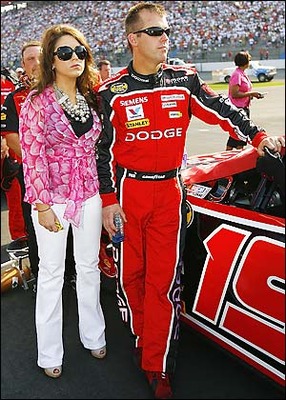 Jeremy Mayfield is pictured here with his wife Shana.
18. Eva Busch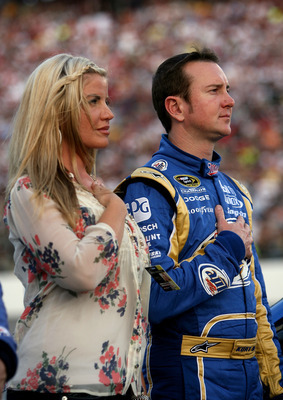 Kurt Busch's wife is a decent looking NASCAR WAG and good enough for 18th on our list.
17. Nicole Lunders
Greg Biffle's wife Nicole is not well known, but she is definitely attractive.
16. Kate Edwards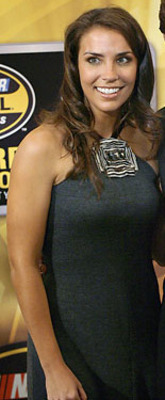 Carl Edwards has done well for himself when it comes to former WAGs, and he did well here with his wife Kate.
15. Connie Freydell
Juan Pablo Montoya's wife is No. 15 on our list.
14. Crystal Hornish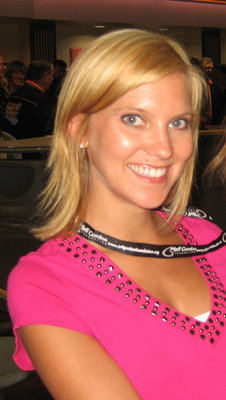 Sam Hornish Jr.'s wife Crystal checks in at No. 14.
13. Cielo Garcia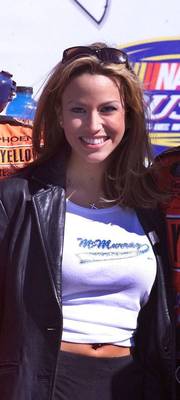 Garcia is no longer a NASCAR WAG, but she used to date Jamie McMurray. She makes the cut because of that.
12. Jamie Schaffer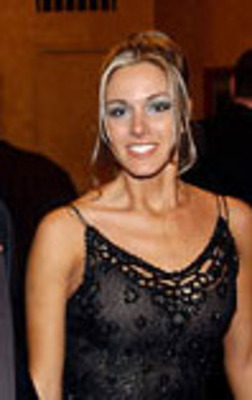 Tony Stewart's ex makes an appearance at No. 12.
11. Sherry Pollex
Pollex is a beautiful NASCAR WAG thanks to Martin Truex Jr.
10. Trisha Grablander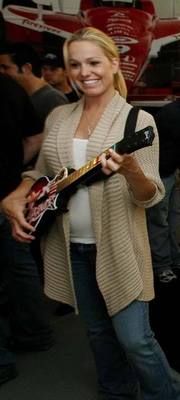 Casey Mears goes home to this hottie after a long day at the track.
9. Samantha Sarcinella
Kyle Busch is clearly getting the better end of his relationship with new wife Samantha Sarcinella.
8. Chandra Johnson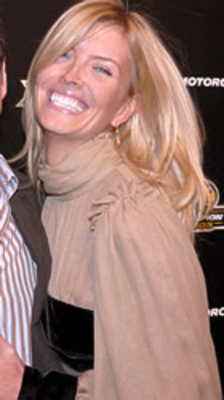 Jimmie Johnson has five Sprint Cup titles and a gorgeous wife.
7. Athena Barber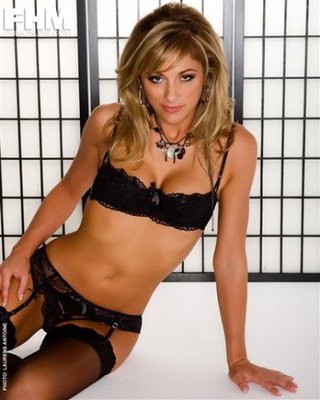 Barber is yet another ex-NASCAR WAG—she is the former longterm girlfriend of Clint Bowyer—who definitely makes the cut.
6. Jordan Fish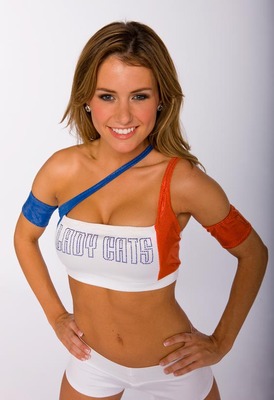 Denny Hamlin's girlfriend Jordan is a former Charlotte Bobcats dancer.
5. Ingrid Vandebosch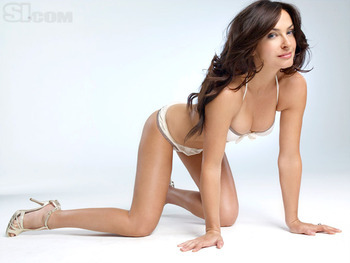 Jeff Gordon's wife Ingird is a Belgian model and would have been higher on the list if not for some stiff competition.
4.Niki Taylor
This 35-year-old bombshell is married to NASCAR driver Burney Lamar.
3. Lynne Kushnirenko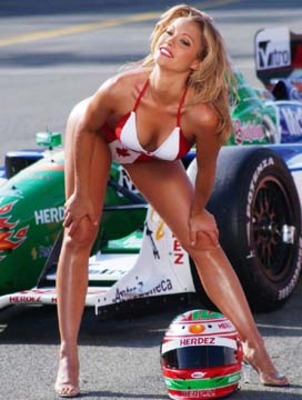 A.J. Allmendinger's wife Lynne is a Canadian model and former Playboy model.
2. Ashley Judd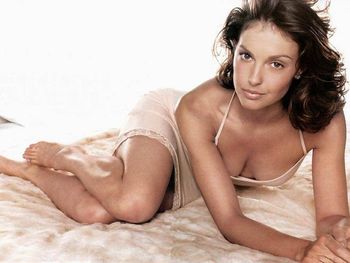 Her husband Dario Franchitti no longer races in NASCAR, but we just had to have Judd on this list.
1. Amanda Beard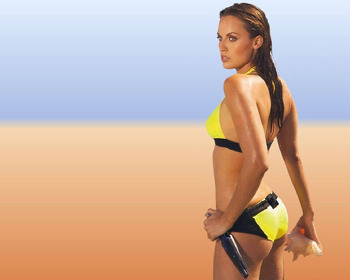 Beard dated Carl Edwards way back when, and that's good enough for us to put her at the top of these rankings.
Keep Reading