UFC 125 Results: Frankie Edgar Vs. Gray Maynard Live Blog, Updates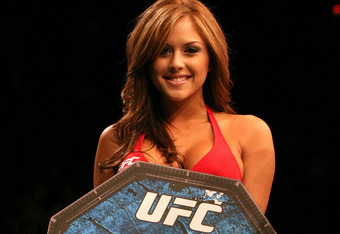 Featured columnist Sam Nassar is on the ground in Las Vegas, Nevada to cover UFC 125 Edgar vs Maynard. The card is stacked and all the fans look forward to seeing if Frankie Edgar can defeat the only man to hand him a loss in Maynard.
I hope you had as much fun reading about the action as I did writing about it live.
A fantastic night of KOs, come-from-behind wins, and one wild decision all adds up to a fabulous night of fights.
An amazing lightweight contest which unfortunately ends in a draw.
In the event of a draw, the champion Frankie Edgar retains his title.
A draw in a title fight? When was the last time we saw this?
48-46, Maynard. 48-46, Edgar. 47-47. The fight is a draw!
A last-minute punch exchange sees the close of this fantastic Lightweight title fight.
I would hate to be a judge for this fight. A round of applause and cheers comes from the crowd.
Shoot from Gray that Frankie stuffs.
Frankie is picking his moments to rush in with two- and three-punch combos. Frankie is working his boxing beautifully with high and low combos that frustrate Maynard.
Clinch from Maynard and we see Gray land some heavy knees.
Frankie attempts two unsuccessful take downs, but Gray is on point with his sprawl tactics.
The crowd again chants "Frankie, Frankie."
Round 5: Frankie is working his punches quickly as he ducks under Gray's power shots.
Round 4: Frankie goes for a take down early and immediately slaps on a tight guillotine choke. Gray fights off the choke and the two fighters continue to exchange on their feet.
Frankie works beautiful punches and is using his speed well.
Round 3: Edgar regains some much needed lost ground.
Round 3 Frankie is starting to regain his speed and confidence after his early difficulty.
Frankie circles with jabs. Frankie pulls a powerful reverse drop on Gray for the take down. More punches from Frankie and now Gray's eye is visibly cut.
Round 2 Frankie has gotten a bit of his composure back but does not seem to be comfortable standing with Gray.
Randy Couture in Gray's corner with instructions for the talented wrestler.
Gray dominated the first round without question
Frankie is bleeding from the nose. Again gray punches Frankie and knocks him down. Frankie is dazed on his feet.
Gray is all over Frankie not letting up with punches. Gray has now dropped Frankie 3 times in the opening round. Frankie is trying to take rests and compose himself,
Reaching right hand knocks down Edgar.
This article is
What is the duplicate article?
Why is this article offensive?
Where is this article plagiarized from?
Why is this article poorly edited?