Bleacher Report: A Fond Farewell—A Journey Well-Trodden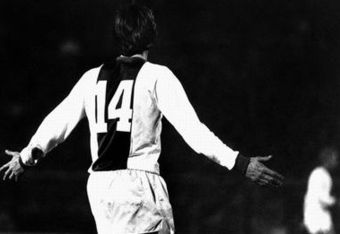 We all go through this...

This happens to be my farewell article, as my priorities are based somewhere else now. It would be an injustice if I left this place without a word—for the writers, for the readers, for my companions here, for all bleacher creatures of Football section—as this place proved my first platform of writing and bloody hell, what a lovely place it has been! A place where you could/can share the common interests, laugh at banters, throw sarcasm, intrigue others with comments, gain knowledge on all things football and what not! It has been like a friendly pub to me.
I would like to thank all who gave reads to my articles, liked them, commented over them, offered criticism—which only could polish me and enlighten me through many ways.
From the bottom of my heart, Thank You!
I would like to write a few things here just to emancipate myself from the burden; a burden which I have been carrying since some great writers stopped writing here; a burden which I feel on my shoulders since an army of new writers started emerging here—all ambitious, all respectworthy, all knowledgeable peeps in their own way—who, sometimes, write what they like, not what should be written.
I wouldn't name anyone, but it's just a generic statement so that all could benefit from what I am going to write.
I came here in the early and blossoming days of Football section, when Alex Dimond, Andrew McNair, and Salaar Shamsi used to harness the wild horses—like me—here. Those were the days when the top writers like Guido, Giancarlo Rinaldi, Willie Gannon, Illya McLellan, Adamo Digby, Marzia Hazra, Barney Corkhill, Maire Ofeire, Yoosof Farrah, Awesome™ Eldin, Samrin Hasib, and the likes of Sergey Zikov used to grace the front page of Football page with their excellent write-ups.
If I had to pick my favorite writer here, then it would be a close tie between Illya, Willie, and Alex Dimond.
It was in those days when the founder Zender didn't have his current Titanic profile picture, which spills out only one thing: "I am on the top of the world!"
These writers offered some knowledge, something to learn, something to give, something to think about, and something of real value.
The current mob of writers suits modern times, the best where everything is written for the purpose of reading only; following the media with a blind eye and giving nothing worth pondering. It's all good—no harm in that. However, one must evaluate what he or she is writing and what purpose his/her write-up will serve for the readers.
It's all good and easy to come out with "All-time Top Managers" and keeping your favorite manager at the top and banging the drum on the names which we all know of, but should never be placed in an all-time list, because when you are writing something like that and you don't include some glorious names like Jimmy Hogan, Rinus Michelis, Bill Shankly, Otto Rehhagel, Matt Busby, Arrigo Sacchi, Valeriy Lobanovskiy, Jack Reynolds, Helenio Herrerra, and likewise, then the purpose of your article is not served at all but, actually, it comes in the radius of misleading and somewhat delusional writing.
That kind of article can have only two effects. One, the likes of people who know this game through and through will take that "all-time" list without those names as a childish effort. Two, the readers who don't know those names will be deprived of some basic and important knowledge on one hand and on the other side will begin to idolize the names that you people have listed who shouldn't be in an all-time list at all.
No offense; I'm just saying so you could know that the coin always has two sides and the proverbial "stopped clock is right twice a day" is accurate.
This is just one thing. If you look at what writers write nowadays at Football section, then it really makes me feel misplaced and unfit, although this is not the reason which has made me leave this place. It's just as when someone is interviewed and is asked the message for the readers at the end—just take it as that. No offense.
What I wanted to say was that when you write something, then please go into the abyss and research it through all the angles; who knows, you might find some pearl worth sharing lying under it.
In the end, it has been a great experience here at Bleacher Report; one that I am never going to forget and would always look at as a foundation. It's only because of this site that I have been approached by many sites to work for them. As now my priorities are based somewhere else and I was finding it difficult to keep up with Featured Columnist assignments and the Bundesliga Community Leader role here, I decided to bid farewell—the ending of this year made it befitting and easier to leave.
As always, respect others, please. This is what I don't find in the comments here. Be safe, and take care of yourself and the beloved ones.
It was great to be here. Cheers!
I will say one last goodbye in the words of Johan Cruyff, who happens to be my all-time favorite football player and has great influence on me.
"If I had wanted you to understand, I would have explained it better." — Johann Cruyff.
If you want to keep in touch then follow me on Twitter @VampyArcher and if you still want to read my articles then you can at my blog Football Stryder.
This article is
What is the duplicate article?
Why is this article offensive?
Where is this article plagiarized from?
Why is this article poorly edited?