NFL Week 16 Report Cards: Grades for Every Team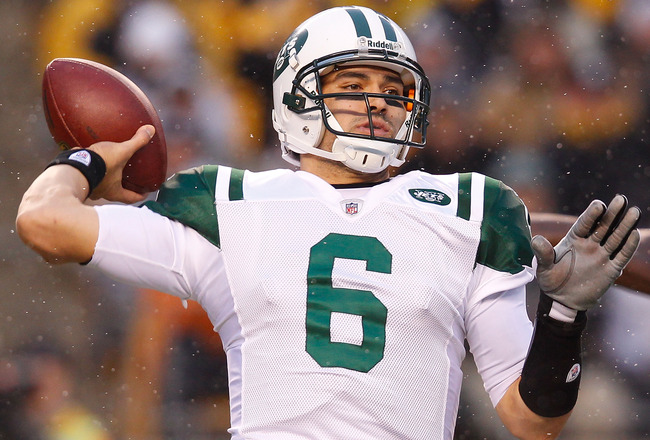 Jared Wickerham/Getty Images
NFL Week 16 Grades come in many shapes and sizes, but one thing's for sure: The Cowboys are not getting graded well for their Christmas Day debacle.
The Redskins may have had the upset of the week, but I'll let others debate that because the Cardinals won on Christmas Day, and Jerry Jones is "mad as hell!"
The Ravens clinched a playoff spot, the 49ers have more quarterback and coaching questions and the playoff picture just got a lot clearer.
The grades for this week's games are in, so let's take a look at how everyone scored.
Dallas Cowboys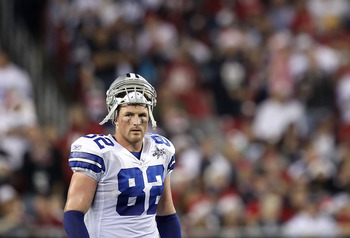 Christian Petersen/Getty Images
Grade: F
You lose to an NFC West team, you get an F. There really isn't much more to break down about this game.
Jon Kitna threw two pick sixes before his injury, and the Cowboys just couldn't overcome the Majesty That Is John Skelton (or something like that—congratulations, Cardinals fans, you done good).
Carolina Panthers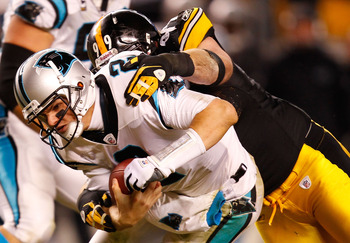 Jared Wickerham/Getty Images
Grade: F
The Panthers were facing a Steelers defense that didn't have Troy Polamalu, and Jimmy Clausen still looked like a rookie who hadn't taken more than a few snaps.
Clausen has had enough time that he should be showing some progress, and he's not. Meanwhile, the receivers continue to let him down, just to be clear that it's not all Clausen's fault. The Panthers have no running game and no defense, and that's a big reason why this team only has two wins.
San Diego Chargers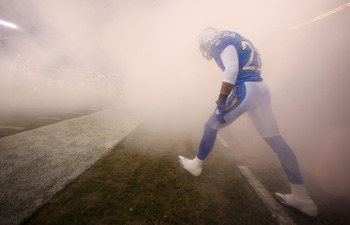 Donald Miralle/Getty Images
Grade: F
I can't even look at the Chargers right now. This is just about as awful as it gets. The inconsistent play this team has shown this year is disappointing on a level I can't even describe. There's no excuse for a team with this much talent to lose to the Bengals.
If Norv Turner loses his job, this game will be one of the reasons why.
Seattle Seahawks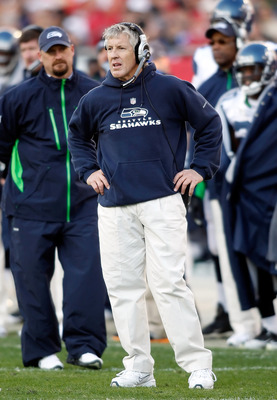 J. Meric/Getty Images
Grade: F
The Seahawks lost but still keep a shred of hope they can make the playoffs by beating the St. Louis Rams next Sunday.
There's just nothing amusing about this anymore.
New York Giants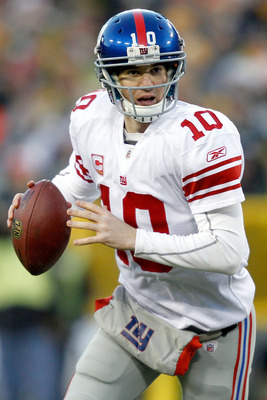 Matthew Stockman/Getty Images
Grade: F
The New York Giants are bleeding desperation out of their pores, and it only got worse as the game went on.
The Giants got beaten in every facet of the game, and they quite clearly still are trying to get over last week's loss.
Buffalo Bills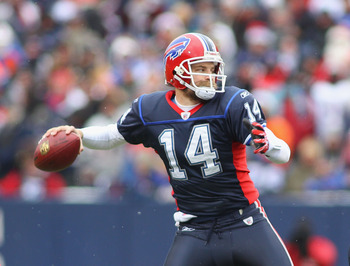 Rick Stewart/Getty Images
Grade: F
The Bills, despite their failings, put up 30 points against the Patriots earlier this year. Bill Belichick wasn't about to let that happen again, I will concede the point, but c'mon man!
The Bills got destroyed today, and in a way that's a good thing for the draft, but it's not good for their grade today.
San Francisco 49ers
Jonathan Daniel/Getty Images
Grade: F
It may be a battle between two NFC West teams, but the loser automatically deserves an F. That's just how bad this division is this year, and we haven't even gotten into the sideline fight between Troy Smith and Mike Singletary.
This team is a mess, and the 49ers fans are the big losers in all of this.
Houston Texans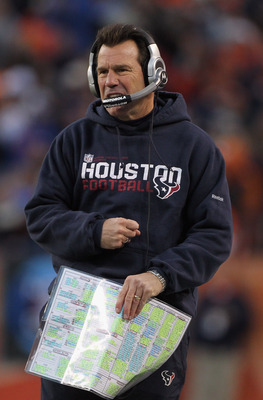 Doug Pensinger/Getty Images
Grade: F
Quick quiz: You have one of the best offenses in the league, and you're facing a team whose defense has been, in a word, bad this year.
This team also is starting a rookie quarterback with serious questions about his ability to adapt to the pro game.
How do you play this team?
Apparently not well.
Jacksonville Jaguars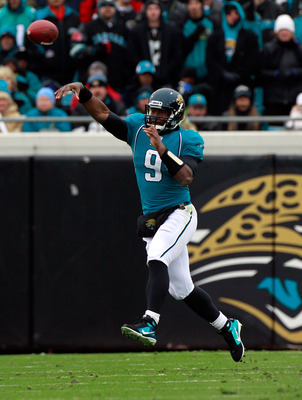 Sam Greenwood/Getty Images
Grade: D
The Jaguars just aren't the same team without Maurice Jones-Drew, and you don't need any further proof of that than today's game versus the Washington Redskins. The Redskins have been finding new ways to lose this year, but today it was the Jaguars.
David Garrard had two interceptions, and the Jaguars had absolutely no running game worth talking about, or even mentioning in casual conversation.
Cleveland Browns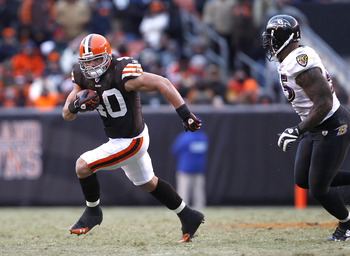 Matt Sullivan/Getty Images
Grade: D
The Browns had a pretty bad day, and so did Colt McCoy. McCoy had three picks, two of them avoidable had Mohamed Massaquoi decided to participate in the play rather than just watch it happen, but that's just the tip of the iceberg.
The Browns got pushed all over the line of scrimmage, and the Ravens, as promised, neutralized Peyton Hillis.
Tennessee Titans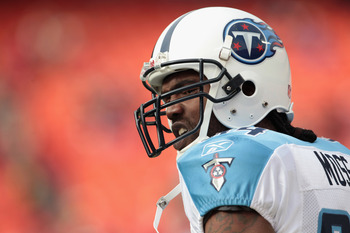 Jamie Squire/Getty Images
Grade: D+
The Tennessee Titans played a very sloppy game, dropping passes and missing tackles, but they still put 17 points on the board against the Kansas City Chiefs, so they get some style points for that.
Chris Johnson had yet another bad day with only 58 rushing yards, and this has turned into a lost season for the running back who had 2,000 yards last year.
Meanwhile, the Titans are left with more questions than answers as the season winds down.
Miami Dolphins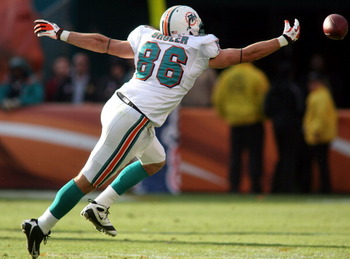 Marc Serota/Getty Images
Grade: C-
At first glance, you may say, "You graded the Dolphins THIS high?"
Yes, because while the Dolphins collapsed down the stretch, the Lions are a much better team than their record would indicate. If Matthew Stafford could've stayed healthy, this team might be flirting with a .500 record.
Still, Chad Henne is not the future of this team, and his two picks were the difference in the game.
Oakland Raiders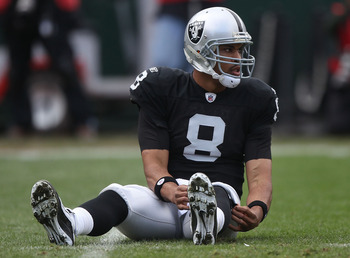 Jed Jacobsohn/Getty Images
Grade: C
For a team who had little hope of making the playoffs at the beginning of the day, the Raiders came out and played a good game.
Jason Campbell didn't throw any interceptions, and the game was close throughout.
The Raiders are a much improved team this year, and they could very well contend for the AFC West crown next year.
New York Jets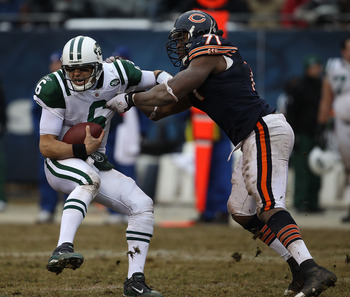 Jonathan Daniel/Getty Images
Grade: C
The New York Jets lost but still will be in the playoffs, so there you go. They lost a shootout with the Chicago Bears, but that's going to happen with a defense that doesn't play well against good quarterbacks the last few weeks.
Mark Sanchez had a great first half but wasn't able to put a complete game together, and that's something Sanchez will need to do in the playoffs.
Arizona Cardinals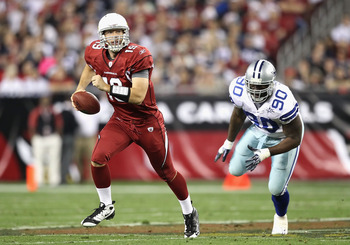 Christian Petersen/Getty Images
Grade: B-
The Cardinals are to be commended for beating the Dallas Cowboys with a last-second field goal, but they let the Cowboys back into the game after jumping out to a lead that included two pick-sixes by the previously unseen defense.
John Skelton had 183 yards and one touchdown, which was good enough to get the win.
Chicago Bears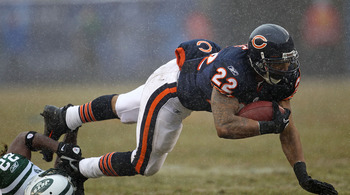 Jonathan Daniel/Getty Images
Grade: A
The Bears finally look like the playoff team their record shows them to be, going out and knocking the Jets around for four quarters in a shootout that very few predicted would happen.
The Bears offense was clicking on all cylinders, and they had great showings in both the passing and the running games.
Denver Broncos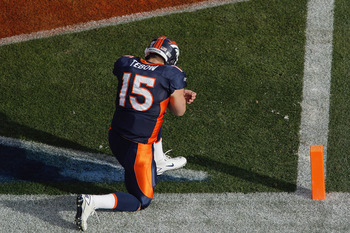 Justin Edmonds/Getty Images
Grade: B
The Broncos came out, played a better game than the Texans and notched a win. Tim Tebow threw for more than 300 yards and a touchdown. He wasn't the team's leading rusher, but that's really a good thing.
The Broncos are going forward with Tebow, but next year will be the real test for the young quarterback.
Indianapolis Colts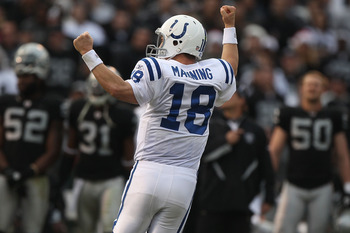 Jed Jacobsohn/Getty Images
Grade: B
It was a close game, but the Colts held it together and pulled it out. Manning was all over the place with three touchdowns and two interceptions with only 179 yards through the air.
The game turned out to be relatively meaningless with the Jaguars' loss, but the Colts knew their playoff life would be much healthier with a win and went out and did it.
Tampa Bay Buccaneers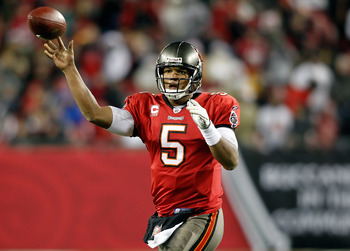 J. Meric/Getty Images
Grade: A-
The Tampa Bay Buccaneers definitely let the Seahawks know they weren't going to just roll over for them, but they do lose marks for letting the Seahawks get a lead in the first place.
Josh Freeman had five touchdowns, and the Bucs get to fight for another week to try to make the postseason.
Pittsburgh Steelers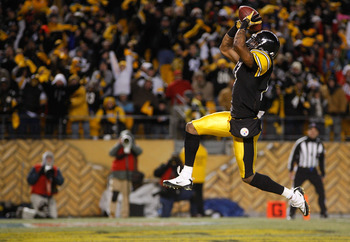 Jared Wickerham/Getty Images
Grade: A
The Pittsburgh Steelers are beat up, but they went out on a short week and took care of business, holding the Carolina Panthers to three points. This could've been a classic trap game for the Steelers, but they made sure they put together a complete game plan and got the job done.
New England Patriots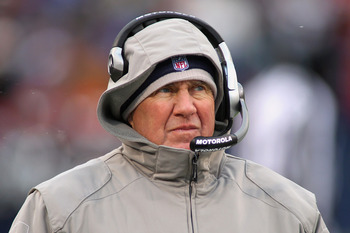 Rick Stewart/Getty Images
Grade: A
Bill Belichick let his Patriots almost get steamrolled the last time they played Buffalo. That wasn't happening on Sunday, and the Bills got a thorough beating as the Patriots put 34 points on the board, allowing the Bills only three points on the day.
Baltimore Ravens
Matt Sullivan/Getty Images
Grade: A
The Ravens came out and handled business in Cleveland. Needing a win to help lock up a playoff spot, the Ravens executed better than Cleveland, controlled the line of scrimmage and just flat-out played better than the Browns.
Detroit Lions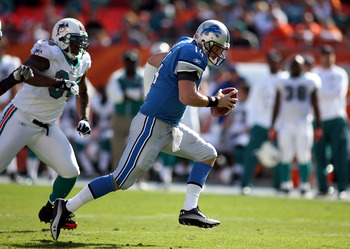 Marc Serota/Getty Images
Grade: B
The Lions are doing pretty well despite not having their starting quarterback for most of the season. The Lions are managing to win games despite playing with their third-string quarterback and not having much of a running game.
Washington Redskins
Sam Greenwood/Getty Images
Grade: A
When you win a game with Rex Grossman, it's hard not to give that team an "A."
The Redskins have compiled a comedy of errors this year, and they somehow found a way to beat the Jacksonville Jaguars, who were playing for a playoff spot.
But the Jaguars didn't have Maurice Jones-Drew, and the Redskins defense was able to concentrate on just shutting David Garrard down.
Kansas City Chiefs
Jamie Squire/Getty Images
Grade: A
The Kansas City Chiefs have completed their training and are ready to take their father's place at the Emperor's side.
At least, that's how I like to describe it because I'm a nerd.
Anyway, the Chiefs have made a great transition from a team drafting at the top of the first round to a playoff team. That's a great turnaround, and we'll see how far they get once the postseason dance starts.
St. Louis Rams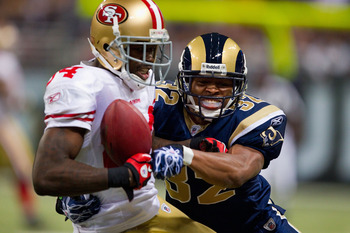 Dilip Vishwanat/Getty Images
Grade: A
Really, what other grade am I going to give the eventual NFC West champs?
I give up with this division. I don't think the Seahawks stand a chance, and that's saying something.
Cincinnati Bengals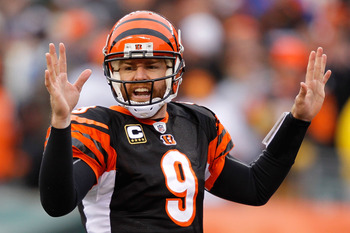 Matthew Stockman/Getty Images
Grade: A
Seriously?!?!?!?
The Bengals beat the San Diego Chargers on a day when the Chargers absolutely needed to win the game just to stay in the AFC West hunt.
Not sure what the last two weeks mean for the Bengals, but it's not good for their opponents, especially the Chargers.
Green Bay Packers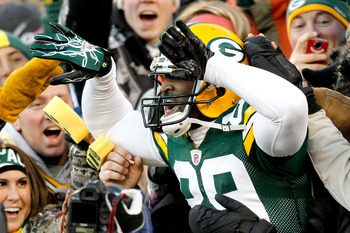 Matthew Stockman/Getty Images
Grade: A
The Green Bay Packers not only came out and showed their fans they're still trying to make the playoffs, they also made an announcement to the league that they are not out of this race yet.
Aaron Rodgers and the offense looked like there had been no break between this game and the last time he took a snap from under center, and the Packers defense made sure Eli Manning is not going to be in a pleasant mood for his post-holiday plans.
Keep Reading