The 120 Worst Logos of All-Time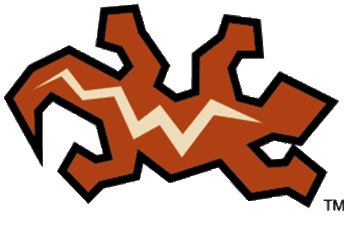 Yes, you are probably asking yourself what the heck is this? Well, me too.
In this slideshow, with all my research completed, I will show you the worst logos in the history of the NHL, MLB, NFL and NBA. Here are the worst 120 logos off all-time.
NOTE: THESE LOGOS ARE IN NO SPECIFIC ORDER.
Cleveland Indians, 1928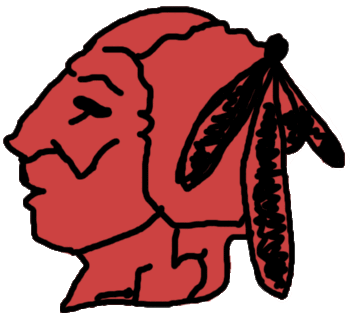 This looks like this is from the Wax Museum in New York City. This is just awful.
Panthers Alternate, 2010-Present
Hockey and Florida doesnt match with each other. No wonder why this logo sucks.
Maple Leafs Alternate, 1983-92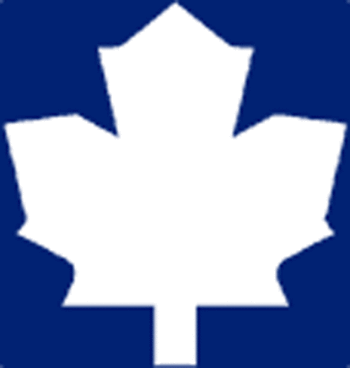 There are too many words here...
Raptors Alternate, 1996-Present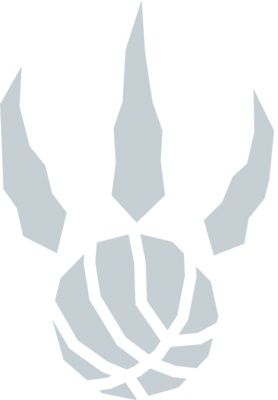 No color at all makes it look awful. It's almost invisible.
Bengals, 1970-80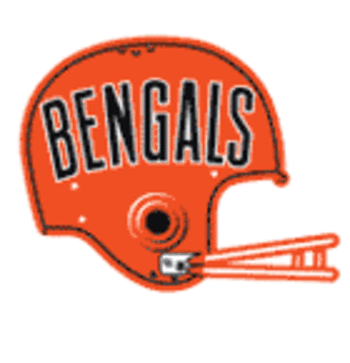 The helmet looks so weird. It doesnt even look like a helmet.
Falcons, 1966-89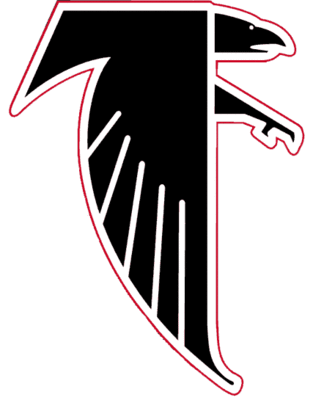 I was thinking about this one. It's not really all that bad, but it could be better. It's too bland.
Los Angeles Kings Alternate, 1996-Present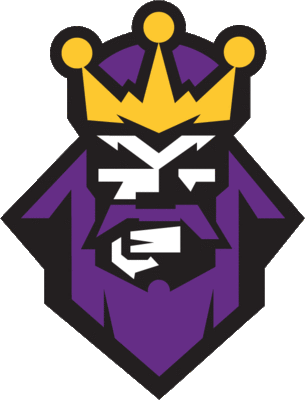 This king looks too demanding and there is to much going on in this one.
Orioles, 1901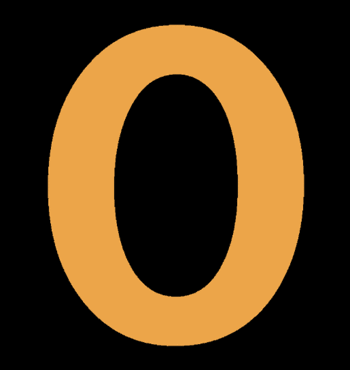 Wow, an "O." Great thinking, Orioles.
Blackhawks, 1936-37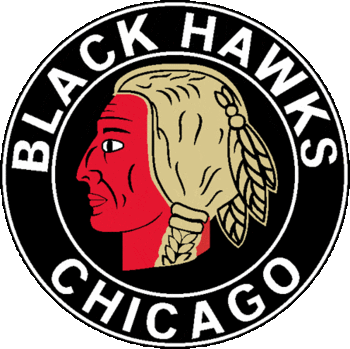 I never knew Indians were red. Well, thanks for telling me Chicago.
Dallas Chaparrals (ABA), 1968-70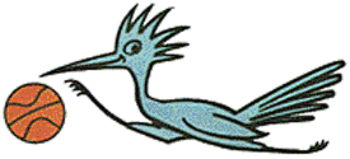 Philadelphia Athletics (MLB), 1924-27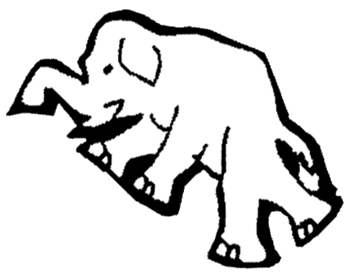 First of all, why is the Athletics logo and elephant? Second, maybe they can put a bat or ball. Its just an elephant. Like really...
Coyotes, 1997-2003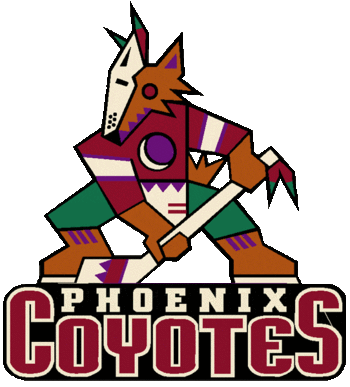 Please tell me why the heck the coyote has like 262,338 shapes and colors?
Bills, 1962-64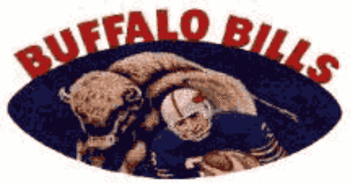 This must be O.J. running away from the Bills (police).
Reds, 1936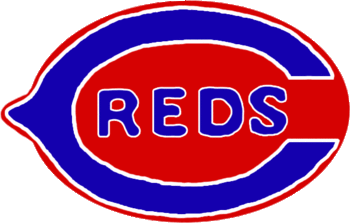 Bengals Alternate, 1968-69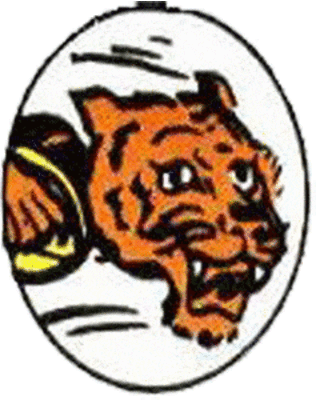 I drew this in third grade (or was it second).
Canadiens, 1911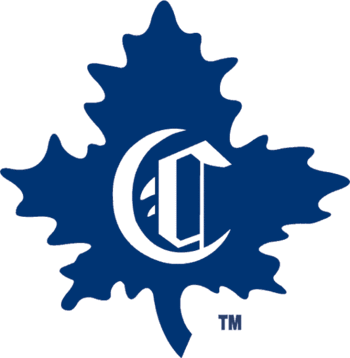 I guess the Maple Leafs and the Habs arent rivals.
Islanders, 1996-97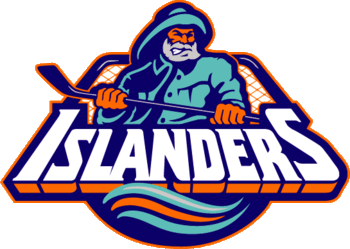 I'm sure all you hockey fans were waiting for this. Here's the only logo in sports history that could give Disney's Mighty Ducks of Anaheim a serious run for the title of Most Cartoonish Juvenile Monstrosity Ever.
Phillies, 1944-45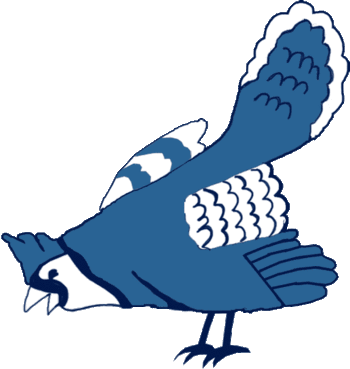 The Philadelphia Blue Jays sounds accurate, right?
Cubs, 1918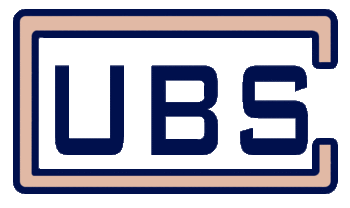 The Chicago UBS!!! Well, they should go back to this, considering they won the NL with this logo.
Toronto St. Pats (NHL), 1920-22

This is just so bland. And what kind of name is St. Pats?
Red Sox Alternate, 1951-59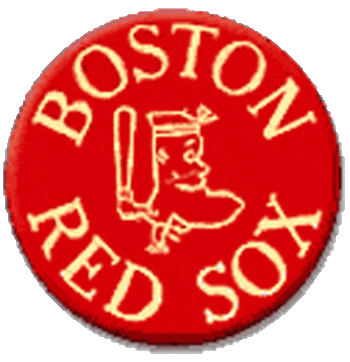 This might be one of the worst logos I have seen. This doesn't even look cool.
Canucks, 1979-92
A) This looks like a diner/fast food resturant.
B) This is a speed skate.
C) Does this not look like a piece of spaghetti?
Knicks, 1947-64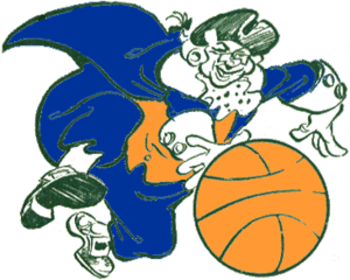 I never knew fat dutch guys who look like pigs play basketball.
Tigers, 1927-28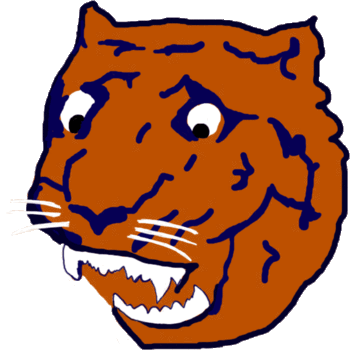 Looks like Richard Pryor after his face caught on fire. Yikes!!
Steelers, 1945-50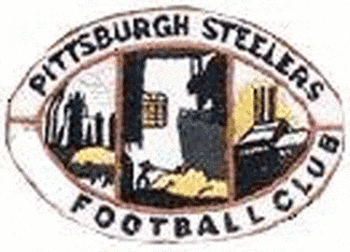 This may be one of the more depressing logos ever created. "I've got an idea! Let's use a hellish work environment as our logo!" I'd like to see somebody try this today.
New York Titans Alternate, 1960-62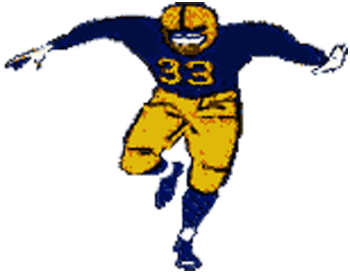 The guy is either:
A) Preparing for liftoff.
B) Saying "I like to move it, move it."
Nuggets, 1982-93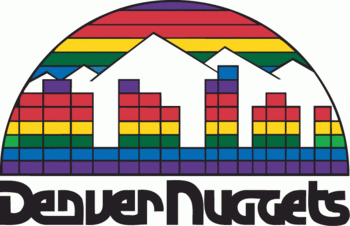 The guy who created this logo was probably playing Tetris at the time.
THE ALTERNATE, WHICH IS WORSE, IS ON THE NEXT SLIDE.
Alternate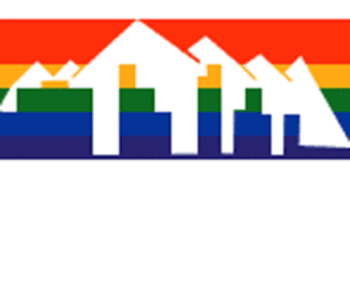 Nets, 1978
First of all, the Nets in script looks awful. Second, did they ask Pepsi for letting them use their logo?
Redskins, 1952-59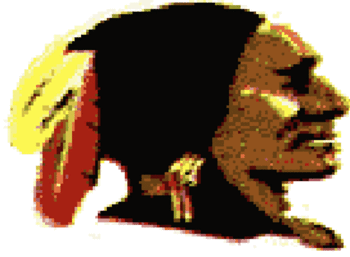 I have heard that the term "Redskin" is disrespectful to the Native Americans. If the name of this team wasn't insulting enough, the logo sure is.
Chicago Cardinals (NFL), 1920-34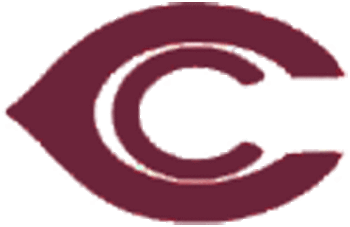 This looks like the Reds and Cubs logo in one, and it looks like a toilet but sideways.
Broncos, 1960-61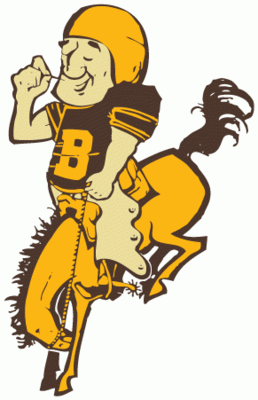 The Broncos arent that tough if they used a pony for a logo.
Rangers, 1927-35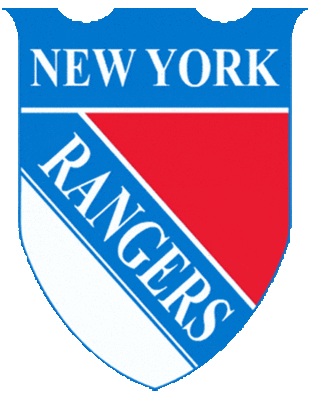 I love the Rangers. But who else thinks this looks like a shield for one of the jousters at Medieval Times?
Indians Alternate, 1953-72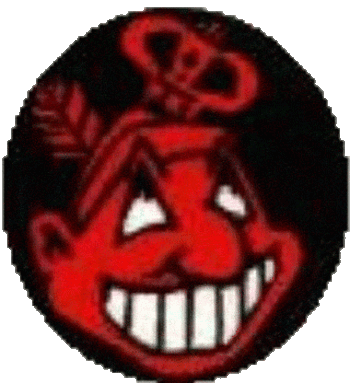 Looks like a giant key is going into his weird-looking head.
Maple Leafs, 1927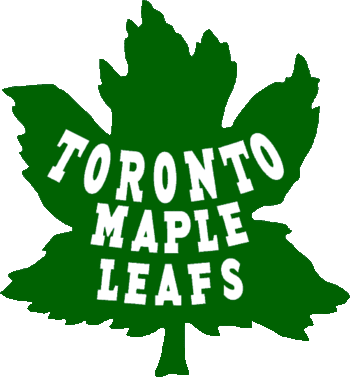 This might be the worst green for a logo I have ever seen. This is a pathetic logo.
Canadiens, 1910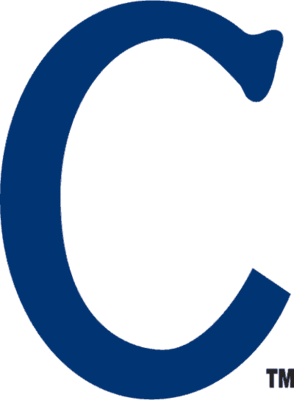 This logo is sponsored by the letter "C."
Packers, 1951-55

Is the football about to be hung on the crosses?
Brewers, 1970-77
They asked the director of The Wizard of Oz if they can borrow the Tin Man. I guess they said yes.
Rockets, 1972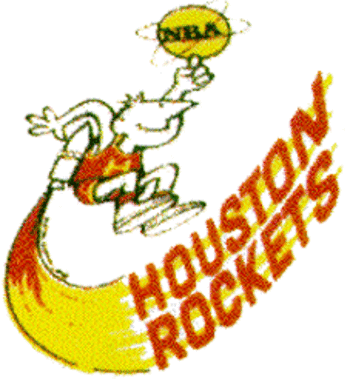 3...2....1... and away with this logo.
Cowboys Alternate, 1966-69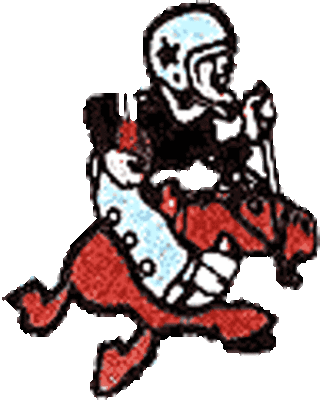 1) Why does the horse have two legs?
2) I think I drew this in first grade.
Houston Oilers, 1966-71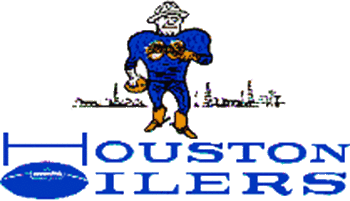 St. Louis Browns (Baseball), 1907-08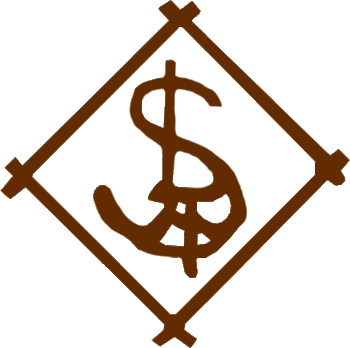 Designed by an anarchist who, let's just say, was on something.
The diamond also looks like its made up sticks.
Memphis Tams (ABA), 1973-74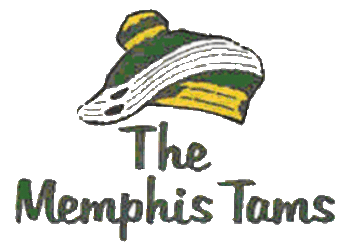 It looks like a hat that Fat Albert would wear. Hey, Hey, Hey!
Steelers, 1933-40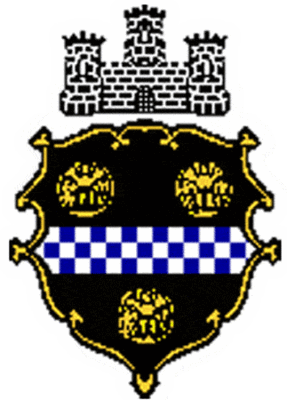 This is one of the best on this list. It's not that bad, but it could be showing a lot less than it is.
Steelers, 1960-61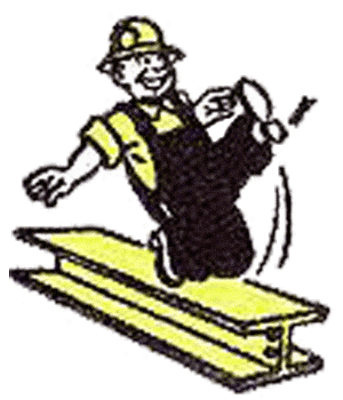 Now back to another Steelers logo that needs an explanation.
Looks like he is dancing like Michael Jackson on a piece of steel while raping it.
Cavaliers Alternate, 1995-2003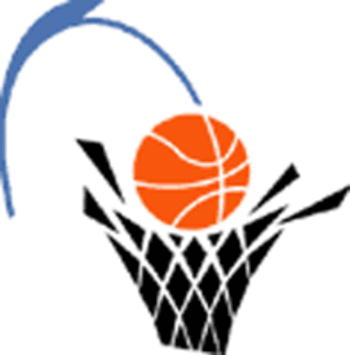 Somehow this is supposed to say Cavs. I only see the "C." And this looks like a basketball going into a waste basket, which sums up the Cavs history.
Oakland Oaks (ABA), 1968-69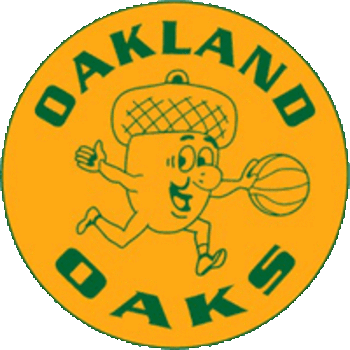 What could be more scary then an acorn? OMG, I'm scared!
Kansas City Athletics, 1963-67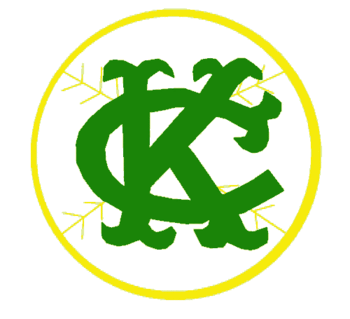 This logo isn't that bad, it's just that it just looks weird. But definitely not one of the top 50 of all-time.
Devils Script Logo, 1982-90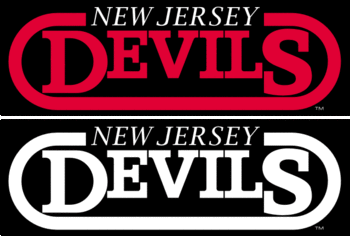 Sometimes I can't help but think that management in the '80s thought they were running a pizza joint instead of a hockey team.
Philadelphia Quakers (NHL), 1931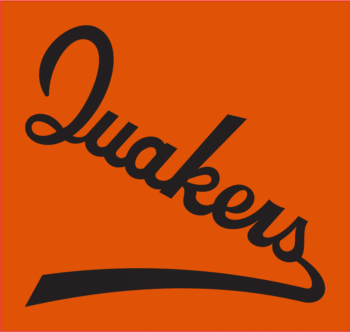 It's not the logo, it's the name.
49ers, 1946-67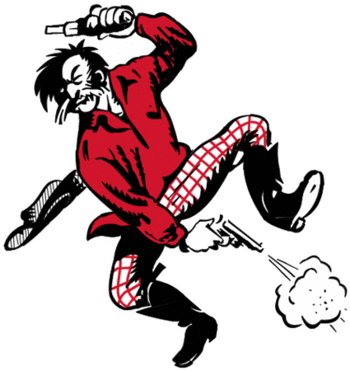 The top gun looks like a bottle of whiskey or something and it would make sense since he looks kind of crazy and sweaty drunk. Are those PJ's he's wearing on his legs? This is just a hilarious logo.
On the next page is the Alternate, which is worse.
Alternate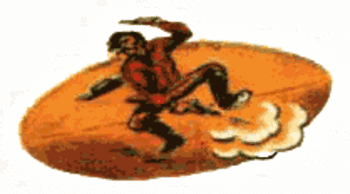 Looks like he's trying to surf, but no one told him he's on a football.
Carolina Cougars (ABA), 1972-74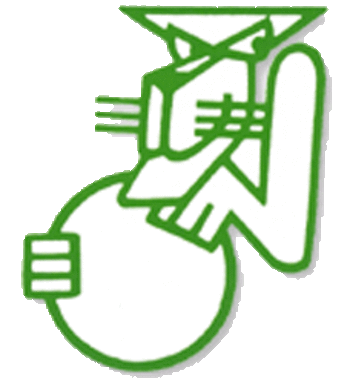 The Pink Panther has turned green with envy.
Minneapolis Lakers, 1948-60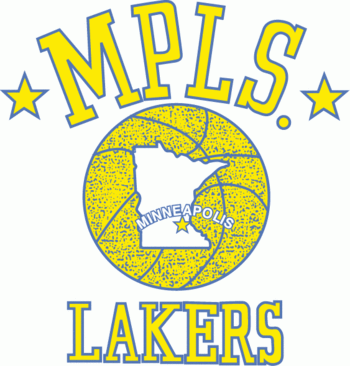 It's not bad—for a logo back then.
Carolina Hurricanes, 1998-Present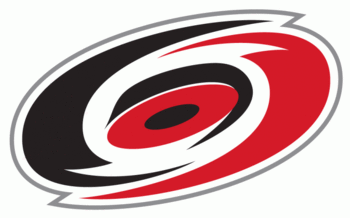 The logo looks like a toilet flushing. For a great hockey city, this is sad.
Winnipeg Jets, 1973-74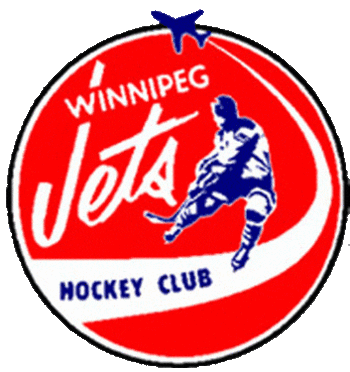 Is it just me, or did the jet beat him five-hole?
Indians, 1946-50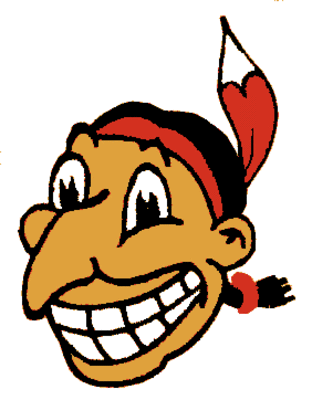 WAAAAAYYY politically incorrect.
Lions Alternate, 1970-81
The lion drawing is just hideous. It looks like a first grader drew it. Whoever created this logo put a weak effort into making the lion look lifelike. I dont know what the backdrops are for, but somehow, they irritate me.
Cubs Alternate, 1942-48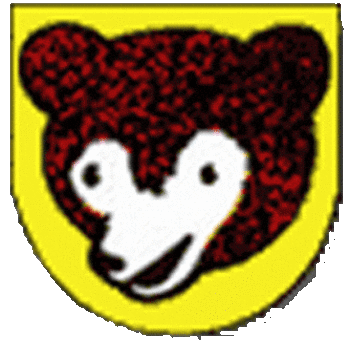 This is a very creepy logo that would only be thought up by a Chicagoan.
Orlando Predators (Arena Football League), 1991-97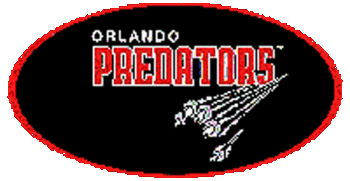 For a 1990's logo, really?
Florida Panthers Alternate, 1990-Present
This is just so weird, I cant explain it.
Carolina Panthers Alternate, 1995-Present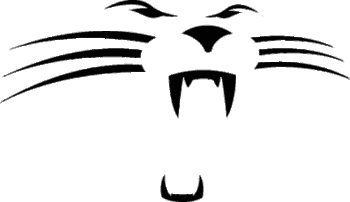 Very good use of empty space.
Detroit Falcons (NHL), 1931-32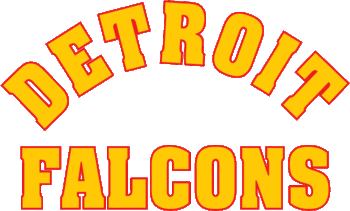 A text saying "Detroit Falcons"? How 'bout something like, oh, I don't know, a falcon? Would that of been so hard?


NBA Logo, 1951-71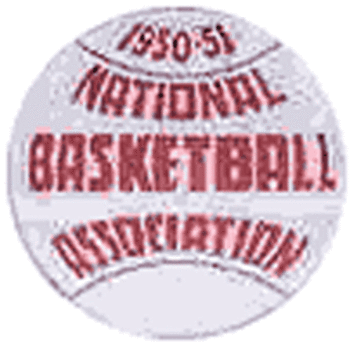 This doesnt look like a basketball, this looks like a baseball.
Nuggets, 1975-76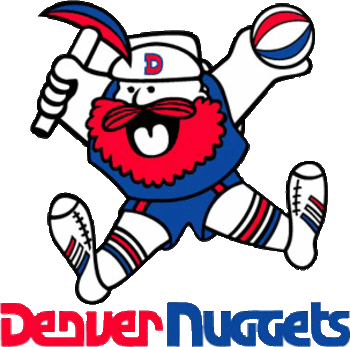 Looks like the guy from the Rudolph the Red-Nosed Reindeer movie from way back.
Knicks Alternate, 1968-91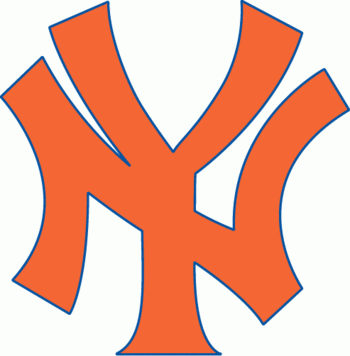 Yankees logo, Mets colors... Mommy, I'm scared.


Red Sox, 1950-59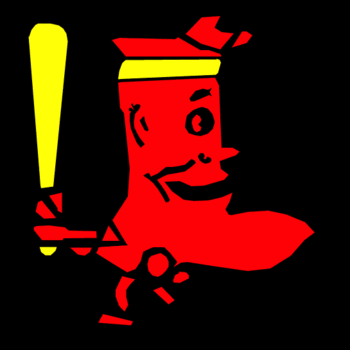 The worse part is that someone probably got paid to design it.
Redskins Alternate, 1960-65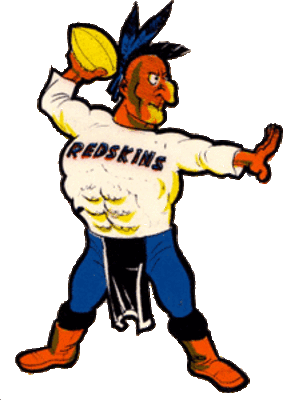 Uggs, a yellow football, a six-pack showing through a shirt and the worst nose I have ever seen.
Chicago Packers (NBA), 1962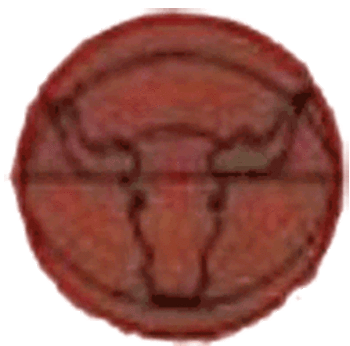 "Chicago" "Packers". No wonder why they were only in the league one year.
New Orleans Buccaneers (ABA), 1968-69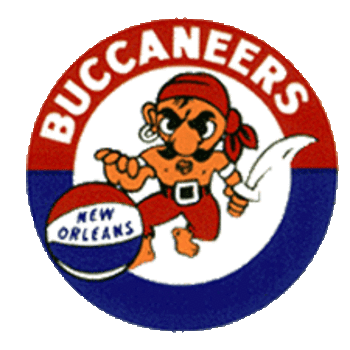 A ball that says New Orleans is about to be stabbed by a pirate. Wow.
Cardinals, 1900-19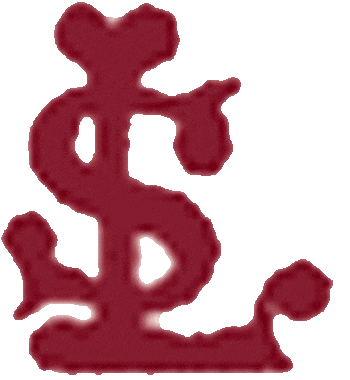 Pittsburgh Pirates (NHL), 1926-1928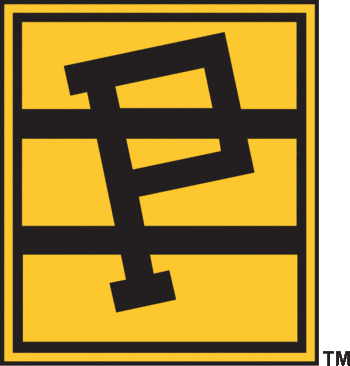 Did the Pirates copy the Pirates? Just proves the point: People in Pittsburgh have no imagination.
Broncos Alternate, 1965-67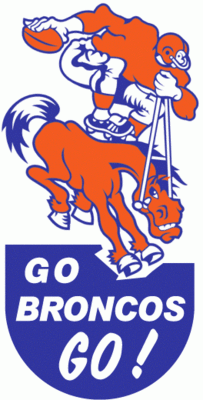 Look where the football is coming up from.
Broncos Alternate, 1997-Present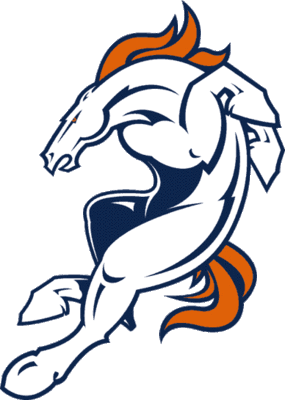 Shh, everybody! We want to hear what he's saying, probably a negative thing...but seriously, the way it looks is just creepy.
L.A. Stars (ABA), 1969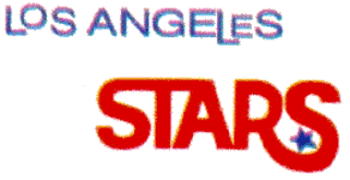 Redskins, 1937-1951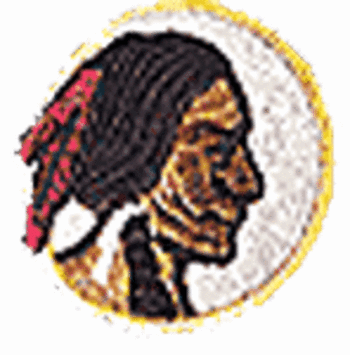 Raptors Alternate, 1996-98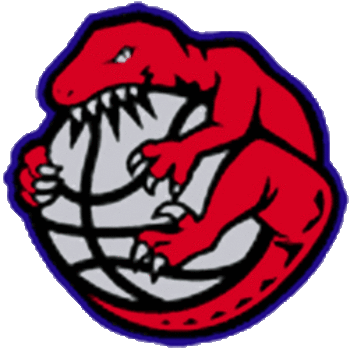 Ladies and gentlemen, I would like to welcome the Toronto Humperes.
New York Giants, 1945-49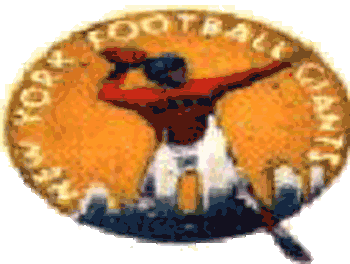 It looks like a Girl Scout patch.
Giants, 1975
No wonder this logo only lasted one year.
The Alternate, which is worse, is next.
Giants Alternate, 1975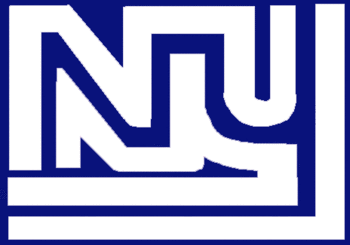 Athletics, 1968-82
This is a great logo, but the shoes just mess it up.
Angels, 1963-64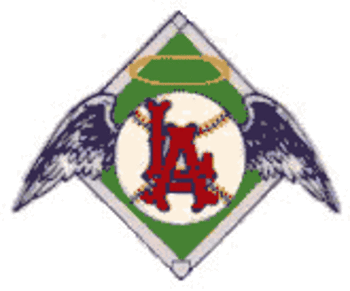 This is definitely one of the best on this list. But there is too much going on here.
Astros Alternate, 1975-93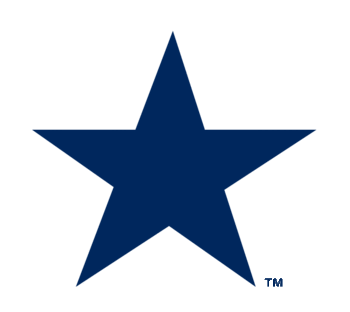 Go, Cowboys!

Oh, wait a minute...
Spurs, 1990-2002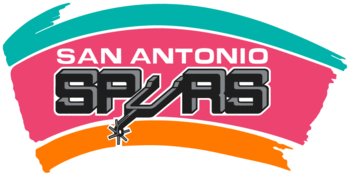 The Spurs colors are black and silver, so why the heck would you have green, pink and orange?
Spurs Alternate, 1990-2002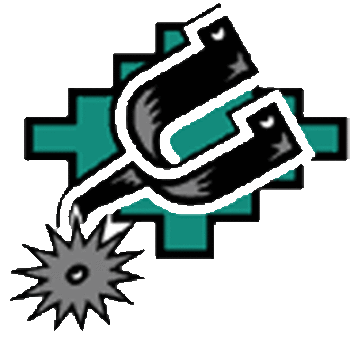 Looks like Microsoft clip art.
Packers Alternate, 1960-61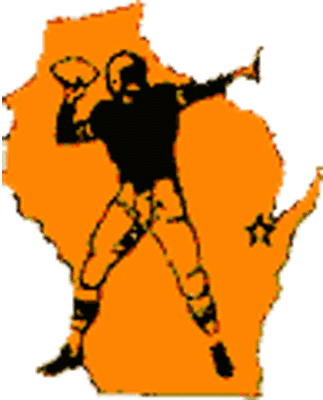 Bada Bing, Bada Boom, Mr. World Wide When I Step In The Room!
Orioles, 1954-64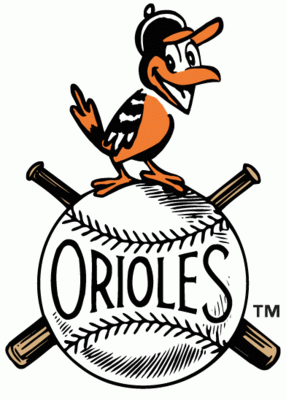 It's okay. It just looks like a cartoon and something that Disney would make.
Kentucky Colonels, 1968-1970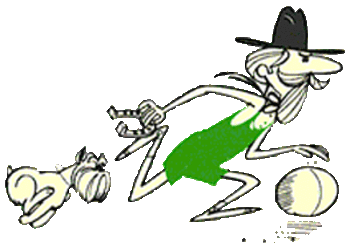 Oh shoot, Pappy is runnin' out of the house dribblin' a basketball in his under-britches again...
This might be the weirdest logo I have ever seen.
Indians, 1929-32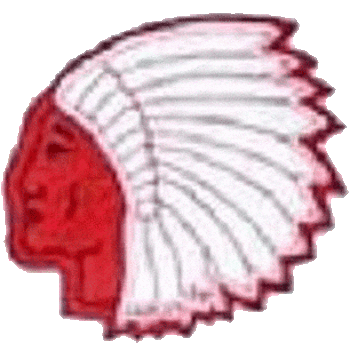 This is so bad, I can't even describe it.
Chiefs, 1963-1971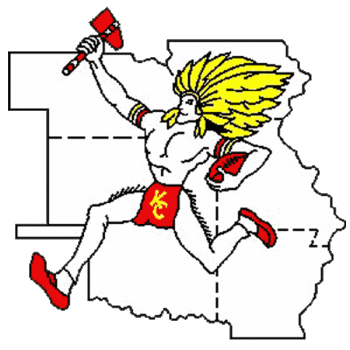 Chiefs Alternate, 1963-69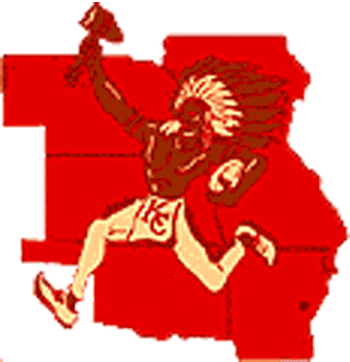 Hey, at least he's wearing pants in this logo—not a loincloth.
Tigers, 1934-60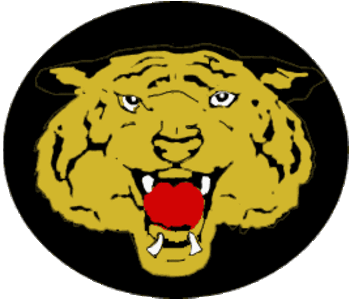 Dadaaaaa! SQUIRREL TIGER MAN TO THE RESCUE!
And how did this last until 1960?
Brooklyn Superbas (MLB), 1910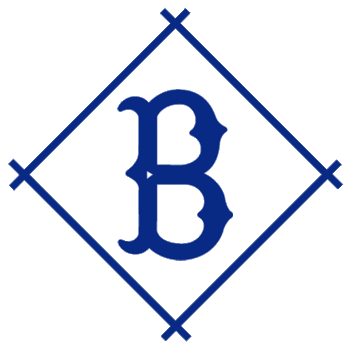 I will give a dollar to anyone who will tell me what a superba is.
Cleveland Rams (NFL), 1940-45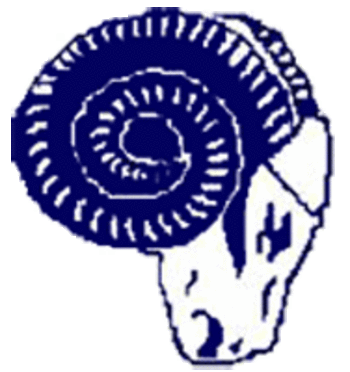 This is one of those logos that gives you nightmares for weeks. Unfortunately, so is the L.A. ram head.
Rockets, 2004-Present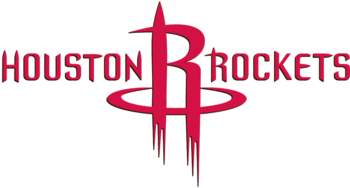 They should go back to the logo with the rocket on it. At least it was a logo that related to their team name. Your telling me this "R" looks like a rocket ship? Sort of.
Saints Alternate, 1976-84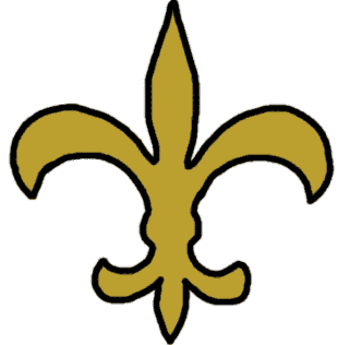 So, which one of you drew this in first grade?
Cleveland Naps (Baseball), 1905-08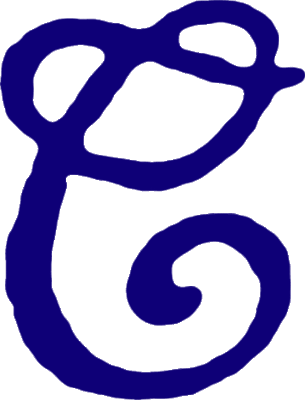 This would be a creative logo if they were the Cleveland Pretzels.
White Sox, 1917-18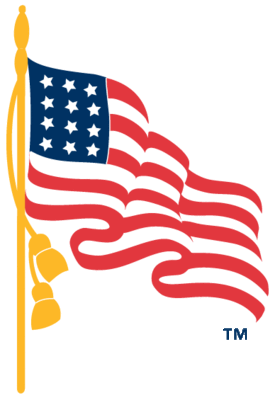 An American Flag. Interesting.
White Sox Alternate, 1976-90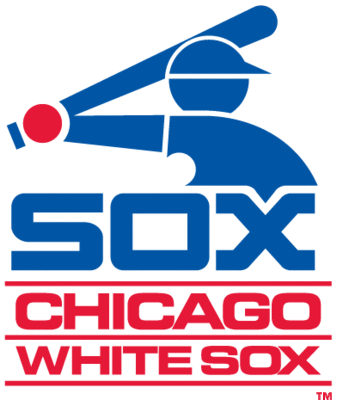 It really doesn't have to say Sox two times. We know that they are the White Sox.
Kings, 1986-94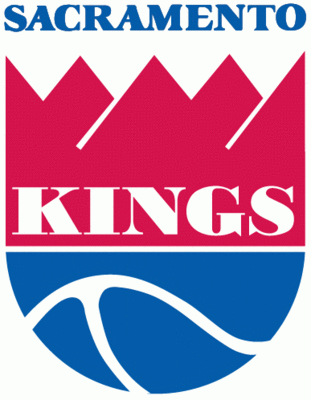 This logo would have been awesome for a grocery store.
Houston Mavericks (ABA), 1968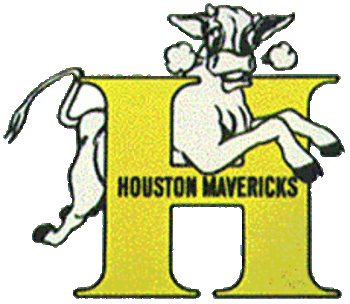 Well, this isn't original. A horse going through a giant "H." Very creative.
Packers, 1956-61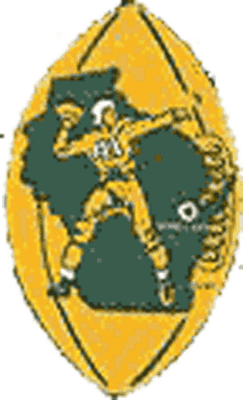 Maybe it is just because it is the Packers...but doesn't this entire logo look like it's made out of cheese?
Hamilton Tigers (NHL), 1921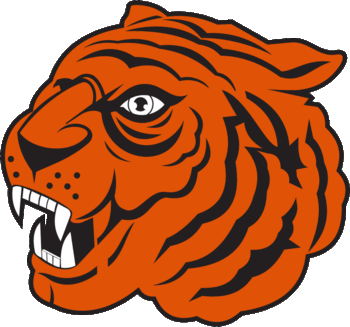 He looks the the deformed spartan wannabe in 300.
Cavaliers Alternate, 1956-64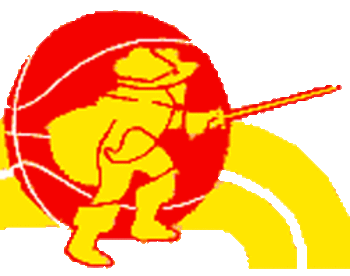 He's had way too much Mountain Dew.
And they are trying to show he is manly by hiding behind a basketball?
Bengals, 1967-69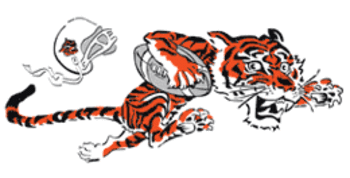 This logo makes me want a bag of Cheetos...
Lions, 1952-60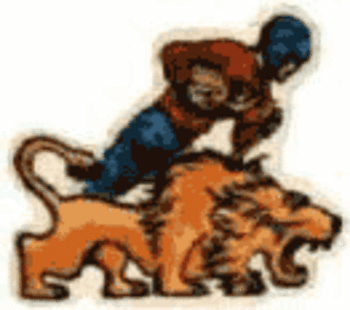 Seriously? This logo looks terrible! It looks like he's molesting the lion!
Islanders Alternate, 1999-Present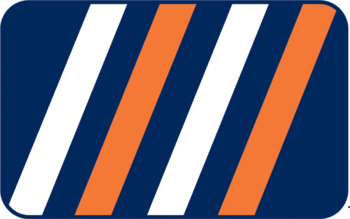 Just in case the players have to direct traffic before or after the game, these are saftey stripes.
Blackhawks Alternate, 1956-64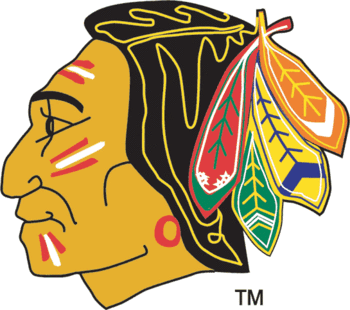 This guy looks like the grandfather of the one used today!
Twins Alternate, 1972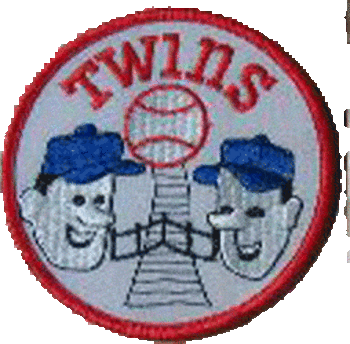 Suns, 1969-92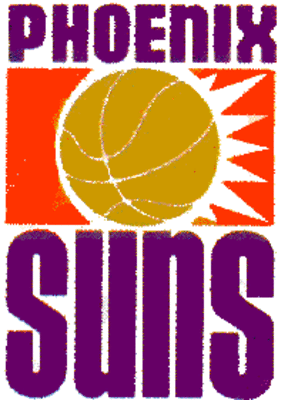 This logo is great, but it looks absolutely nothing like a sun.
Tigers Alternate, 1967-77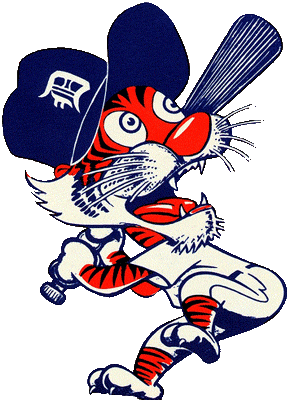 It looks like Tom from Tom and Jerry and it looks like its gonna poo in its pants.
Rangers, 1972-82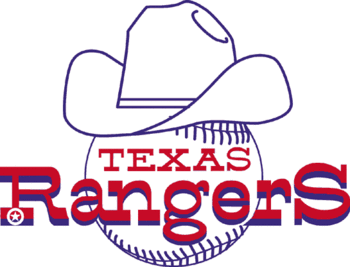 Ah, the early 1970s. Only then would you see a jagged hand-drawn baseball wearing a cowboy hat with a team name in a font you'd see in an episode of Tom and Jerry. Well done, well done. :P
Tampa Bay Storm (Arena), 1991-96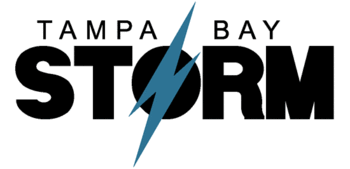 This is top simple. Just says the name and then a lightning symbol across the "O."
Browns, 1946-49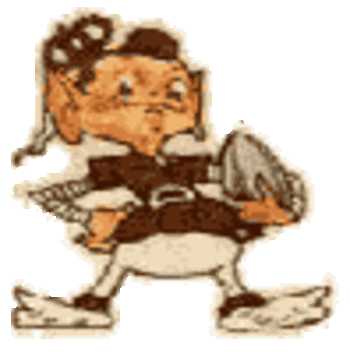 They needed something, they were no-nonsense winners with white helmets. The elf though? An elf? Snap, Crackle, Pop, Brownie? It's better than a cartoon picture of Paul Brown, yet we'd rather have a bomb logo as in "Brown Bombers."
Vikings, 1961-65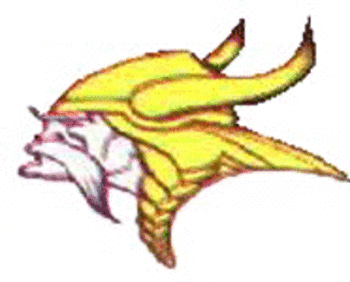 This logo is basically the one that is currently used except it has gold horns and is facing to the left. And fatter. And older.
Warriors, 1970-71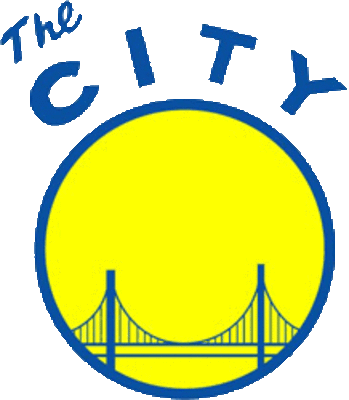 This is classic. But just saying "The City" and then a giant circle with a bridge just looks weird. They could put more in the bridge.
Lakers, 1961-76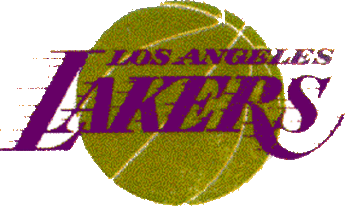 I guess the Lakers played tennis back then.
Celtics, 1947-50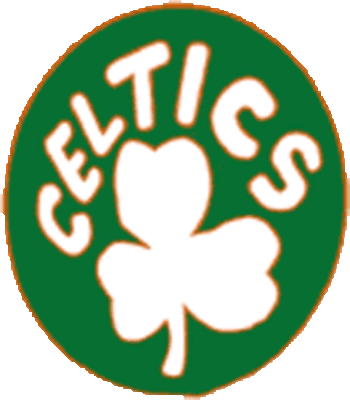 This reminds me of drawing as a young kid, misjudging how much space the letters should take up, then overcompensating.
Bruins, 1925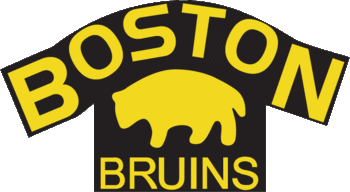 Why the hell does the bear have three legs?
The Worst Logo of All-Time: Coyotes Alternate, 1999-2003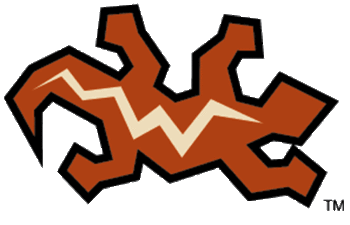 This is easily the most half-assed logo I've seen a professional sports team come out with. It looks like it was slapped together in five minutes.
Thanks for Reading
Hopefully you guys enjoyed this. I know I didn't really describe anything, but at least I tried!
Keep Reading