WWE TLC: Would Changing Its Date Help The Pay-Per-View?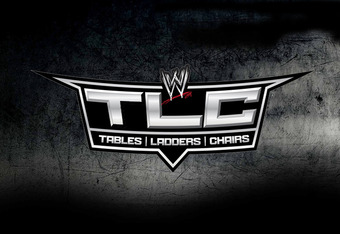 With most articles about the WWE TLC PPV on this site are about predictions, I'm going to take a different route. Long gone are the days of spears from one ladder to another, but would changing the date of TLC help the PPV? Here are two reasons why.
Reason No. 1: TLC is In Between Two of the Big Four, Survivor Series and the Royal Rumble
Survivor Series is in November and the Royal Rumble is in January. Most wrestling fans like buying the Big Four PPVs, which means spending around 100 dollars if one were to buy the Royal Rumble and Survivor Series. With that being said, most people wouldn't want to pay an extra 50 or so dollars for a secondary, gimmick PPV.
If WWE wants to increase the buyrate of this PPV without decreasing the number of PPVs per year, it would have to move it from December to let's say June. Placing it in June, along with good build-up, would increase buyrates due to two reasons:
1) Nobody cares about Over the Limit and Money in the Bank, as per the buyrates of the two PPVs.
2) Wrestling fans wouldn't want to miss an attraction like TLC.
Reason No. 2: Wrestlers Don't Want to Take Risks
Should TLC have a date change?
WrestleMania is in March and TLC is in December. That means there's around three months between the two events.
Wrestlers don't want to perform spots and risk injury so close to WrestleMania, which is why we are treated to a somewhat spot missing event that was created to showcase the high spots wrestlers were willing to preform.
Also, injury might mean that wrestlers who were in line for a push would lose that push to another wrestler.
Conclusion:
The tables, ladders and chairs match is probably my favorite gimmick. I like seeing the PPV, but with it being between the Rumble and Survivor Series, one must reconsider shelling out big money for a PPV that won't include the high spots one would expect.
This might be a cheap plug, but it's my article. Anyway, stay tuned for the return of the Feed with Raghid next week! Also, don't forget to state your thoughts.
This article is
What is the duplicate article?
Why is this article offensive?
Where is this article plagiarized from?
Why is this article poorly edited?