New York Islanders: 10 Ways That They Can Become A Winning Franchise in the NHL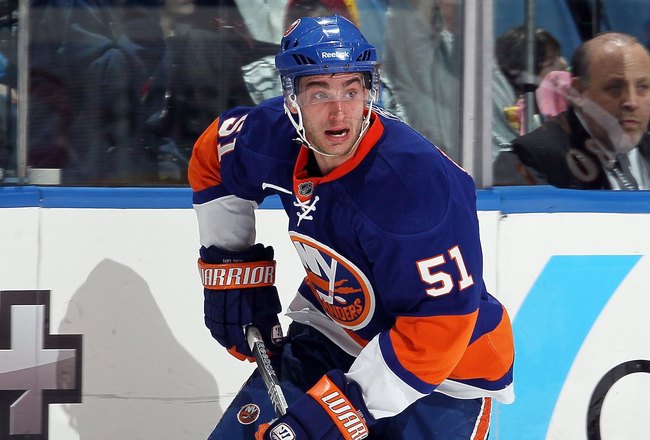 New York Islanders
Jim McIsaac/Getty Images
Make no mistake about it, there will be no quick fixes or easy answers to turn the New York Islanders hockey franchise into a Stanley Cup contender.
Having not won a playoff series since the 1992-93 season, it will not be an easy task to get the squad moving in the right direction and fans will need to wait at least two years before they can think about a possible run at a playoff berth.
The last season that the Islanders finished with a winning record was 2006-07, and besides the signing of John Tavares, not much has been done to improve the club since then.
If the franchise follows this simple 10-step plan, they can turn into a perennial powerhouse in the conference.
Trade for Derek Boogaard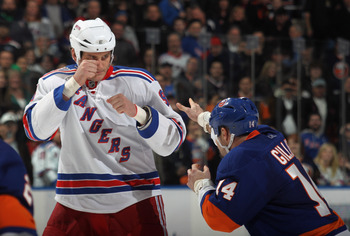 Boogaard
Bruce Bennett/Getty Images
The Boogeyman is the most intimidating player in the NHL.
He is in the midst of a four-year contract with the New York Rangers, but could be lured away in the offseason if enough prospects are included in a trade. Boogaard would give the Islanders a much needed enforcer that could protect John Tavares and strike fear into opponents in the division.
Lure the Fans to Nassau Coliseum With Ridiculous Ticket Bargains and Promos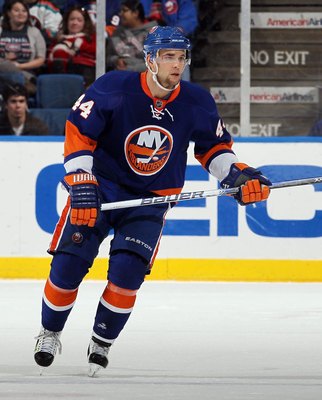 NY Islanders
Jim McIsaac/Getty Images
The Islanders have ranked among the lowest in attendance for their games this season. Luring in the fans in a tough economy with a team struggling to win will not be an easy task, but it can be done with the right incentives.
Discounting tickets to $5 a game might pack the house and generate a buzz at Nassau Coliseum while bringing in concessions and parking revenue.
Build a New Arena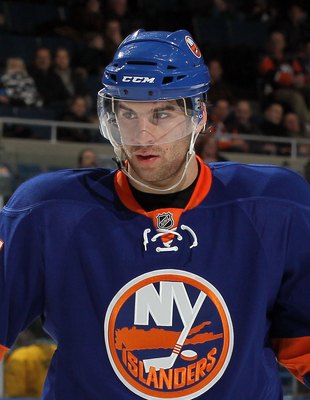 Tavares
Jim McIsaac/Getty Images
Nassau Coliseum is a rickety old eyesore that is outdated and scares away potential free agents.
A new arena is the vital piece in keeping the Islanders on Long Island and giving a breath of fresh air to a struggling franchise.
Follow the Model of Perennial Winners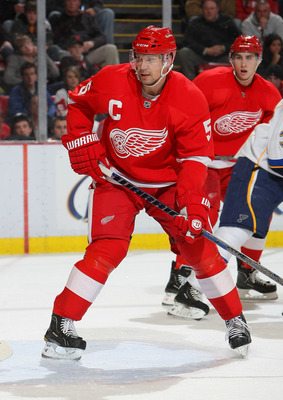 Red Wings
Dave Sandford/Getty Images
It is no accident that the Detroit Red Wings have made the playoffs every season since 1990.
By adding gritty veterans to a young roster and making smart free agent signings, they are Stanley Cup contenders almost every year. The Islanders would be wise to follow the model of perennial winners such as the Red Wings.
Let Rick DiPietro Play Every Game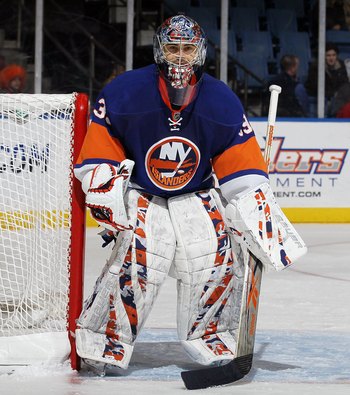 DiPietro
Jim McIsaac/Getty Images
DiPietro is still finding his flow in the net after missing much of the last two seasons with nagging injuries. Roloson might give the team a better chance to win this season, but at 41 years old, he is not the future of the franchise.
DiPietro needs more time to find his range in the net and get back to his old form.
Keep Jack Capuano as Head Coach For the Upcoming Season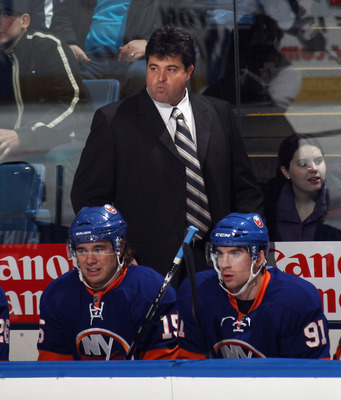 Capuano
Bruce Bennett/Getty Images
Capuano hasn't seen many wins in his early tenure as New York Islanders head coach, but his previous experience within the organization will be a key to his future at the helm of the club.
Having coached the Bridgeport Sound Tigers in 2008, he knows the strengths and weaknesses of his young players better than anyone.
Build Around Okposo and Tavares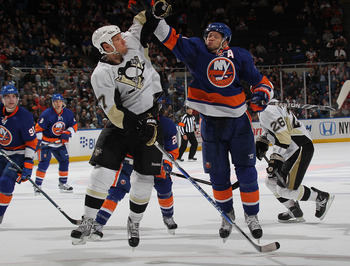 Okposo
Bruce Bennett/Getty Images
At just 22 years old, Kyle Okposo has plenty of hockey left in him despite being hampered with injuries early this season.
If the Islanders are to become true contenders, they need to add talent around the strong core of Okposo and Tavares.
Wait For Josh Bailey To Mature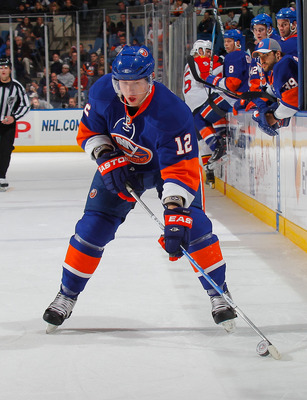 josh bailey
Paul Bereswill/Getty Images
Bailey has shown glimpses of brilliance at the minor-league level.
His timely goals helped the Bridgeport Sound Tigers grab five of a possibe six points over the last three games.
Increased Marketing of Hockey to Long Island's Youth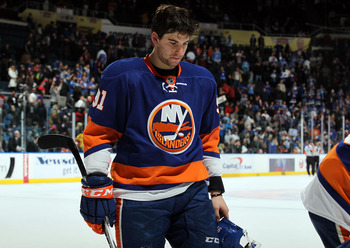 Tavares
Jim McIsaac/Getty Images
The future of hockey on Long Island is in the local schools and Nassau County youth ice rinks.
Increased marketing in the local school districts will result in increased attendance and an electric atmosphere at Nassau Coliseum.
Be Smart With Draft Choices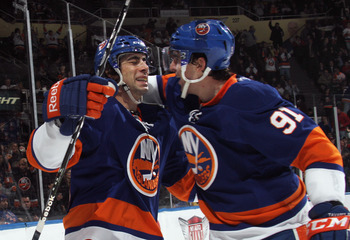 Tavares
Bruce Bennett/Getty Images
Drafting John Tavares was a step in the right direction for the Islanders, but they need to surround him with talent in order to contend.
While they are sure to finish towards the bottom of the league over the next few seasons, they must be smart with their draft picks. Charles Wang will not be spending big money on free agents, so they must fill the roster with young talent.
Keep Reading

New York Islanders: Like this team?