World Football: How Did Andriy Voronin and Hot WAG Yulia Spend Miami Vacation?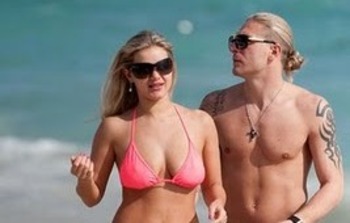 World football fans must be eager to find out what Andriy Voronin and his super hot wife Yulia were up to this past weekend.
The celebrity couple spent time taking in sunshine and wore their swimsuits in Miami beach.
For the Voronins, this has turned into an annual tradition. Did anything else exciting happen?
Let's find out.
Meet Andriy and Yulia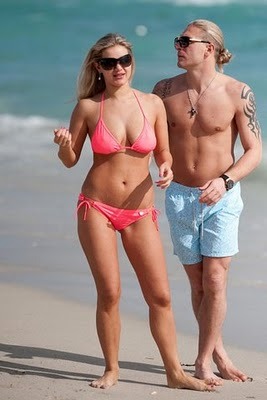 For those of you who aren't familiar with the international football scene, Voronin is a striker for Dynamo Moscow.
But, he's popular among British fans for his three-year stint with Liverpool.
Of course, he's also known for having an extremely hot wife, Yulia.
Andriy and Yulia: Transfer to Dynamo Moscow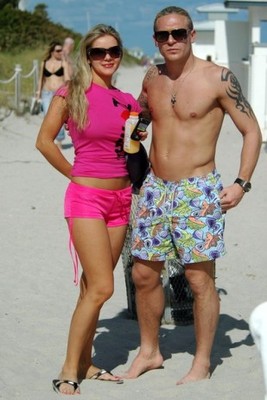 As a result of Veronin's tenure in Liverpool, members of the British media have taken an interest in the personal life and romantic getaways of this great looking couple.
Although Veronin only scored five goals in 27 appearances with Liverpool FC, the most interesting thing that the press has found on Veronin are his trips to Miami.
It was announced, just less than a year ago, that Liverpool accepted a £1.8 million offer for Veronin.
Yulia: The Worst Dressed WAG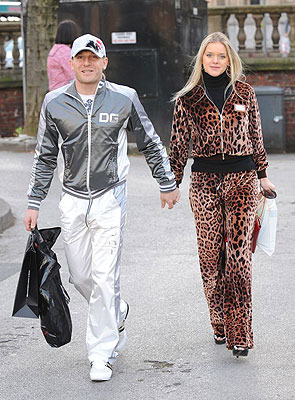 The Vernonins weren't exactly embraced by British media during their stay in Liverpool.
They actually gave the curvy Yulia the unclassy distinction of being the "World's Worst Dressed WAG."
Leopard skin velour suit and all, it was obvious that Yulia wasn't happy with the label.
Yulia Voronin: Red Bikini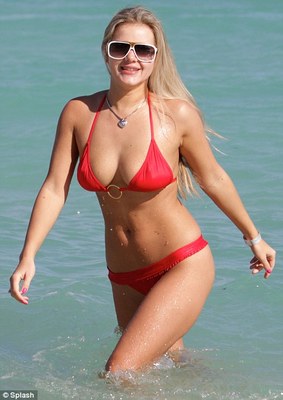 According to the dailymail.co.uk, she said: "The British press criticised me for a bad taste in clothes. It's just laughable."
And after seeing her in this red bikini, Yulia certainly doesn't appear to be conservative.
Yulia Voronin: Red Bikini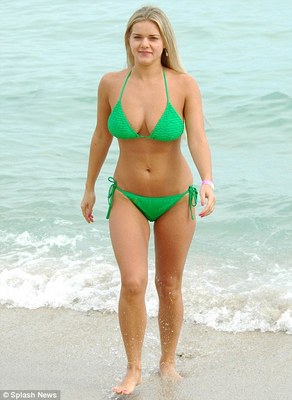 "The Brits are horrendously conservative. Of all the colours, they like only black and grey," Yeulia reportedly told British press.
Perhaps the media was just being a little too harsh on her. She seems to have a fair taste in swimwear.
Miami Trip: Annual Getaway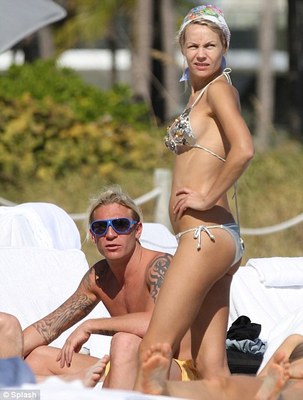 Earlier this week, the Voronins were spotted hanging out in Miami.
They were, once again, back to spend time stateside for their annual vacation.
Of course, when celebrities go on vacation the paparazzi follow. Hence, these photographs.
Miami Trip: Fountainbleu Resort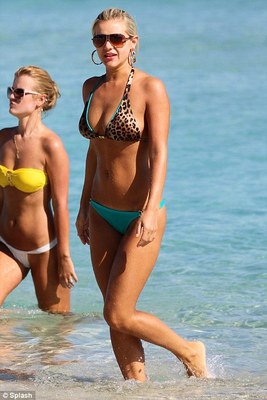 Every year this celebrity couple hangs out at the Fountainbleu Resort in Florida.

In the past, the two have been captured spending time only with one another. But this time, they were spotted having a great time with guests.
Miami Trip: Dynamo Teammates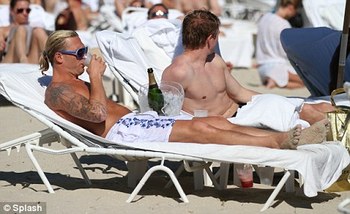 Is that Voronin hanging out with another man? What's he thinking?
Not so fast. He's just lounging around with a buddy. Don't let your imagination run away.
Voronin is said to have spent time in Miami with his new teammates from Dynamo Moscow: Denis Kolodin and Andrei Shunin, along with their girlfriends.
Fun times.
Miami Trip: Lots of Alcohol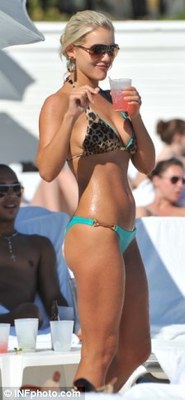 They were spotted drinking lots of Moet champagne and strawberry daquirius.
A ha! There goes Yulia with her leopard print once again.
But still, I'll give her a pass because she's hot. I personally don't mind the turquoise bottom and leopard top.
Conclusion: They Had a Lot of Fun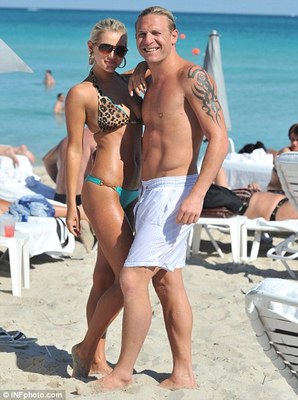 As always, people want to know: How did their trip go?
Well, there was lots of booze, lots of sun and plenty of company.
In other words, it looks like this couple will be looking forward to next year's trip because they certainly look like they had tons of fun.
Keep Reading