Amanda Beard: 25 Photos That Would Make Us Want to Read Her Memoir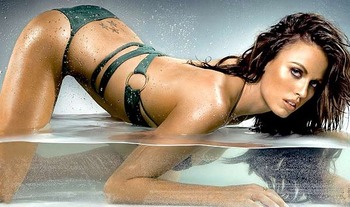 Amanda Beard recently made headlines, announcing she will be releasing a memoir. The book will discuss her recovery from drug and alcohol abuse, along with getting over an eating disorder that crippled her appetite for years.
To promote the new book, she decided to pose in tiny bikinis and in 2007 for Playboy magazine. Well, maybe the photos have nothing to do with the book, but they couldn't hurt!
Here are 25 of her best photos, which I'm sure will aid in promoting her memoir, or just keep you occupied on your lunch break. Enjoy!
25. FHM Apparently Has a Leak in Their Studio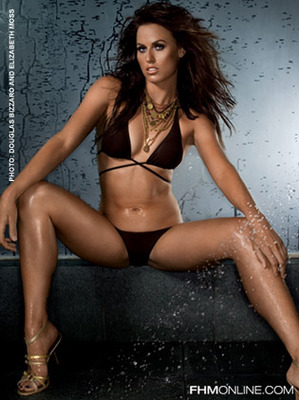 Why is there a random splash of water coming from the right?
Why am I so concerned about it?
Those heels definitely complement that swimsuit quite well...
24. Tame Eyes Can Handle This One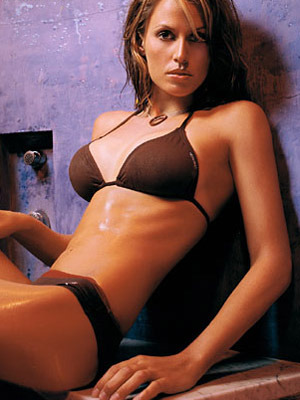 Here's another swimsuit shot, which we may see a lot of...since she's a swimmer.
This shot is still hot, but it makes her left arm look like it's in 3-D.
She had "man hands." Hmm...
23. Classic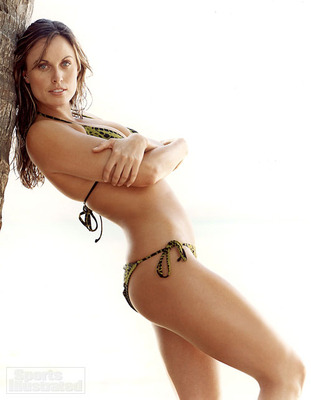 This is one of those photos where you can just imagine her waiting for you on the beach behind your beach-front home.
The only question is, "Where is there a place with no scenery behind it?"
Davey's locker is the only place I can think of.
22. Little Black Dress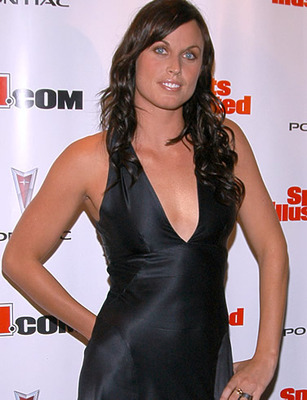 Don't worry, they don't all have this much clothing.
21. Who Else Wants to Be That Wall?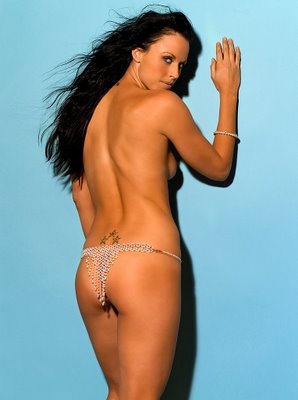 See? I told you so...Nice tattoo.
20. Swimsuits Must Come Naturally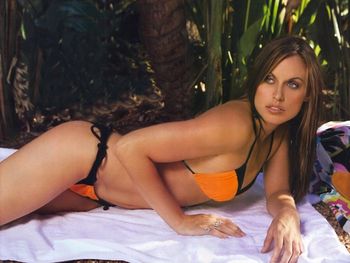 A lot of people say this is the best job ever. But now I wish I was there instead of in my room with my laptop.
Still love this job, though!
19. Someone Tell Her How to Use Those!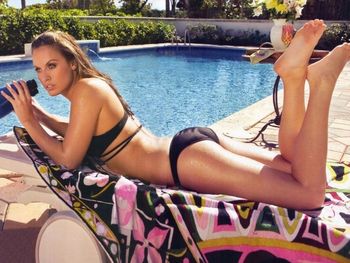 Hmm that's funny, I had a pool just like that in my mansion. Oh, except I was dreaming and there were no binoculars involved.
18. Who Am I to Complain...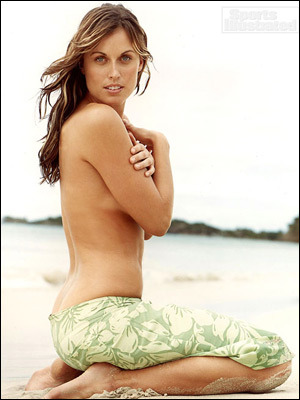 ...But do those green pants make her look like half mermaid? And why is it so cold in the tropics?
17. No Diving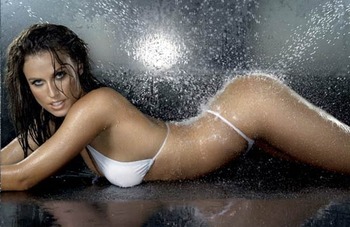 Here's another hot shot with more random water. Really love the swimsuit in this one.
16. From the Shoulders Down
Nearly perfect amount of clothing in this shot, but what is with the face makeup? Kinda creepy.
15. So Hard to Find Clothes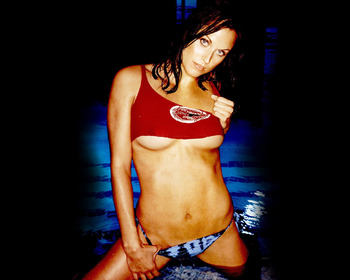 Anyone else want to help her find the rest of her clothes? She probably left them in the shower.
14. FHM Photoshoot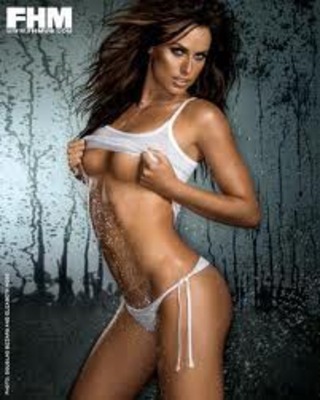 Just when you thought the last shot couldn't get any better...
13. The Playboy Edition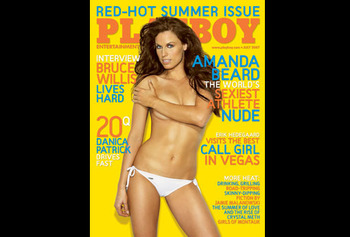 Got excited when you saw the title for this one, didn't ya? Sorry, this is just the cover shot.
Still hot, though!
12. That's Some Waterproof Makeup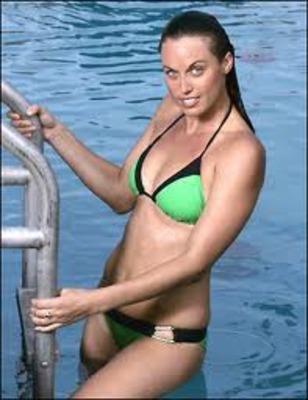 Back in her clothing...what a tease!
11. Studying to Be a Swimmer Is Hard!
I don't think she needs to study anymore. Looks like she has the "market yourself" thing down just fine.
10. View From the Rear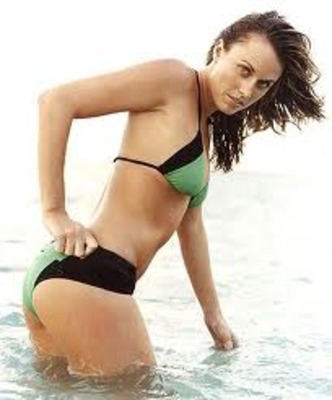 When Jamaica got a bobsled team, this is what their cheerleaders should have looked like.
9. Pretty in Pink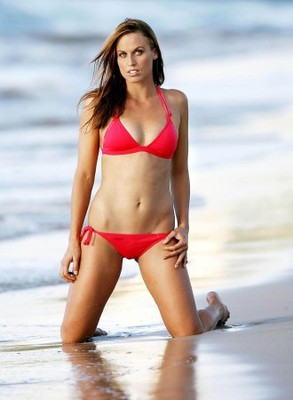 Is it still raining outside? Man, I want to hit up the beach.
8. Foggy Beach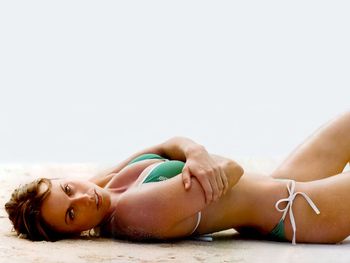 It's always been my dream to lay down with a woman on the beach and stare at all the fog hiding the water.
Off to San Francisco!
7. Thanks, FHM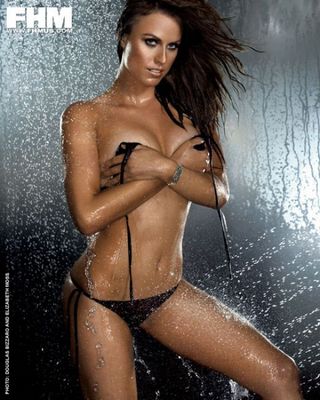 Bless you, FHM. Bless you!
6. Fish Out of Water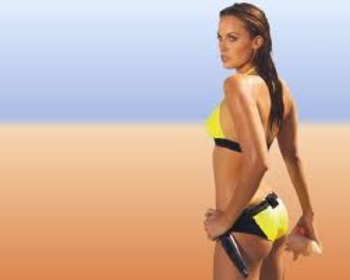 Amanda is out to prove she doesn't need water to wear a swimsuit. Mission accomplished.
5. Sports Illustrated Shot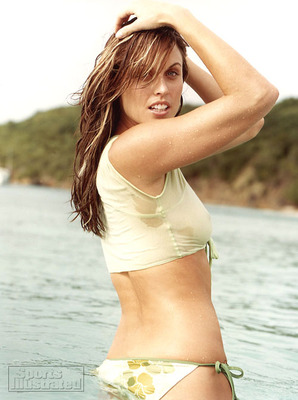 Here is the one of the Sports Illustrated photos.
Excuse me? What? Sorry, I wasn't listening.
4. One More FHM Shot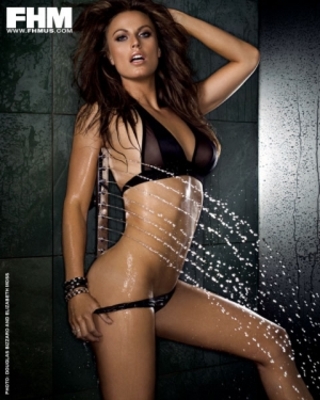 Oh! It's one of those showers with the separate spray nozzles! Finally, I can sleep soundly tonight knowing where those random splashes of water were coming from!
Phew!
3. Again With the Face Make-Up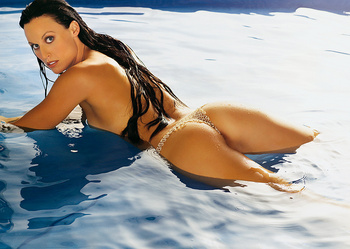 This shot is incredible. Then that creepy face makeup is back in my peripheral vision.
2. Amanda Beard Natural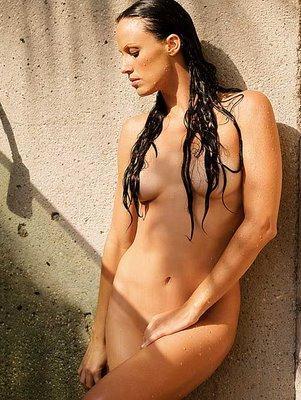 This is so close, it almost couldn't be included in the slideshow!
1. PETA! Nice to See You!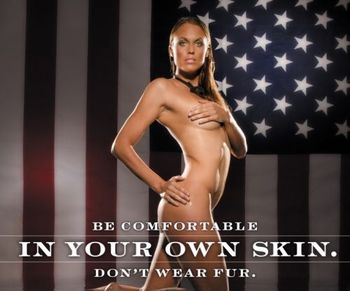 Who knew the animal lovers were our friends? Coming through in the clutch!
Rock on, PETA!
Keep Reading