Kim Kardashian And Maria Sharapova: Why The Nets Suddenly Have The Hottest WAGs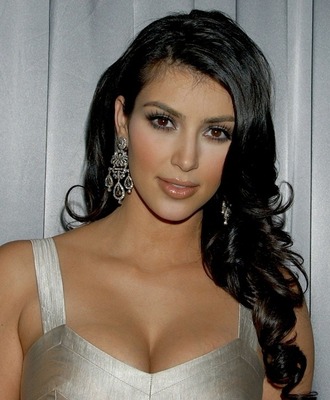 In light of Kim Kardashian finding a new love interest, forward Kris Humphries of the New Jersey Nets, we at Bleacher Report found it appropriate to look into which NBA teams collectively have the hottest WAGs in 2010.
For the first five slides I'll give you a hot WAG for five different teams.
Then we get into the heavy hitters.
The next 20 slides will be dedicated to five teams and their lovely WAGs.
These five teams have demonstrated a collective "pimpage" in finding some gorgeous ladies.
Some will be obvious, others will be a surprise.
So, without further ado, here are the teams that have the hottest WAGs as a unit. Teamwork fellas!
10. Phoenix Suns, Tamia Hill, Grant Hill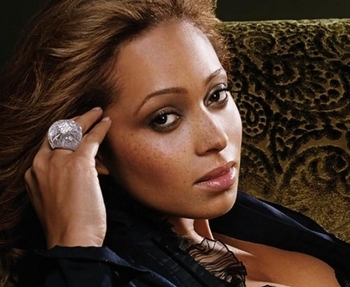 Couldn't find a better guy to have a hot wife.
Phoenix Suns forward Grant Hill is widely respected throughout the league for his gritty play and his respect for the game.
He's respected for another thing, too.
Having a hot wife.
9. Minnesota Timberwolves, Amanda Altschuler, Wayne Ellington
Wayne Ellington may be a back-up on one of the worst teams in the NBA, but he's not a "back-up" when it comes to picking up girls.
Not much was known about Amanda Altschuler when she showed up at a NBA Draft party with Ellington in 2009.
I still don't much about her.
But I'd like to get to know her.
8. Cleveland Cavaliers, Keyshia Cole, Daniel Gibson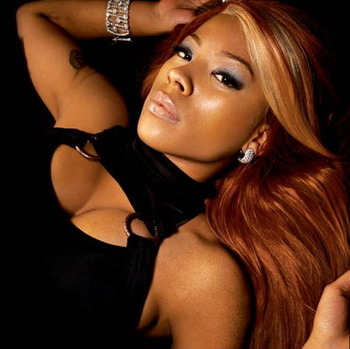 Since LeBron James' departure to Miami, little guard Daniel Gibson has stepped up big time.
But he had already stepped up big time when he landed R&B singer Keyshia Cole.
It is rumored that her lovely voice puts Gibson into a trance on the basketball court, and he just starts playing well without even knowing it.
7. Toronto Raptors, Aleka Kamila, Peja Stojakovic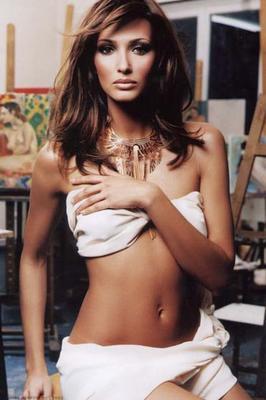 Peja Stojakovic may be toiling with the Toronto Raptors and his basketball career has indeed taken a downward turn, but that doesn't really matter when you're married to Aleka Kamila.
Known as a sharp-shooter, Peja really honed in on Kamila.
6. Memphis Grizzlies, Adriana Lima, Marko Jaric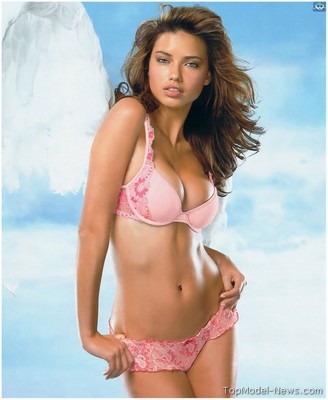 One of the hottest WAGs in the history of WAGs.
Adriana Lima is probably a goddess. Actually, I'm certain of it.
She's not meant for this earth. She's way too hot.
Grizzlies point guard Marko Jaric is one of the luckiest men ever in the history of men.
5. Denver Nuggets, La La Vasquez, Carmelo Anthony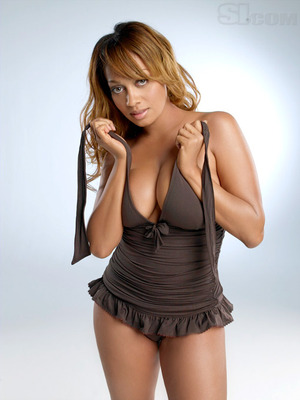 Whenever Carmelo Anthony has a bad game or the Nuggets lose, he's probably like, "La la la, oh well, I'll just go home to La La."
She is indeed superstar material.
5. Denver Nuggets, Candace Parker, Shelden Williams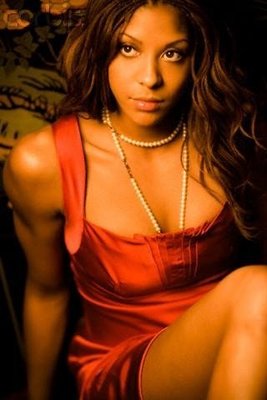 Candace Parker, star WNBA player of the Los Angeles Sparks, sure would give me a spark.
Shelden Williams, despite not playing much in Denver, probably doesn't care.
He has Candace Parker.
5. Denver Nuggets, Trina, Kenyon Martin
Trina, a rapper who apparently doesn't need a last name, is forward Kenyon Martin's girlfriend.
He's always struck me as a kinda crazy guy.
I'm guessing he likes bad girls.
Trina apparently is one by the sounds of some of her albums.
Her first album was called Da Baddest Bitch.
Her fourth album was called Still Da Baddest.
OK, Trina, we get that you're da baddest.

4. Miami Heat, Savannah Brinson, LeBron James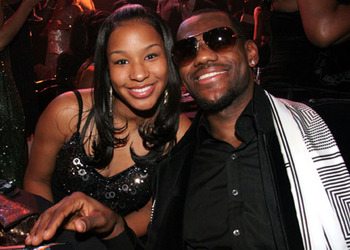 LeBron has two kids with his high school sweetheart, Savannah Brinson.
He may not have been faithful to Cleveland, but he was faithful to Savannah.
4. Miami Heat, Gabrielle Union, Dwayne Wade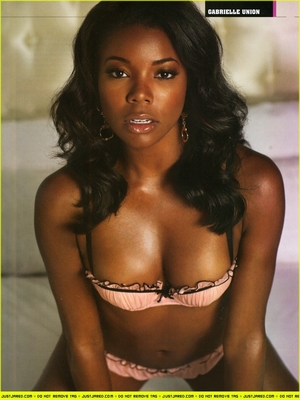 Actress and former model Gabrielle Union seems to have found quite the happy union with boyfriend Dwayne Wade.
I'm guessing Wade is enjoying this Union, too.
Maybe even a better union than with LeBron James and Chris Bosh.
Oooo, burn!
4. Miami Heat, Adrienne Williams, Chris Bosh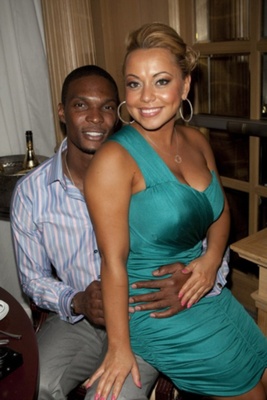 Speaking of Chris Bosh, he's got a good looking hot tamale himself.
Not as good as I'd think he could do.
Must be that thing called "chemistry."
More chemistry than the Heat have on the basketball court.
Oooo, double burn!
3. Boston Celtics, Jenna Gomez, Glenn Davis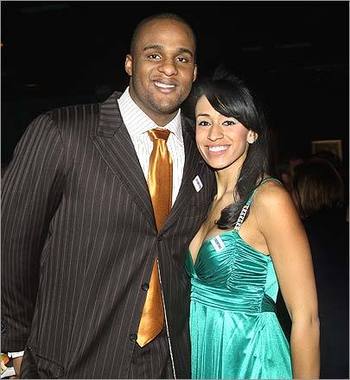 Jenna is so much prettier than you Glenn, so much prettier.
I don't know how "Big Baby" landed this one, but it probably helps him play BIG from time to time.
Always be fortunate for what you have, Glenn.
3. Boston Celtics, Ashley Bachelor, Rajon Rondo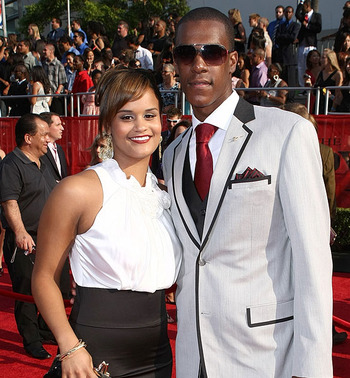 Oh, you too cool for school, Rondo, you too cool for school.
Apparently Rajon and Ashley have been going out since college.
She's cute, but it must be hard for Rajon the way some gorgeous women must throw themselves at him.
Remain faithful, Rajon, remain faithful.
Or don't. Who am I to tell you how to live your life?
3. Boston Celtics, Julie Landrum, Paul Pierce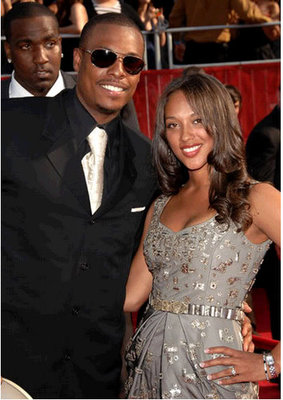 Paul Pierce found himself a nice gal in Julie.
And by nice I mean hot (she could be nice too, I'm not saying she isn't).
The two makes a nice boyfriend-girlfriend couple.
Kendrick Perkins in the back is like, "Dude, what the hell, hook me up Paul."
3. Boston Celtics, Shannon Allen, Ray Allen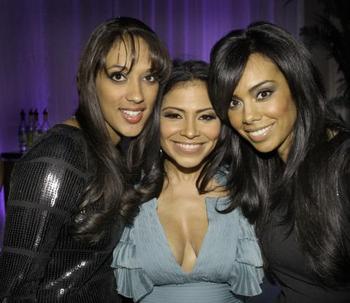 Much like the Big Three of Paul Pierce, Ray Allen, and Kevin Garnett, Shannon Allen heads the Big Three of her, Julie Landrum, and Brandi Garnett (who we will get to next).
Shannon, the one in the middle, is married to Ray Ray.
Yeah, I would be cool-headed on the basketball court with a girl like that, too.
3. Boston Celtics, Brandi Garnett, Kevin Garnett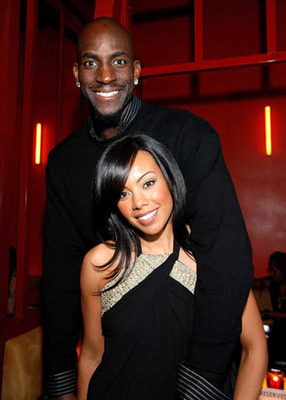 Brandi is the wife of Kevin Garnett.
Kevin looks really happy right here.
It's either because the Celtics are doing well in the NBA, or because he has Brandi as his wife.
I'm betting on the latter.
3. Boston Celtics, Nicole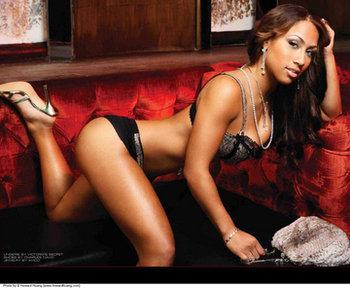 Since divorced from his former wife Shaunie, Shaq has picked up right where he left off, landing another hottie.
Nicole "Hoopz" Alexander is best known winning TV shows Flavor of Love Season One and I Love Money.
I'm pretty sure Shaq has enough money for Hoopz, but we'll see how long this love affair lasts.

2. Los Angeles Lakers, Bre Ladd, Luke Walton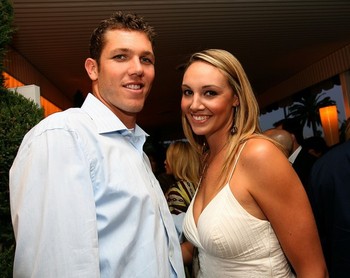 Luke Walton is dating Bre Ladd, a former volleyball player for the University of Arizona (seriously, are there any girls not hot at U of A?).
I wasn't able to find any pictures of Bre in a bikini playing volleyball on the beach (oh, the horror), but I still found a pic that demonstrates she's fairly attractive.
2. Los Angeles Lakers, Khloe Kardashian, Lamar Odom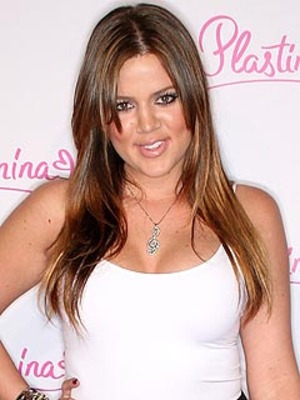 Khloe, one of spunky Kardashian sisters, is married to forward Lamar Odom.
I don't find her the most attractive thing in the world, but some people do.
Whatever floats your boat Lamar.
He may be a sixth man in basketball, but he's No. 1 in Khloe's heart.
2. Los Angeles Lakers, Priscilla De Gustin, Pau Gasol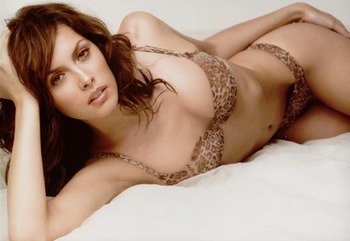 Priscilla de Gustin has been linked to forward Pau Gasol.
She is one fine, fine lady.
Pau, you're on top of the world right now, never look down.
2. Los Angeles Lakers, Vanessa Bryant, Kobe Bryant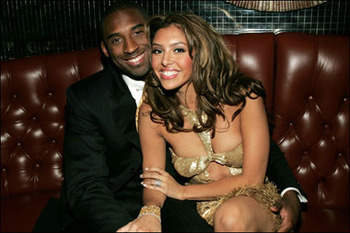 Despite the "adultery" committed by Kobe Bryant, Vanessa still stayed with them and reportedly they've smoothed things out.
Kobe, you are truly invincible.
2. Los Angeles Lakers, Jeanie Buss, Phil Jackson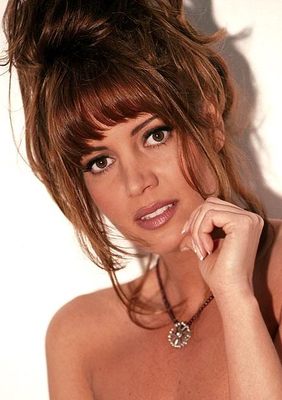 Sure, Jeanie's getting a little older, but she's still hot.
The daughter of Lakers owner Jerry Buss, Buss doesn't have to worry about Phil Jackson leaving town anytime soon.
1. New Jersey Nets, Maria Sharapova, Shasha Vujacic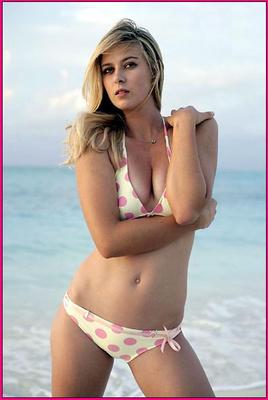 Guard Sasha Vujacic is currently engaged to tennis phenom Maria Sharapova.
For not being a star player, Sasha is one lucky man.
What Maria sees in him I haven't a clue.
But that just might be my jealousy rearing its ugly head.
By Sharapova moving to the East Coast, she has now tipped the scale in the New Jersey Nets favor.
1. New Jersey Nets, Alysse Reynolds, Jordan Farmar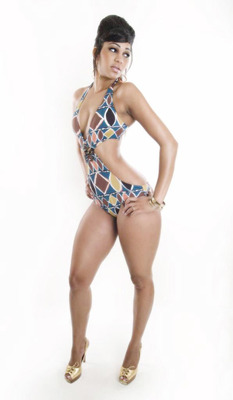 Model Alysse Reynolds used to be Jordan Farmar's girlfriend.
She's very hot.
She also has long legs.
That's my two cents.
1. New Jersey Nets, Jill Oates, Jordan Farmar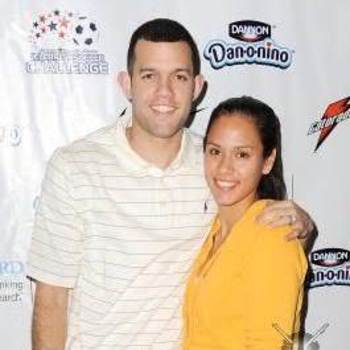 The current girlfriend of Farmar, soccer player Jill Oakes is cute, don't get me wrong.
But she's not Alysse.
Fail, Farmar, fail.
1. New Jersey Nets, Meghan Allen, Devin Harris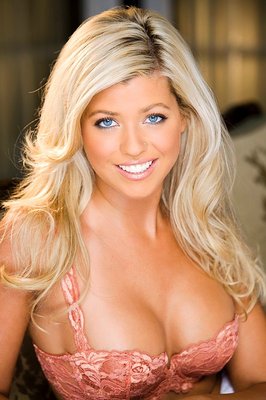 I've always respected point guard Devin Harris on the basketball court.
I respect him even more for landing Playboy Cyber Girl of the Month for January 2008.
Devin has got game in more ways than one.
1. New Jersey Nets, Kim Kardashian, Kris Humphries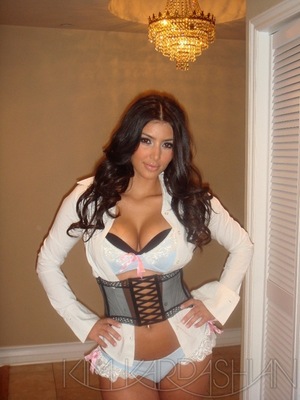 I've used this picture of Kim Kardashian multiple times in some of my articles.
It never gets old.
Kim is on to her next boyfriend, forward Kris Humphries, right now.
How long will this last?
As soon as she realizes he plays 24 minutes a game for the New Jersey Nets.
There you have it everybody, hope you enjoyed.
Keep Reading