NBA Trade Rumors: 5 Trade Ideas That Make Sense
Doug Pensinger/Getty Images
Even though the trade deadline is still more than two months away, it is never too early to start thinking of trade scenarios that would improve certain teams. Who knows, we may even see some blockbuster deals long before the February deadline this season.
The following five trades could be the difference in teams being contenders rather than pretenders.
5. Chris Kaman To the Phoenix Suns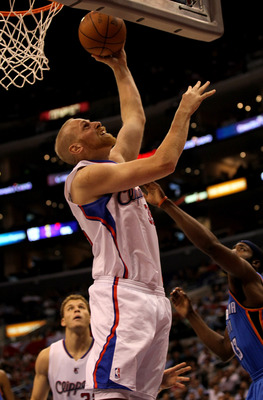 Stephen Dunn/Getty Images
At this point, Phoenix is in desperate need of a player who can create his own shot on the block. If the Suns' woes in the paint continue, they will be headed for the draft lottery.
The Clippers would be losing arguably their best player. However, they have Blake Griffin and Eric Gordon to build around. The Clippers would receive Josh Childress and Earl Barron to add to their young nucleus of talent.
4. Antawn Jamison To the Portland Trail Blazers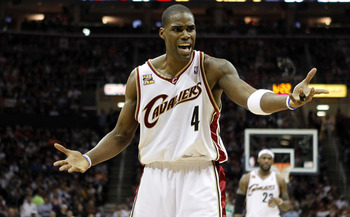 Gregory Shamus/Getty Images
A couple of seasons ago, the Blazers were thought to be the biggest threat to the Lakers in the Western Conference. However, after another season-ending injury to Greg Oden, the Blazers' immediate future is in limbo.
Jamison would produce points in the paint, along with outside shooting to keep opposing defenses honest. The Blazers may have to part with LaMarcus Aldridge, but, at this point, it may be worth shaking things up.
3. Luis Scola To the Oklahoma City Thunder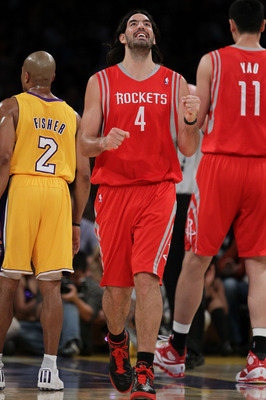 Jeff Gross/Getty Images
I am not sure if the Thunder would want to break up any part of their young nucleus, but they will not win a championship unless they add a legitimate post player.
Scola is the perfect anecdote for the young Thunder, providing toughness and a consistent scoring option down low. The Rockets would receive Serge Ibaka and a future draft pick from Oklahoma City.
2. Carmelo Anthony To the New York Knicks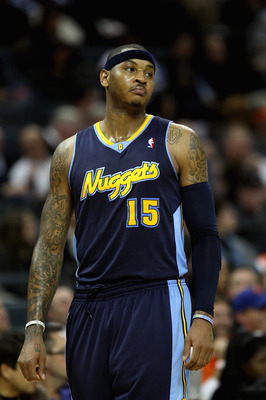 Streeter Lecka/Getty Images
It seems there will be no way to stop Carmelo Anthony from leaving Denver this season. Anthony has mentioned more than once he would be interested in playing for the New York Knicks. The Nuggets have stated they are interested in receiving young prospects in return for Anthony.
Therefore, the Nuggets would receive: Danilo Gallinari, Landry Fields and a future first-round draft pick from the Knicks.
1. Steve Nash To the Orlando Magic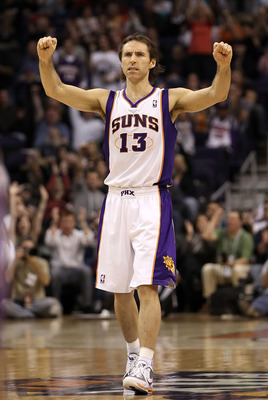 Christian Petersen/Getty Images
The Magic are one player away from being true contenders. Jameer Nelson has been fairly consistent, but I don't think the Magic will be winning a championship with him running the point.
Nash would give the Magic a swagger they have been missing since Vince Carter joined the team. Phoenix would get Vince Carter and Brandon Bass in return.
Keep Reading

Los Angeles Lakers: Like this team?