Jenn Sterger: 10 Things To Watch After She Asks NFL To Suspend Brett Favre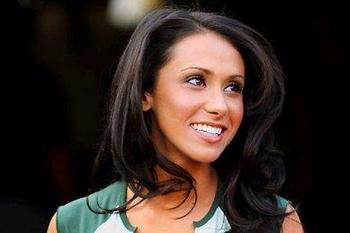 Jenn Sterger will head to court, but that can be avoided, apparently, if the NFL suspends Brett Favre.
That's what her manager has said about the case, which centers around inappropriate voicemails and photos that Favre allegedly sent her when he played for the New York Jets. The NFL says they are reviewing the evidence, and will make a ruling. In the mean time, the tawdry story just won't go away.
It's unfortunate that the allegations are out there for both sides. No woman deserves to endure this, and it's a sad way for Favre to end a legendary career, regardless of how the NFL rules.
With Sterger's latest move, and the NFL yet to announce its decision, here are 10 key points to consider:
10. It's Under Control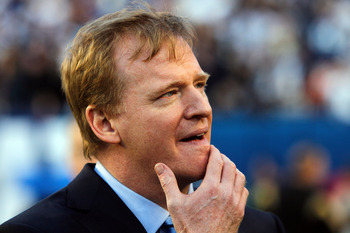 Jonathan Daniel/Getty Images
Sterger and her camp seem to be trying to push the NFL around. They need to tap the brakes.
Commissioner Roger Goodell is very conscious of public perception, and the NFL is almost hypersensitive about its image.
If they find that Favre did violate the league's personal conduct policy, you can bet Goodell will take swift action. He's the last person you need to worry about.
9. Tough Task Ahead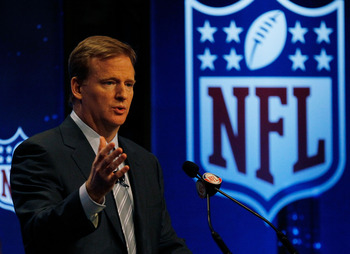 Jonathan Daniel/Getty Images
Roger Goodell will be under a microscope with this decision. If Favre is in the wrong, Goodell will have to come down hard.
Go easy, and he'll be criticized for giving Favre preferential treatment and for protecting an NFL legend.
8. Damage Is Done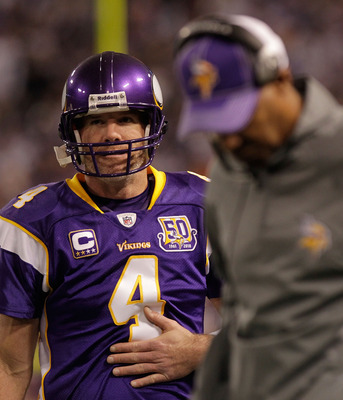 Nick Laham/Getty Images
In a way, Jenn Sterger has already won.
Brett Favre may have not been punished yet by the league (and may leave unscathed), but in the court of public opinion, perceptions have already changed about the quarterback.
Even the hints of this behavior have to make you uneasy.
7. Can It Really Be Changed?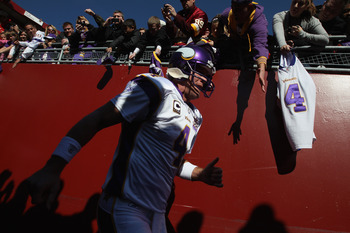 Win McNamee/Getty Images
The macho, testosterone fueled, boys-will-be-boys world of the NFL has been around for decades, and the locker-room culture just feeds the beast.
Changing that may be impossible, but Sterger's story and that of Ines Sainz should cause some players to take a stand and remind teammates they're crossing a line, and that women should be treated with dignity and respect.
End of discussion. You can't argue it. Moving on.
6. "Implementing a Program"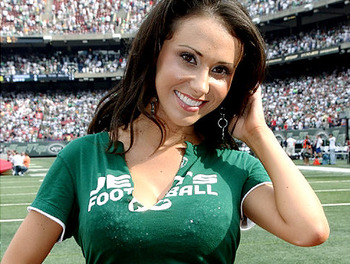 Sterger's manager talked about the league "implementing a program" to keep this from happening again. Agreed. It's simple too: Call it zero tolerance.
Women should never be harassed and should have a safe and confidential way of reporting any wrong behavior they endure.
5. Will He Take Action?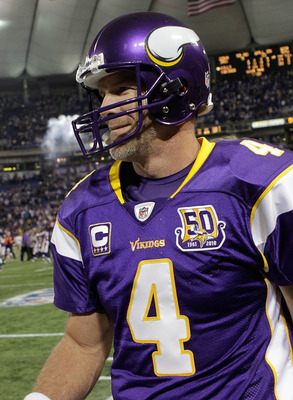 Nick Laham/Getty Images
Brett Favre has said he made inappropriate comments, but denies ever sending her photos.
Before this thing blows up in his face, it would serve him well to have a candid conversation about this mess, why it's unfolded this way and hold himself accountable.
He's one of the faces of the NFL, and didn't leave college last year. He should know that one distasteful comment or poor choice could hit the Internet in a matter of minutes.
4. Tip Of The Iceberg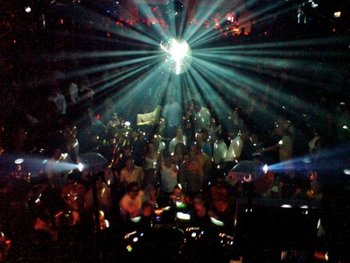 Raunchy voicemails and photos are just the tip of the iceberg when it comes to the world of professional sports, where athletes can be tempted by groupies, bars and nightclubs.
3. The Timing Factor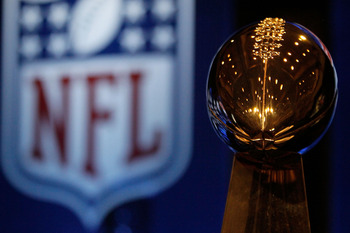 Jonathan Daniel/Getty Images
The NFL could find itself in a Catch-22 situation.
Rule on this after the season, and they could face an uproar from some who believe they're protecting Favre. Rush it and move too quickly, and it will come across like they're pandering to Sterger's camp.
"It is a complex situation that has involved a great deal of due diligence," spokesman Greg Aiello said. "We are trying to wrap it up as soon as possible and will notify everyone appropriately when a conclusion is reached."
2. Stick To The Facts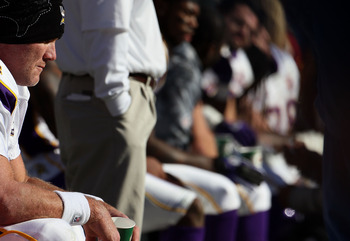 Win McNamee/Getty Images
This shouldn't be too complicated for the NFL. You know they've got tons of evidence, and that it's probably rather detailed.
If it's clear-cut either way, then the decision will be an easy one. But if there's any gray area, or ambiguity, they shouldn't discipline Favre at all.
1. Will She Actually Do It?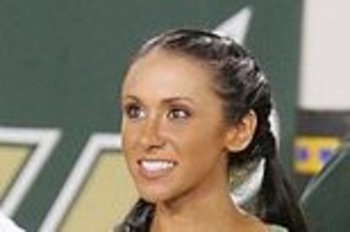 Jenn Sterger has threatened to talk and share her story.
Bad move. Yes, this culture feeds off gossip, soap operas and reality TV, but to hit every daytime talk show, Oprah and 60 Minutes could only damage her and give people the thought she's trying to benefit off this.
This story has already bombarded newspapers, TV and the Internet, and there always comes a point when people reach their limits.
Keep Reading

Minnesota Vikings: Like this team?