Victoria's Secret Vs. Playboy: Who Has the Hotter WAGs?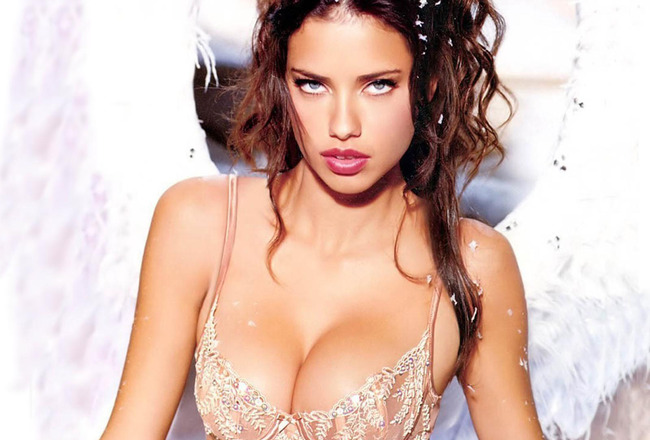 Asking, "Who's hotter, Victoria's Secret WAGs or Playboy WAGs?", is like asking, "What's better, a steak fajita or the sun?"
They are both sizzling. And they are both important to life as we know it.
And, yes, fellow cave-dwelling writers, the sun is important. And anybody who tells me a steak fajita isn't that important in life clearly hasn't had a good one. It's changed my life, I know that.
I've compiled a list of 23 Playboy WAGs and 12 Victoria's Secret WAGs for your enjoyment.
I hope all you warm-blooded males out there are happy. This was a tall order, and so, so very stressful. Looking through all these pictures of hot women...checking them out...admiring them...oh OK, it wasn't that stressful.
Here is the list. At the end of the slideshow I'll tell you my opinion on who won. Surely one of the most important decisions I've ever made.
Victoria's Secret: Marisa Miller- Dale Ernhardt, Jr
Dale Earnhardt Jr. came in first place among NASCAR drivers on this one.
Even though he didn't win the NASCAR championship this year, he still won over Marisa Miller's heart.
He also just won his eighth consecutive Most Popular Driver Award.
I'm guessing it has more to do with Marisa Miller than him.
I tell you what though, she would rev my engines any day of the week.
Playboy: Jessica Sekely-Ex Of Jose Canseco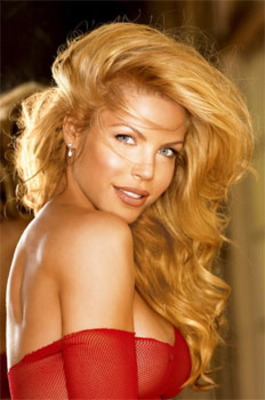 The steroid allegations against former baseball star Jose Canseco aren't the top pitfall of all time for Jose Canseco.
Losing Jessica Sekely is.
Playboy: Keeley Hazell-Ex Of Joe Cole
Liverpool soccer player Joe Cole is going to have to score a lot to make up for losing Keeley.
And I don't mean score a lot of goals.
Keeley may be one of my faves.
Her wardrobe choice helps affirm this declaration.
Victoria's Secret: Karolina Kurkova-Wladimir Klitschko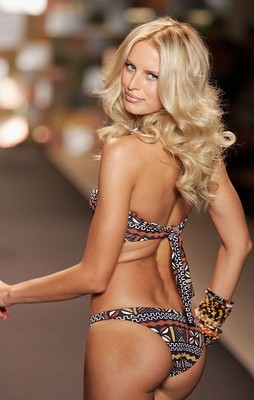 Boxer Wladimir Klitschko won a vast amount of fights.
But none of those compare to landing Karolina.
One of my top Victoria's Secret WAGs of all time.
Playboy: Shanna Moakler-Oscar De La Hoya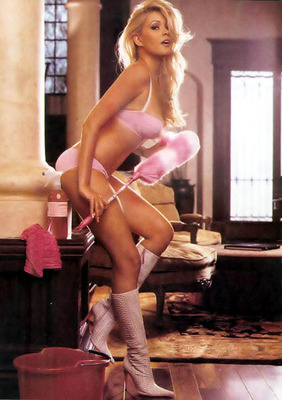 Shanna Moakler has shown a good range in deciding who she dates, ranging from Billy Idol to Dennis Quaid to Travis Barker.
Her relationship ended abruptly in 2000 when Moakler saw Oscar De La Hoya escorting another woman to the Latin Grammy Awards on TV.
Busted!
De La Hoya fights nowadays to win her back. OK, I made that up.
Playboy: Brande Roderick-Glenn Cadrez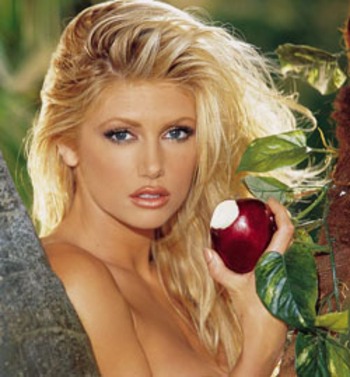 Brande Roderick could be my Eve any time.
Unfortunately, she's married to former NFL linebacker Glenn Cadrez and I'm pretty sure he'd beat me up if I tried to make a move.
I bet he's living in his own Eden.
Victoria's Secret: Jessica White-Terrell Owens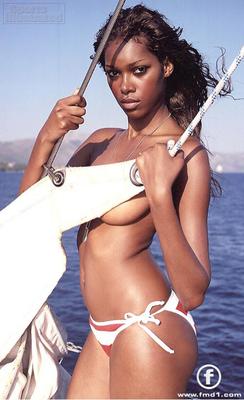 Jessica White and T.O. are currently daters.
Every time she asks him how his day went, he just says, "Well, we lost again and Chad Ochocinco keeps on trying to steal catches from me."
"You mean Chad Johnson, Terrell?"
"Nevermind."
The pair goes on sailing adventures on their free time.
Playboy: Lisa Dergan-Scott Podsednik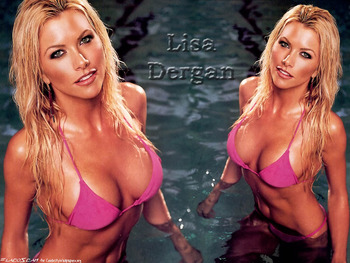 I always thought free agent Scott Podsednik was just one of those normal guys.
With a girl like Lisa Dergan, he's obviously not.
He's gotta have something special.
I wonder if she's attracted to his speed.
On the basepaths of course you sickos!"
Playboy: Jennifer Walcott-Adam Archuleta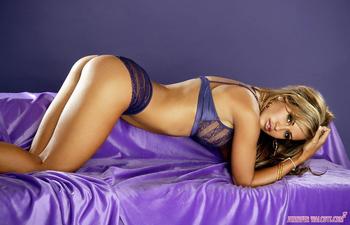 Free agent safety Adam Archuleta hasn't played a down in the NFL since 2008.
I'm guessing Jennifer distracted him too much.
Hard to concentrate on anything else with a girl like that around.
I'd gladly break a few bones for a couple years in the NFL if it helped me land a girl like this.
Victoria's Secret: Veronica Varekova-Peter Nedved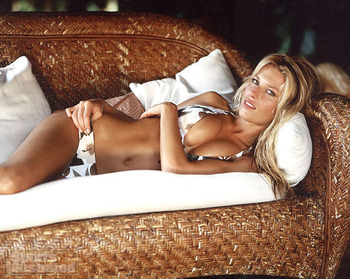 Hockey player Peter Nedved is part Czech.
I'm part Czech.
That must surely count for something Veronica! C'mon, ditch the loser! I'm a writer overflowing with wealth!
Unless, it's the Canadian side of Peter that attract Veronica.
In that case...I'm part Canadian too Veronica!
Playboy: Brittany Binger-Grady Sizemore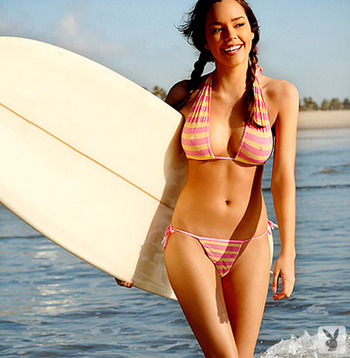 I don't know if Brittany is any good at surfing.
And I don't care.
I'd gladly surf with her even if she cut me off while I was flying down a wave.
I'm pretty sure Grady's slumping ways in Cleveland have been helped by having a girl like this.
Playboy: Heather Kozar-Tim Couch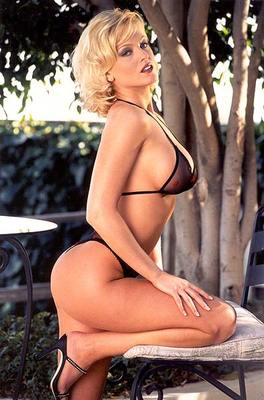 Of course you have to put the wife of former Cleveland Browns QB Tim Couch in here.
Kozar has been well-documented across the Web.
Tim Couch probably just sits on the couch with her all day. Just staring at her.
Probably makes her feel a little uncomfortable.
Victoria's Secret: Selita Ebanks-James Blake, Osi Umenyiora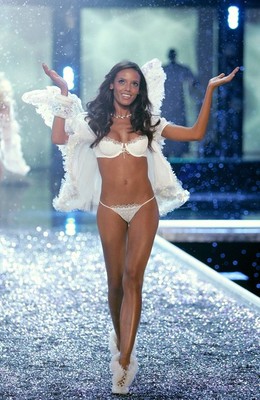 Tennis player James Blake and New York Giants defensive end Osi Umenyiora have both had some fun with Selita.
She is indeed an angel.
No, I'm serious, I really think she is one.
I'm pretty sure Osi landed the hottest chick in the history of Osi's.
Playboy: Rachel Hunter-Jarret Stoll
Hockey player Jarret Stoll must be pretty happy landing a fine woman like this.
That's quite the outfit she has on there.
I wonder if she role plays with Stoll sometimes, dressing up like a goalie and preventing him from "scoring."
Playboy: Joana Prado-Vitor Belfort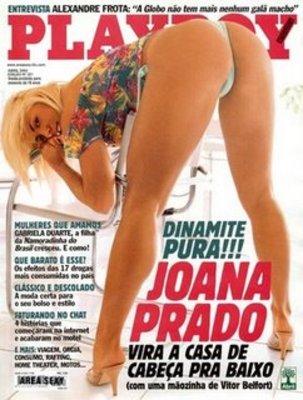 I'd pick up this Playboy if it was in Spanish.
But I wonder why she's bending down like that...must have dropped something...like my heart.
Vitor scored a VITORY with this one (victory).
Victoria's Secret: Naomi Campbell-Mike Tyson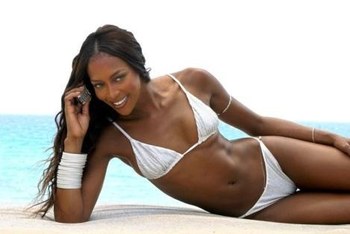 Naomi reportedly slapped and punched her limousine driver in March 2010.
I'm guessing she got that from Mike Tyson.
I wonder if their relationship is abusive.
This picture is of her calling her limousine driver to come pick her up from the Caribbean.
The fact that his limo had no possible way of getting there didn't matter to Naomi.
Playboy: Julia Schultz-Brett Tomko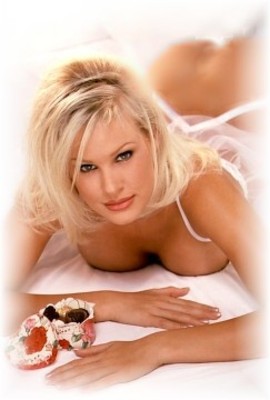 Baseball free agent pitcher Brett Tomko is currently rehabbing on the Sacramento River Cats.
I'm currently rehabbing from the fact that Brett even got a girl like this.
I like the dreamy quality of this photo.
The only way I'll ever get this close to Julia is if she's in my dream.
Playboy: Danielle Gamba-Nick Swisher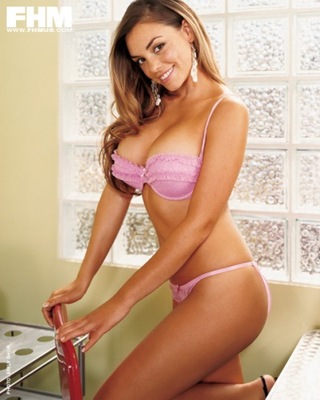 She has that look that gives you courage to come approach her.
The ex of Yankees player Nick Swisher, I'm hoping I can find her somewhere and she gives me this look.
I don't even care if doesn't want me, I just want her to give me this look.
Victoria's Secret: Brooklyn Decker-Andy Roddick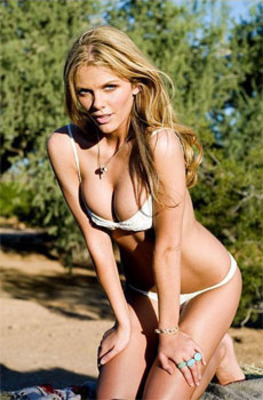 OK, this is one of those guys that deserves a girl like this.
A former No. 1 tennis player in the world, Andy Roddick's got skills.
Apparently, in more ways than one.
I don't care about tennis lessons, I just want him to teach me how I can get a fine lady such as this.
Playboy: Laura Cover-Aaron Boone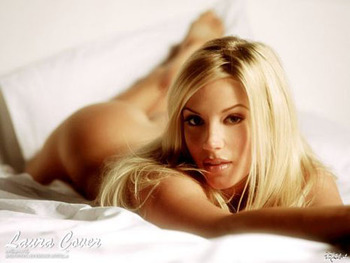 Definitely one of my faves.
There are certain models you look at and say, "Oh, sure, she looks good, but if the lighting wasn't the way it was or she didn't wear tons of make-up, she wouldn't look as good."
Laura is not one of these models.
She is glorious, and I would give her one of my Bleacher Report medals any day of the week.
Former baseball player Aaron Boone is one lucky man.
Playboy: Heidi Strobel-Cole Hamels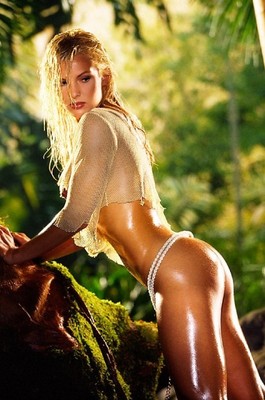 I would feel bad for Cole Hamels losing to the San Francisco Giants in the 2010 NLCS if I hadn't seen a picture of Heidi Strobel in my life.
But I have. And I will never, repeat, NEVER feel bad for Cole Hamels.
Victoria's Secret: Niki Taylor-Rob Neidermayer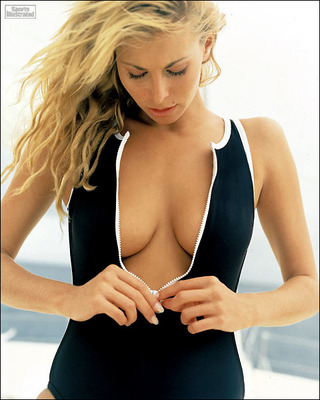 I doubt that Buffalo Sabres player Rob Neidermayer ever NEEDS anything else when he's got Niki Taylor.
Hmmm, she must be having trouble with that zipper.
What a shame.
Playboy: Amy McCarthy-Dan Hinote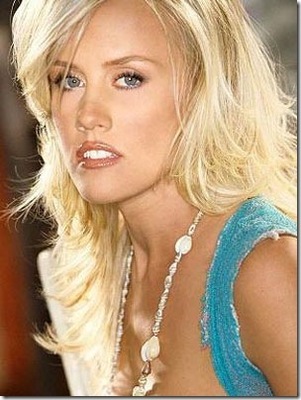 Amy McCarthy reminds me a lot of Jenny McCarthy.
Her last name is the same. She's blond. And she's hot.
Hell, she might as well be Jenny McCarthy.
For hockey player Dan Hinote, Amy reminds him of one thing: paradise.
Playboy: Carmella DeCesare-Jeff Garcia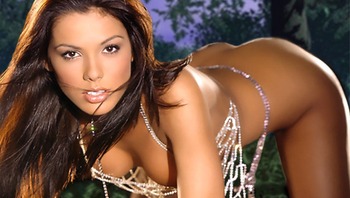 Being a 49ers fan, I always liked quarterback Jeff Garcia. He was worlds better than what the Niners have.
After seeing his wife Carmella, however, I now hate Jeff Garcia.
He makes me very envious. Very envious indeed.
Victoria's Secret: Tyra Banks-Chris Webber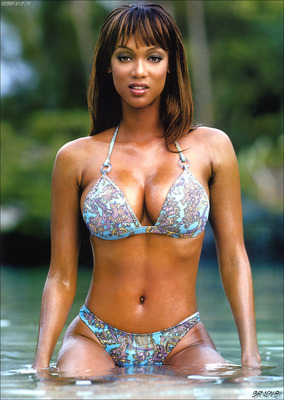 Tyra Banks' break-up with former basketball star Chris Webber made her cry and moved her to air a show called, Professional Athletes and the Women Who Love Them.
I'm thinking of starting up a new show, too.
It's called Professional Athletes and the Women Who go Crazy on Them.
Tyra is indeed very attractive, but if the Tyra Banks Show tells you anything, it's that she's also a little mentally imbalanced.
Although, that could just be the aftereffects of the break-up.
Playboy: Jodi Ann Paterson-Michael Andretti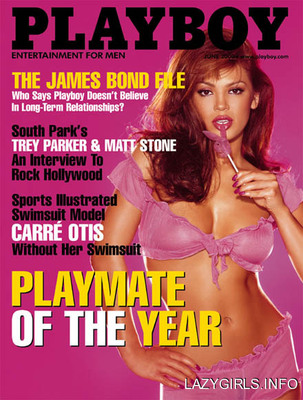 Jodi Ann's the wife of formula Formula One driver Michael Andretti.
Michael is the son of legendary racer Mario Andretti.
You can drive a Indy-style race car at the Mario Andretti Experience.
Michael doesn't need to.
He's already had a much better experience.
It's called having Jodi Ann Paterson as your wife.
Playboy: Hope Dworaczyk-Jason Kidd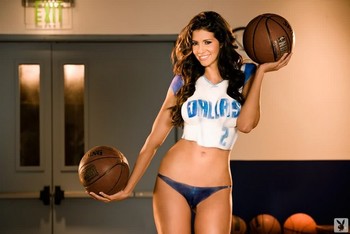 It doesn't matter that I can't pronounce Hope's last name.
Her first name says it all.
As in, she is the symbol of hope. When I think of hope, a picture of her comes to mind.
You see that EXIT sign behind her in the picture?
I'd starve myself before I ever exited out that door.
Victoria's Secret: Adriana Lima-Marko Jaric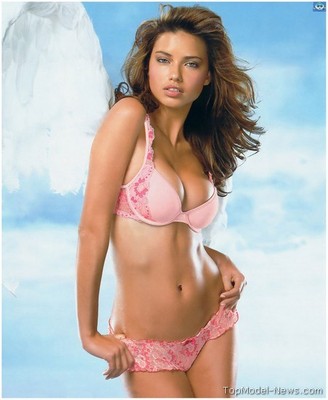 Ladies and gentlemen...the Luckiest Man Ever.
Marko Jaric isn't exactly a world-class basketball player.
But he landed one of the hottest Victoria's Secret models in history. Period.
Playboy: Kim Kardashian-Kris Humphries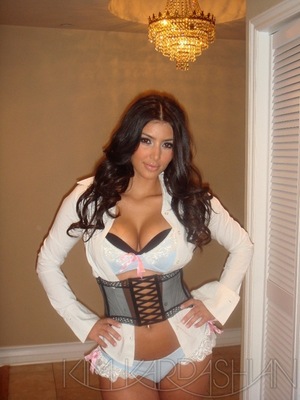 You look at reality show "star" Kim Kardashian and you think you could spend eternity with her.
Then you hear her talk. Then you see how she behaves.
Professional male model Gabriel Aubry split up with her after a Lakers game and a dinner with the fam.
Ya, that's about how long I could last too. Even with the looks she has.
New Jersey Nets forward Kris Humphries will discover this soon.
Playboy: Gena Lee Nolin-Cale Hulse
Gena Lee Nolin has always had a spot in my heart.
She can be very distracting.
I'm guessing that's what Cale Hulse was thinking when he retired from professional hockey.
Victoria's Secret: Heidi Klum-Flavic Briatore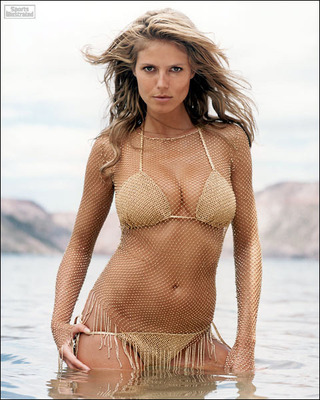 Flavic Briatore is the former manager of two Formula One racing teams.
He's really old.
And he was really old when he dated Heidi.
Shows you what money can get you these days.
Being a professional journalist, I always have to empty my piggy bank to simply get a girl an ice cream.
So unfair. WHY WORLD WHY?!
Oh, sorry.
Playboy: Kendra Wilkinson-Hank Baskett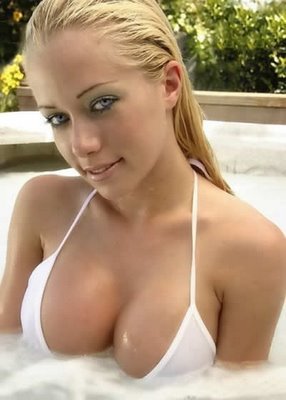 I wonder if Vikings receiver Hank Baskett caught a good one in Kendra.
She is very hot, but her laugh is probably the most annoying, irritating, haunting thing in the history of the world.
He may have decided to just put up with it when he realized how hot she was.
But he probably doesn't tell her any jokes anymore.
Playboy: Carmen Electra-Dennis Rodman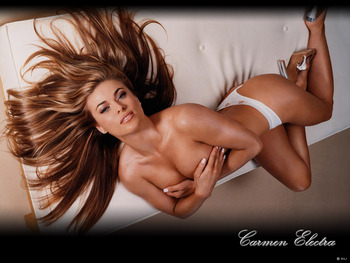 We all know about Carmen Electra and Dennis Rodman's impromptu marriage in Las Vegas.
We all know they are since divorced.
But what you don't know is every time I hear the name Carmen Electra I think of electricity.
"Electra" sounds like "electric." Carmen Electra is also electric in this photo.
Victoria's Secret: Gisele Bundchen-Tom Brady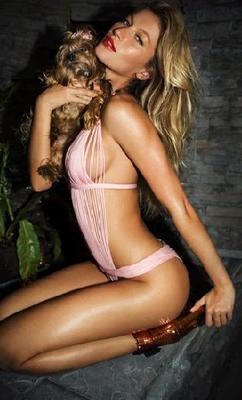 Patriots quarterback Tom Brady has it all. Multiple NFL championships. Good looks. He's considered maybe the best quarterback in the game today.
And he has Gisele.
I hate you Tom Brady. I hate you very much so.
Playboy: Marilyn Monroe-Joe DiMaggio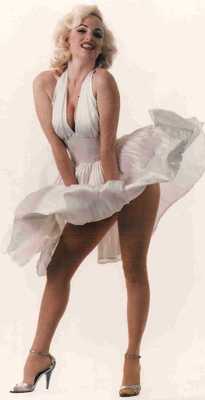 Joe D's relationship with Playboy icon Marilyn Monroe was widely publicized.
She was the sex symbol of a generation.
Any man who hasn't heard of Marilyn, even today, has been living in a bubble.
And I don't mean figuratively. I mean literally. If you haven't heard of Marilyn Monroe you are truly Bubble Boy.
Conclusion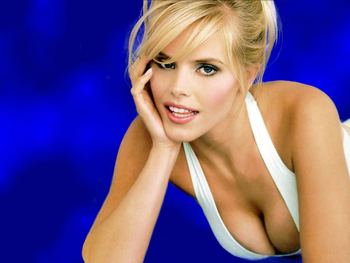 This is a close one.
But I'm gonna have to give this one to the Playboy WAGs.
They've demonstrated exceptional talent today.
But Adriana Lima, Heidi Klum, and Gisele made it indeed a very tough choice.
Until next time every man in America.
And try to actually read some of the captions next time instead of just looking at the pictures.
Keep Reading