Derek Jeter and Top 20 Most Boring Superstars Ever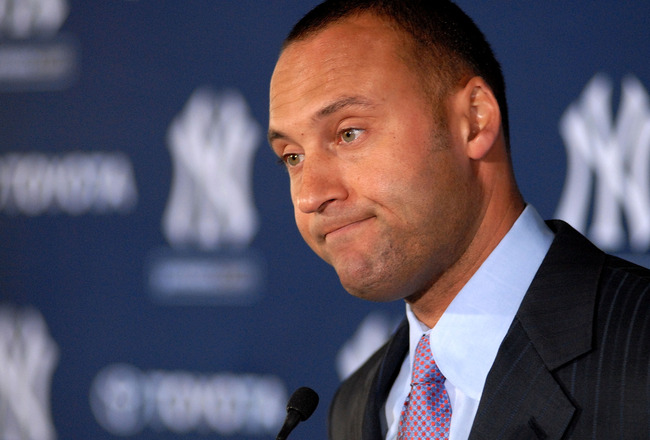 Tim Boyles/Getty Images
Most of our favorite sports superstars are impressive both on and off the field.
We love to watch them play, and we love to watch them be interviewed. The best athletes can play a great game and then give an equally great post-game press conference.
Names like LeBron James, Terrell Owens and Peyton Manning all catch our attention not only for their talent, but also for their larger-than-life personalities.
These types of figures give us the best of both worlds.
And then we have the guys who have all all kinds of talent, but they're severely lacking in the personality department.
So which sports figures wow us on the field, but then leave us wanting more once the game is over?
Read on for the Top 20 Most Boring Superstars Ever.
20. Derek Jeter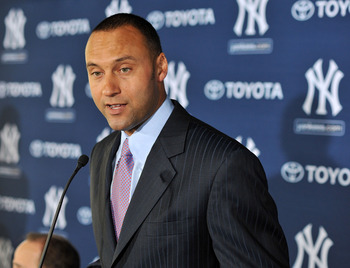 Tim Boyles/Getty Images
Take away all the "hotties" that Derek Jeter has dated, and what do you have?
Just an average, boring dude.
Every time he gives an interview he sounds like Bob Ross reading a legal transcript.
19. Tim Duncan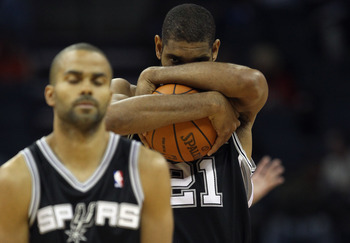 Streeter Lecka/Getty Images
I know what you're thinking, and no,I didn't choose this photo to prove a point.
This is the only picture I could find that didn't feature Tim Duncan taking a nap.
It actually looks like Tony Parker tried to wake him up, failed and then walked away discouraged.
"Just five more minutes, Mom!"
18. Joey Votto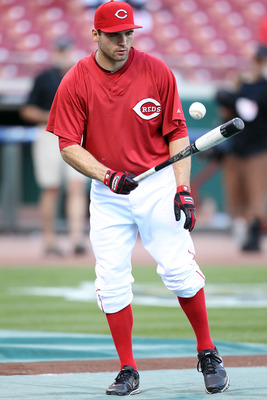 Andy Lyons/Getty Images
Now, I love Joey Votto, but I have always thought that the guy was a little too nice.
And then I read a Votto interview with Cincinnati Magazine, and my thoughts were confirmed.
At one point, the man conducting the interview actually asked Votto if he had any favorite books.
Books?!
How dull does your interview have to be for the conversation to turn to The Great Gatsby?
17. Kurt Warner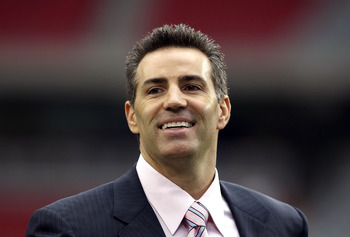 Christian Petersen/Getty Images
Kurt Warner is another one of these "squeaky clean" sports figures.
He's a super religious family man who I'm pretty sure hasn't uttered a single curse word in his life.
I was really excited when I found out that Kurt Warner had a Twitter account, but all he ever tweeted about was Dancing With the Stars and educational children's shows.
16. Roy Halladay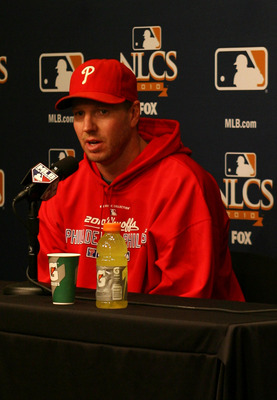 Robert Meggers/Getty Images
While I can appreciate the practice and skill it takes to become a pitcher as finely tuned as Roy Halladay, watching him throw strike after strike is like watching RENT for the 40th time.
Yeah. It's that bad.
15. Grant Hill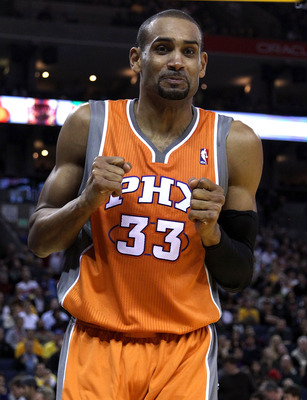 Ezra Shaw/Getty Images
14. Sidney Crosby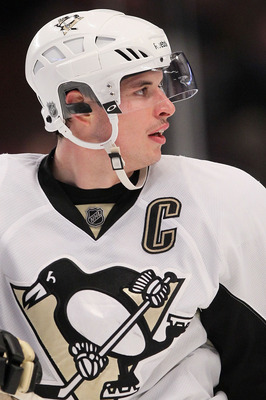 Chris McGrath/Getty Images
For as nasty as Sidney Crosby is on the ice, he is equally as dull off of it.
Every time Crosby is interviewed it seems like he just got done reading some kind of PR handbook.
The guy always says exactly the right thing, and if he doesn't let out some aggression somewhere, his head might explode.
13. Cal Ripken Jr. and Tony Gwynn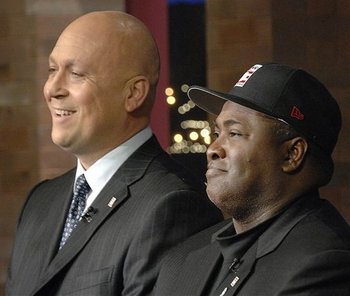 Baseball legends? Of course!
Entertaining baseball analysts? Not so much.
And we wonder why people think baseball is boring...
12. Emmitt Smith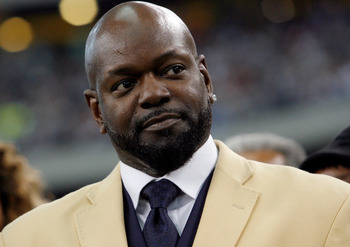 Tom Pennington/Getty Images
What is the most common word used to describe Emmitt Smith?
Consistent.
He was never very fast. He was never very strong. And he was never very flashy.
Smith does hold the record for most career yards rushing in the NFL, but he was definitely more tortoise and less hare.
Slow and steady wins the race...
But it isn't very interesting.
11. Barry Sanders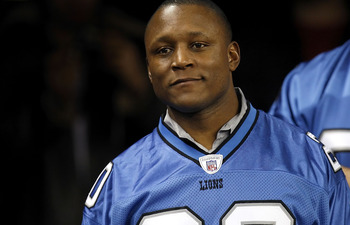 Gregory Shamus/Getty Images
Personally, "boring" isn't the word I'd use to describe Barry Sanders.
I think the word I'm looking for is...phenomenal.
Still, some sports fans complain that Sanders was a bit dull off the field, and I have to agree that announcing his retirement by faxing a letter to a newspaper in Wichita, Kansas was pretty lame!
10. Nicklas Lidstrom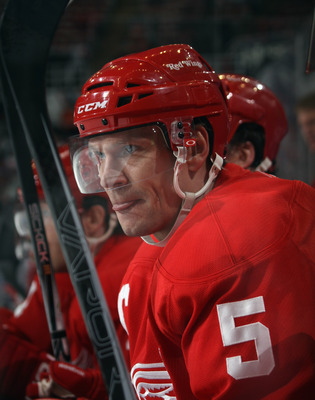 Bruce Bennett/Getty Images
Nicklas Lidstrom one of the best defensemen in the NHL, but have you ever seen him interviewed?
He looks scared out of his mind!
Come on, Nick! This is hockey. Not figure skating.
9. Roger Federer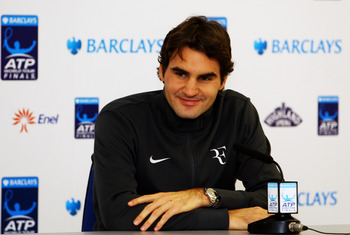 Clive Brunskill/Getty Images
This picture documents the highest level of emotion you will ever see from Roger Federer. Period.
The guy isn't human.
Need proof?
Go check out his Lindor Truffles commercial, and then get back to me.
8. Pete Sampras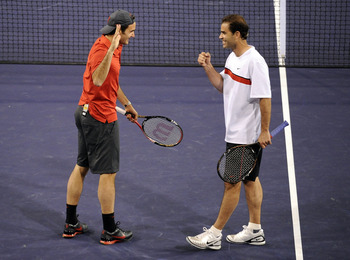 Harry How/Getty Images
Pete Sampras is quite possibly the most technically sound player to ever step onto a tennis court. His 14 Grand Slam titles speak for themselves.
Sounds pretty awesome, right?
Well, it is until you actually watch Sampras play.
Sure, he had a wicked serve, but come on! It was never even a contest.
7. Eli Manning
Jim McIsaac/Getty Images
It must be tough to be the lesser-known Manning in the NFL.
With Peyton having such a lackluster season, Eli is probably wetting himself thinking, "Oh gee whiz! Maybe someone will remember that I play football too!"
6. Bruce Jenner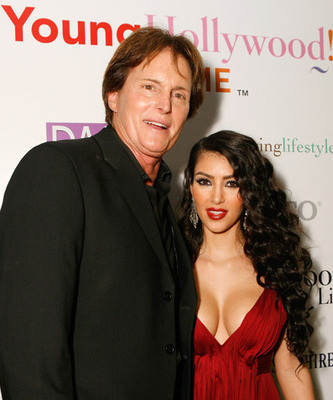 In reality, Bruce Jenner probably isn't really all that boring, but he is definitely the least interesting person in his family.
Have you watched Keeping Up With The Kardashians? Bruce Jenner looks like a robot compared to everyone else!
5. Michael Phelps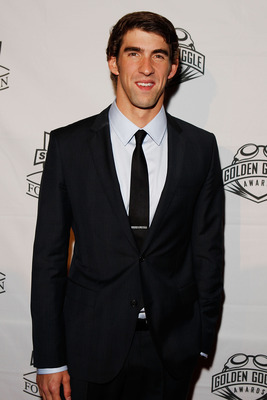 Mike Stobe/Getty Images
Besides being one of the best swimmers of all time, what else does Michael Phelps have going for him?
Superhuman hearing?
When taking a bong rip is the most controversial thing you've ever done in your life, you seriously need to get out more.
4. Urban Meyer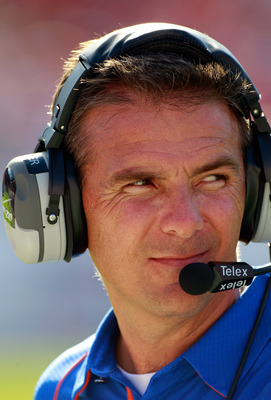 Sam Greenwood/Getty Images
Former Florida Gators head coach Urban Meyer is one of the most successful coaches in college football, but he makes our list for two reasons.
1. Giving a really boring reason for his resignation (Come on, Urban! Missing your daughter's volleyball games? I think she'd understand.).
2. Holding an extremely boring press conference to announce his resignation (Seriously, we know you coached for Florida. Was it really necessary to repeat "the University of Florida" about 60 times?).
3. Dwyane Wade
Jonathan Daniel/Getty Images
The new "Big Three" in Miami may be the most highly publicized trio in sports at the moment, but all of that media attention has little to do with D-Wade.
Wade is either really smart or really dull, because he just sat back and let LeBron James and Chris Bosh hog the limelight (and the criticism) after this summer's "decisions."
2. Jimmie Johnson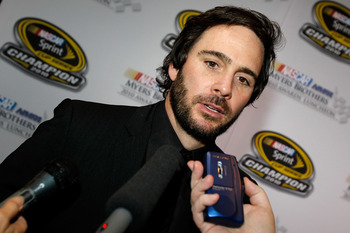 Todd Warshaw/Getty Images
You know what makes most of our favorite athletes so likable?
Flaws.
We find it easier to relate to these superstars when they let us in on some sort of imperfection.
Sorry, Jimmie. You may be "squeaky clean," but I'd rather watch an episode of Antiques Roadshow.
1. Tiger Woods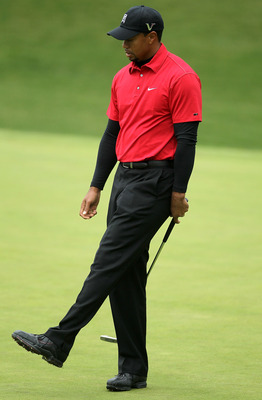 Stephen Dunn/Getty Images
Normally, you would think that an athlete named "Tiger" who cheated on his wife with over a dozen different women would be be pretty interesting.
But that's not the case with this one.
Tiger Woods actually got more boring after his sex scandal came out, because he tried to "tone down" his competitive nature.
Tiger, it's not like you were exactly offensive before, and now you just look like a wounded puppy.
It's okay if you want to throw a club or two. In fact, we'd welcome it!
Keep Reading