Football Manager 2011 Based Story: 'The Woodlands Chronicles' Episode Four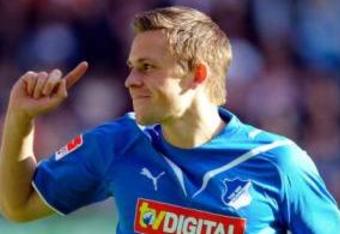 Gylfi Sigurðsson: Would be better player than Eidur Gudjohnsen earlier in FM than in real life...

Ladies and Gentleman, it's an honor to present Mr. Iain Macintosh here. Who is Iain Macintosh? Follow this link where you can read an old interview about him at the site where I represent Bundesliga, Back Page Football.
Iain Macintosh can be followed on twitter @IainMacintosh.
This is the fourth installment of Woodland Chronicles here on Bleacher Report.
Here, I would present his online story based on "Football Manager" experience as Iain himself starts the episodes with these lines:
What happens when one man takes a game of Football Manager 2011 too seriously? This happens, I'm afraid.
"We've cracked it, Hatta! We've really cracked it," laughed Iain Macintosh as Woodlands Wellington surged forward again. "Tampines are one of the best teams in the S-League and we haven't given them a sniff! We're going to get a point here!"
Coach Hatta Ali giggled happily and held up his hand for a high five. His colleague, Hasrin Jailani shot him a vicious look.
Iain looked at the raised hand and shrugged. "Erm…ok, why not?" He gave Hatta a very English five, composed and restrained.
Hatta giggled happily.
"What's the secret, boss?" he asked.
"Well, Hatta," smiled Iain, "I guess the first thing was to simplify everything. Break the team down into components. I want my defenders to defend. I want my midfielders to get the ball and look for quick, direct passes. All I ask of my strikers is that they keep running. They'll get chances and I'm sure they'll start taking them soon enough. Sure, it's only a 0-0 draw, but it's a stepping stone. "
"You're the man, boss!" Hatta raised his hand up again eagerly.
"Yes," said Iain. "I suppose I am really." He offered up his hand for another meek contact. Further down the bench, Hasrin gave a melodramatic sigh.
"How's long left, Hatta?" Iain asked.
Hatta pulled his sleeve back and examined his watch.
" Mickey's big hand is on the 2 and his little hand is on the 9, so that makes it…erm…"
"Come on Hatta, you can do this," Iain said encouragingly.
Hatta's tongue slipped cautiously out the corner of his mouth, like a weasel sniffing out predators. "It's…erm…nine past…hang on."
"It's ok, Hatta. Think about it."
"Oh, for Goodness sake!" shouted Hasrin. "It's ten past nine, Hatta! Ten past nine! We've got five minutes left!"
"Hasrin!" barked Iain. "Not this again! How is Hatta supposed to learn if you keep giving him the answer?"
Hasrin stood up angrily.
"Why don't you ask me any questions, boss?" he whined. "You go to Hatta for your sweet tea, you go to Hatta when the cones need to be put out in training, you go to Hatta when you want to know the player's names. You even go to him for the time and he can't even tell the time and it's so unfair!"
"Oh come on," Iain exclaimed. "I came to you when I wanted to know why Jamie Pitt, a six foot Australian with bleached blonde hair, claimed to have Singaporean nationality."
"Actually, boss," said Hatta quietly, "you asked me about that."
"Did I? Gosh, sorry. Alright then, Hasrin, what about that time I wanted to know who the best players over the last five seasons had been, eh? And who was it who printed out the teams, 2010 to 2014, with all the info about where they are now?"
"Me again, boss," said Hatta.
"Really?" Iain looked troubled. "God, that's terrible."
Hasrin looked at him with puppy dog eyes.
To read more in to what happened next in to this episode, Click Here.
All you Football Manager fanatics, watch this space for fifth episode coming tomorrow here on Bleacher Report. Till then, do share this fourth episode with people around you who love this game and do visit Iain Macintosh's site to know more about this episode.
This article is
What is the duplicate article?
Why is this article offensive?
Where is this article plagiarized from?
Why is this article poorly edited?