2010-2011 NBA Season: How the Portland Trailblazers Can Save Their Season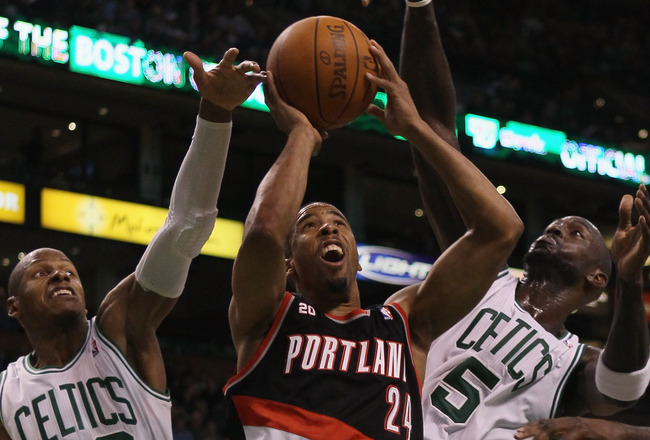 Elsa/Getty Images
After a 3-0 start to the season, the Portland Trailblazers have gone 5-11 up to today.
Currently on a six game losing streak, Portland is 8-11 and is tied for ninth place in the West.
This is a horrible start plain and simple, and something has to be done.
Trades must be made, play styles must be changed, and some rebuilding during the season may be the answer, too.
After losses to the New Jersey Nets, the Philadelphia 76'ers, and the Washington Wizards during this losing streak, it is obvious that Portland is not playing up to full potential.
Play More Fast-Paced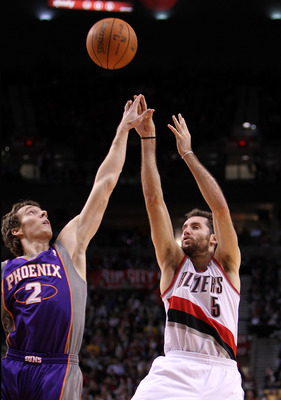 Jonathan Ferrey/Getty Images
Portland plays at the slowest pace in the NBA. This gives both them and the other team less possessions per game.
Portland has some athletic players and looks like a team that would be a bit more fast paced.
If they were to bump up the tempo a little bit, imagine the possibilities.
Andre Miller thrives in a fast paced offense, being able to run the fast break and find his open teammates.
With four athletic players who can run the floor and out run defenders in Rudy Fernandez, Wesley Matthews, Nicolas Batum, and even LaMarcus Aldridge, they would be able to make bucket after bucket.
Start Crashing the Defensive Glass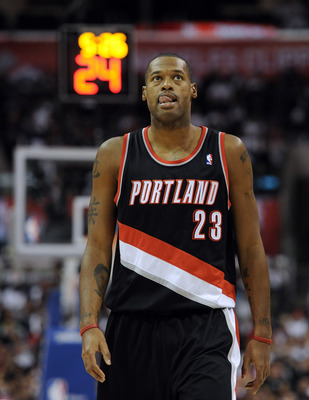 Harry How/Getty Images
Marcus Camby and LaMarcus Aldridge should he able to dominate the defensive glass, but they are currently ranked 27th in the league in defensive rebounding.
They are ranked in the top 10 on the offensive side, though.
A majority of the Trailblazers' rebounds come on the offensive side, giving them extra possessions and more chances to score.
They are also giving their opponents the same opportunities by giving up rebounds on the defensive end.
With the length and size of their two starting big men, and Matthew's hustle and athleticism, they should be dominating the rebounds on both sides.
Trade for More Young Talent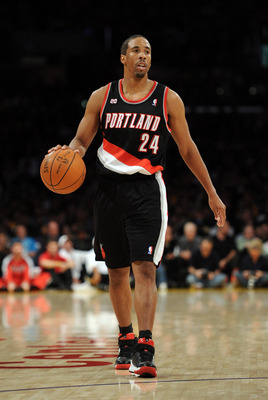 Harry How/Getty Images
Miller may still be producing, but he is not good for a long term process because of his age, as he is currently 34 years old.
Portland should look for some more young talent at the point guard position and the center position.
If Portland decides not to match an offer for Oden this coming free agency, they will lose their only center under the age of 30. Having two 30 years olds patrolling the paint is not good, especially when you are expecting results over time and not immediately. Either way, Oden will not be available this season, and that could hurt Portland's chances.
Some options the Trailblazers for young guards are Monta Ellis or Stephen Curry (Golden State is going to have to pick one and stick with them), Raymond Felton (who would fit nicely with Roy and could play off ball), and Jameer Nelson (Also would fit nice with Roy).
For centers, Hasheem Thabeet (under Camby's/Przybilla's teachings could remove the bust label from his name), Cole Aldrich (was impressive in college and could also grow into a good player under Portland's veterans) and Nene (maybe a longshot, but I could see him fitting in, especially if Portland goes more fastpaced) are all possibilities.
Run the Offense Through Aldridge When a Fast Break Is Not Available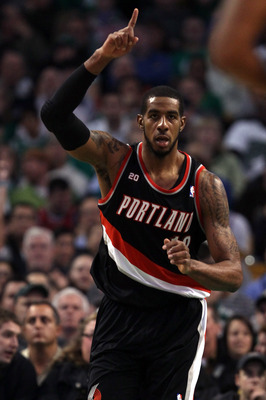 Elsa/Getty Images
When Portland slows down the offense, playing through Aldridge in the post would help the offense a lot.
He rarely visits the post, but that is because of Portland's plays being created around getting him easy jump shots. He has a good game in the post and could play with his back to the basket.
Once he solidifies himself as a threat when he visits the post, defense will start to collapse on him. Aldridge is a good enough passer to be able to find the open man that has been left to double-team him.
With Portland's shooters in Roy, Batum, Matthews, and Fernandez, they will make the defense pay for double-teaming.
If they decide not to, Aldridge should be able to work them in the post due to his height, added strength (20 pounds of muscle added on in the summer), and refined post moves.
Stop Relying on Roy as Much as Before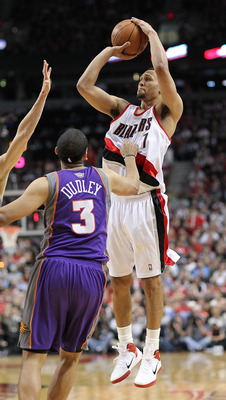 Otto Greule Jr/Getty Images
The team cannot keep their offense running only through Roy.
With his recent news about knee problems, he obviously cannot be relied on every time down the court.
The team must play more team basketball, work the ball around the perimeter and through the post, and work on getting easy buckets through cuts and drives. Finding the open man will also help, as Portland has players who can shoot and stretch the defense.
Roy will take on more of a shooter/playmaker role than a one on one role like he did before. Before, isolations were ran to give him easy opportunities and open up shooters. With his knee problems, he cannot go one on one as often as he used to and will rely on his passing and jump-shooting more than his first step.
Playing more team ball should keep playoff hopes alive.
If Nothing Else Works...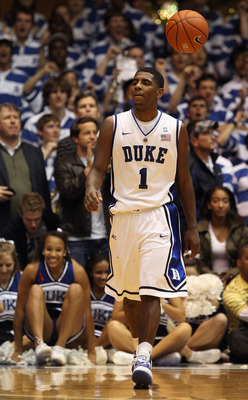 Streeter Lecka/Getty Images
If playoff hopes become more and more distant as the season passes by, Portland should look onto the future. They have their duo of Aldridge and Roy signed up until 2014, and if they resign Oden, will have their big three, but only as long as Oden is healthy.
If Oden continues to become injured, many teams will bite at the offers for Oden, as they know the risk may be worth it. Oden should attract some nice offers.
Also, this draft can decide Portland's future.
If they become a lottery team and snag a pick in the top 10, they have the chance at four players they can pick from that will help them substantially.
Perry Jones and Harrison Barnes wouldn't help them that much, as they already have Batum and Matthews playing the three, and their additions may take away from Roy's production.
The four potential life-savers they can pick are Kyrie Irving, Enes Kanter, Brandon Knight and even Lucas Nogueira.
Irving and Knight are both extremely talented point guards. They can take over Miller's job and lead the team by example. Knight is the better defender, while Irving has a more NBA ready game, is a better passer, and is more athletic, including his lightning quick speed. Both could help Portland.
Kanter and Nogueira are both talented international big men. Kanter is a more polished player, having a variety of post moves that can help him get easy buckets. He also has a deadly jump shot and is a good rebounder.
Nogueira is more athletic and a big time shot blocker. He is not as good as Kanter in the post and isn't as efficient of a rebounder. His attitude may also become a problem, and he has a bad work ethic.
Kanter is the obvious choice if they want a big man. Either Irving or Knight would be a nice addition at the point, while Irving is more preferred due to the offensive skills he brings to the table.
Keep Reading

Portland Trail Blazers: Like this team?