Florida Gators Football: Why Outback Bowl Is Gators First Game of 2011 Season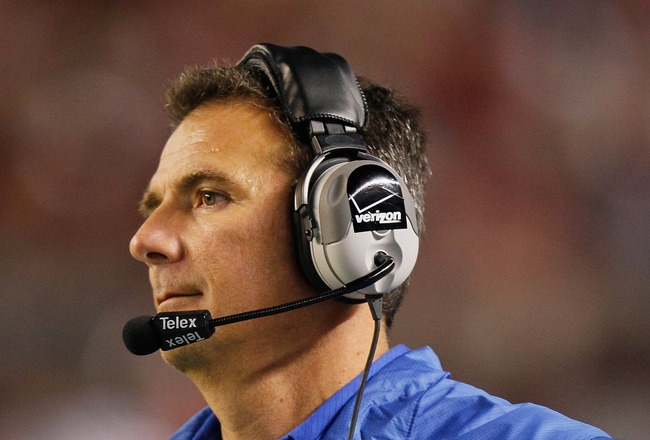 Kevin C. Cox/Getty Images
The 2011 Outback Bowl has invited the struggling Florida Gators to face legendary head coach Joe Paterno and his Penn State Nittany Lions. Both teams will arrive with 7-5 records.
A victory for each team means something different. For the Gators, it will bring a positive ending to a dismal and extremely disappointing season. For Penn State, it too will end the season on a positive note, but perhaps more importantly it will give the Big-10 a victory over an SEC team.
Since the Gators fell flat on their faces in 2010, a victory in the Outback Bowl could be perceived as the first win of the 2011 season.
Let's peel back this "blooming onion", so to speak, and find reasons why a victory could start the Florida Gators on a positive note for next season.
Recruiting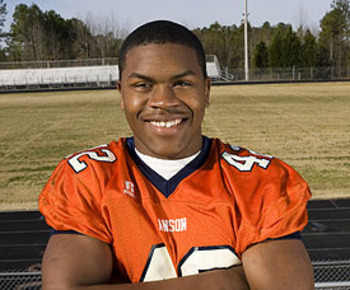 Stephone Anthony of Anson High School in Wadesboro, NC
The loss to FSU was catastrophic in so many ways; perhaps the biggest reason was the 100 plus high school players sitting in the stands watching the Seminoles man-handle the Gators with ease. Florida's six-game winning streak came to a screeching halt.
A win against Penn State would not only turn the heads of high school players in the state of Florida, but those that are thinking that playing football in the Big-10 would be better for their future career.
Defeating a legend like Joe Paterno gives Urban Meyer serious bragging rights in the homes he's going to visit after the game.
Job Interviews
Steve Addazio
Kevin C. Cox/Getty Images
The Gator Nation has basically called for Steve Addazio's head on a plate, and it may be just a matter of time before Urban Meyer delivers it. Since Meyer was rather unclear about the future of his coaching staff after the 2010 season, the Outback Bowl may be a last chance for Addazio and others to save their jobs, or perhaps audition for future openings.
Position Battles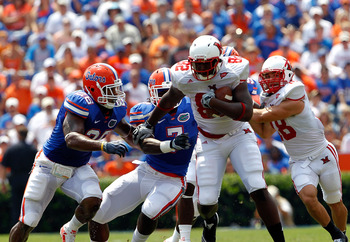 Sam Greenwood/Getty Images
Not unlike every season, players declare early for the NFL draft or simply graduate, leaving positions open for the taking. The Outback Bowl will provide several opportunities on both sides of the ball for players to earn starting jobs for the 2011 season.
It may also push someone to the bench that is under-performing (i.e. John Brantley).
Pride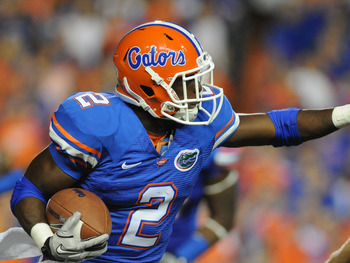 Al Messerschmidt/Getty Images
It was expected that Florida would lose a few games in 2010, but no one could have predicted the colossal meltdown the Gator Nation witnessed.
Losing to five games in unacceptable by anyone's standards, and a win in the Outback Bowl may simply bring pride back to the Gator's locker room.
That pride would help transition into the 2011 season.
Keep Reading

Florida Gators Football: Like this team?