NFL Games on TV: Lights, Camera and Lots of Clutter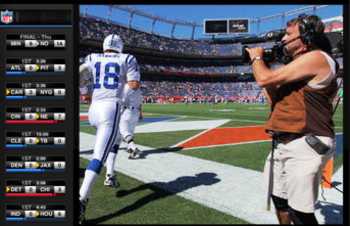 Do you remember a time when you could watch football on TV, and the only thing you saw on the screen was the actual game?
Clean Screen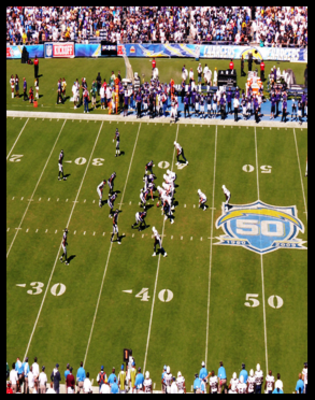 There was no visual clutter. But now, every week, the networks add a new logo, a new icon, a new ad.
Where will this all end?
Score Bug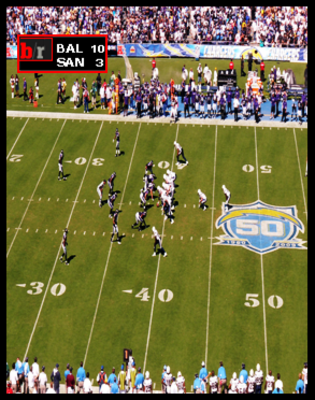 At first it was just a simple little "score bug" that was nicely tucked away in the corner.
Scoring Banner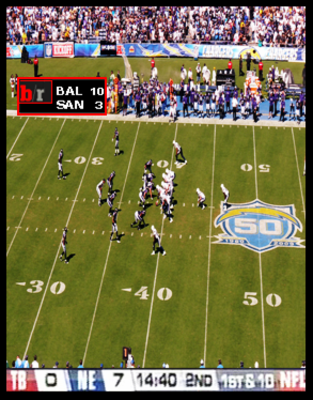 From there the "score bug" grew into the "scoring banner" and appeared on the bottom of the screen.
Updated Scoring Banner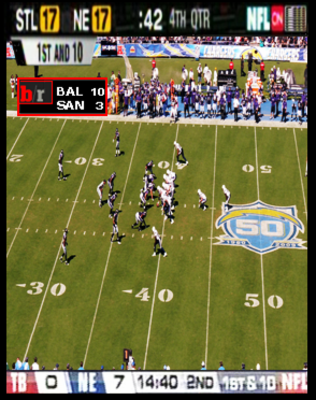 Soon the scoring banner was moved to the top of the screen and had extra features added like "real-time" score updates.
Statistic Overload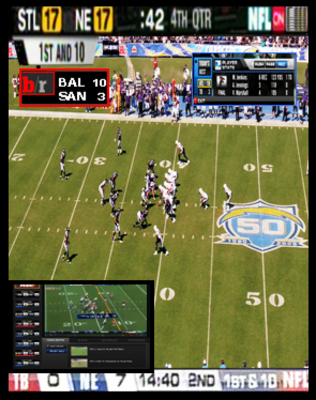 Gradually these on-screen graphics continued to grow.
Now I'm not saying these screen additions don't add to the football-watching experience. What I am worried about is just how far the television networks are willing to take this concept.
It's only a matter of time before things start to get out of control.
Camel Racing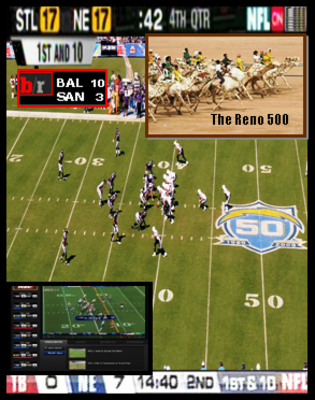 Don't be surprised to see your screen suddenly become a billboard for some of the networks' less popular sports like Camel Racing in Nevada.
Traffic Cam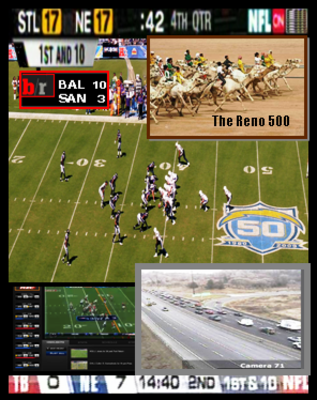 Or, what about adding a Traffic Cam, so you can start stressing about the commute to work a day earlier?
Five Day Forecast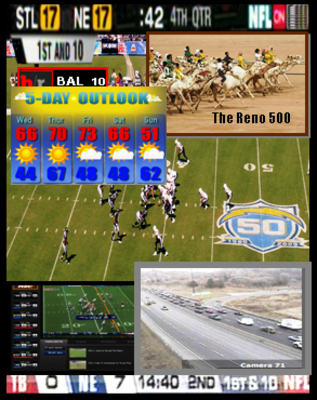 Hey, if we are already looking that far down the road, why not stamp on this week's accu-forecast?
Erin Andrews
They may even decide to add a minute-by-minute snapshot of Erin Andrews on the sidelines? Okay, I'm sure no one is going to be upset with this one.
YouTube Videos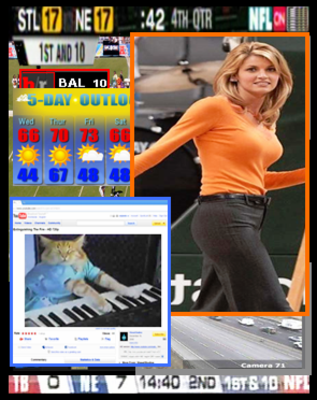 How about sacrificing a portion of the screen for YouTube videos?
What hardcore football fan trying to watch a last second field goal attempt wouldn't mind seeing an impromptu concert from Keyboard Cat?
Network Logos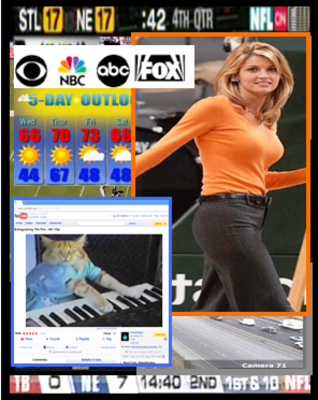 How about some network logos? It just wouldn't be the same watching the game and not being constantly reminded what network you are tuned into.
Andy Rooney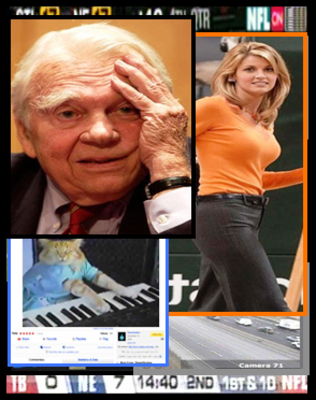 Or the networks' never-ending need to promo the shows that are still to come.
How any can any fan possible make it through a football game without knowing that in three hours Andy Rooney will be on, reminding viewers he's still not dead.
ENOUGH ALREADY !!!
Clean Screen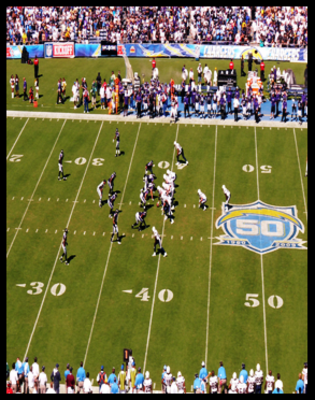 Thank you. Now please enjoy the game.
Keep Reading