MLB Rumors: Adrian Gonzalez, Zack Greinke, Derek Jeter and All the Latest Buzz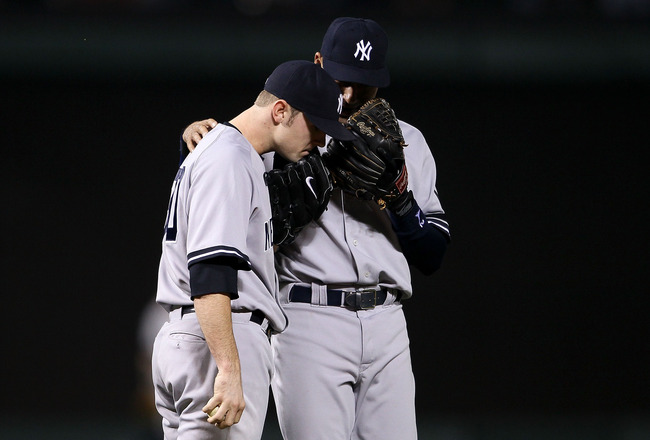 Elsa/Getty Images
MLB Rumors: Adrian Gonzalez, Zack Greinke, Derek Jeter and All the Latest Buzz
News about Adrian Gonzalez, Zack Greinke and Derek Jeter has been buzzing around the sports world, and it's time to start taking a serious look at some of the biggest rumors in Major League Baseball.
The San Deigo Padres have agreed to trade Gonzalez to the Boston Red Sox, Kansas City Royals 2009 Cy Young winner Greinke may be finding himself a new home, and the New York Yankees have finally reached an agreement with shortstop and face of the franchise Jeter.
Did the Padres or the Red Sox get the sweet end of the Gonzalez deal?
Would the Royals be smart to send Greinke on his way?
And is it fair for Derek Jeter to take such a substantial pay cut?
I will keep you posted on all of Saturday's latest MLB news and rumors and link you to our resident experts for further analysis!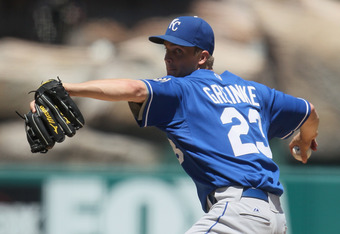 Zack Greinke: Could Royals Ace Be Heading to Toronto?
Even though the Kansas City Royals have no apparent reason to send Zack Greinke packing, that hasn't stopped other teams in the league from showing interest.
According to SB Nation, both the Toronto Blue Jays and the Texas Rangers are expected to make moves to acquire this 27-year-old pitcher.
The Blue Jays organization will have to put its money where its mouth is if this team wants a chance at adding Greinke to its roster, but Kyle Drabek and Travis Snider seem like small prices to pay for some serious pitching talent.
Since the Texas Rangers are in serious danger of losing Cliff Lee to New York, they could definitely make use of Greinke's skills.
Other teams that may be interested in acquiring Greinke?
The Minnesota Twins, Atlanta Braves, Cincinnati Reds, Seattle Mariners and the Washington Nationals.
For more MLB trade info, check out Bleacher Report Featured Columnist Dan Tylicki's article.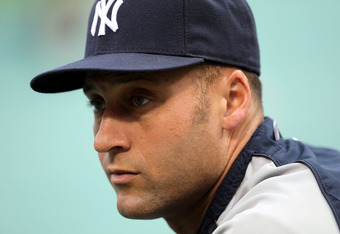 Derek Jeter: Yankees Finally Reach Agreement With Star Shortstop 
According to ESPN New York, the New York Yankees have reached a contract agreement with Derek Jeter after weeks of negotiations.
While exact contract details are not yet known, Jeter is said to have signed a three year contract for between $15 million and $17 million a year. This may seem like quite a bit of money to most of us, but we have to remember...
It's the Yankees...
And it's Derek Jeter.
In fact, Jeter will be taking at least a $2 million per season pay cut from his previous 10-year, $189 million contract with the team.
Earlier reports stated that Jeter was looking for a contract in the four to six year range worth between $22 million and $24 million per year, but the Yankees just couldn't justify paying a player (who had just completed the worst offensive performance since he started his career) such a significant amount of money.
For more in-depth MLB information, check out Bleacher Report Featured Columnist Blake Oestriecher's MLB Rumors article.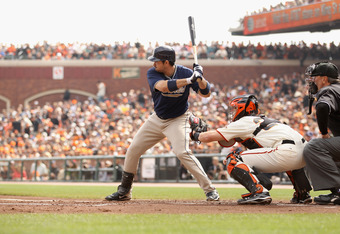 Adrian Gonzalez: San Diego Padres Trade First Baseman to Boston Red Sox
The San Diego Padres have agreed to a trade agreement with the Boston Red Sox which will send San Diego first baseman Adrian Gonzalez to Boston in exchange for three minor league prospects.
According to ESPN Boston, the Padres would receive three prospects in pitcher Casey Kelly, first baseman Anthony Rizzo and outfielder Reymond Fuentes.
Those close to Adrian Gonzalez feel that this is a great career move for the slugger:
"He's at the peak and prime of his career, which is going to be great," said Padres first-base coach Dave Roberts, a former Red Sox player and teammate of Gonzalez in San Diego. "I've talked to him numerous times about my experience in Boston, and I knew if this opportunity did present itself, he would be very excited to be a Red Sox. I think a lot of him as a player and as a person. Boston is going to be an amazing experience for him."
So was this a good move for the Boston Red Sox?
Read Bleacher Report Red Sox Featured Columnist Keith Testa's article for some more information.