The 100 Funniest Sports Commercials Of The Last 20 Years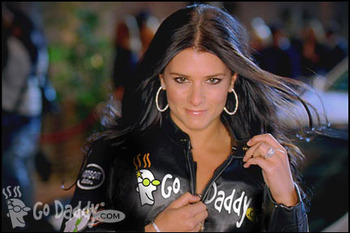 What have you been doing for 20 years? Have you been watching television like most of the United States? What about sporting events?
If you are like most people who visit this website, then you are a sports fan. You probably have watched plenty of sporting events on television.
The one thing you will remember from those games is the commercials. The Super Bowl does not have to be the only time we get to see those great sports commercials. They play them all year round.
This list has combined the funniest sports related commercials of the past 20 years. Believe me when I say, these are hilarious and you will have a good time checking them out.
Enjoy!
Honorable Mention: Adriana Lima
Shall we start with a little Victoria's Secret promo?
100. Troy Polamalu Coke Zero
This was a parody of one of the most famous Super Bowl commercials of all-time.
And it was quite well done.
99. Lebron James Listening to Music
I am sure the fans in Cleveland are not too worried about what he is listening to anymore.
Especially following that beat down he gave the Cavs a few nights ago.
98. Tim Lincecum Voicemail
Is it just me or does Tim Lincecum look like a child? He looks like he belongs in high school instead of pro baseball.
97. T-Mobile Dwyane Wade's Mom Calls Him Pookie
T-Mobile made the right choice by putting these two athletes together because they make a perfect odd couple.
96. Trevor Hoffman Is The Closer
Kenny Mayne and Dan Patrick were the best duo in sports since Jordan and Pippen.
95. Bud Light Referee Makes The Tackle
If only the refs in real life were allowed to make plays like this guy. Now that would make for good television.
94. Ringers in Bristol
Of course the Sportscenter team would find a way to better themselves. Even if it was during a game of pick up.
93. You Are Playing Like Betty White
If you haven't seen this commercial yet, you might want to invest in electricty.
92. Chris Johnson on Monday
This was used during last season but could very well have been used at least once this year.
91. Ole Miss Wants Admiral Ackbar
I am going to leave this commentary blank because I have nothing to say except...what?
90. Torii Hunter and BJ Upton Make Outfield Shift
Torii Hunter and B.J. Upton doing a basic outfield shift in the living room during a Sunday Night Baseball broadcast.
Jon Miller and Joe Morgan will be missed next season.
89. Jocks Are Nerds
How many times have you had a conversation like this with one of your buddies?
It does sound like we are big nerds discussing mathematical equations but all we are doing is talking about mathematical equations in sports. Wait a second...
88. Is This Dog Pure Breed?
Do you remember a time when we weren't force fed USC on ESPN? I sure don't.
How about an Auburn commercial or an LSU Les Miles joke?
87. Never Graduate: University of Florida Band
This must have been aired a few years ago because those guys would not have to sneak into the band to meet the team this season.
They could just go to a game and walk down to the field.
86. Steve Erwin Hunting Gators
Steve Erwin was a truly bizarre character. He was crazy and wild. He did many things with the wildlife that no one would ever dream of doing. He did it for the love of animals and nature.
He will forever be a part of the Sportscenter commercials with this classic.
85. The Perfect Show
Dan Patrick was one of the funniest people to work for ESPN. He almost had the perfect show until a double negative was used late in the show.
84. Foxboro: Home Of The Pats
The hatred between the Patriots and any other team in the NFL is great. It's not like you guys won three Super Bowls in the past eight years or something.
Oh wait, they did. Whoops.
83. Joe Clifford Went To a Few Super Bowls
Joe Clifford is Joe Montana people. No need to ask me anymore. He is the real deal.
82. Griffey Catch Phrases
The Homer Simpson catch phrase was one of the best phrases used on air by the anchors of ESPN.
81. Jenga "Texas Style"
Did you expect Nick Saban to tone down his ego for one television appearance?
I did not think he had it in him.
80. Pool Party For Winners
This was the first commercial in the series and it will not be the last.
Of course, they have already had about four more that have aired, and I think they will have a few more on top of those.
79. He's a Visual Learner
Can you imagine a world that allows this kind of behavior?
That guy is way too calm after his wife erased his entire league's draft board.
78. Just Another Day at The DMV
How fitting is it that Oklahoma came from behind to beat the Cornhuskers for the Big 12 championship last night?
It will be the last time Nebraska will play for a Big 12 title. Next season they will be in the Big Ten where they should dominate over the next few years.
77. The Manning Brothers Being Brothers
This commercial was probably less scripted than any of the others.
It showcases two Manning brothers acting, well, like brothers.
76. There's Always Next Season
If you have ever played fantasy football and have had a terrible season, then this commercial is for you.
The team names make this funnier than the actual performances.
75. "Baby, I'm a Super Bowl Champion!"
Come on Drew Brees.
We need you to win at least five more Super Bowls and then you may do all the commercials you want.
74. WNBA Ranking The Anchors
Is it just me or is Sue Bird a hottie?
And what is up with Diana Taurasi? They should have used someone a little hotter to play the other WNBA player for this commercial.
73. Airport Security For Winners
It is about time NFL on Fox started to make commercials that were worthy of being called good.
I am surprised Terry Bradshaw does not wear all four of his rings for this commercial.
72. It's Just a Tackling Dummy
I love how most of these commercials are not really selling anything. In fact, they are just reminding us about how great sports are and that we can watch them all the time.
71. Peyton Manning Is An Aerobics Instructor
This commercial was great when it first came out.
The fist-bump fake out...nice.
70. Spell Pujols
Scott Van Pelt is in a league of his own when it comes to Sportscenter commercials.
If you look hard enough, you can see a Jayhawk in the background working on the computer. But you have to look hard.
69. Jim Tressel Loves This One
Finally Kirk Herbstriet makes a commercial honoring the school he actually attended and not some other one in California.
68. Lee Corso Is The Scarlet Knight
I am not sure if Lee Corso is helping or hurting the set, but either way it is funny to watch.
67. Kobe Got Game
This commercial might be old, but do you honestly thing Kobe Bryant would play one-on-one against anyone and lose?
I don't think so.
66. Michael Turner Played Big
This reminds me of all my friends during the fantasy football season.
It is one thing to talk trash. It is another to do it after Week 1.
65. Drew Brees Is Tricky!
Drew Brees is tricky. Does anyone else get the joke cause I do not?
However, it is a funny commercial.
64. Ice Is Too Cold
I already knew that I couldn't hang in the NHL but this guy is learning it the hard way.
63. He Is Tall
This one another one of the first Sportscenter commercials and it is a classic.
Watching anyone who stands seven-feet-seven-inches tall dance is funny in itself but add a couple of bad dancing anchors and we got ourselves something worthy of being ranked in my list.
62. Had a Bad Day
The song they use is perfect for this commercial. It brings out the feelings that we all experince when dealing with our fantasy football teams during the season.
61. NFL Cheerleaders Are Hot
I wasn't listening to Peyton Manning. What did he say?
60. Tom Brady Is Hotter Than Carson Palmer
This commercial makes a joke about how much the Patriot fans love their football.
It also shows a secret love they have for their quarterback too.
59. Kid Came Out Too Soon
I do not know who the kid in the commercial is but he was fantastic in this video.
His retirement speech was priceless.
58. This Guy Can't Throw
I am sure we have all been in this situation.
The only difference is that John Madden was not standing there enticing us to toss a garden knome.
57. Nice Suit Kirk
Kirk Herbstreit is so annoying on television, but when he makes these commercials, he is less painful to listen to.
56. Rookie Camp at Sportscenter
Isn't it funny that Kobe Bryant and Keyshawn Johnson are so young in this video and now Key works for ESPN while Kobe continues to win NBA championships?
55. UCLA Vs USC: Never Graduate
If you haven't been to a USC versus UCLA football game, then you have not experienced life my friend.
It can get worse than a San Diego Chargers versus Oakland Raiders matchup. What is it with those West Coast schools?
54. Peyton Manning Selling Something Else
Where have all the Peyton Manning commercials been this season?
I have not seen too many of them except for some of the repeats from last season. Come on Peyton, get back into the flow.
53. Watch Out For The Buck
I was not sure this was going to be funny until I saw the Buck dribble the ball and roll out. That was the funniest part.
52. Back in 2007
This was one version of these commercials that have come out every year from the NFL network.
Feel free to search the internet and watch the others. They are great.
51. The Real Oregon Ducks
I do not know why I love this commercial so much but it is great. I think it is funny but to each his own.
50. Open Fly Jeans
Does anyone still care about the Jenn Sterger situation? I didn't think so.
49. Troy Polamalu Funny Ringtone
This commercial was the best use of a R. Kelly song since Space Jam.
Side note: Troy Polamalu is awesome.
48. That Is a Great Costume
The next thing I would expect from the ESPN College Gameday crew would be a mascot of Kirk Herbstreit.
They would not even have to make a costume, his head is already too big.
47. Belichick Cuts His Own Shirts
This was a series of commercials that the NFL should bring back.
Belichick cuts his own sweatshirts? Now that is funny.
46. Rivals Till The End
If I were a Texas fan, I probably would be laying low this offseason.
There are not too many Hook em' Horns out there during this season. Sorry Longhorns.
45. Your Wedding Is No Excuse
He has no excuse. He should not be getting married on draft day, is he crazy?
44. Just a Little Rookie Hazing
This was taken last season before Blake Griffin injured himself and went down for the season.
If they were to film it this year, I am sure he could just jump on top that thing and roll out.
43. Now That Is Gross
If that guy passes out from that, he probably does not deserve to even be in the locker room.
42. Old Timers Day in Bristol
"Honus Wagner worked for peanuts. Literally worked for peanuts." That is the greatest line from a Sportscenter commercial
41. I'm Batman
This is one of those commercials that just has to be on the list.
It is a classic. When it comes to sports commercials, this one is a lock for any list ever made.
40. Drew Brees Is Not a Sushi Chef
I found this one on accident but I am glad I did. It was not mainstream, but it should have been.
39. Pregame Handshake
That was a great pregame handshake but it was only half-way done. Just imagine what the rest of it could have looked like.
38. Shaq Makes His Own Rules
I have never met Shaq in real life but I am pretty sure he his exactly like this. The man stands about nine-feet tall and weighs about four-hundred pounds. He is a human truck and can do whatever he wants.
37. Sweet Caroline
Have you read any of my other articles?
If so, then you have seen Clay Bucholz's wife, Erica Ellyson. She is hot and this is the man who was lucky enough to land her.
36. She Should Have Worn Pads
I saw this one during the Super Bowl back in 2006. I loved it then and I think it is still one of the funniest sports commercials ever made.
35. Tool Safety on Fox
This was used a few years back during the MLB season. It was one of only a few that FOX can call good commercials.
34. Going Up?
This is the second New Jersey Devil commercial that ESPN uses.
The other was the one of him adjusting the temperature in the building.
33. Enter The Octagon
If you watch the UFC, then you are probably just as excited as I am to see Georges St-Pierre destroy Josh Koscheck.
That is the same reason that guy didn't grab the sticky note from his desk in the video.
32. Is It Monday Yet?
When it is not football season, I know exactly how these guys feel. Every day in the offseason is just one more day that I can not watch football.
31. Drew Breeeeeeesssssss
Some New Orleans fans took offence to this commercial.
I am a New Orleans fan and a diehard and I do not find this offensive to us. I find it hilarious.
30. Friendly Advice For First Timers
Have you ever been involved in a live fantasy football draft?
If you have then you already know that no one gives you good advice on draft day. It is all 100-percent false, but it is funny to listen to.
29. The Brett Favre System
This commercial came out at a time when the Brett Favre decision was becoming a joke. The timing of this commercial was perfect.
28. Reggie Bush Stuffing The ESPY Bags
He might not be the greatest actor but when he says "Reggae Bush," that is hilarious.
27. Bummed About That Gut?
Peyton Manning deserves his own football television show during the offseason.
This is one of a few Priceless Pep Talk commercials but this was the funniest.
26. Tj Houshamazoud?
Championship!
When I first saw this one, I loved it because it reminds me of those thick-headed people that think they know more about football than you. Classic.
25. Dwyane Wade Finally Makes Chuck's Fave Five
Do you think that Charles Barkely had anything to do with convincing Lebron James to head to South Beach?
I mean, he has plenty of time to waste and they all have T-Mobile.
24. That's My Boy!
This is an original idea and a great portrayal of how bad the rivalry between the Red Sox and Yankess can be.
23. Stuart Scott Is Just Being Nice
Maria Sharapova should wear less clothes when she films these spots for Sportscenter, just saying.
22. Sports Science Meets Dwight Freeney
Do you watch the Sport Science shows? They are so ridiculous that this commercial is not too far off.
21. Chris Farley Is Christian Laettner
This is just a glimpse into the comedy of Chris Farley. He was a very funny man and will forever be known as the funniest man to never fully reach his potential.
20. ESPNU Duke Campus Tour
The computer lab that J.J. Redick used to bench-press servers? Really?
I am not a medical doctor but I am almost certain J.J. Redick doesn't lift weights.
19. Bulldog Doesn't Like The Gators
When the main character of any commercial does not say a word and still gets a laugh, that is a great commercial.
I had no idea the Bulldog mascot for Georgia's name was Harry either.
18. He Won't Be Playing This Season
You have to love a team doctor that is more concerned about himself then the player he his helping.
Oh wait, that is much like real life.
17. Studio Rivalries
I am sorry for the bad quality of the video but it is an old one and it is very hard to find a good copy.
That being said, this was one of the first Sportscenter commercials that truly made me laugh.
16. New World Priceless
This is my favorite Peyton Manning priceless commercial.
His ability to make great commercials is truly a gift.
15. Bird Vs. Jordan
This is just one of the best commercials ever made. Period.
14. I Need a Wide Receiver
I remember my fantasy football draft day this year. If I had to draft from my car, I would have experienced the same reaction from my league.
I guess that is what they call a friendly rivalry.
13. Jay Bilas Eating Lunch at UNC
In case no one follows college basketball, Jay Bilas went to Duke.
12. Manning Bowl Promo
Am I the only person starting to get tired of all the media attention that the Colts and Peyton Manning receive?
11. Brett Favre Trying to Choose
It is not like we care anymore but it would be funny to see what he will do next season. I am almost certain he will not be coming back to the NFL next season.
As for Jenn Sterger's bedroom, well, that is a different situation.
10. Fantasy Football Is Serious
I only needed to see this commercial once before I knew it would be ranked this highly.
A cop using his taser on his fantasy football buddy? Priceless.
9. Terry Tate Office Linebacker
This is one of about seven different commercials they filmed starring Terry Tate. This was the first and funniest of them all.
8. Jesse Palmer Is Fat in 3-D
Have you tried the 3-D television yet? How about ESPN in 3-D?
No? Me neither.
7. Troy Aikman Has a Few Rings
I had to sit through the entire commercial before I realized how funny it was.
Just sit back and wait around for the end before you judge.
6. Drew Brees Is Stuck
Nobody honks at Drew Brees. No one!
5. Ohio State Hates Michigan
This is an example of the rivalry that exists between Ohio State and Michigan.
I am pretty sure that this is not too far off from real life.
4. Big Papi Betrayal
This is probably the only time you will see a Red Sox player and a Yankees player acting civil with each other.
Now that the Red Sox have traded for Adrian Gonzalez, this rivalry could heat up again next season.
3. Pass The Ball!
Sportscenter does it once again as they find a way to put humor into their promos by beating up on children.
This is a classic and one of the greatest of all-time.
2. Go, Tell The People About This
This was probably the best ESPN College Gameday commercial I have ever seen.
The ongoing joke about Lee Corso's age is used to perfection.
1. Scott Van Pelt Is Using
This is another commercial that had little recognition when it came out.
As a result, many people will be watching this one for the first time, enjoy.
Keep Reading