The 50 Hottest "Off Duty" Cheerleaders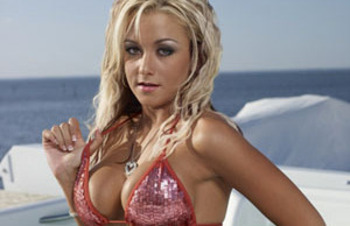 They are certain things that you can absolutely count on in life. The Cubs will find a way to be miserable every season. The Patriots will find a way to win. I will gain at least five pounds. And most importantly, cheerleaders will continue to be the hottest thing at any football game.
But what happens when cheerleaders are getting a respite from their daily grind of pepping people up? Do they continue to be hot? Of Course they do. I have facts to back it up.
Here are the 50 hottest instances of cheerleaders simply chilling.
Honorable Mention: Clemson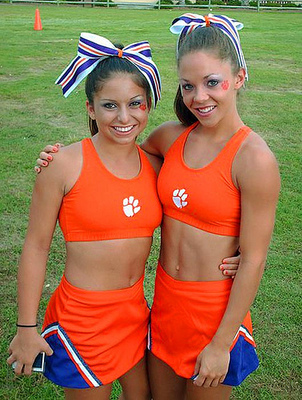 These two are as cute as a button. I would say they were sexy, but buttons aren't sexy.
Honorable Mention: Tampa Bay Buccaneers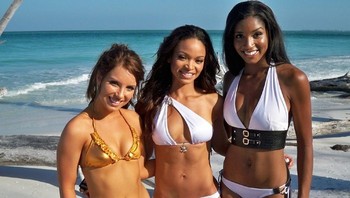 Cheerleaders, sun, beach, what else do you possibly need?
50. University of Delaware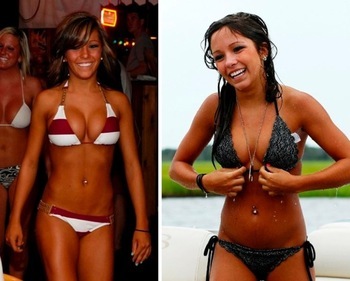 Here is a Delaware student having wardrobe troubles. I like wardrobe troubles.
49. Cincinnati Bengals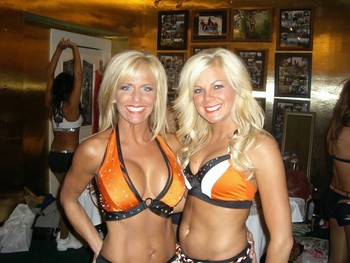 These ladies stop during tryouts to snap a picture. A little too much with the glee, ladies.
48. Arizona State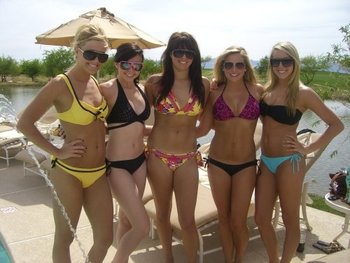 You will see this cheer squad a lot in this run down—you're welcome.
47. Cincinnati Bengals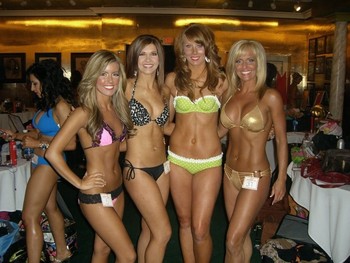 Cheer skirts when working, bikinis are worn after hours.
46. Buffalo State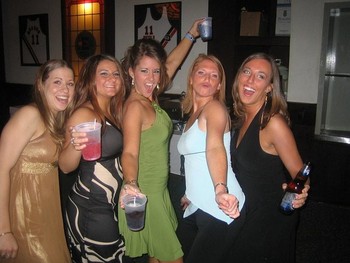 The only thing to do at Buffalo State is drink, and drink more.
45. Michigan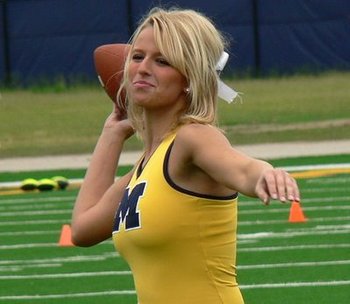 Maybe the Wolverines would fare better with her at quarterback.
44. University of Minnesota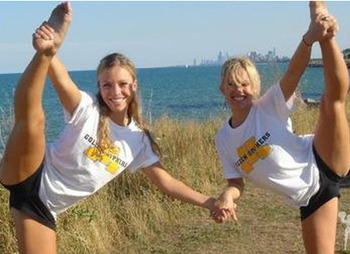 Here are some college girls doing what I will never be able to do in a million years.
43. Arizona Cardinals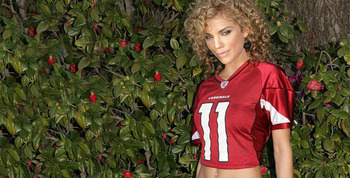 She would make Cardinals games almost watchable.
42. Cincinnati Bengals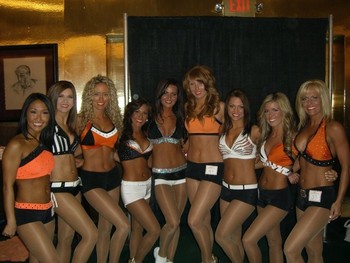 There is nothing like togetherness. The main reason is it allows nine hot women to get into the shot together.
41. Arizona State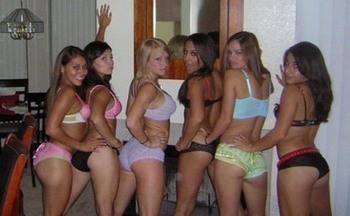 There is nothing wrong with these girls, absolutely nothing.
40. Atlanta Hawks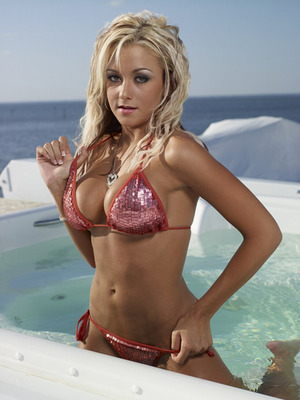 Here we have former Hawks cheerleader, Briana Blair. She recently did porn. Now you are all frantically googling her name.
39. Arizona State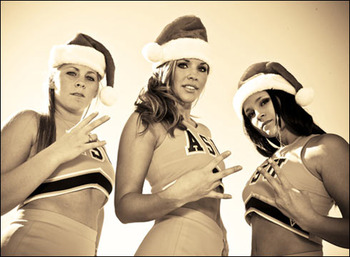 What would the holidays be like without hot girls like this?
Very cold, I tell you.
38. Baltimore Ravens
The Ravens cheerleaders in the offseason. The best way to gear up for another season is to relax by the pool.
Life is good.
37. USF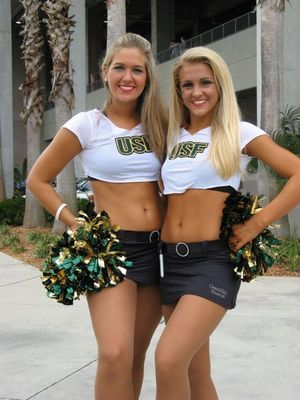 It is mandatory at USF that all cheerleaders have their pom-poms on them at all times.
I just made that up—sounds good, though.
36. USC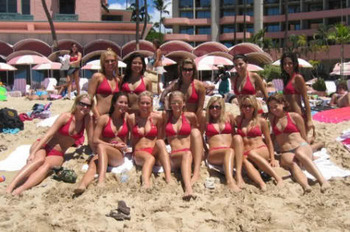 The college version of the evil empire boasts some very fine women.
35. Texas Longhorns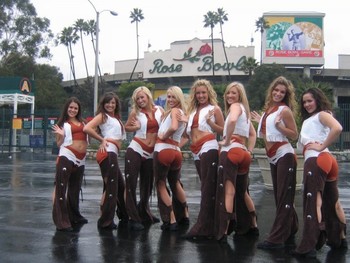 Longhorns on an off day, wearing their off day clothes.
34. North Dakota State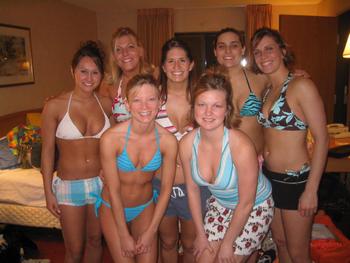 I didn't know there were hot girls in North Dakota. I didn't even know there were cameras there.
33. Philadelphia Eagles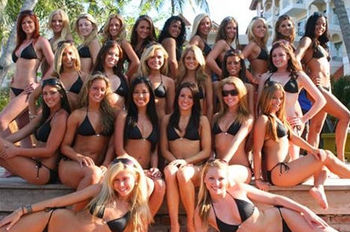 There are so many hot women in the world. Most of them are in this picture.
32. Denver Nuggets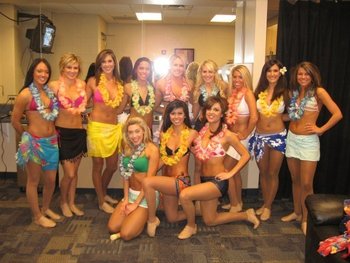 Going with the obvious Hawaiian feel of Denver, I give you the Denver Nuggets cheerleaders.
31. Army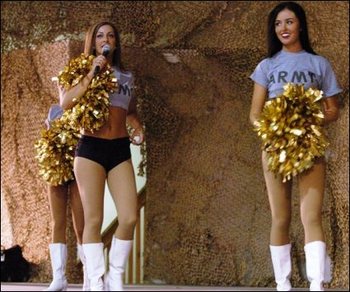 It makes you want to run out and volunteer right now, doesn't it?
30. Dallas Cowboys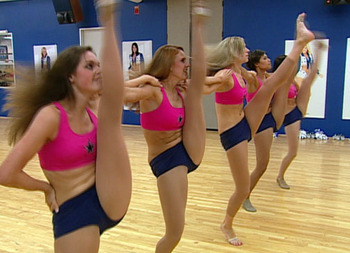 I dare you to simulate this act. Now go call a doctor.
29. Houston Texans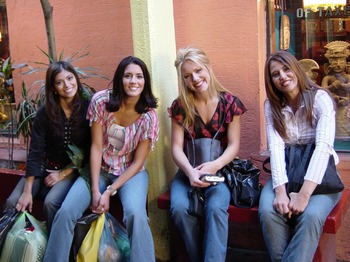 Even in everyday, normal clothes, the Texans are just astounding—the women, not the men.
28. Florida Gators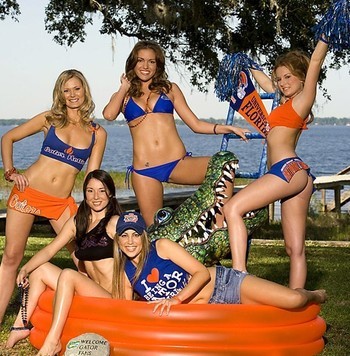 There better be a lifeguard on duty. That kiddie pool looks treacherous.
27. NFL Cheerleader Lilly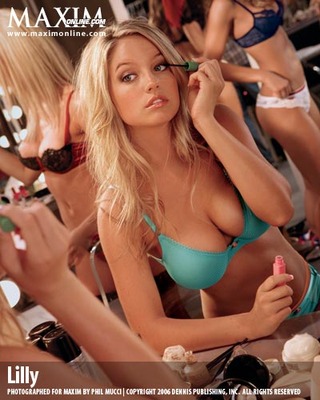 I don't think anyone will notice your makeup Lilly. The fact that you have a face at all is icing on the cake here.
26. Dallas Stars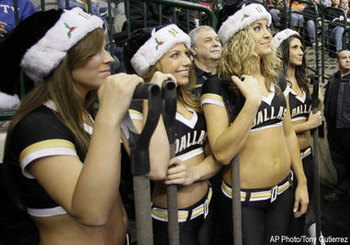 Dallas Stars ice girls taking a breather. Amen for those outfits.
25. Washington Redskins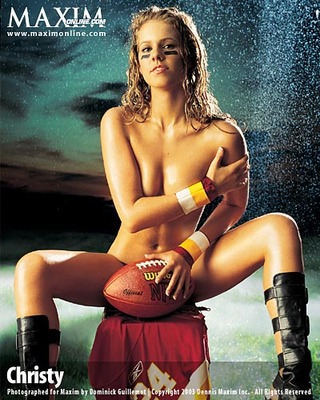 Now if you could cheat the ball to the left a little.
24. Florida State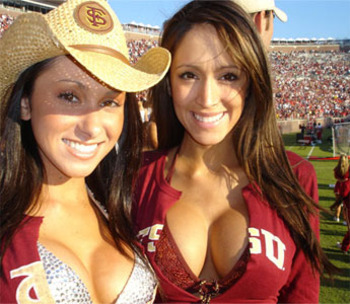 Those are some gigantic smiles these girls have.
23. Sacramento Kings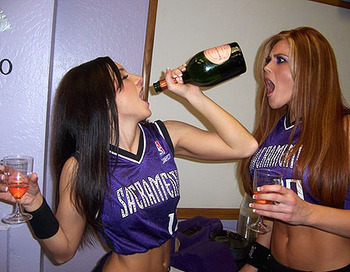 I would drink, too, if I lived in Sacramento.
22. Philadelphia Eagles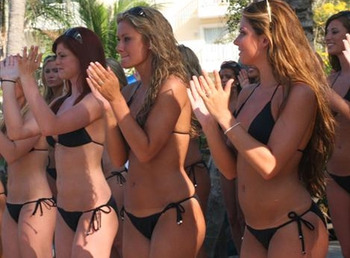 These girl are unbelievably hot. I am staring at the pic and I just don't believe it.
I must see them in person.
21. New York Jets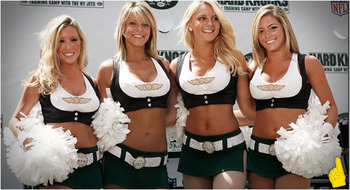 Just simply wow. That is all.
20. Miami Dolphins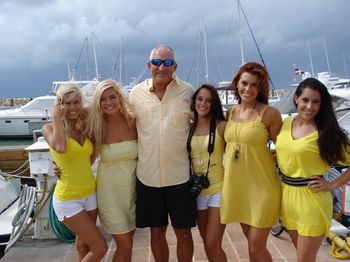 Now lose gramps and you have a shot at the top 10, ladies.
19. Miami Dolphins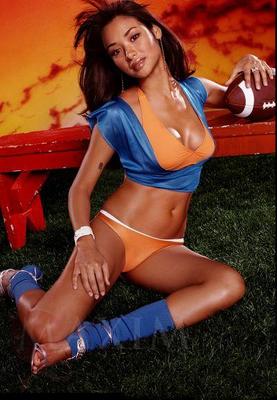 It is almost unfair that Miami has a virtual monopoly on gorgeous ladies.
18. Kansas City Chiefs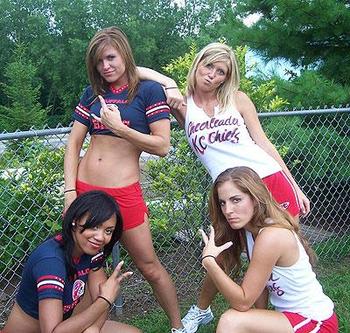 This is a hard-ass crew. You need to get jumped in if you want to be a Chiefs cheerleader.
17. Oregon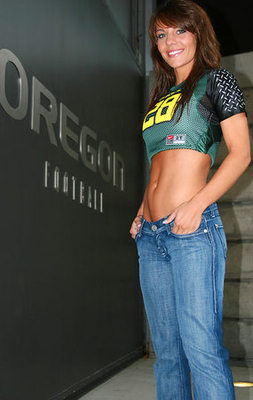 My god, I picked the wrong college to attend.
16. Tampa Bay Buccaneers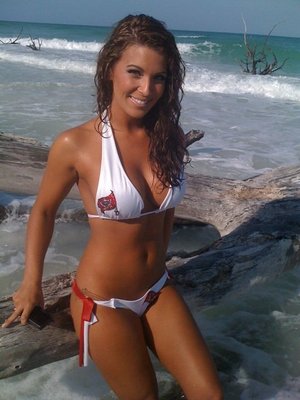 I just met my wife. Someone let her know.
15. UCLA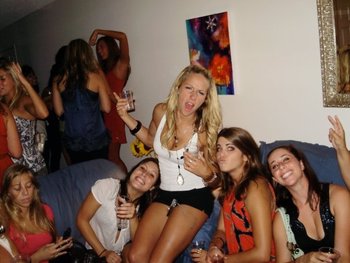 California girls partying and carrying on while being hot? If I didn't see it with my own eyes, I wouldn't believe it.
14. Kansas Jayhawks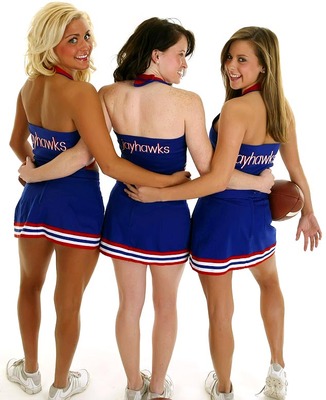 Aw, ladies don't leave. You were just getting started.
13. San Antonio Spurs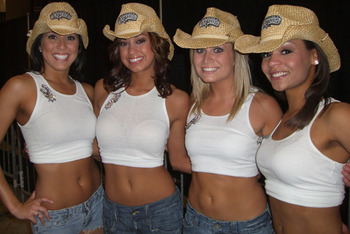 These Spurs girls will be happy to take Eva off of Tony's mind.
12. Miami Heat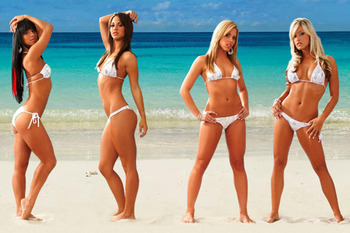 Seriously, I hate you Miami.
11. Indianapolis Colts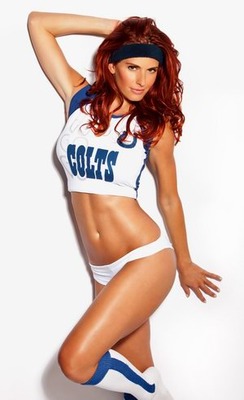 This Colts cheerleader looks a lot better than the team has the past couple of weeks.
10. Stanford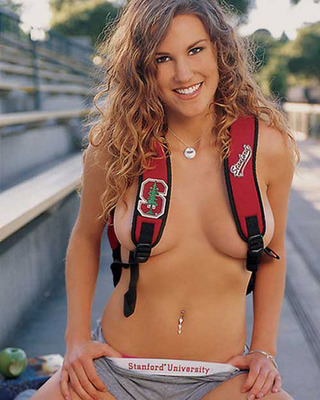 This is how Stanford women go to class.
I'm not lying, check it out.
9. New York Giants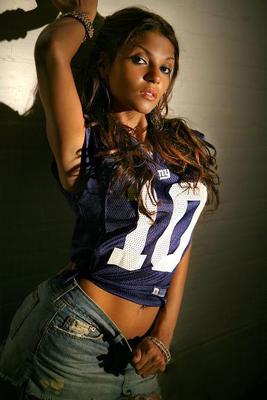 Sold. I have no idea what she is selling, but I am sold.
8. Philadelphia Eagles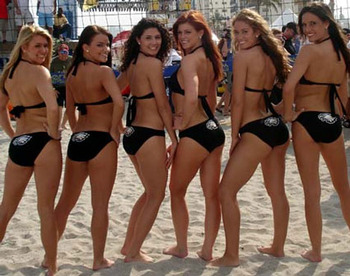 Don't cheerleaders ever wear clothes?
Not that I am complaining.
7. Atlanta Falcons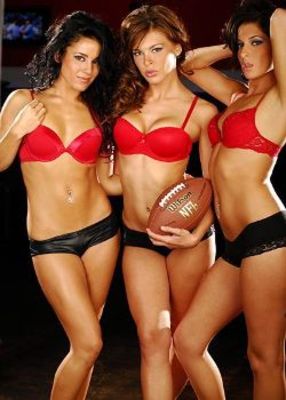 I am convinced cheerleaders only have cheer outfits, bikinis and lingerie in their wardrobes.
6. Philadelphia 76ers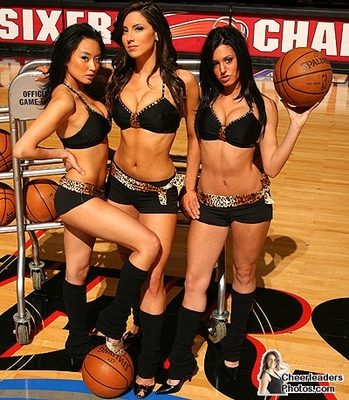 This is how hot women take a five-minute break.
5. Philadelphia Eagles
I need to hot-foot it to Philadelphia. Their women are ridiculous.
4. Houston Texans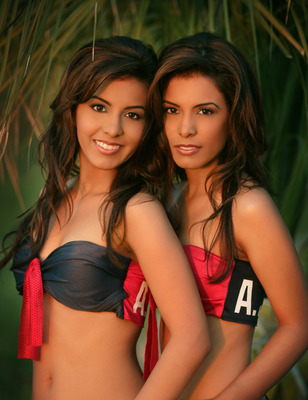 I had a dream once that had a very similar image. I tried my best to never wake up.
3. Oregon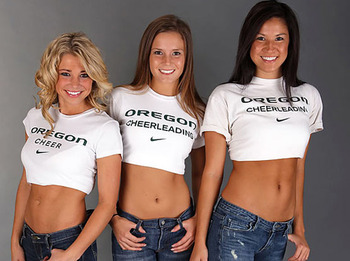 I am convinced I should have matriculated to Oregon. I was so stupid.
2. Asian Games Cheerleaders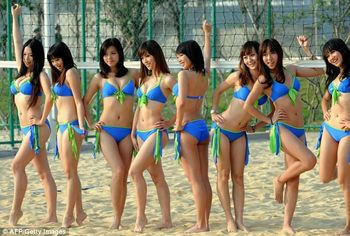 I have a big fetish for hot women. Call me weird.
1. Cincinnati Bengals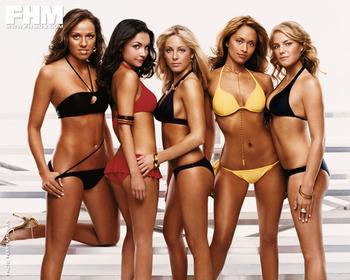 The only thing that would make this picture perfect is me standing in the middle.
Keep Reading