Victoria's Secret Fashion Show 2010: The Sporty Side of Lingerie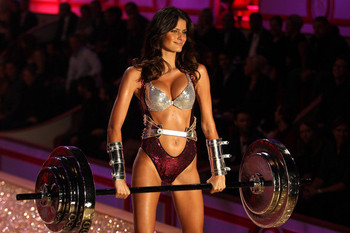 Victoria's Secret Fashion Show 2010: The Sporty Side Of Lingerie 
This year's Victoria's Secret Fashion Show was quite possibly the sexiest show yet, and once you learn the theme of the night, it's no wonder that these models had men across the country absolutely drooling.
This year's theme was "A Night of 1000 Fantasies," and it was broken into five different sections:
1. Tough Love
2. Game On
3. Country Girl
4. Wild Things
5. Pink
Since this is a sports website, we will focus on the Game On portion of the show.
Enjoy!
Karolina Kurkova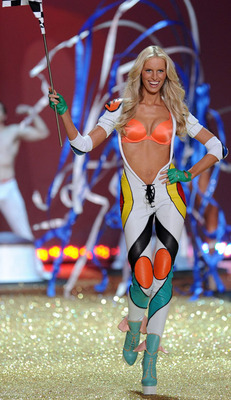 Eat your heart out, Danica Patrick!
Karolina Kurkova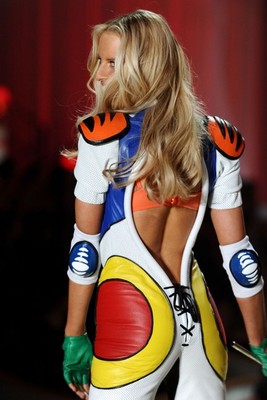 "Do me a favor? Let me know how my tail lights are working?"
Isabeli Fontana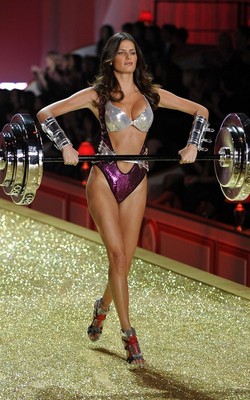 Now, if only real female body builders looked like that...
Isabeli Fontana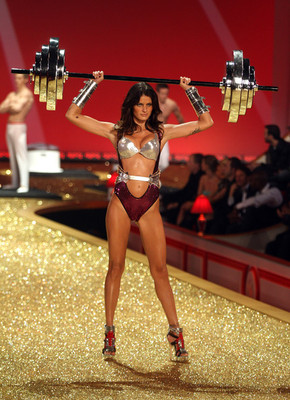 Behati Prinsloo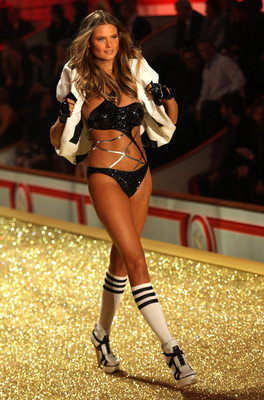 Her name is pronounced "Be-HOTTIE."
Enough said.
Behati Prinsloo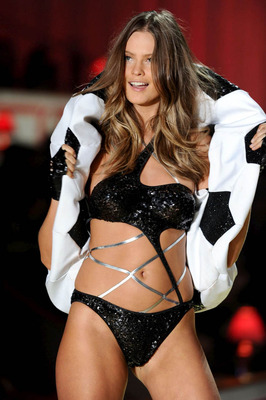 I'm not exactly sure what underwear has to do with soccer...
But who cares?
Chanel Iman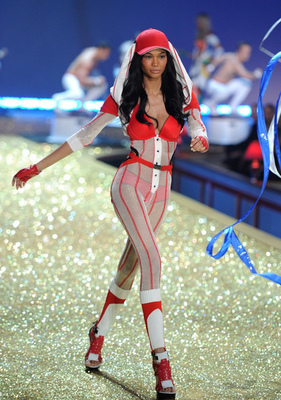 I know what you're all thinking...
"Put me in, coach!"
Chanel Iman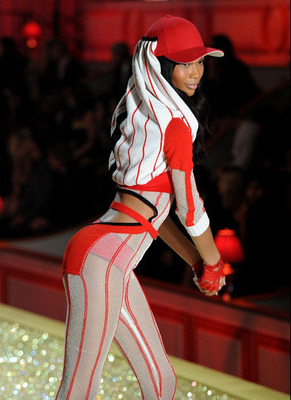 Okay, guys.
Snap out of it!
Chanel Iman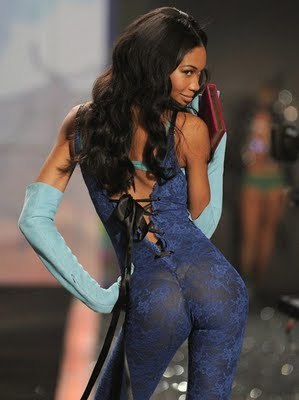 I'm pretty sure this picture has nothing to do with sports, but I just wasn't ready to say goodbye to Chanel just yet.
Adriana Lima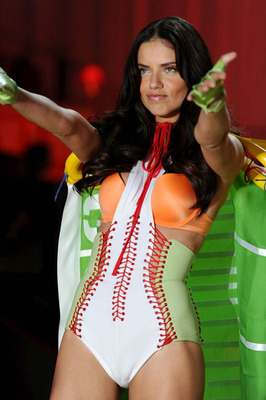 Whoever designed this outfit is lucky that Adriana is so hot because they obviously don't know much about sports.
Adriana Lima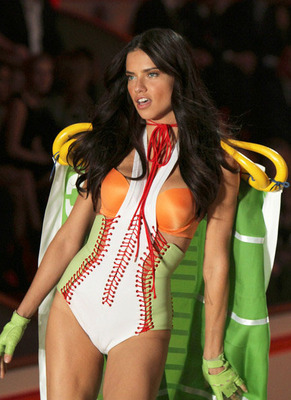 For real though...
Is this a combination of football and baseball?
Shuffleboard maybe?
Izabel Goulart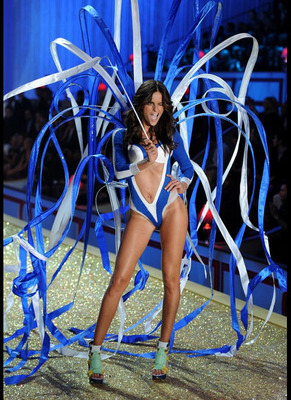 The whole gymnast thing is kind of a stretch for the "Game On" section...
Izabel Goulart
But I think we can let this one slide.
Erin Heatherton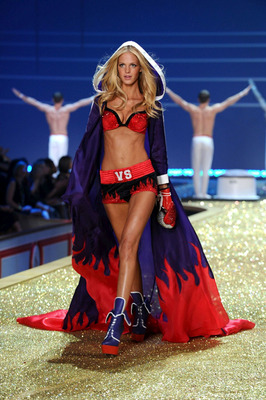 Admit it.
You would totally let her beat you up!
Erin Heatherton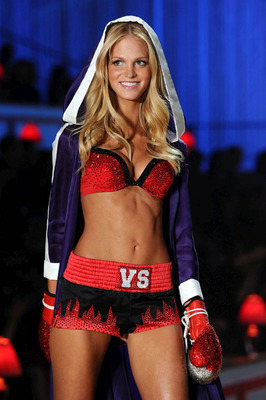 And yes, the back of her outfit does say "Knock Out."
As if I had to tell you.
Erin Heatherton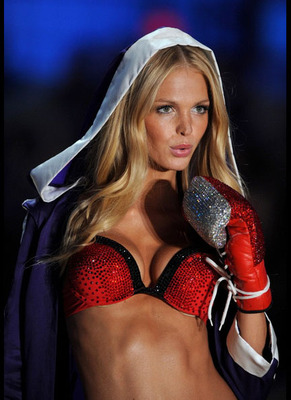 Folks, I think we have a new champ!
Keep Reading