Top 100 Young Players 2001: Where Are They Now? (Nos.90-81)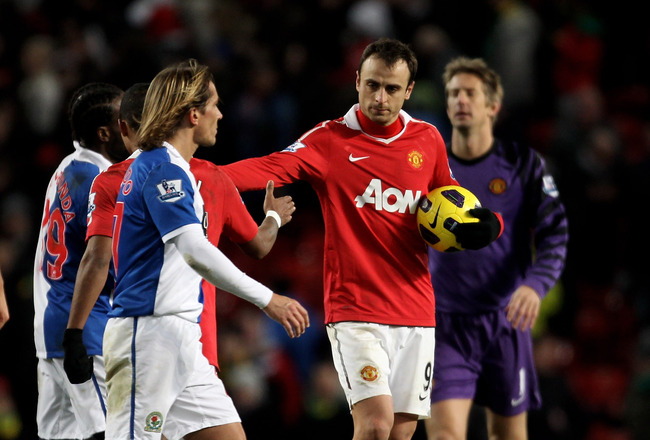 Berbatov is in part two but what number?
Alex Livesey/Getty Images
Part Two of the top 100 young players from 2001, compiled by fourfourtwo.
Nos. 90-81 this time.
See who makes the list and who you know.
Hope you enjoy!
90: Aldo Jara
Name: Aldo Jara
Position: Forward
Nationality: Paraguay
int. Cap/Goals: Unknown.
Clubs: Cerro Porteno, Club Guarani, Coquimbo Unido, Universitario de Deportes, Sol de America, Melgar FBC
Little is known about the whereabouts of Aldo Jara, as present. With very little information online about the forward.
The only information I have been able to find so far is that the striker topped the goal-scoring charts in the 2001 South American Under 17 championships, netting six goals in Peru.
Any more information would be welcome!
89: Keith Kelly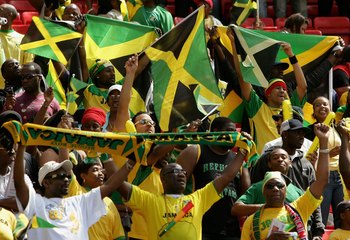 Keith Kelly hails from Jamaica
Gary M. Prior/Getty Images
Name: Keith Kelly
Position: Attacking midfielder
Nationality: Jamaica
Int Cap/Goals: 10/0
Clubs: Harbour View FC, Paris St Germain, RAEC Mons (loan), Arnett Gardens, San Juan Jabloteth, Harbour View FC.
Once considered a future star of Jamaican football, Kelly caught the eye of French giants PSG after impressing for his country in the 1999 FIFA U-17 World Championship.
A move to PSG followed, and he again led his nation to the 2001 FIFA World Youth Championship.
The stocky midfielder, however, failed to make the grade in France and returned to his home country in 2003. But a lack of fitness and motivation saw him struggle to recapture the form of his youth.
Disappearing for two years after leaving Trindad side San Juan Jabloteth in 2005, he reappeared in 2007 with Harbour View FC.
88: Christoph Preuss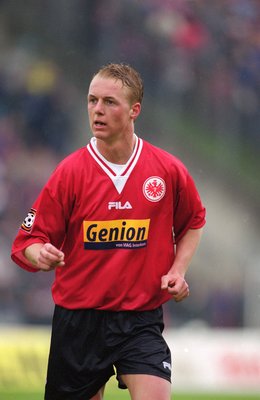 Christoph Preuss
Stuart Franklin/Getty Images
Name: Christoph Preuss
Position: Defender/Defensive midfielder
Nationality: German
Int Cap/Goals: 23/0 for Germany under 21's
Clubs: Eintract Frankfurt, Bayer Leyeverkusen, Eintract Frankfurt, Vfl Bochum, Eintract Frankfurt.
The second German player to make the list so far, and the second to have been spotted whilst at Eintract Frankfurt.
Enjoying three spells with the Eagles, the midfielder managed only four appearances when he secured a move to German giants Bayer Leyeverkusen.
Joining the club on the eve of their 2002 semifinal meeting with Manchester United in the Champions League, the 20-year-old was considered on the brightest German stars of the time.
The moved failed, however. He returned to Eintract before leaving them for Bochum, where he made 30 appearances, before returning to Eintract for a third and final time.
In a career hampered by injury, he confirmed his retirement on Jan. 28, 2010, at the age of just 29 after failing to recover from a two-year injury.
87: Ramon Calliste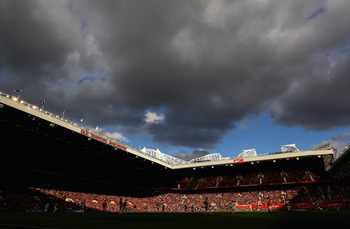 Ramon Calliste never made it at the theatre of dreams
Alex Livesey/Getty Images
Name: Ramon Calliste
Position: Forward
Nationality: Welsh
Int cap/goals: Unknown
Clubs: Manchester United, Liverpool, Scunthorpe.
A youth cup winner at Old Trafford in 2003, Ramon Calliste had the world at his feet in 2001 after his family moved from Cardiff to Manchester to allow him to join United's academy setup.
At 15 years old, the youngster was dubbed the new Beckham after being given the No. 7 shirt at academy level. The pressure seemed to great for someone so young.
Ironically released on April Fools Day in 2005 as United removed one of their two reserves sides, Calliste did manage to secure a move to local rivals Liverpool.
But he was released after a year.
A football journeyman, now the striker, circles the non-league circuit of English football.
86: Mika Vayrynen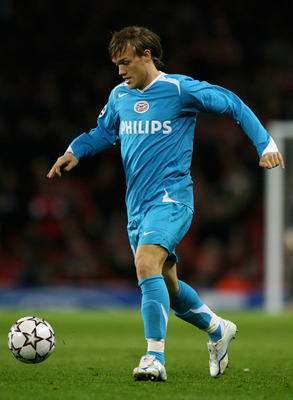 Mika Vayrynen in action for PSV
Clive Mason/Getty Images
Name: Mika Vayrynen
Position: Midfielder
Nationality: Sweden/Finland
Int Caps/Goals: 48/5 for Finland
Clubs: FC Lahti, FC Jokerit, SC Heerenveen, PSV, SC Heerenveen.
A Move to Dutch side Heerenveen in 2001 saw the Fin international develop into a star player for the side over a four-year spell.
The Dutch beating Italian giants Inter Milan to his signature in 2001, he secured his move to Dutch Champions PSV in 2005. But injuries restricted him to just 29 appearances in three years.
The technical midfielder was linked with Scottish side Rangers and almost secured a move to Derby County in ahead of the 2007-08 season—but a calf injury curtailed the move.
A key player for the Finland national side, he has established himself as a first-team regular for the side under various managers.
85: Michael Zepek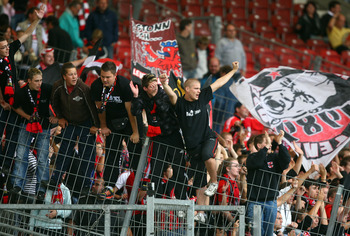 Johannes Simon/Getty Images
Name: Michael Zepek
Position: Defender
Nationality: German
Int Caps/Goals: 13/2 for Germany under 21's
Clubs: Karlsruher SC, Bayer 04 Leverkusen, LR Ahlen, Karlsruher SC, TSG 1899 Hoffenheim, SV Elversberg, KSV Hessen Kassel
Considered a prospect for the future during his time with Karlsruher where he attracted fave reviews, he secured a move to German Bundesliga side Bayer Leverkusen.
But he failed to make it into the first team.
There were rumours of interest for Spanish giants Real Madrid. But no move ever materialised, and Zepek moved down a division to join LR Ahlen.
A second spell with Karlsruher followed before disappointing spells at Hoffenheim and Elversberg. He's currently in the second year of a three-year deal with Hessen Kassel.
84: Labinot Harbuzi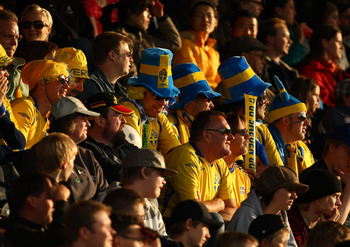 Ian Walton/Getty Images
Name: Labinot Harbuzi
Position: Attacking midfielder
Nationality: Sweden
Int Caps/Goals: 3/1 Sweden under 21's.
Clubs: Malmo, Feyenoord, Malmo, Gençlerbirliği.
Currently playing in Turkey, Harbuzi began his career at Malmo alongside his close friend, AC Milan star Zlatan Ibrahimovic.
Moving to Holland in 2003 at the age of 15, he joined Feyenoord. But he failed to make an appeareance in three years before returning to Malmo.
He entered the history books by scoring the first goal in the club's new ground in the Swedbank Stadion before moving to his current side Gençlerbirliği in 2009.
An under 21 international, it is important to remember he is still only 24 years old as of 2010.
83: Thijs Houwing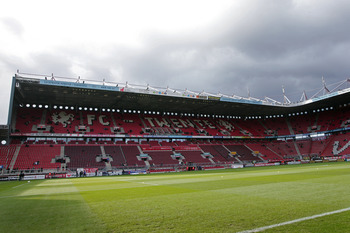 EuroFootball/Getty Images
Name: Thijs Houwing
Position: Striker
Nationality: Dutch
Int cap/goals: Unknown.
Clubs: FC Twente, De Graafschap, Fortuna Sittart, Cossack Boys, SV Spakenburg
A prolific forward in his youth, Houwing secured a move to Fc Twente. But he struggled to establish himself in their side.
Moving around after the move his current location is unknown. Anyone with information would be great.
82: Dimitar Berbatov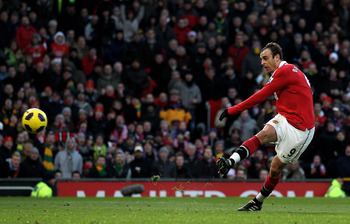 Berba in action at Old Trafford
Alex Livesey/Getty Images
Name: Dimitar Berbatov
Position: Forward
Nationality: Bulgarian
Int Caps/Goals: 77/48
Clubs: CSKA Sofia, Bayer Leverkusen, Spurs, Manchester United
The second superstar to make the list in 2001, Berbatov was making his name for himself after joining German side Leverkusen.
18 months after arriving at the club from Sofia, he played in his first Champions League final. They lost 2-0 at Hamden Park to Real Madrid.
5.5 years in Germany was followed by two years in London with Tottenham, where he showcased his skills on the biggest stage.
27 goals from 70 games earned him a lucrative £30million deadline-day move to Manchester United, who beat of late competition from rivals Manchester city for his signature.
Recently enjoying his greatest moment at Old Trafford, as he entered a unique group alongside Alan Shearer, Andy Cole and Jermaine Defoe as the first non-Englishmen to score five goals in a Premier League Match, as United beat Blackburn Rovers 7-1.
Tuomas Aho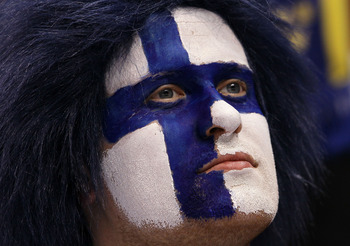 Bruce Bennett/Getty Images
Name: Tuomas Aho
Position: Defender
Nationality: Finland
Int Caps/goals: 0/0
Clubs: MyPa, Arhus. HJK Helsinki, MyPa.
A second Finnish player to make the list, Aho was tipped for big things as an up-and-coming defender during the start of his career.
Beginning his career with Finland, the defender has yet to play for his national team at the age of 29. Little else is known.
End of Part 2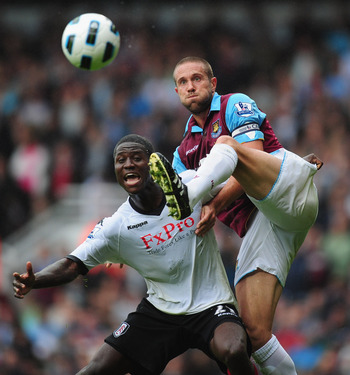 American Forward Eddie Johnson makes the list but where?
Mike Hewitt/Getty Images
So that brings an end of Nos. 90-81, with Dimitar Berbatov easily the biggest name in that section.
More shocks ahead and more players who have disappeared from the limelight await—with a few American stars also set to make an appearance.
Hope you've enjoyed part two. Nos. 80-71 will be uploaded soon, which will include a Premier League Star along with an Argentine International.
Thanks for reading!
Keep Reading

Manchester United: Like this team?