50 Hottest Fictional WAGs of All Time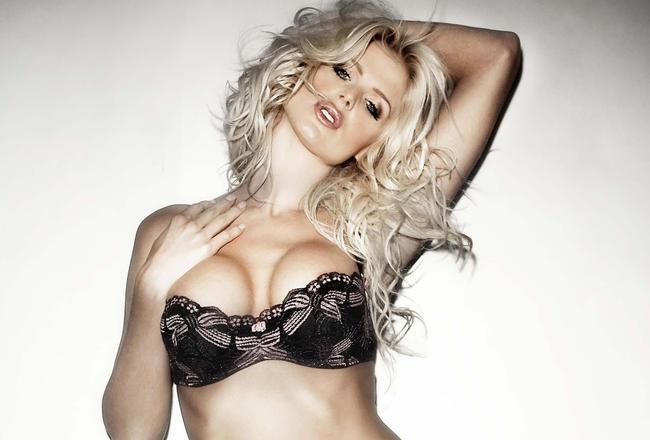 When you pretend to be a movie star or a sports star, what is the one thing you always make sure is perfect? Your girlfriend or wife!
When I picture myself pitching in the World Series, the first thing I imagine is that hottie cheering me on in the front row. She would most likely be Megan Fox or Gisele of course.
What am I talking about? I am talking about fictional WAGs. The WAGs we see in sports movies or television shows but think nothing of because we are more concentrated on the sports aspect of the movie. These are the women we usually forget about but they are the ones that bring balance to any good sports flick.
This list has plenty of hotties that a lot of people, myself included, forgot about. There are the obvious choices and then there are some random picks too. Any way we look at it, you get to see hot women for the next few minutes. Enjoy!
50. Brooke Langton: The Replacements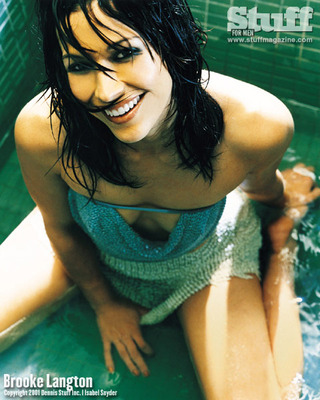 Ever since we fell in love with her sexy cheerleader character, Annabelle Farrell, in The Replacements, she has gone missing in the world of hotties.
If anyone sees her, can they please point her to a camera man and tell him to take some photos, thanks.
49. Renee Zellweger: Jerry Maguire, Cinderella Man, Leatherheads, 8 Seconds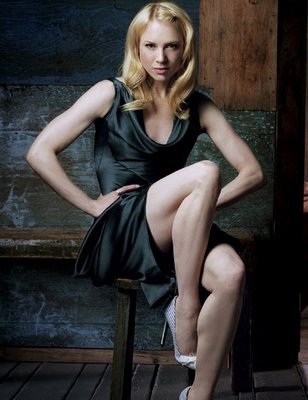 Renee Zellweger doesn't have to be the hottest women in the world but she gets bonus points for being in the most sports flicks of any of the other women you will see in this list.
She dominates in that category and for that she gets a bump into the top 40.
48. Nicole Kidman: Days Of Thunder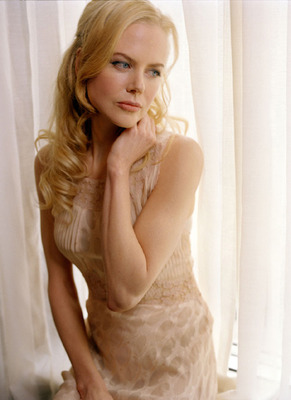 I guess Nicole Kidman woke up one day and realized that there were other movie roles than just the ones with Tom Cruise.
47. Charlize Theron: The Legend of Bagger Vance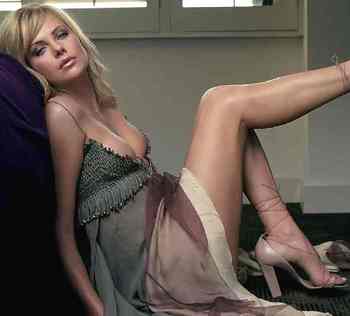 When she is not playing a crazy prostitute who murders her clients or a superhero, she has just enough time to play a beautiful girlfriend of Matt Damon's character in The Legend of Bagger Vance.
I could care a little about who else was in that film. As long as I got to see Charlize looking sexy, that was all I really wanted anyways.
46. Julianne Moore: The Big Lebowski
She might not be the only redhead on this list but she is the sexiest redhead on here.
Have you seen her in The Big Lebowski? I can't exaclty describe how hot she was in this film, you should check it out, if you haven't already, and let me know what you think.
45. Hilary Tuck: Hang Time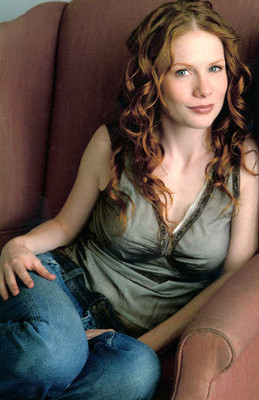 Does anyone remember Hang Time from NBC?
That show was a little amusing but it starred a couple of hotties including Hilary Tuck. And I thought Julianne Moore was the only redhead that had some skills, I might have been incorrect folks.
44. Stacey Oristano: Friday Night Lights (TV)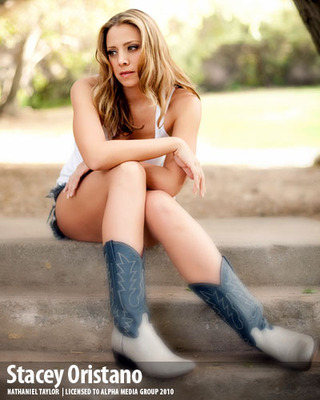 I would give you ten bucks if you could pronounce that last name for me but then I would probably get someone who can and I don't have ten bucks.
The good news is that cowboy boots on hot chicks is smoking hot.
43. Amy Adams: Talladega Nights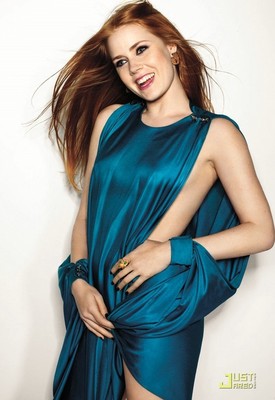 Now that is what I call a sexy dress.
I am not a fashion expert but that deserves a few thumbs up people.
42. Kirsten Dunst: Wimbeldon, Bring It On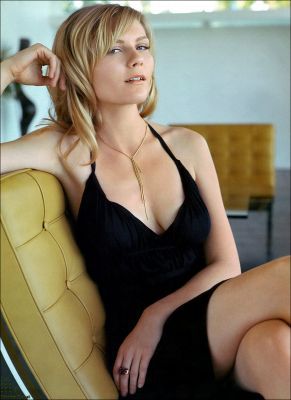 I thought she was sexy as Mary Jane but then I saw her portray a tennis player in Wimbeldon and I stand corrected.
She is way hotter in this movie then that spider one.
41. Aimee Teagarden: Friday Night Lights (TV)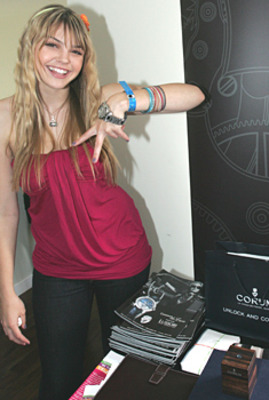 I had to look up Aimee Teagarden on IMDB.com a few times before adding her to this list.
She might not look it but she is old enough to purchase alcohol people. So before you grab your pitch forks and candlesticks, she is very legal my friends.
40. Rosie Perez: White Men Can't Jump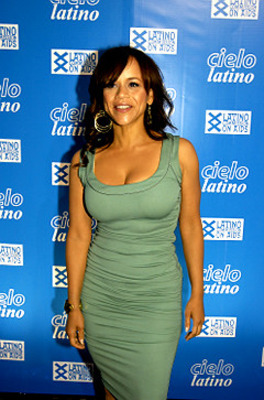 There is just something about Rosie Perez that makes me crazy.
I am not sure if it is her sexy accent or that incredible body.
39. Daniella Deutscher: Hang Time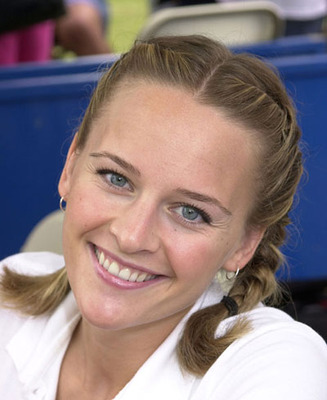 I was not too sure what ever happened to the smoking hot blonde from Hang Time.
After doing some reasearch, I still have no idea what happened to her. She just vanished into normalcy.
38. Kelly Preston: Jerry Maguire, For Love Of The Game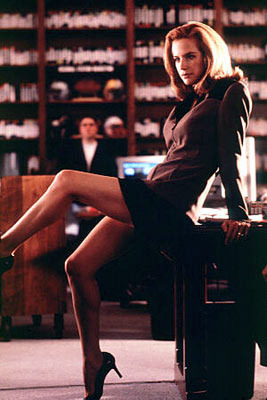 On top of being that sexy, better than you, chick from Jerry Maguire, she was also the sweet innocent magazine writer girlfriend of Kevin Costner in For Love of the Game.
It would be so hot to see her as both characters combined in real life.
As Ludacris says, "We want a lady in the street but a freak in da bed."
37. Susan Sarandon: Bull Durham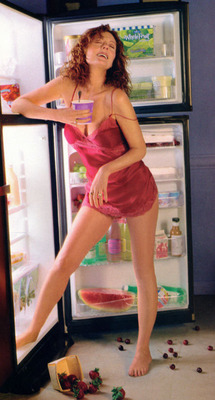 If you saw the movie, than I do not need to explain why Susan Sarandon is on this list.
She might be older than the rest but she was so sexy in Bull Durham and for that we thank her.
36. Rene Russo: Major League I And II, Two For The Money, Tin Cup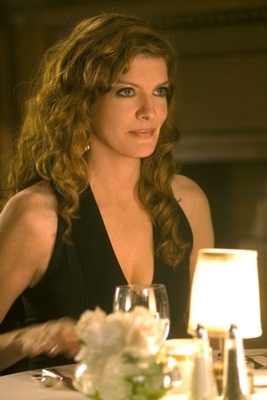 Ok, so Renee Zellwegger might have some competition when it comes to being a sports movie star WAG.
The big difference is that Rene Russo is much older and much sexier.
35. Courtney Cox: The Longest Yard
Say what you want about her but I think she is smoking hot.
Her cleavage in The Longest Yard deserved it's own award.
34. Katy Mixon: Eastbound and Down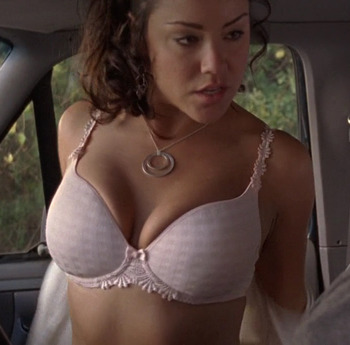 There is something about Katy Mixon that makes all men crazy.
I am not sure if it is that hot southern accent or that incredible pair of twins she carries around with her.
33. Diane Lane: Hardball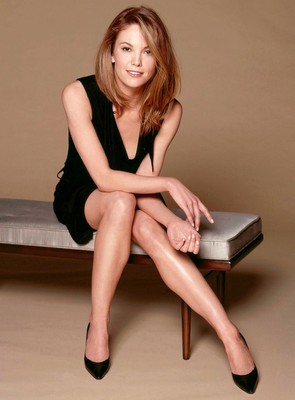 No matter how old she gets, Diane Lane will always be one of the hottest women in Hollywood. She is aging to perfection every time we see her on the big screen.
She also has a rather sexy pair of legs that don't hurt her cause either.
32. Gretchen Mol: Rounders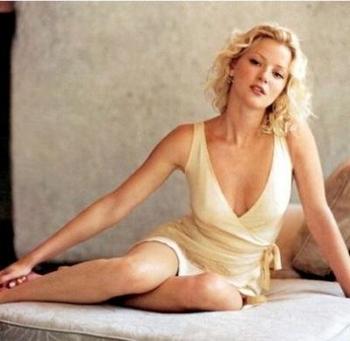 Poker is a sport.
Take a glance at Gretchen Mol and tell me you would not consider it a sport, at least for now?
31. Adrianne Palicki: Friday Night Lights (TV)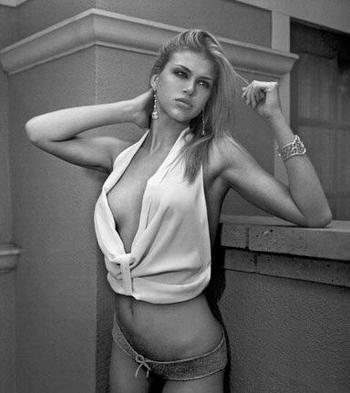 If this photo is accurate then we all know at least one thing about Adrianne Palicki, she is a babe.
30. Holly Robinson Peete: Hangin With Mr Cooper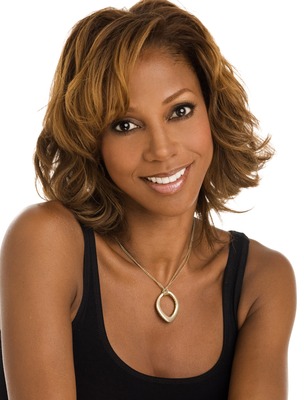 John Mayer, you are an idiot with your words.
Holly Robinson Peete, you truly are gorgeous and that is all I will say.
You see John, that was simple enough, right?
29. Dylan Bierk: Playmakers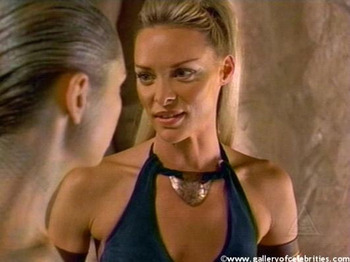 Ok, so this might not be a photo from Playmakers but it is the best I could find on the lovely Dylan Bierk, who only had a small two episode role in the short lived series.
Fun fact about Dylan: Her brother is Sebastian Bach.
28. Thea Andrews: Playmakers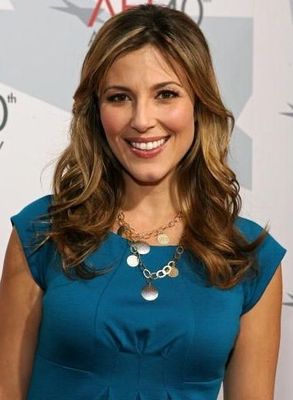 Thea Andrews was another hottie from the show that was pulled off the air before it got to season 2, Playmakers.
She was the hot sports reporter that had full access to the players in the locker room. Sound familiar?
27. Amy Smart: Varsity Blues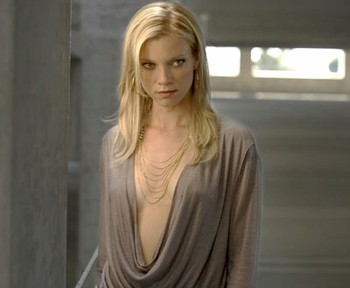 Amy Smart is one of those underrated hotties that usually gets no attention from the media, until now.
If not for a mega hottie, Ali Larter, Amy Smart would have been the only reason people remembered Varsity Blues.
26. Minka Kelly: Friday Night Lights (TV)
I wonder if she even cares if her man is going to be living in New York or LA next season?
Knowing the Yankees, she has no need to worry.
25. Drew Barrymore: Fever Pitch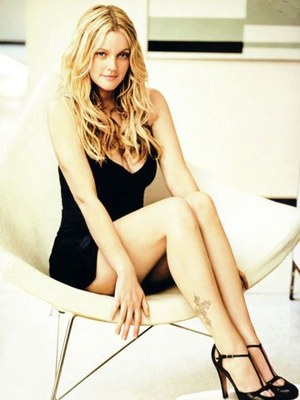 Is it just me or does Drew Barrymore look so much sexier than all those other hotties because she has that innocent good girl vibe?
I thought so.
24. Leslie Bibb: Talladega Nights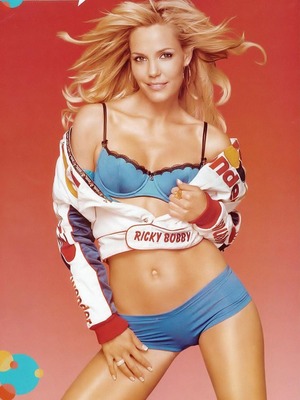 Aside from Talladega Nights being one of the funniest sports films of all time, it had something else going for it, the women.
This movie was filled with hotties, Leslie Bibb is just one half of the sexy babes that starred in this flick.
23. Kristy Swanson: The Program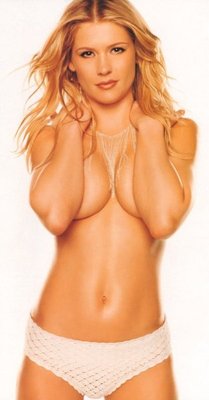 At what point in time is not ok to let women go topless and cover themselves up with a arm bra?
I am almost certain that a time like that doesn't exist. If it does, it should be eliminated quicker than the male Shake Weight commercials.
22. Elizabeth Shue: Karate Kid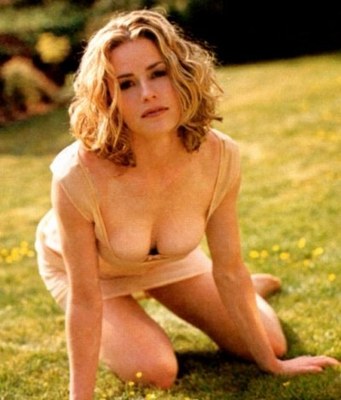 Karate Kid introduced us to the always beautiful Elizabeth Shue.
Here we are 26 years later and a new movie called Karate Kid comes out without any one worth mentioning. Oh, how things have changed.
21. Regina King: Jerry Maguire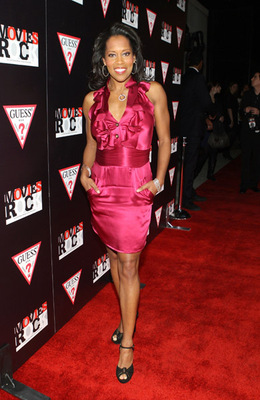 Who else found Regina King hotter than anyone else in the movie?
If you didn't than you have to plan on heading to the eye doctor soon cause she was smoking hot.
20. Julie Bowen: Happy Gilmore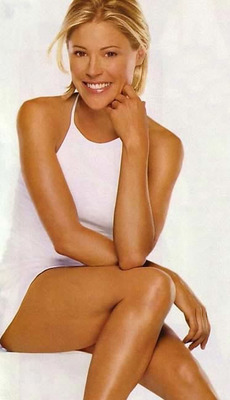 Is it just me or does Julie Bowen continue to age like a fine wine?
She is even sexier now than she was in Happy Gilmore. I am referring to her character on Modern Family, a very funny show, and how incredibly sexy she still looks.
19. Jenna Fischer: Blades of Glory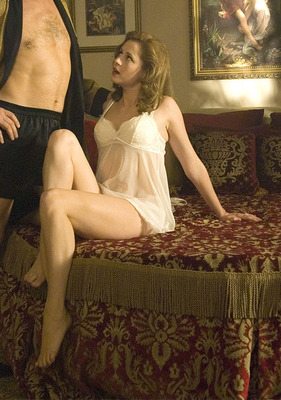 Who thought the secretary from The Office could become such a stone cold fox?
This isn't even a picture from Blades of Glory, it is from another movie she was in where she looked ever so sexy.
18. Sanaa Lathan: Love and Basketball

Who? What? Where? Huh?
If you are wondering where Sanaa Lathan is today, don't you worry my friends because I can tell you.
Actually, I have no idea. Where are you Sanaa? We miss you and your ridiculous body.
17. Ali Larter: Varsity Blues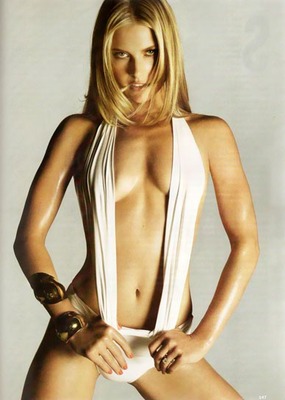 I wanted to be the first person to report this but I guess someone else beat me to it.
Ali Larter is fine!
That might not have been breaking news but it is something we all agree on, no?
16. Kim Basinger: The Natural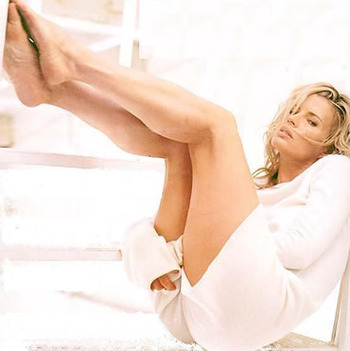 When I was putting this list together, I forgot that Kim Basinger was in the Natural.
I am glad that I recalled that information.
15. Elizabeth Banks: Invincible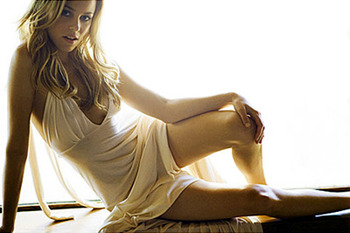 When I watch Elizabeth Banks in her films, I am constantly blown away by her overall attractiveness and I hate using that word but she is.
She has this seductive bad girl thing working for her and everyone loves it.
14. Vanessa Angel: Kingpin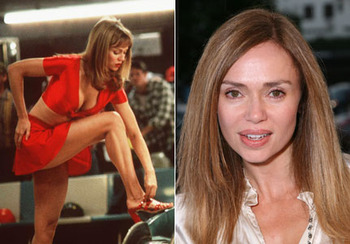 If you have not seen Kingpin, turn your computer off and bring it back to the store because you do not deserve to be searching the web or looking at Vanessa Angel.
Go watch it, laugh a lot, check out her incredible legs, and then come back and continue the slideshow.
13. Marisa Tomei: The Wrestler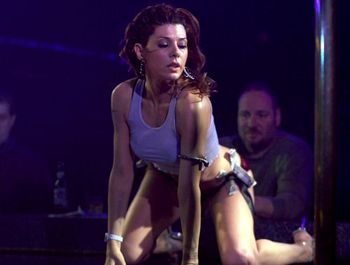 If you want to see Marisa Tomei topless and dancing for money as a small town stripper, than go see The Wrestler.
She is much hotter than she is good at acting, which is saying a lot because she is an incredible actress.
12. Marguerite Wheatley: Invictus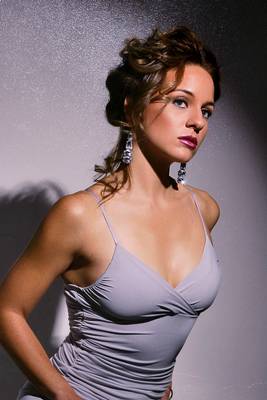 Who is Marguerite Wheatley you ask?
She is the hottie from Invictus with that ever so sexy natural accent that made Matt Damon sound like he was suffering from a stroke.
11. January Jones: We Are Marshall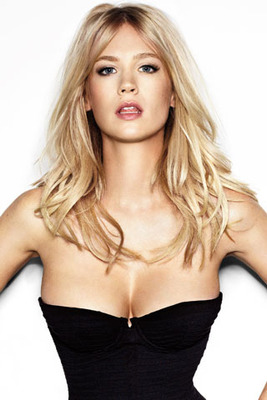 A hot blonde with a body that makes wolves cry?
That is just the right amount of awesome for January Jones, which coincedently is my favorite month of the year.
10. Amber Heard: Friday Night Lights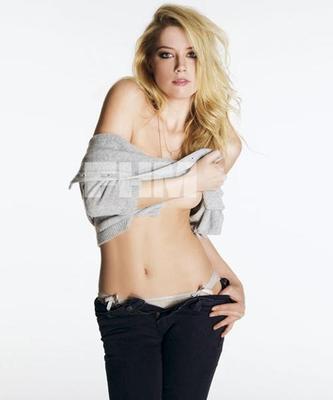 Amber Heard plays the same character in most of her films. She plays a hot young sexy female.
No one is complaining either.
9. Jenny McCarthy: Baseketball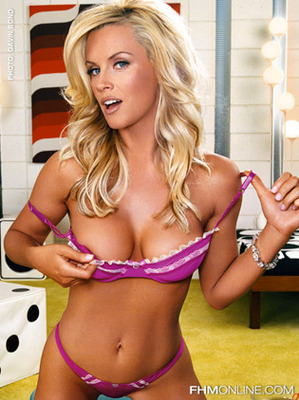 If there was a place that men could go and design their perfect female, Jenny McCarthy would be one of the most used body forms.
She is one of the older women in my list but she has the greatest body of any of them.
Did I mention how incredibly hot she was too?
8. Noureen Dewulf: The Comebacks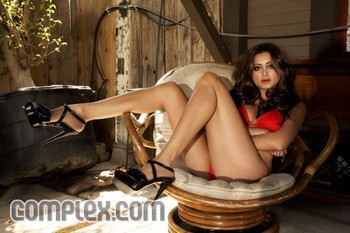 If Noureen Dewulf has not made enough of an impact in your life already then maybe it is time to meet her.
She is hotter than fire in a volcano and has the legs to go with it.
There! You have met .
7. Scarlett Johansson: Match Point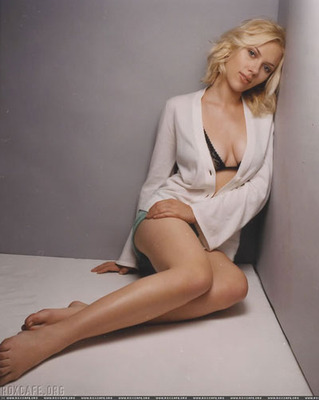 What is Match Point? That was my question because I have never heard of it.
It is a movie about tennis and stars Scarlett Johansson. That is all I needed to know.
6. Sandra Bullock: The Blindside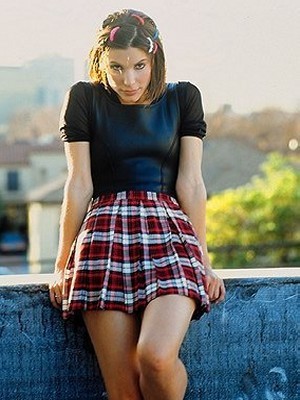 Sandra Bullock is hot.
That is all.
5. Jessica Alba: Love Guru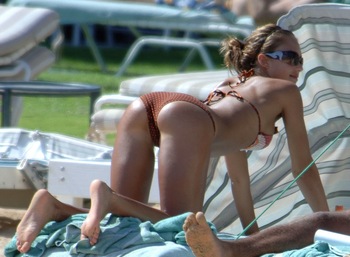 After you have glanced at the photo posted here, of Jessica Alba's incredible behind, take a few moments to find out what she does in the movie The Love Guru.
I have no idea. I have heard about this terrible flick but I have yet to see it. All I can tell you is that she is in it, she is a love interest and it is about hockey.
4. Rosario Dawson: He Got Game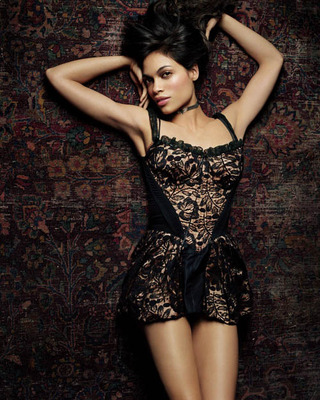 If I could use Rosario Dawson in all my slideshows, I would.
She is one of the hottest women to ever grace us with her presence at Bleacher Report and now that I can finally use her, I wasn't going to be stopped.
3. Victoria Silvstedt: Baseketball
She was only in the movie for a minute and a half but she is so hot that she made enough of an impact to make this list.
I will be honest with you, she was going to make this list in any way I could find. Lucky for me, she was in a sports movie and she did have a kissing scene with the main character. That works for me.
2. Halle Berry: The Program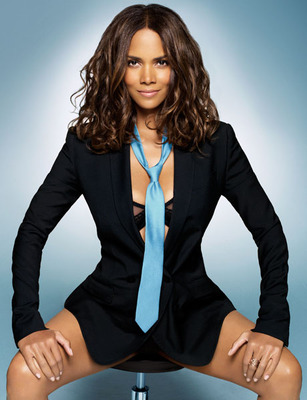 Many of you out there might not remember that Halle Berry was in The Program.
So that now makes her a real life WAG and a fictitious WAG. Either way, she is still smoking hot.
1. Jessica Biel: Summer Catch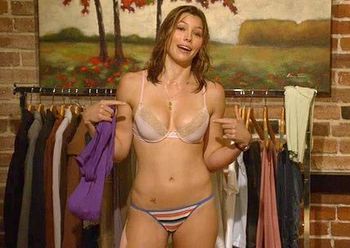 Thank you Freddie Prinze Jr for introducing us to Jessica Biel.
The rest is history.
Keep Reading