Irina Shayk: Ronaldo's WAG Upset Over Nude GQ Pics or Is This Just A PR Stunt?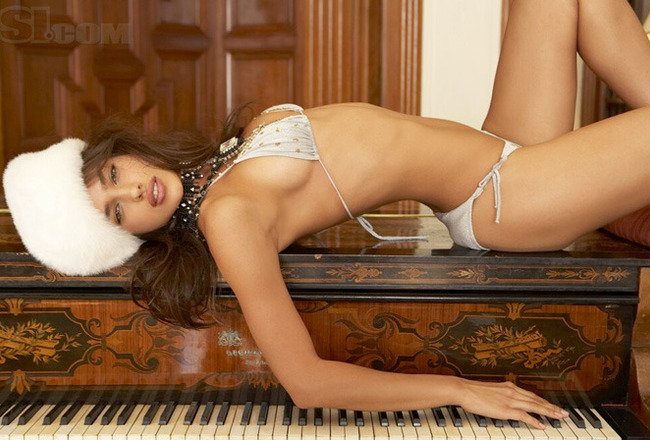 Irina Shayk has now found herself in the middle of controversy.
According to a story by UK's Daily Mail, Shayk is considering a lawsuit against GQ Spain for allegedly making her look naked on their pages, when she really was not.
What!? Nude pictures of Shayk are floating around!?
That's right, but we're also here to give our take on whether or not this was actually just a big publicity stunt, intended to get her name out there this month.
Let the flood of sexy Irina Shayk photos begin!
Meet Irina Shayk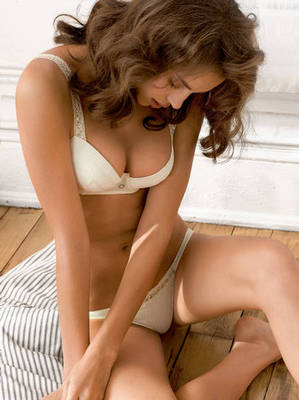 Meet Irina Shayk, the extremely hot super model girlfriend of soccer star Cristiano Ronaldo.
As hot as she is, she partly owes her fame to Ronaldo, who put her in the global spotlight.
Irina Shayk—Lingerie Model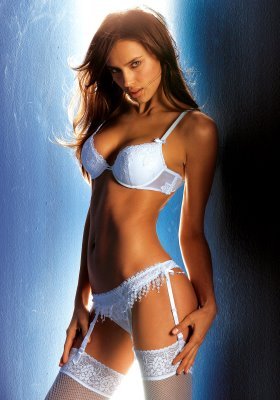 Shayk became a popular lingerie model in 2007 after appearing in several photo spreads for Intimissimi.
Irina Shayk and Cristiano Ronaldo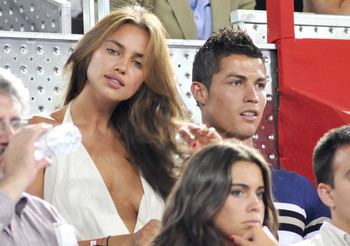 Ronaldo and Shayk have been reportedly dating each other since January of 2010.
Irina Shayk and Cristiano Ronaldo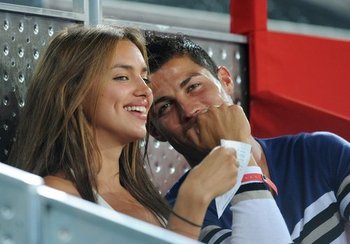 Ronaldo, the soccer superstar, has been linked with dozens of beautiful women including Kim Kardashian.
But to date, Shayk has got to be one of the hottest.
Irina and Cristiano Vacation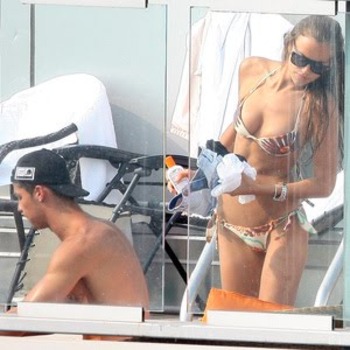 The Russian-born Shayk is so hot that Ronaldo was caught vacationing with her in New York this past July, only weeks after his first child was born.
While his young son was crying away in Portugal, Ronaldo was getting some quiet alone time with his sexy girlfriend.
He totally has the makings of a future Father of the Year winner.
Irina Shayk—Video
Still not a believer in Shayk?
Watch this GQ video of the model. What needs to be pointed out is that this was practically done in the nude.
Irina Shayk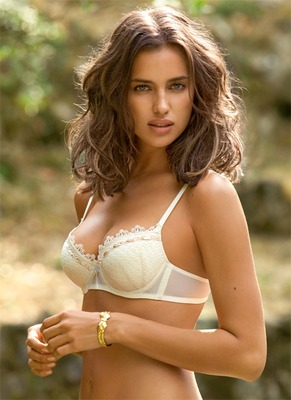 Everything seemed well when it came to the personal lives of Ronaldo and Shayk.
Until...
Irina Shayk—GQ Cover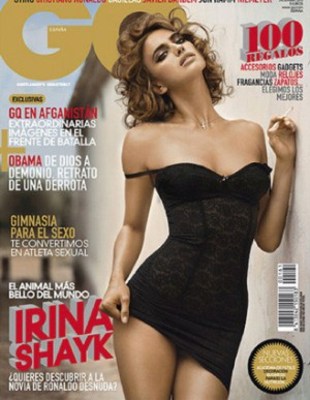 Suddenly, out of nowhere, several media outlets got word of nude pictures of Shayk.
The cover of GQ Spain's issue for this December prompted readers to "Discover Ronaldo's Girlfriend in the nude."
Irina Shayk—GQ Photo Shoot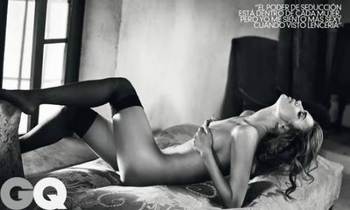 Check out this page.
She's looking pretty nude in this shot.
Irina Shayk—GQ Photos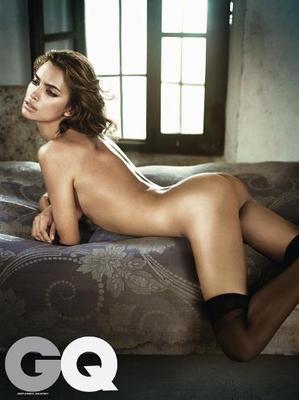 And what's a photoshoot without a booty shot?
Hot.
So what's the big fuzz?
Irina Shayk—Considering Lawsuit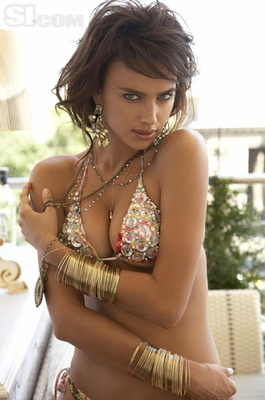 Irina Shayk—Doctored Photos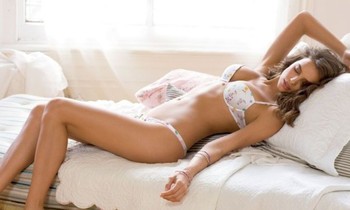 She contends that she was actually wearing underwear in those shots.
But somehow, GQ Spain took liberties with her shot and made it looked like she was not wearing anything.
Irina Shayk—Sports Illustrated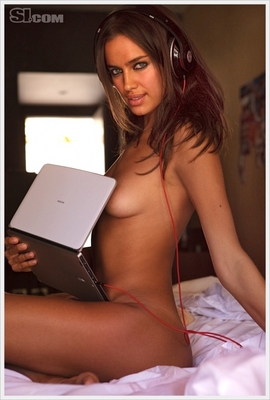 I guess it's understandable to be upset that you didn't get final approval of her photos.
But seriously, it hasn't been the first time she posed in the buff before.
Take a look at some of her past photo shoots.
This CNNSI shot has to be an all-time favorite. Shayk didn't seem to have a problem with this shot.
Irina Shayk—A PR Move?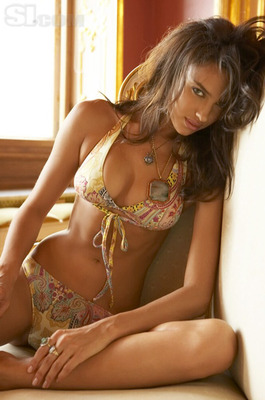 Which begs the question:
Was it just a PR move?
If she somehow appeared to be outraged, would more people actually take the time to buy the magazine and check her out?
Irina Shayk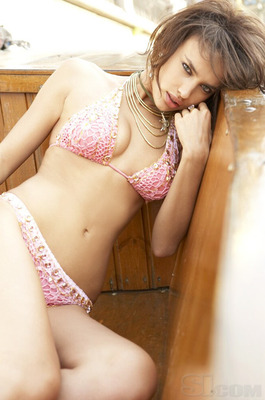 In a statement released by Shayk's modeling agency, Gael Marie, managing director of Irina's modelling agency Elite, said: "Supermodel Irina Shayk is the victim of 'Photoshop' and breach of contract over photo approval in GQ Spain."
And therefore, she would be considering a lawsuit.
Irina Shayk—Not Nude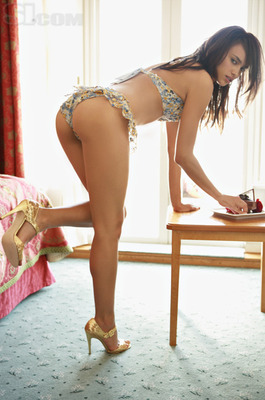 Marie added, "Ms Shayk was not nude and did not approve these images. Irina Shayk NEVER saw the images, cover or caption that was used in GQ Spain."
Irina Shayk—Back To PR Stunt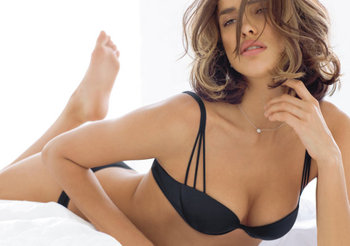 Going back to that PR stunt.
If she was really outraged, why is she only thinking about a lawsuit and not already going forward with the process?
Irina Shayk—A PR Stunt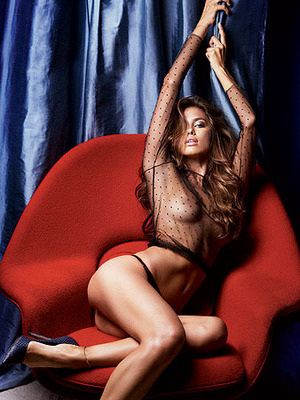 It's most likely that it's a semi stunt, intended to spread her name around the world as well as sell more copies of GQ.
She's never had problems with risque photoshoots in the past but all of a sudden she's upset at Photoshop work done to help draw more readers in.
That sounds a little too contrived.
Irina Shayk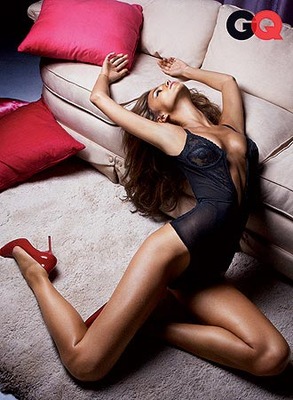 She's had plenty of experience as a model and a history of doing work with many notable publications.
Why make this even more complicated? She can't be that mad; she's been in the industry way too long.
Irina Shayk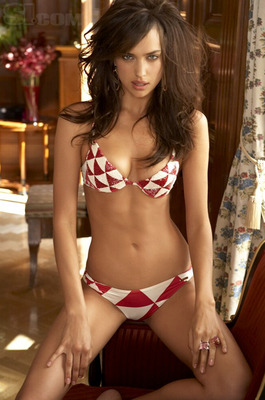 There has to be more to the story than this.
Shayk has no issues with her shots. She just wants more people to talk about it.
I mean, who wouldn't want to flip through the pages of GQ Spain with 14 pages of her photos on it?
Keep Reading